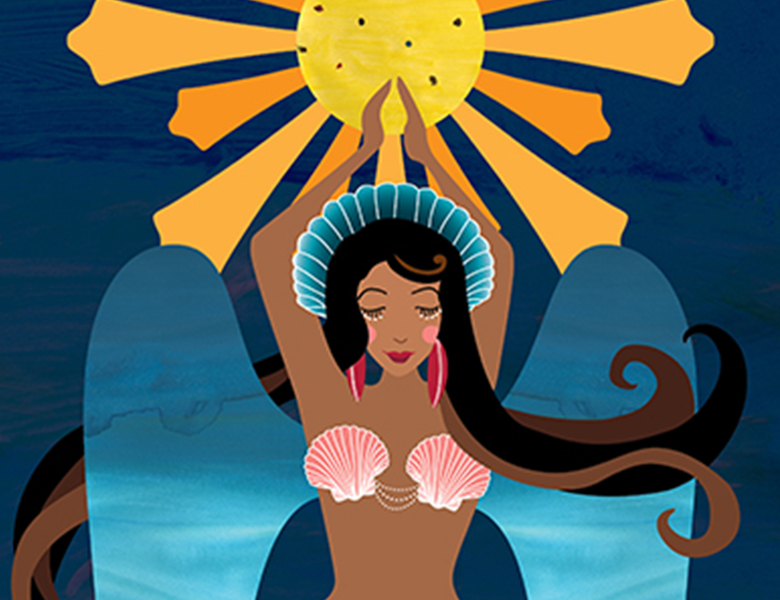 Look out for: Two banners on the Coast Road at East Ballina
The inspiration for this design came from the poetically beautiful name Angels Beach.
In response to this work, the artist Rachel Stone said "I had the vision of an angel who watches over the waves and surfers, using her benevolent powers to draw waves up high into the sky so that dolphins and humans can surf them with glee.
Her wings reflect the watery paradise that is an oceanic playground for locals and visitors alike. In my research I found an image of an ancient deity who was part angel and part mermaid – how perfect! This angel-mermaid also holds the sun in her hand, shedding light and warmth.
She is ancient and wise and understands that we are all very much a part of the cycles of nature – the tides, the rolling waves, the golden sunshine and the fresh air. Some of the painted textures come from paintings by school children at Ballina Public School. When asked what colour represents Ballina for them, almost every one of the children answered 'blue.'"