PRO FLYTE Byron Bay/Lennox Head Hang Gliding School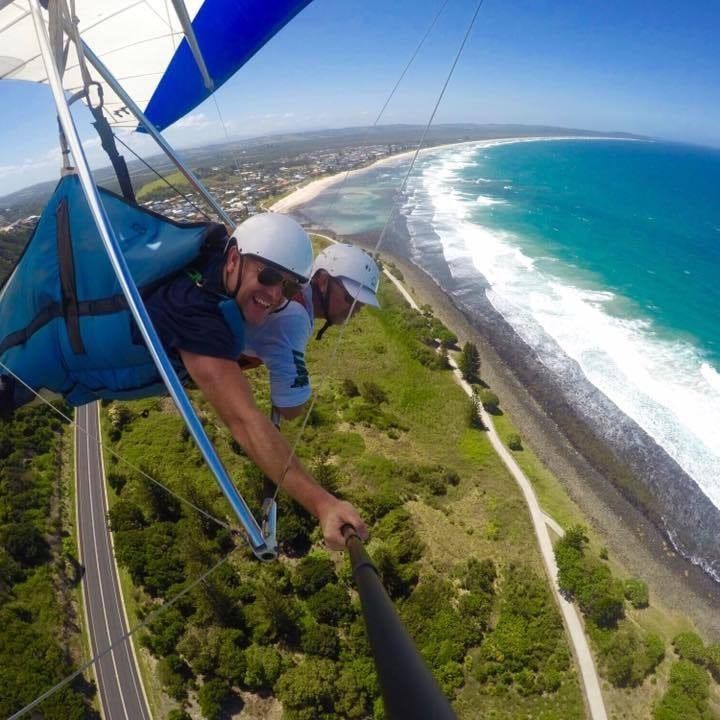 Join the team on a tandem hang gliding experience over the world famous Cape Byron Nature Reserve or over the ocean at Lennox Head.
Details
PRO FLYTE Byron Bay/Lennox Head Hang Gliding School specialise in Tandem Hang Gliding and offer you the thrill of flying tandem from the Cape Byron Nature Reserve and also at Lennox Head. The spectacular views over the Cape Byron Headland on Australia's most Easterly point are second to none. Witness and photograph the whales, dolphins, turtles and the occasional shark from silently above them.
Both Cape Byron and Lennox Head are excellent for Tandem Hang Gliding and take opposite wind directions therefore allowing us to fly tandem more than anywhere else in Australia.
Tandem hang Gliding at Byron Bay is conducted in winds from the South East.
Tandem Hang Gliding at Lennox Head is conducted in North Easterly winds. We have it covered so you are given the best opportunity to Fly tandem with Byron/Lennox Hang Gliding.
With more than 7000 tandem flights Peter Aitken can tailor your flight to suit you. Every person is different in many ways and it's Peter's thousands of hours of experience that can allow a comfortable safe flight.
We offer 30 or 60 minute Tandem Flights for those who want to fly tandem without having to commit to a full Hang Gliding Instructional Course.