Rivers, Bays & Lakes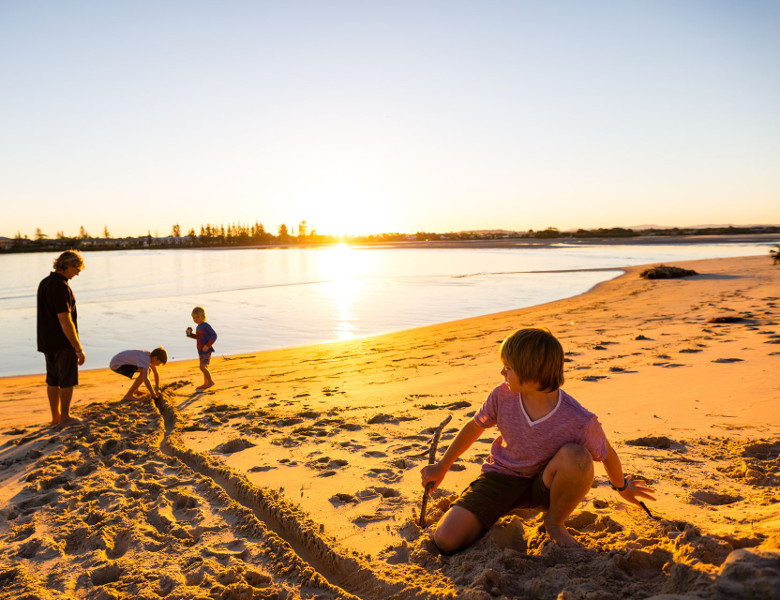 Details
_________________________________________________________________________________________________________________________________________________________________________________________
THE SPIT
This is an off leash dog friendly beach on the Richmond River. The northern end has more waves and the southern end is flat and calm with large shallow sections, great for little ones. There are showers on both ends and plenty of parking.
Location: Kingsford Smith Drive, Ballina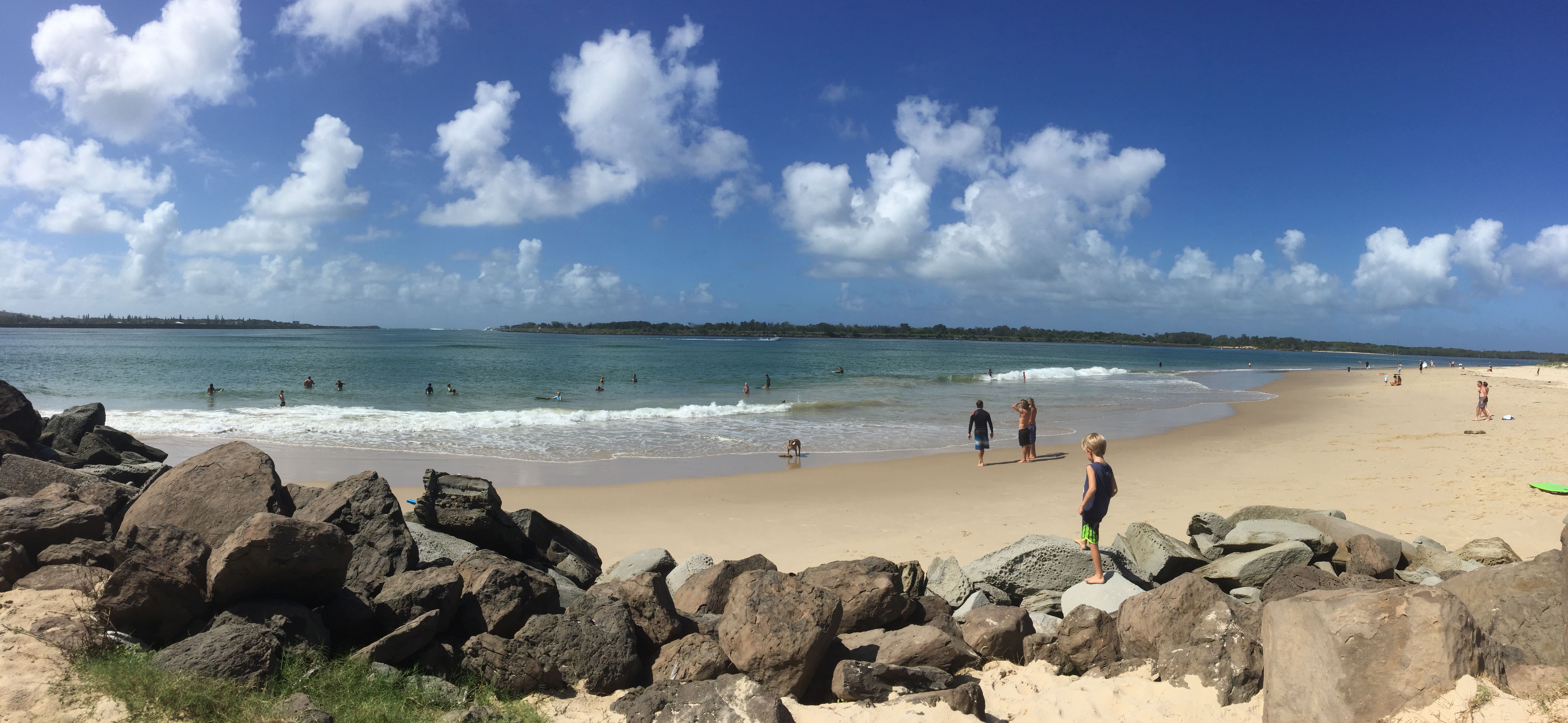 _________________________________________________________________________________________________________________________________________________________________________________________
THE SERPENTINE
Heading north over Missingham Bridge, this is the sandy beach fronting on to North Creek that is on the left side. Calm waters with small waves coming through under the bridge (ideal for little grommets learning to surf), the Serpentine is a popular spot for families with younger children. There are shower facilities and a few shady spots but no toilets.
Location: The Serpentine, East Ballina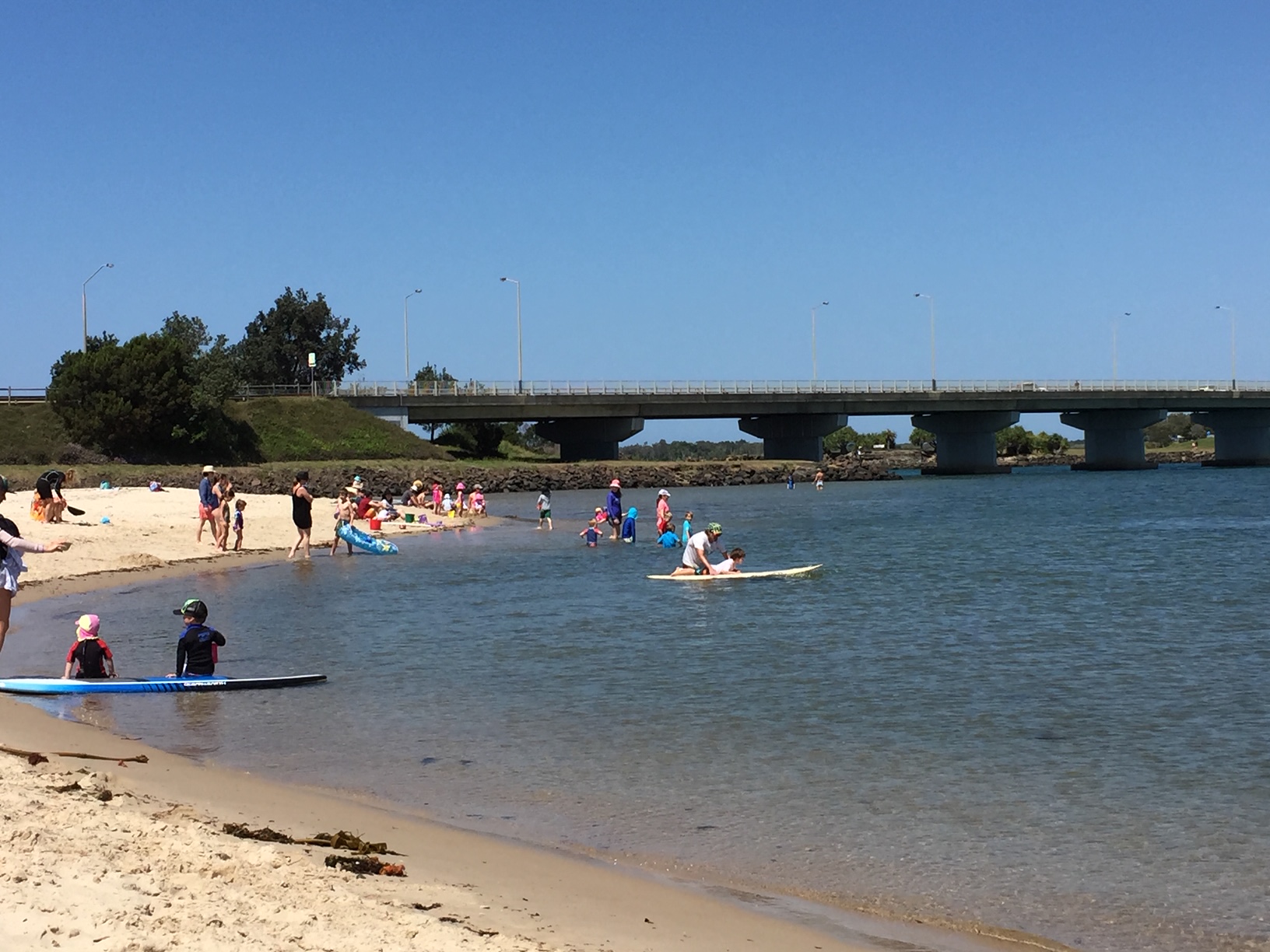 _________________________________________________________________________________________________________________________________________________________________________________________
BRIGHTON STREET BEACH
Heading north over Missingham Bridge, this is the sandy beach on the right side. Smaller waves depending on the swell - great for learn to surf and snorkelling. Popular spot for all ages with lots of shade on the grassy hill. Toilet and shower facilities, picnic tables and walking distance to takeaway and coffee shops.
Location: Brighton Street, East Ballina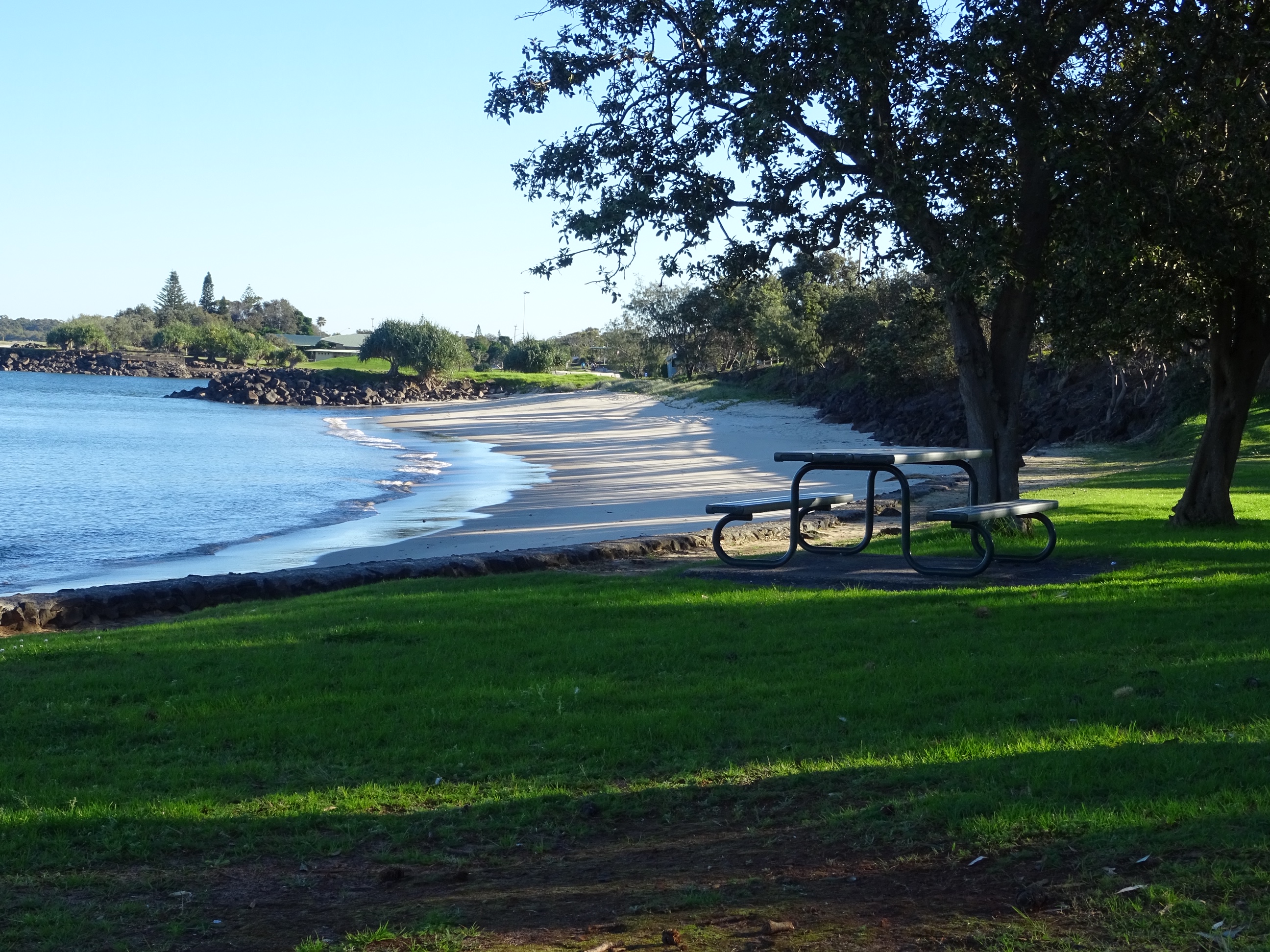 _________________________________________________________________________________________________________________________________________________________________________________________
SHAWS BAY
Shaws Bay is a large tidal bay with sandy beaches, perfect for swimming laps, kayaking, snorkelling and stand up paddleboards. Main access points:
Compton Drive - easy parking, popular access point for lap swimmers, shower, accessible ramp
Pop Denison Park - accessible toilets, shower, BBQ facilities, playground - perfect for families with water SUP's and kayaks
Fenwick Drive - perfect for families with little ones and for snorkelling on high tide. Showers available.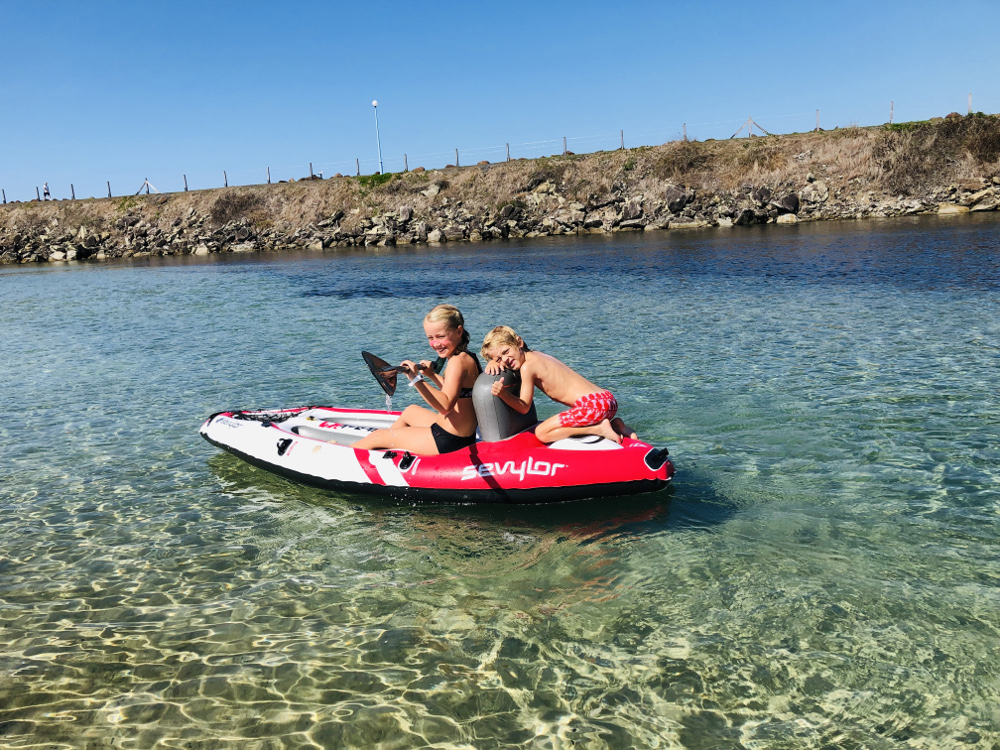 _________________________________________________________________________________________________________________________________________________________________________________________
SHELLY ROCKPOOLS
Located at Shelly Beach, this beach has something for the whole family. Surf beach to the north and rockpools to the south - a popular spot to cool off. There is a man made pool that's thigh deep making it great for younger children. Plus lots of smaller rockpools for children (and adults) to explore. Toilet and shower facilities.
Location: Shelly Beach Road, East Ballina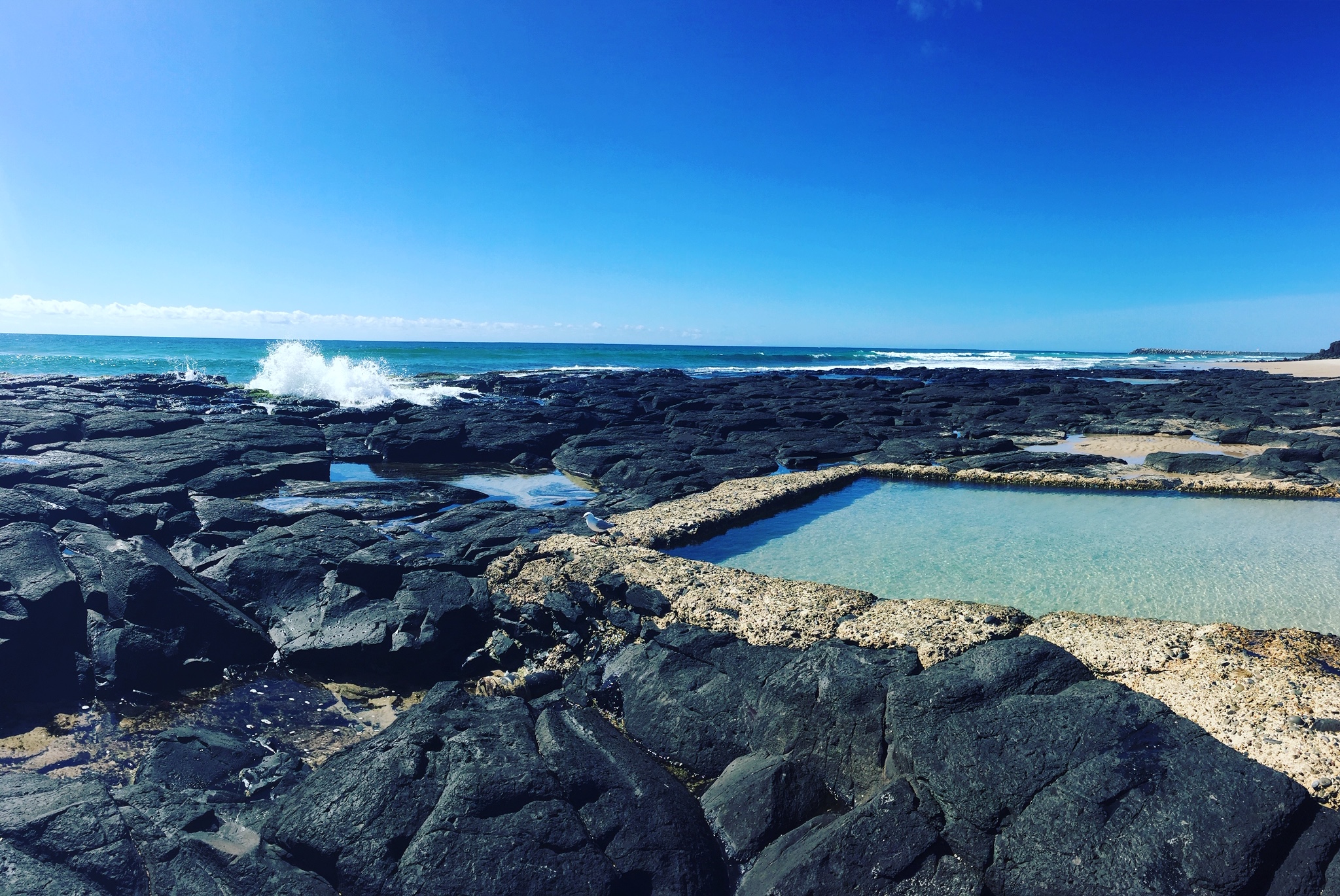 _________________________________________________________________________________________________________________________________________________________________________________________
LAKE AINSWORTH
Discover the fresh water tea tree stained lake in Lennox Head. The colour of coca cola and popular with the locals, the lake is ideal for swimming, kayaking and stand up paddleboards. Pack a picnic or bring your meat and use the BBQ facilities - plenty of shade and grassed areas, this is the perfect spot all hours of the day.
Location: Pacific Parade & Camp Drewe Road, Lennox Head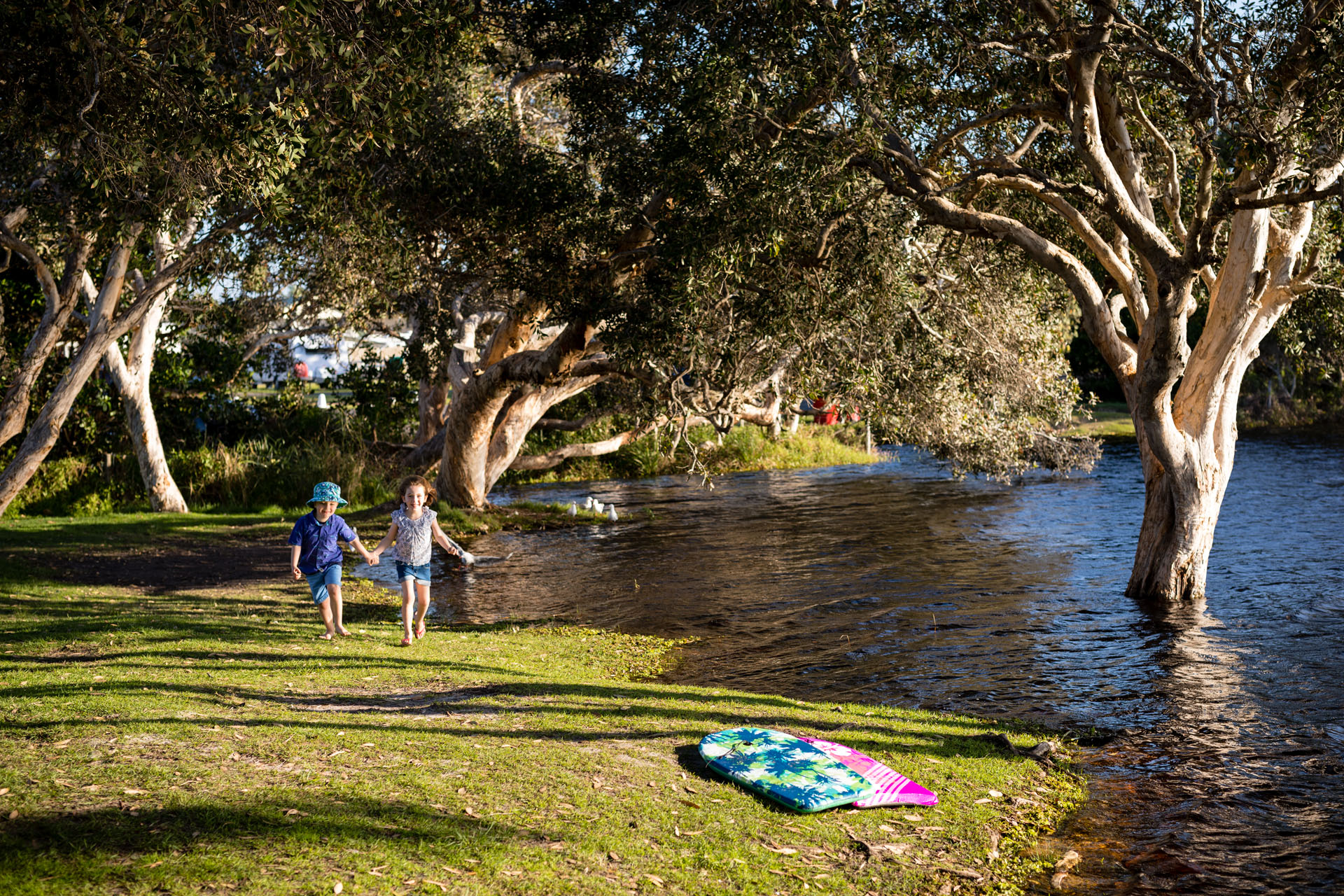 _________________________________________________________________________________________________________________________________________________________________________________________