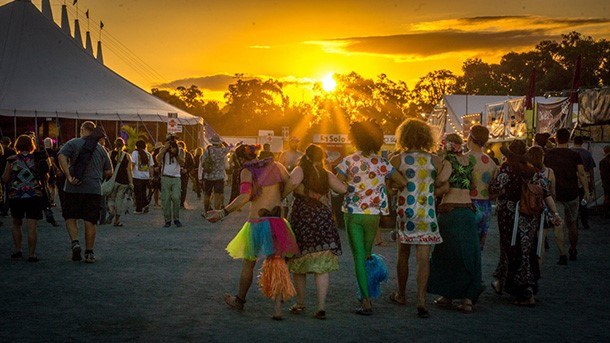 The Northern Rivers on the far north coast of New South Wales plays host to the king of Australian music festivals - the Byron Bluesfest, along with major music events like Splendour and Falls Fest...
...but there is so much more on offer across the region for all lovers of music. Here we reveal what's on offer, from the smaller and more intimate (and tamer) festivals to ones with all the fun, fanfare and frolicking that comes with the major festivals.
BALLINA COUNTRY MUSIC FESTIVAL
Ballina brings Country Music to the Northern Rivers at the annual Ballina Country Music Festival. Held over three enormous days at the beginning of November, the festival pumps out 35 live performances over 6 stages across the town and the best thing is you can enjoy most of it for free! Get along for some boot scooting, toe tapping fun for the whole family.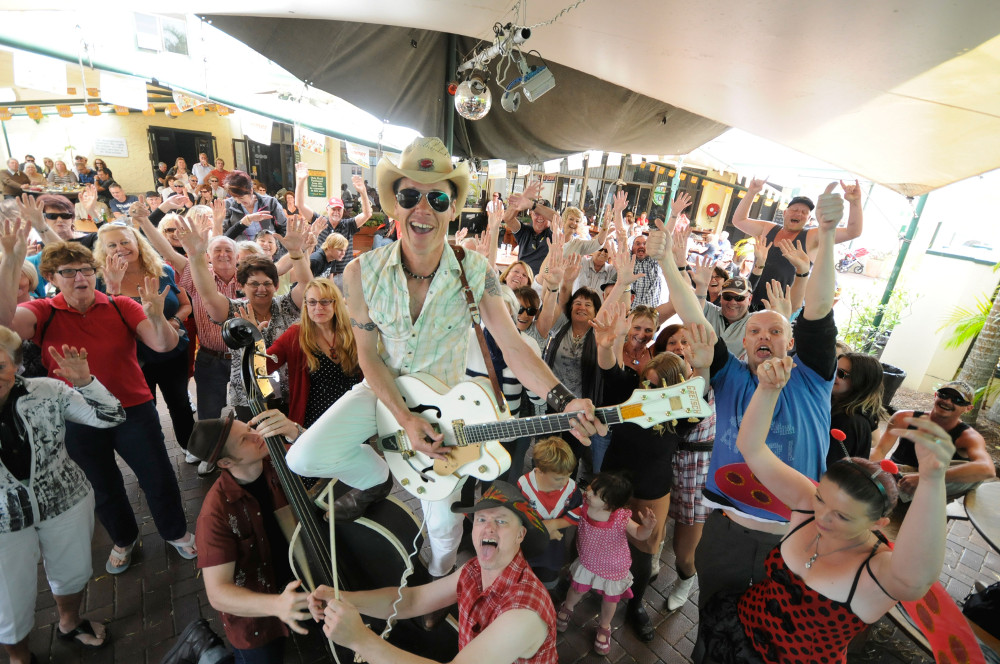 BANGALOW MUSIC FESTIVAL
Delighting audiences from around the country for over 18 years with a sublime program of chamber music, the festival features the highest calibre chamber and orchestral musicians from around the world. Bangalow is a beautiful, quaint historical town nestled in the Hinterland near Byron Bay and offers great cafes, restaurants and boutique shopping. The Bangalow Music Festival takes place in August and kicks off on Friday night with performances over the entire weekend. It is a unique experience unlike any other, complete with inspiring music, food, scenery, relaxation, and camaraderie. All concerts are held in the historic 1911 A&I Hall, adding an element of grandeur and atmosphere to each performance.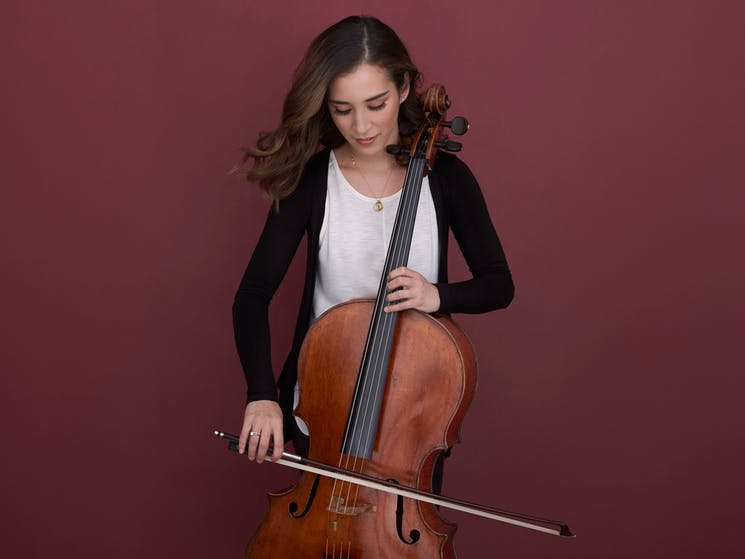 MULLUM MUSIC FESTIVAL
A boutique festival in Mullumbimby, a quaint but vibrant little town in the hinterland of Byron Bay. The Mullum Music Festival has gradually grown from very humble beginnings since the inaugural event back in 2008. It has a real friendly vibe created by the special community atmosphere, adding a distinct and special flavour to the event, which festival goers hold dear to their musical hearts. The action packed program is spread across multiple venues throughout the town over four days in November.

BYRON BAY BLUESFEST
This is Australia's Premier Contemporary Blues & Roots Music Festival. It showcases music from around the world annually on the Easter long weekend on 120 hectares at Tyagarah Tea Tree Farm, just north of Byron Bay. Bluesfest presents over 200 performances with various stages over 5, 12 hour days, as well as camping for up to 6,000 people, 5 licensed bars, over 100 food and market stalls, undercover food courts, beer gardens, and children's entertainment. A modest crowd of 6,000 attended when it began in 1990, Bluesfest now attracts an audience of over 100,000. It is regarded as the foremost destination festival in Australia & is renowned for being a safe, fun and family-friendly event.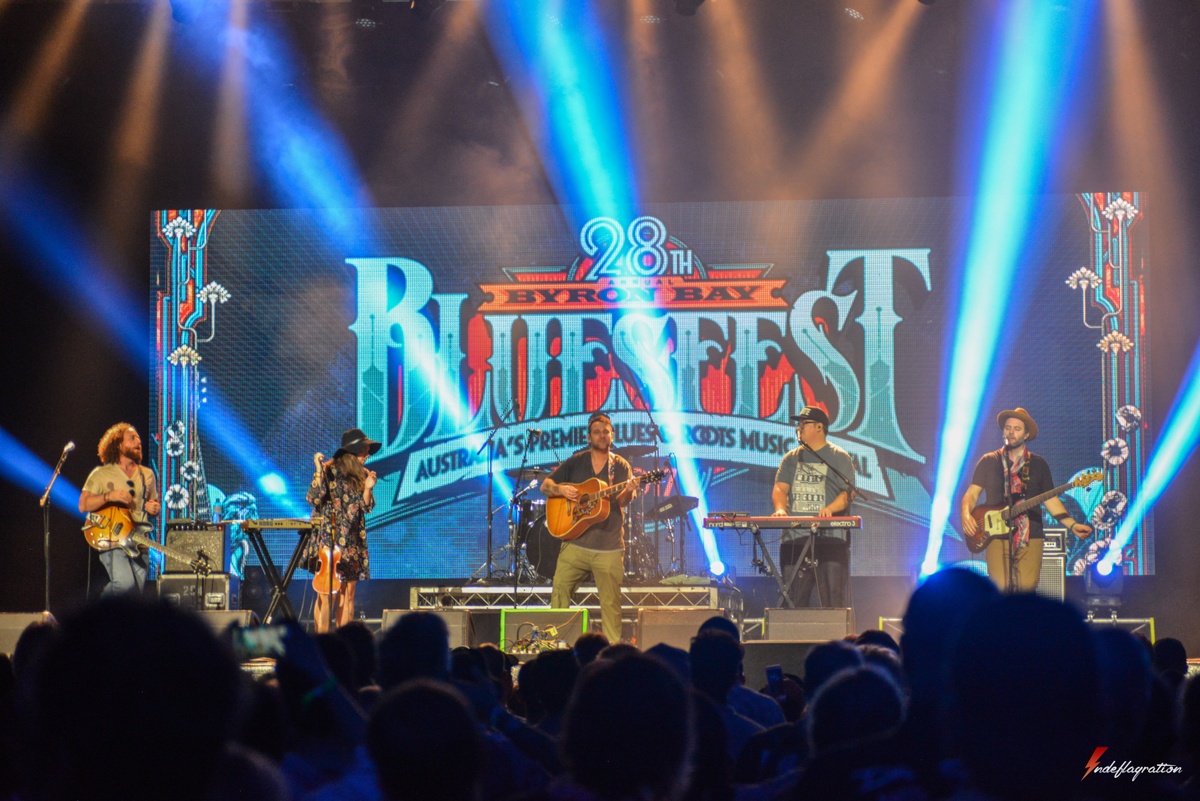 FALLS FESTIVAL
Every summer since 1993, The Falls Music & Arts Festival has been at the forefront of the east coast Australian festival scene. It really captures the essence of the Australian summer spirit. Falls embraces diversity, sustainability and community within a contemporary music event. Kicking off on New Years Eve and running over 3 days at the North Byron Parklands near Byron Bay, this event celebrates like no other!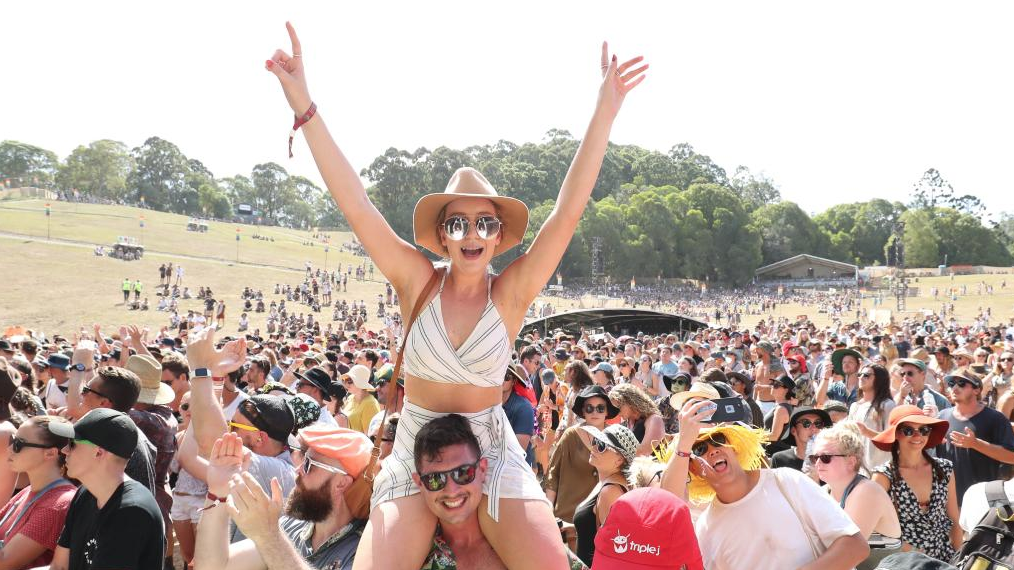 TYALGUM MUSIC FESTIVAL
If major music festivals are not you thing and you like the smaller and more intimate events, Tyalgum, a small village in the picturesque Tweed Valley may be for you. With world-class artists presenting diverse and engaging programs, country farm-stays, cozy cafes, food and music events on offer and good old-fashioned hospitality, the Tyalgum Music Festival will warm your heart and your soul. A not-for-profit organisation runs the festival, some performances are held in the 110 year old community hall. With stunning mountain ranges the backdrop to this little village, the whole place sings through the festival held in September.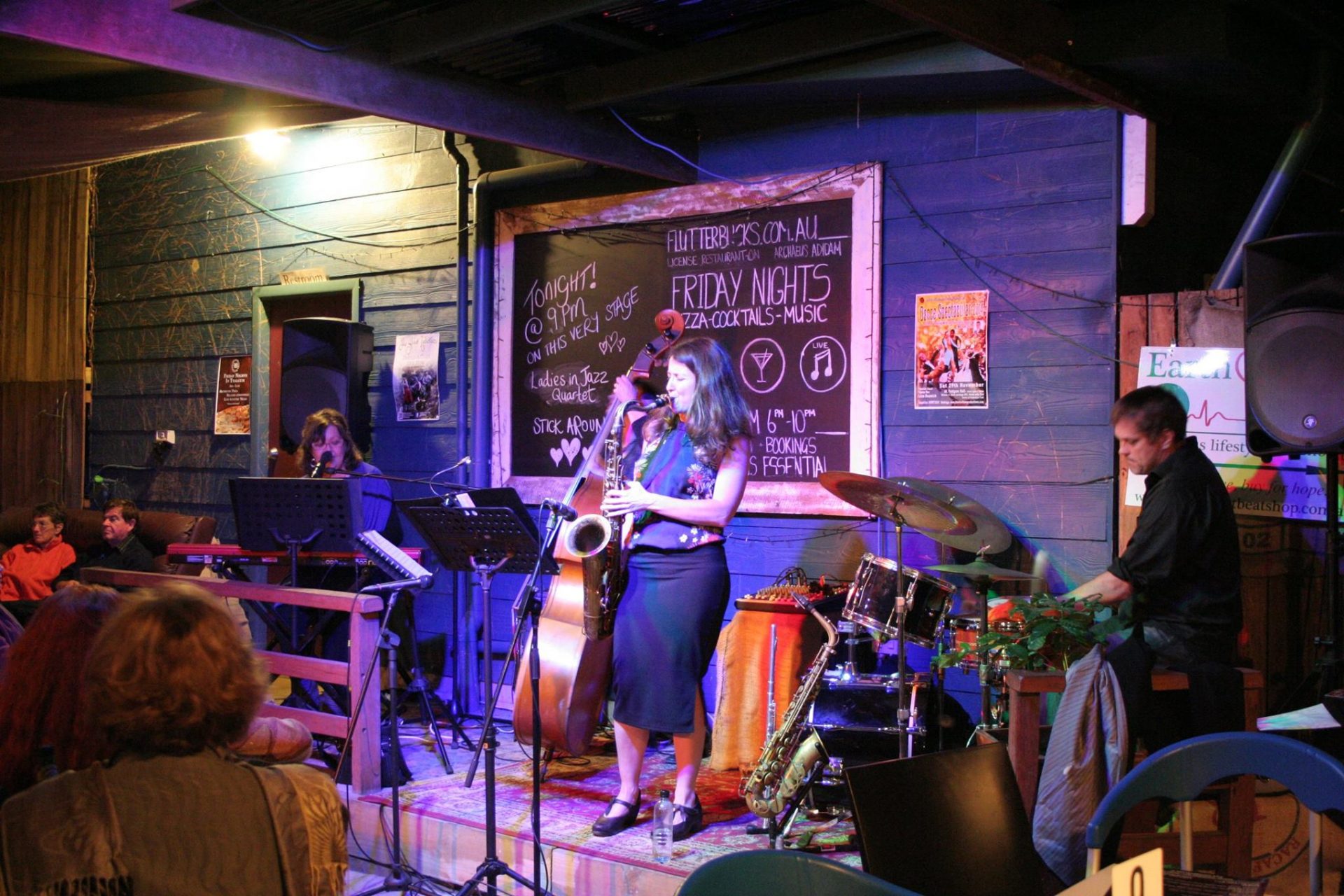 SPLENDOUR IN THE GRASS
Held in July at the North Parklands near Byron Bay, Splendour creates its own community with an on-site campground, markets, food stalls plus plenty of music action for a weekend that is a heady mix of contemporary performing arts. Past headline acts have included Coldplay, The Strokes, Kanye West, Arctic Monkeys, Devo, Mumford and Sons, and Bloc Party. Loved by music fans as much as by musicians, the festival offers plenty of other attractions beyond the main stages along with a spectacle of weird, wacky and rather skimpy outfits (for a Byron Winter) on parade!