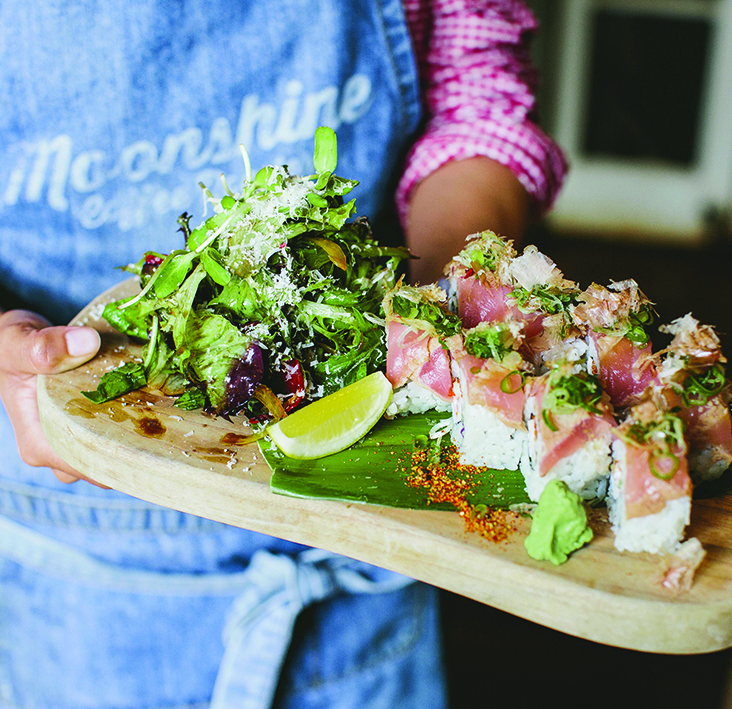 There are several foodie festivals that celebrate the regions plentiful offerings. Here we reveal what not to miss!
The Northern Rivers offers some mouth watering food experiences, with so many wonderful food producers (thanks to the regions rich volcanic soils, rainfall and moderate temperatures!) spread across the region.
BALLINA FOOD AND WINE FESTIVAL
This annual festival held in October, showcases some of the region's most creative chefs, unique cottage industries and foodies – all offering delectable tastings made from fresh local produce. There is a fine dining event held to launch the festival, followed by a festival day that celebrates the region's food, with sampling, cooking demos, wine, beer and cider appreciation sessions and live music. Visit ballinafoodandwine.com.au for all the details.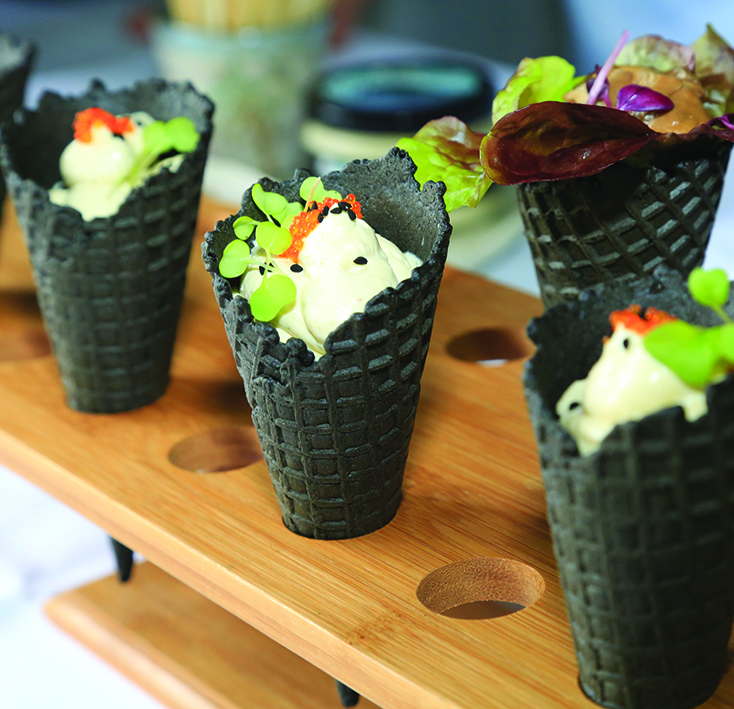 LOVE LENNOX FESTIVAL
Ok, so this is not soley a 'food festival' as it celebrates everything the locals love about Lennox Head – BUT because food is such a big thing in Lennox, food really does take centre stage. The annual 'Flavours of Lennox' showcases over 30 local eateries offering $5 tasting plates that put the flavours of their kitchen on a plate. Festival goers can vote for the winner. This festival also showcases local music and art. It is a fun, vibrant and delicious day out. Held in June – The Love Lennox Festival is a unique way to LOVE LENNOX like a local!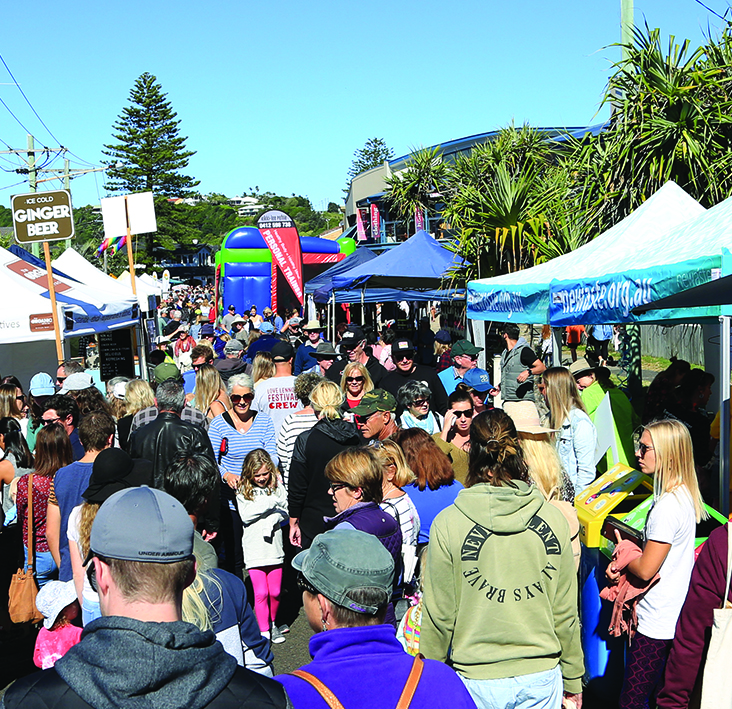 SAMPLE FOOD FESTIVAL
Sample is a food lovers paradise. Now in its 9th year, it's an annual event that celebrates the beginning of spring and showcases the incredible food and artistic innovation that attracts visitors from all over the world. Bring the whole family – there is something for everyone. Sample $5 and $10 tasting plates from 27 of the region's finest restaurants, breweries and distilleries. There are celebrity chef cooking challenges, live music, kids activities and over 150 colourful market stalls to stroll through, all under the trees of the historic Bangalow Showground. This event is taking place on Saturday 7 September 2019.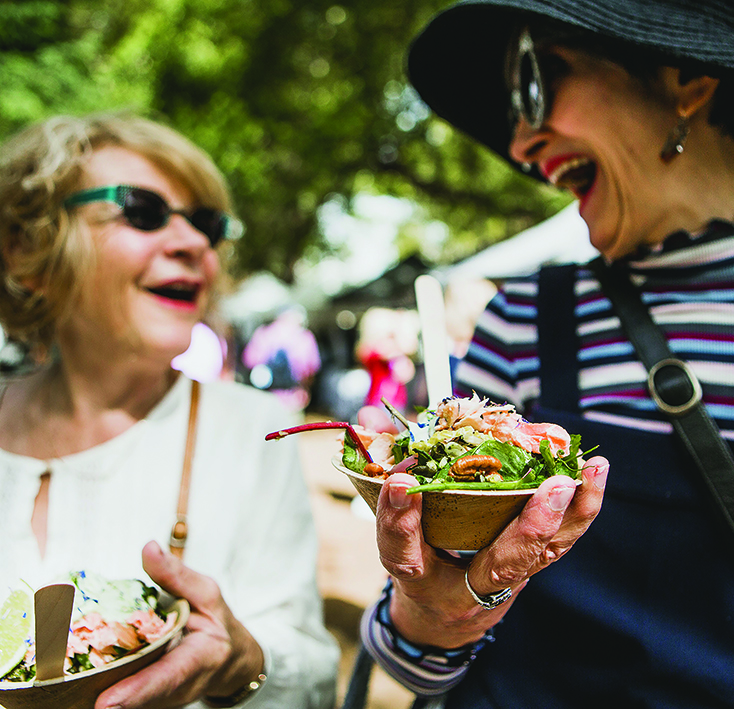 HARVEST FESTIVAL
Plan a visit to the region in early May for a series of events showcasing the best of the Northern Rivers Food and beverages! Visit local producers, sample fresh and beautifully prepared meals by renowned local chefs and learn how your food is grown and produced. In addition to a self-drive food trail over the whole weekend, there are several dinners and special food events to get involved in across the region. This is a whole food bowl celebration that makes the Northern Rivers food scene absolutely shine.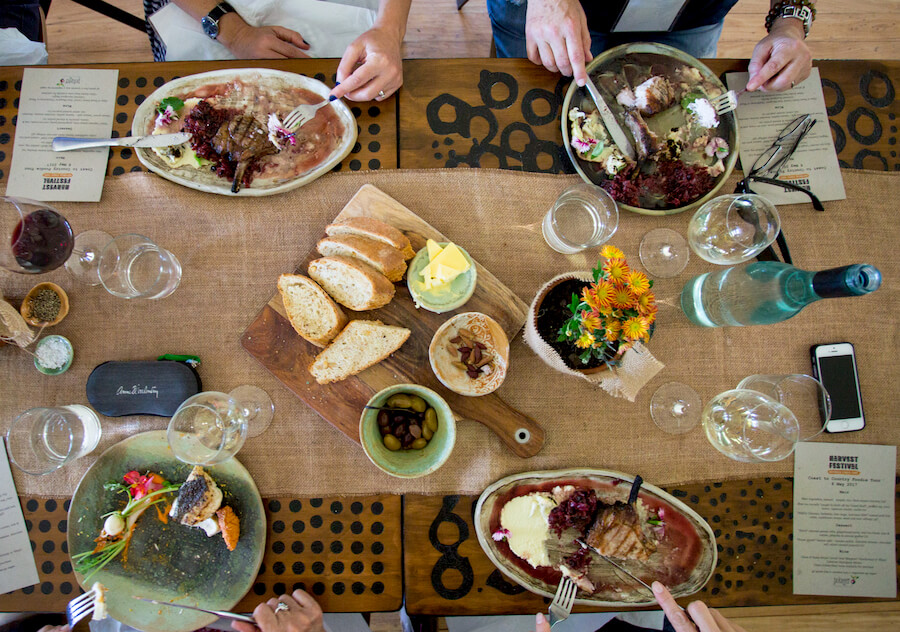 EAT THE STREET
The centre of Lismore comes alive at Eat the Street – a food, arts and music event celebrating the cosmopolitan and eclectic culture of Lismore. Now in its fifth year the event attracts 'foodies' and 'culture' buffs from far and wide and is fast becoming a highlight on the North Coast's event calendar as an event not to be missed!
The heart of the city is closed to traffic and transformed into a sea of beautiful white marquees with over 50 fabulous food & wine and art & craft stalls. The beautiful wide streets lined with heritage buildings and giant fig trees become the setting for a fabulous celebration of food, live entertainment, cooking demonstrations & classes, music, children and art activities.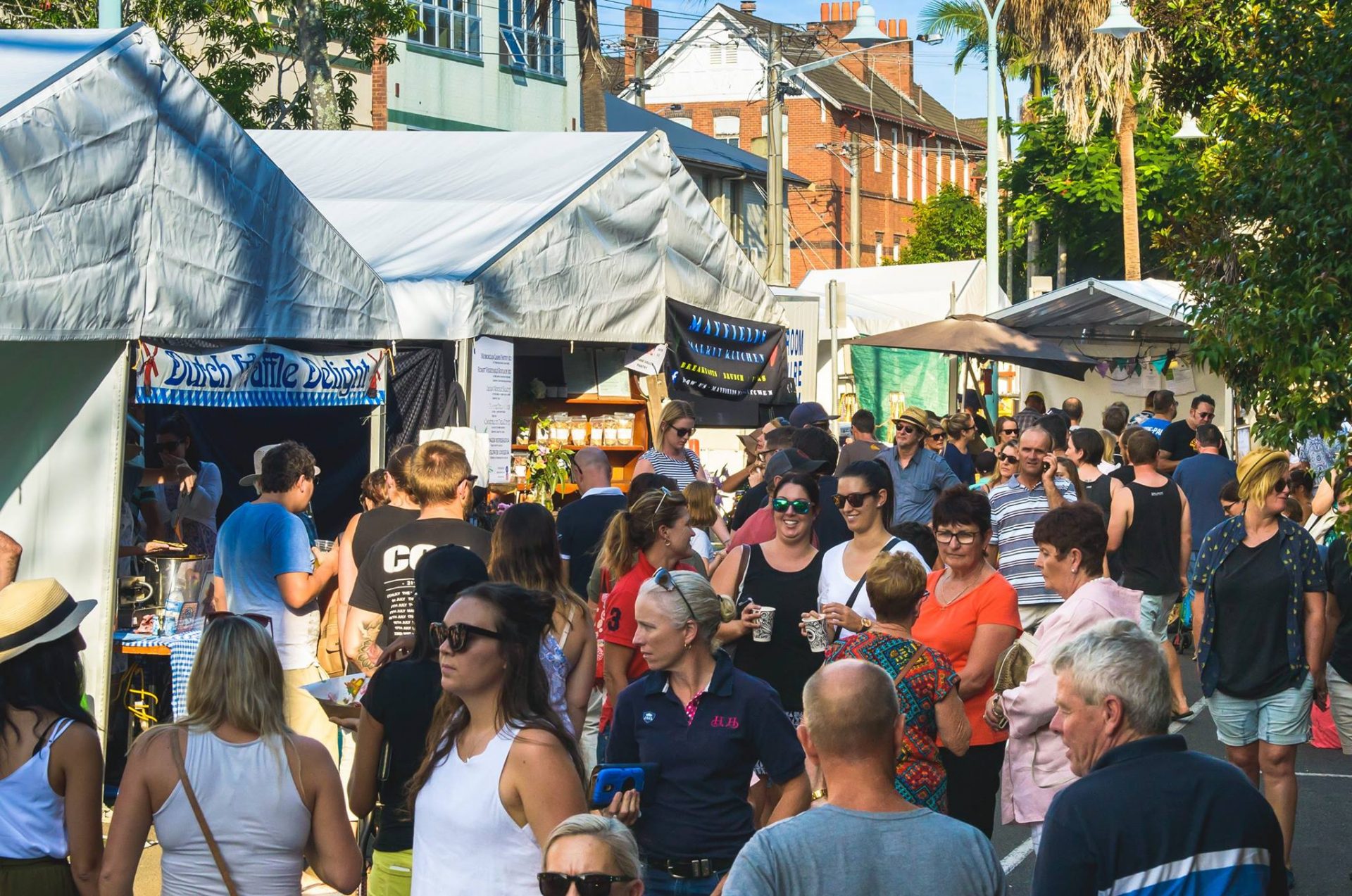 EAT STREET YAMBA
This is an International food market style event where you can enjoy cruisines from around the world in an outdoor dining setting. The streets are closed to traffic and the town becomes a celebration of food and community dining. There is a wonderful holiday atmosphere and a great way to spend the long weekend with good friends over great regional food, drinks and entertainment. Eat Street Yamba is held on the October long weekend.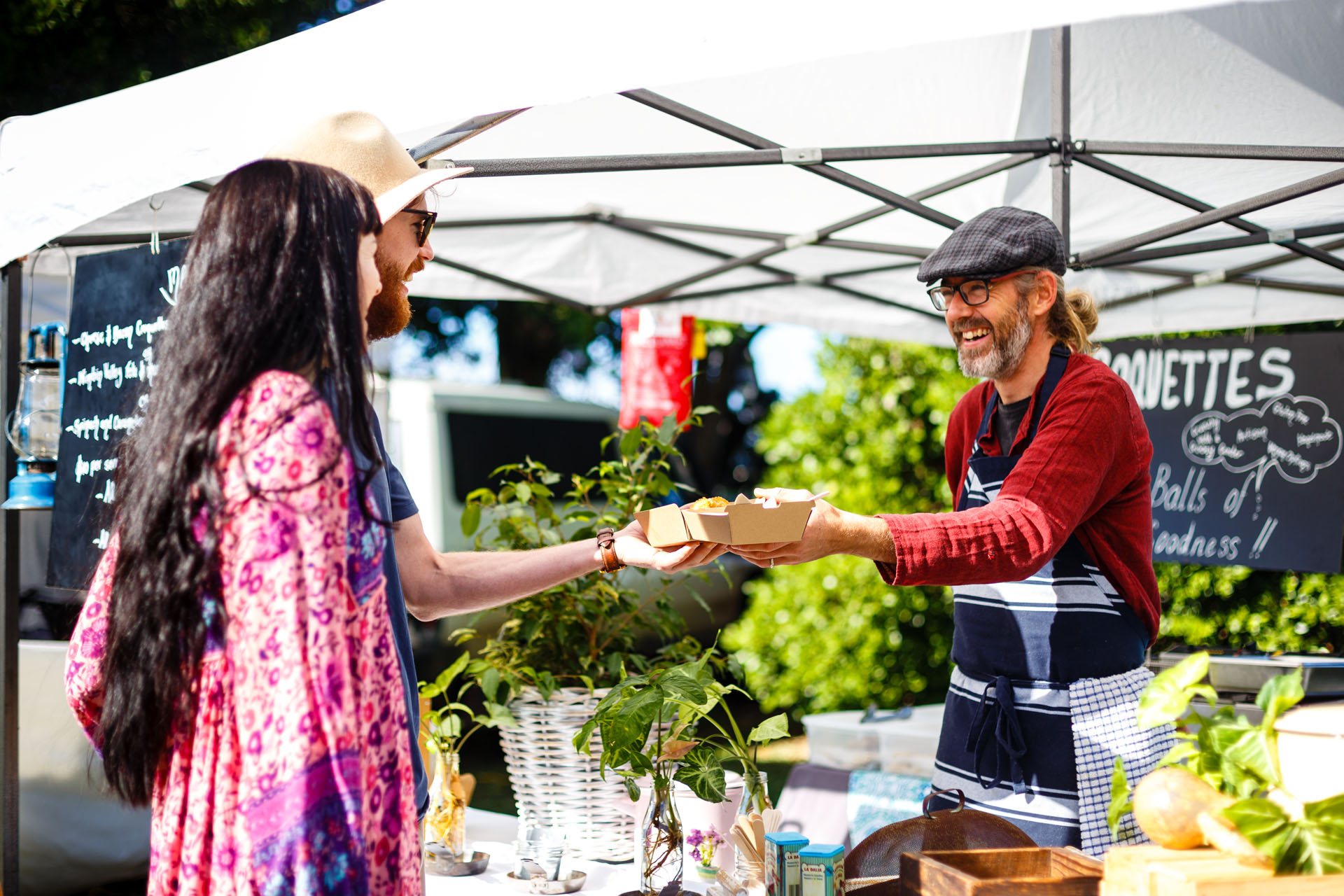 TWEED FOODIE FEST
This award winning event showcases the Tweed as a food destination of excellence. The Tweed area is at the top of the Northern Rivers region, on the far north coast of New South Wales and produces a diverse and generous bounty!
Tweed Foodie Fest is a sumptuous five day celebration of local food and the vibrant culture that has grown around it. Meet local farmers and learn about their relationship with the land. Be inspired by local chefs, whose creative interpretation of seasonal ingredients will excite your senses. Learn from the best and take home more than just a satisfied appetite, with classes and workshops to make you a home-made gourmet!