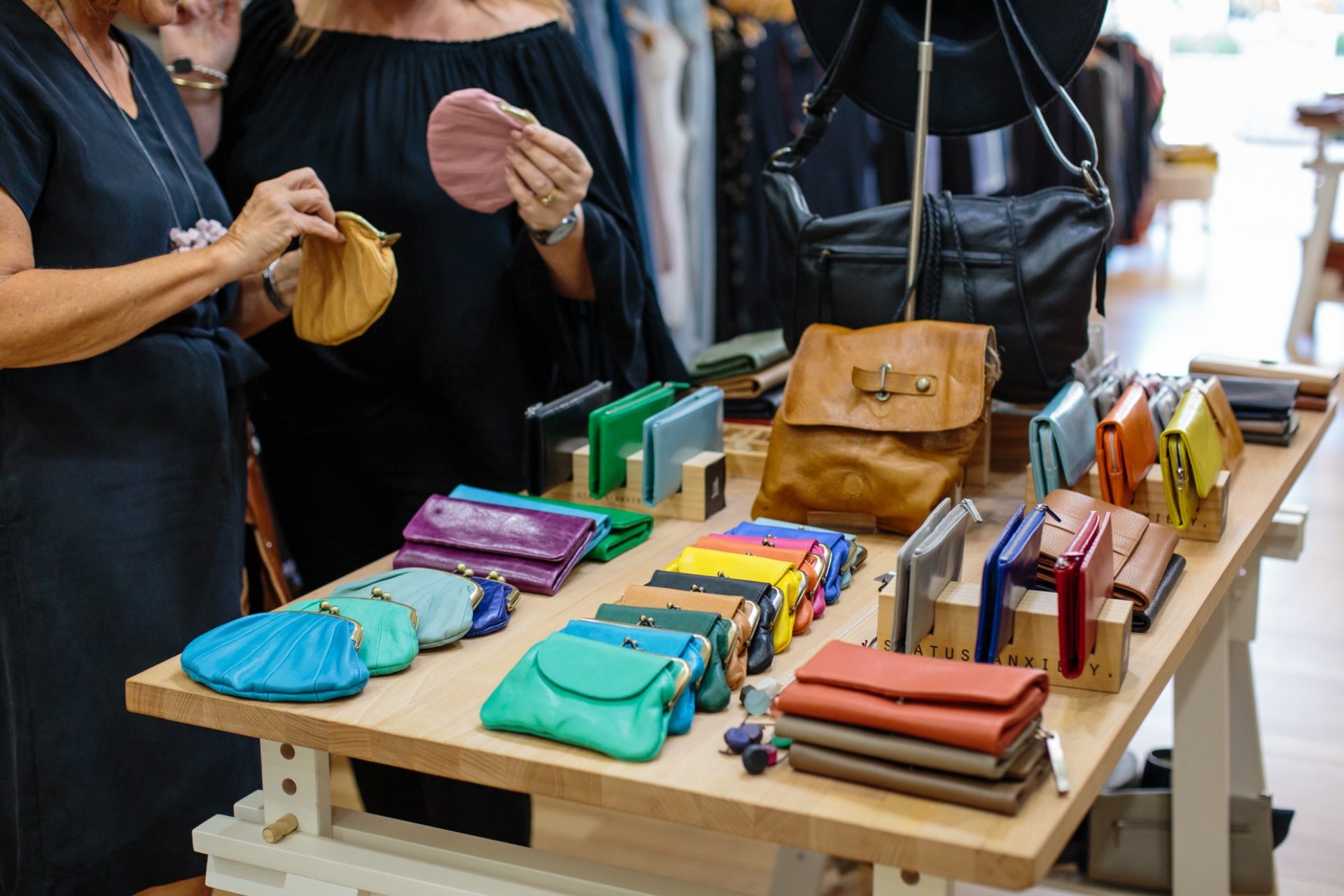 The Northern Rivers is a melting pot of creativity so it stands to reason there are some very talented designers and fashion gurus living here and making a living.
Habitat is just 3kms north of the town of Byron Bay and forms the heart of Byron's Art and Industrial Estate. It is one place that will set your heart racing, here you'll find local fashion labels such as Honey Hunt, Afends, Massuri and Arnhem Clothing or visit Mr Vintage for a warehouse full of vintage fashions. If you are staying in town catch the solar powered train to explore this area on foot!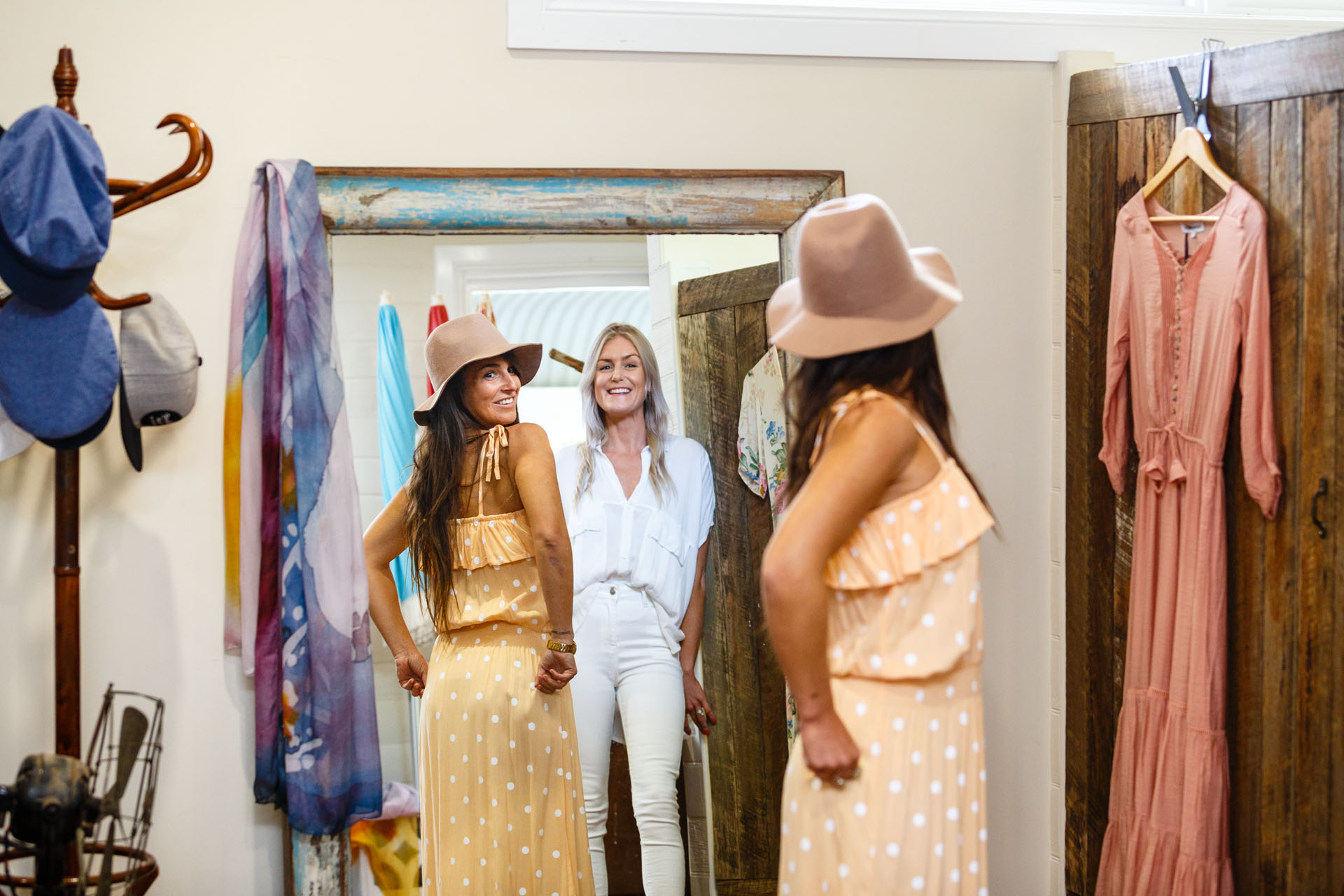 A short drive from Byron is the exquisite town of Bangalow, this charming country town oozes character and is home to many passionate artists and makers of all things beautiful.
Drop in and say hello to the two gorgeous puppies at Queen Mabs that add to the special qualities of this unique boutique. Here you will find the most gorgeous range of contemporary and vintage garments and materials. Queen Mabs specialise in customer designs, think of a classic dressmaker's boutique where you can choose to have something made especially for you or choose from the beautiful range of garments in-store.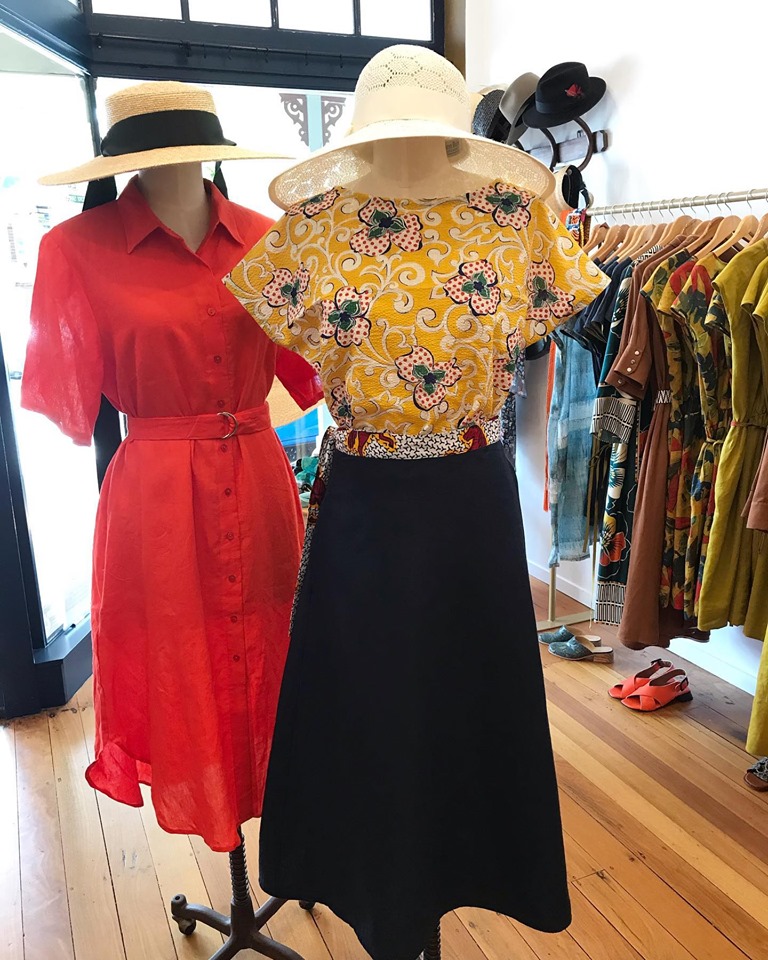 Tucked away in a side street and opposite the majestic Bangalow A & I Hall is Petals Australia. This delightful little store is home to the latest collections of local jewellery designer Jules Flower. Here you can find beautiful gifts for women (and younger ladies) of all ages. The pieces here are made from sterling silver, rose gold, yellow gold and fresh-water pearls, very creative, modern and unique.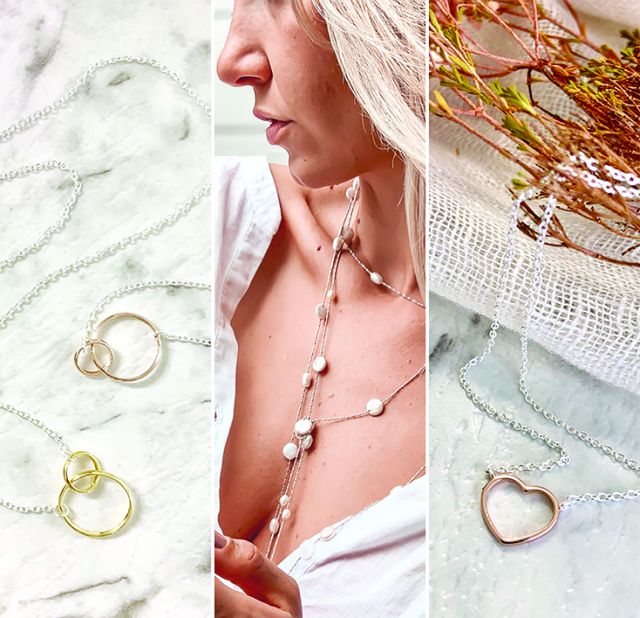 Just ten minutes south along the Hinterland Way is the historic village of Newrybar. Here you will find a small eclectic mix of stores houses in historic houses. Driftlab is the place to go for stylish rare finds and unique fashion pieces. Their team of buyers have their finger on the pulse locally and overseas, each item has been carefully sourced. They also have a sister store in the main street in Byron.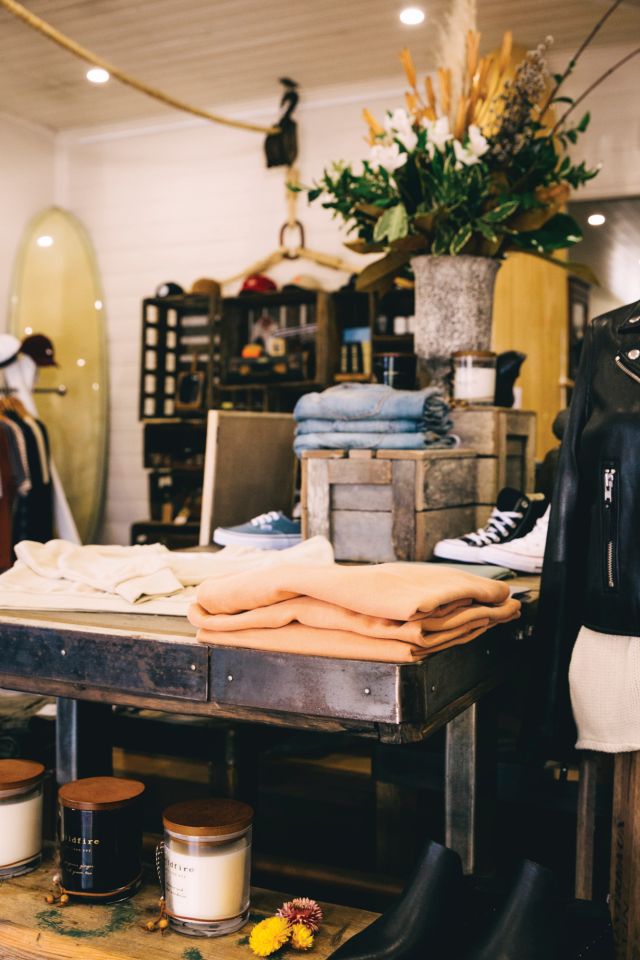 Head to downtown River Street in Ballina for a cluster of women's fashion stores that will truly surprise you. Gone are the days of the Ballina Frock Shops, Ballina is blossoming into a fashion and café hub. The great thing about the stores here, you find some great one off pieces without the heavy price tags.
Chez Maree has some stand out Australian and New Zealand fashion labels and only stock a few items of each design and once your size is sold, it's gone! They have an in-store stylist too so the service you'll receive here is excellent.
Also along Ballina's River Street is Frangipani Lifestyle, they stock an extensive range of seasonal fashions, home-grown and overseas labels in organic cottons, linens and silks along with beautiful summer sandals and swimmers.
Sublime is adored by the locals, a contemporary store with great local service, fashionable and wearable items that really suit the sub-tropical climate along with beautiful fashion accessories and gifts. It's the place where you'll always pick up a darling pair of earrings, set your sights on a new handbag or pick up a wardrobe piece that will last the test of time and earn ongoing compliments!