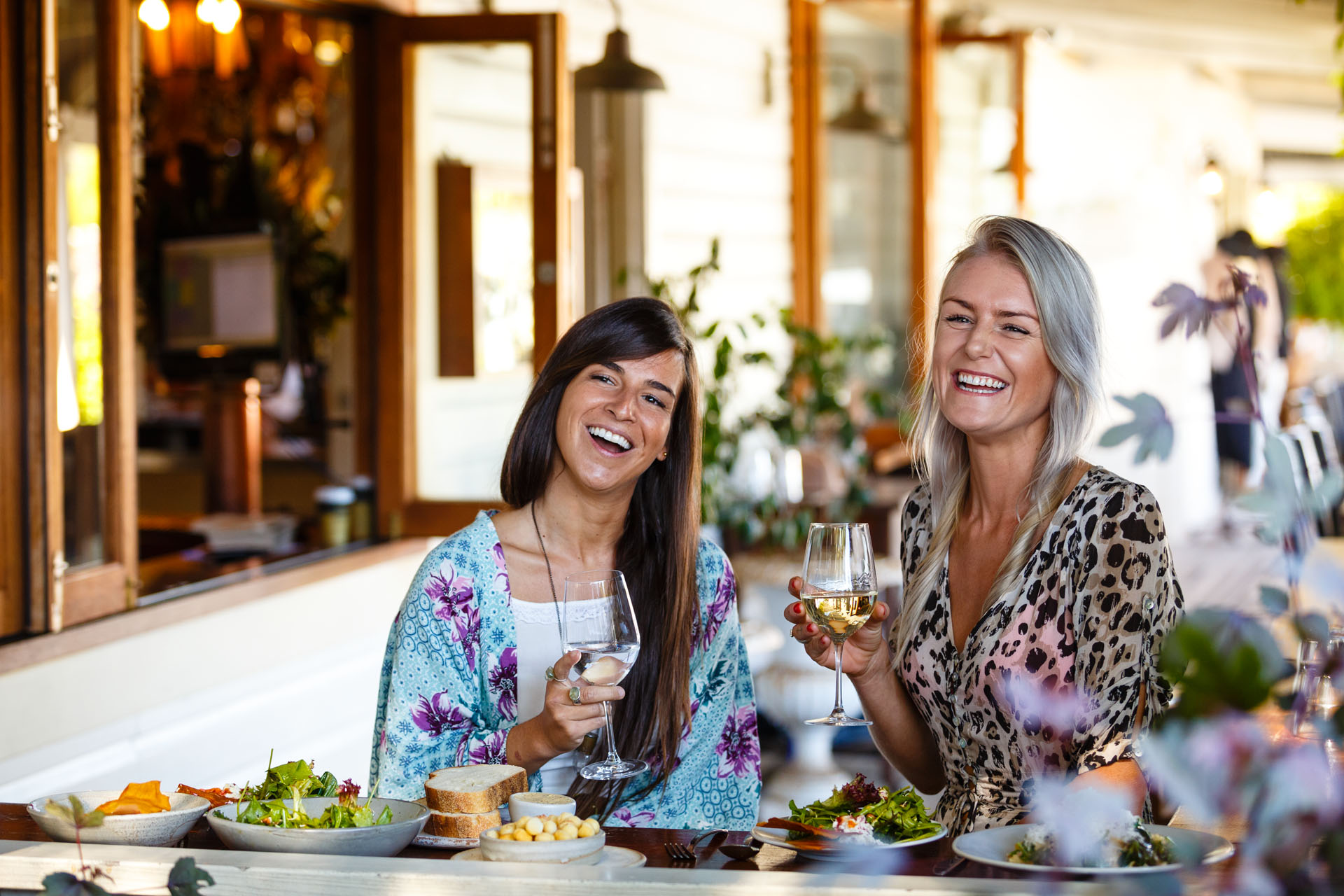 Newrybar is the jewel of the Ballina/Byron hinterland. The charm, character and beauty of this area will melt your heart and have you dreaming about your return. Here we reveal what not to miss!
Newrybar is a picturesque, lush green area, with rolling hills, macadamia and coffee plantations, farm gate stalls dotted along the roadside and a super cute village with historic houses, shops, a cafe, deli and historic bakery.
THE HEART OF THE REGIONS COFFEE
Newrybar is home to Zentveld's Coffee. The Zentveld's family established the local coffee growing industry from scratch in the early 1990's and set up a coffee roastery on the farm! today the Zentvelds coffee is served in cafes throughout the Northern Rivers and is a well known brand across Australia and New Zealand.
Stop in at the Zentvelds Coffee plantation (193 Broken Head Road Newrybar), and buy direct from the roastery. This passionate family business welcomes visitors Monday to Friday. Just to smell the coffee roasting, and to overlook the coffee trees while admiring the views of Mt Warning from their verandah is a special treat in itself!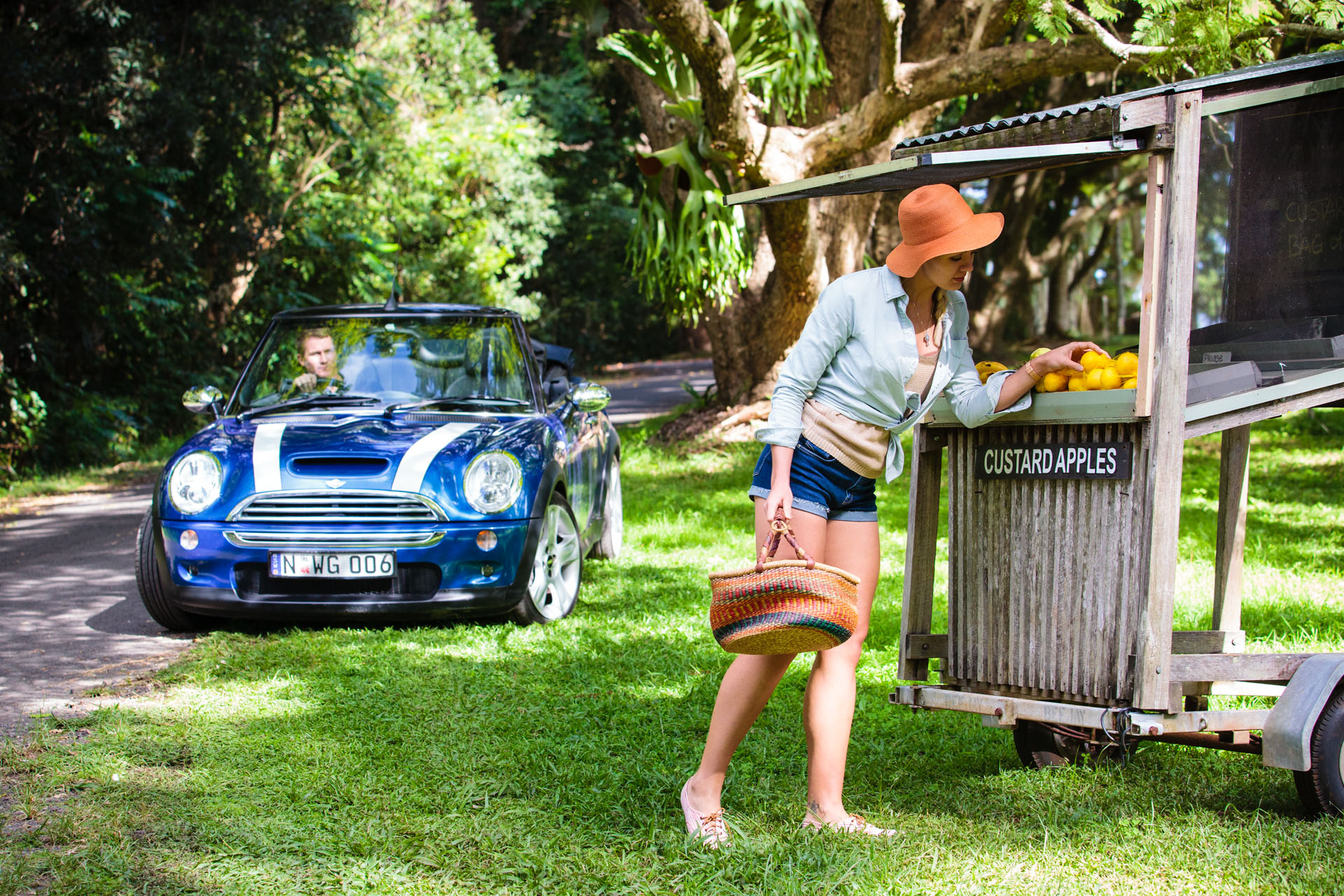 EXPLORE A RETAIL COLLECTIVE
Newrybar Merchants is a collective of local artisans and curators set in a charming 1890's homestead. This space is a treasure chest of one-of-a-kind homewares and lifestyle finds. There is also a dedicated gallery space that keeps changing. This is one place you'll find yourself in where your senses become overwhelmed by the beauty surrounding you. But be warned, once you step inside, you may not want to leave!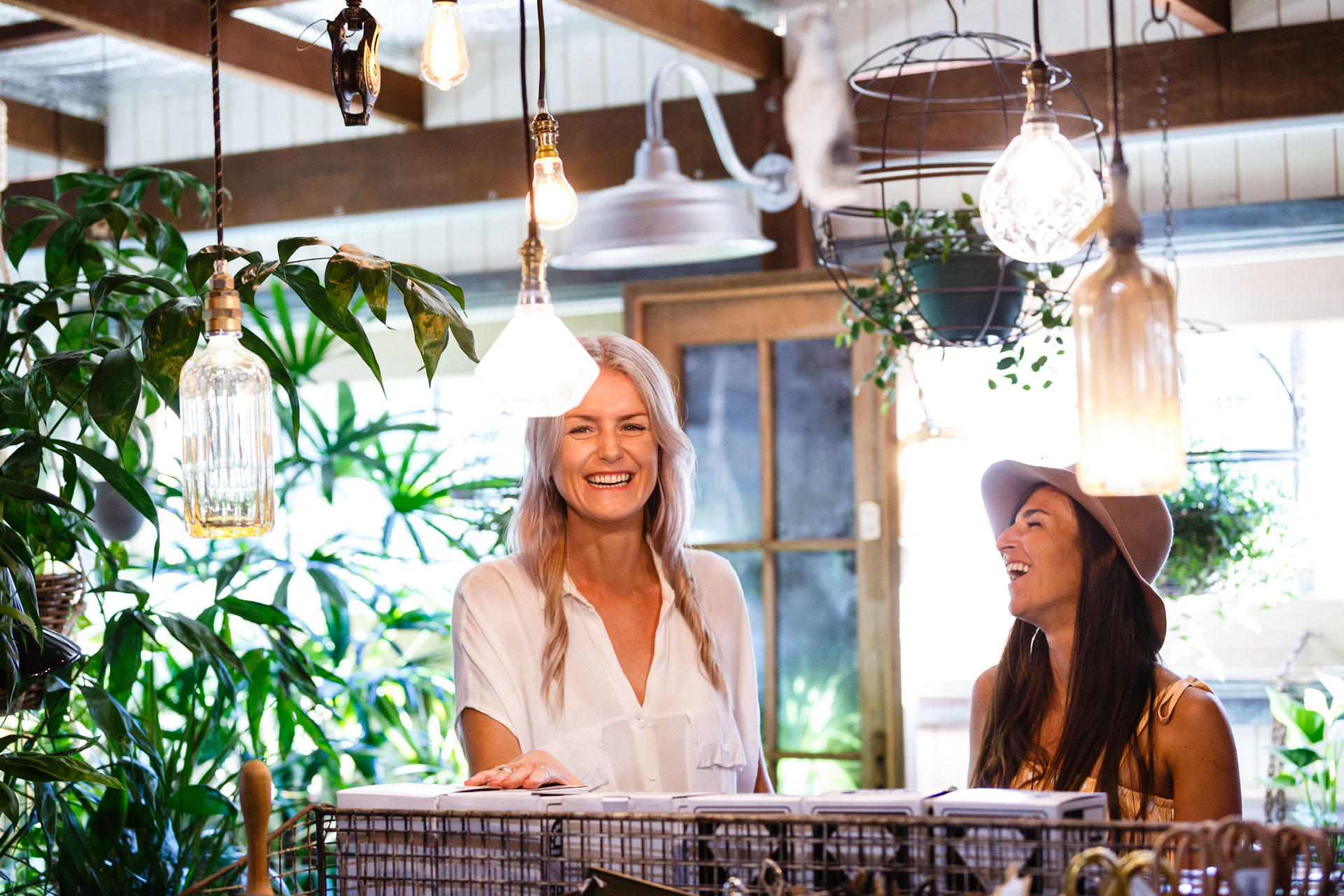 FIND TREASURES
The gorgeous Luther and Co houses a treasure trove of old and new special finds. Here you'll find locally sourced and handcrafted furniture, homewares, gifts and antiques. This little store showcases the work of so many local creative people and Wendy the owner has an incredible eye. Luther her beloved German Shepherd (and store mascot) seems to approve. He's pretty friendly too and appreciates a pat!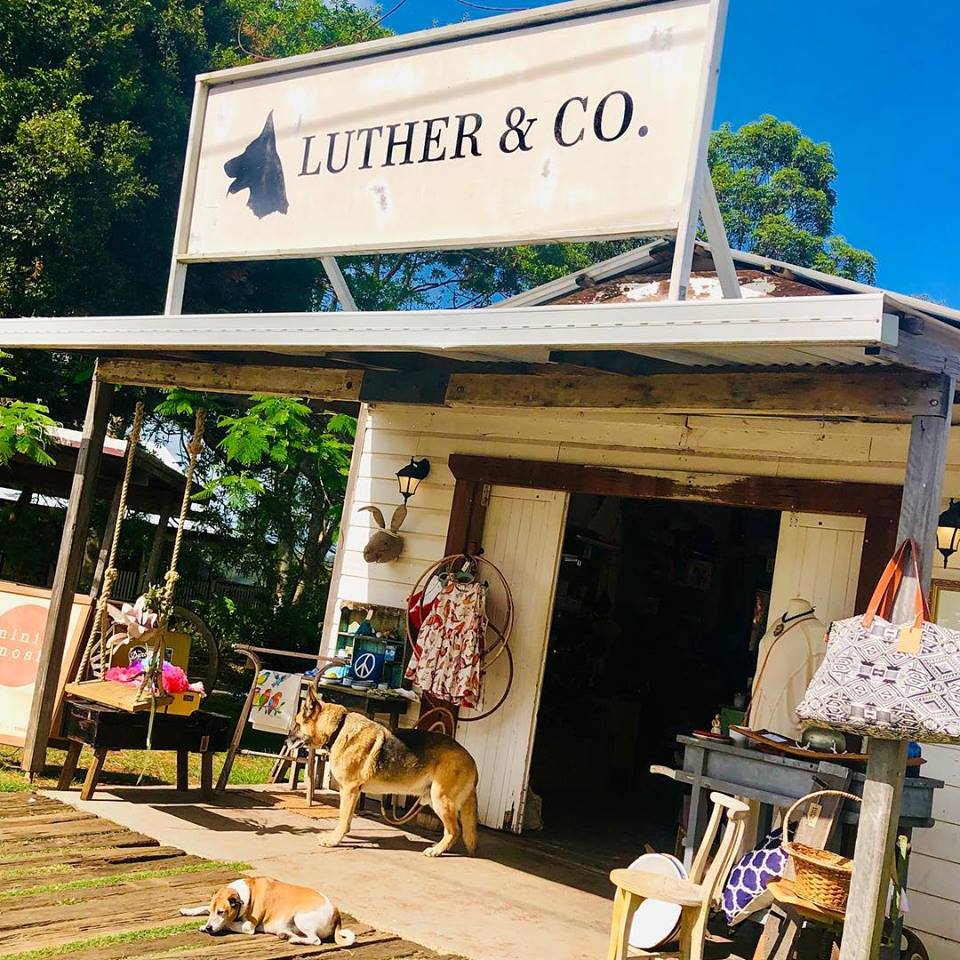 SHOP FOR FINE JEWELS
Tucked away across the road in the village, next to the Deli, is customer designer and jeweller Louise Shaw. You can pop into her studio (if the garage door is up) to see her making beautiful jewellery. Louise has a selection of gold and silver pieces on show and is happy to chat if you are interested in having something special made that's perfect for you!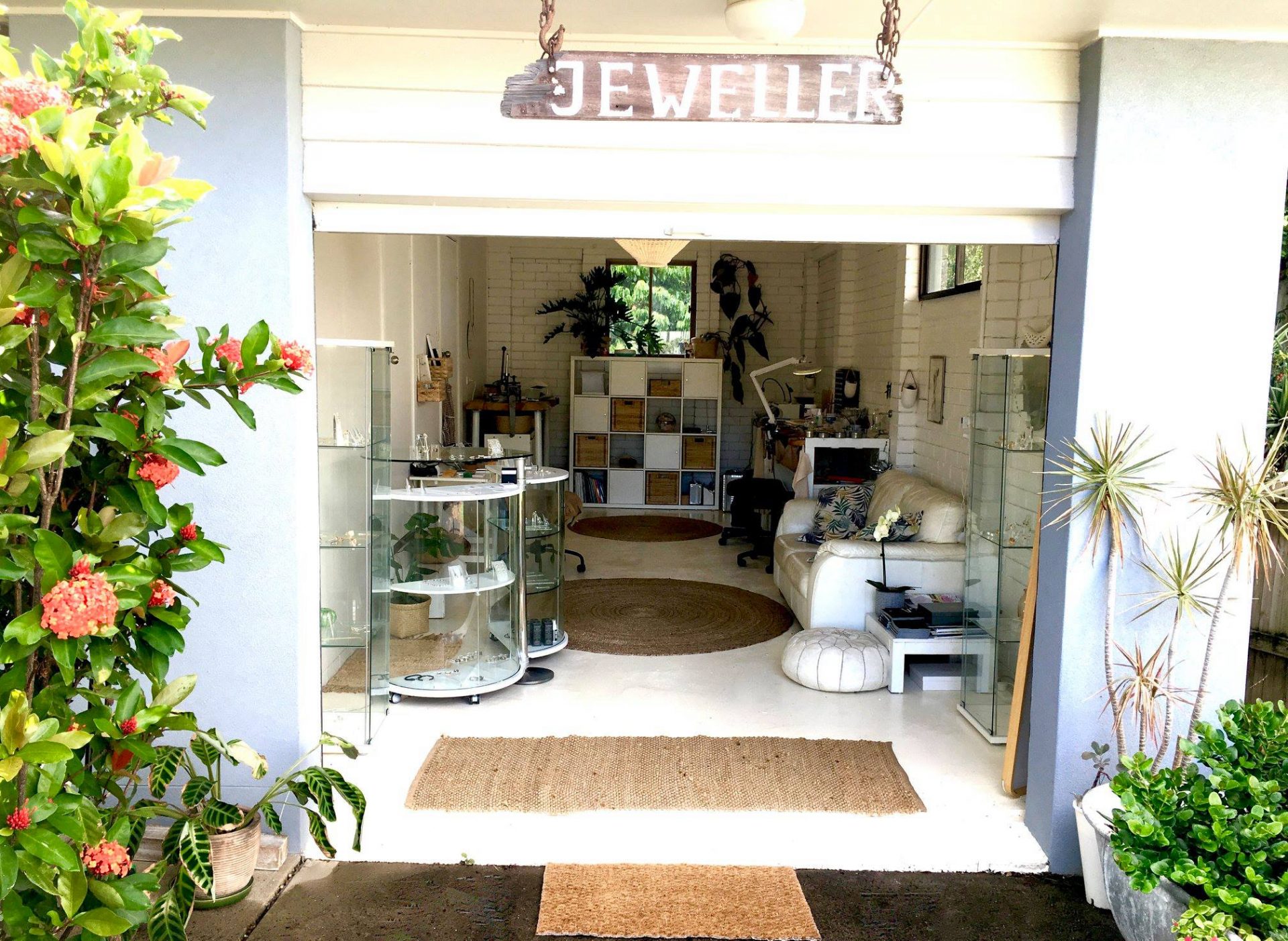 EAT, DRINK AND EAT SOME MORE
The Harvest restaurant, bakery and deli is a bit of a hub in the Newrybar village. You've got the deli for casual eat-in or takeaway meals, snacks and coffee. It's in a converted vintage building that has been lovingly restored. You can just grab something to eat, along with a coffee and sit on the verandah over looking the gardens. They also make up picnic hampers, have specialty meat and cheese selections and a fabulous range of local and international artisan products.
Next door is the Harvest restaurant where lazy long lunches on the verandah or a traditional country style breakfast are just some of the favourite things to enjoy. Here you'll get seasonal food sourced from producers around the region as well as from the restaurant's own edible gardens (at the back of the property). Here you can stroll through the gardens, sit down and soak up the native and wild ingredients grown here. Also out the back is the 107 year old bakery, with its wood fired oven. This is a beautiful space that is also available for functions. On the weekends, head there for Sourdough Saturday and Sunday between 8-10am, pick up a coffee at the Deli and pop down to the old bakery for traditional sourdough, pastries, baguettes, doughnuts and all kinds of treats. You haven't experienced Newrybar until you've been to Harvest!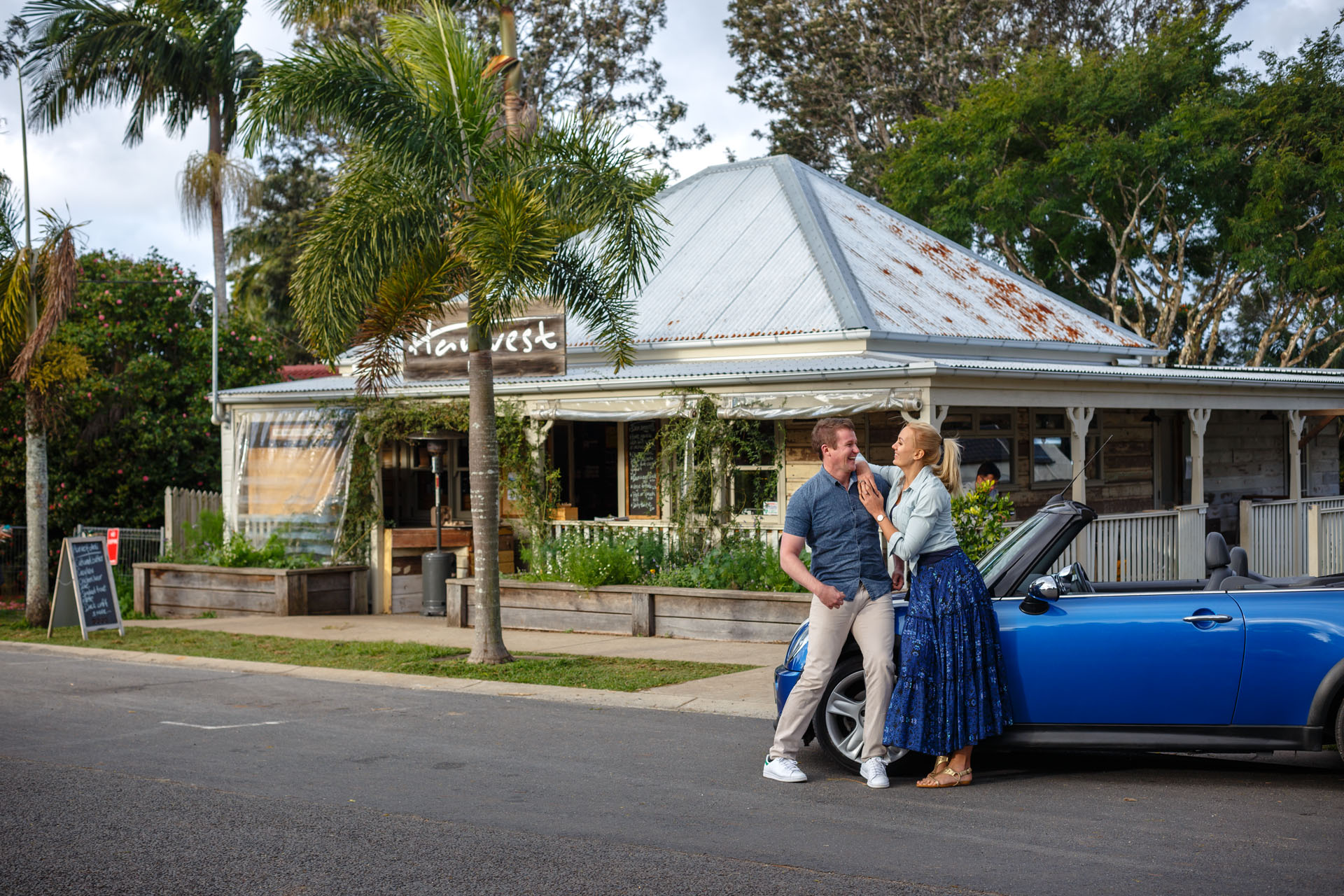 HOME GROWN
Next to Harvest you'll find Driftlab. This is a culmination of unique artisan pieces, locally made and internationally sourced. Pop in and browse their range of clothing, accessories, artwork, books and vintage homewares. Here you'll find more one-off pieces and something a little different. You can also be assured of good old-fashioned service here. It's warm and friendly and you'll often find the owner in the store doing what he does best!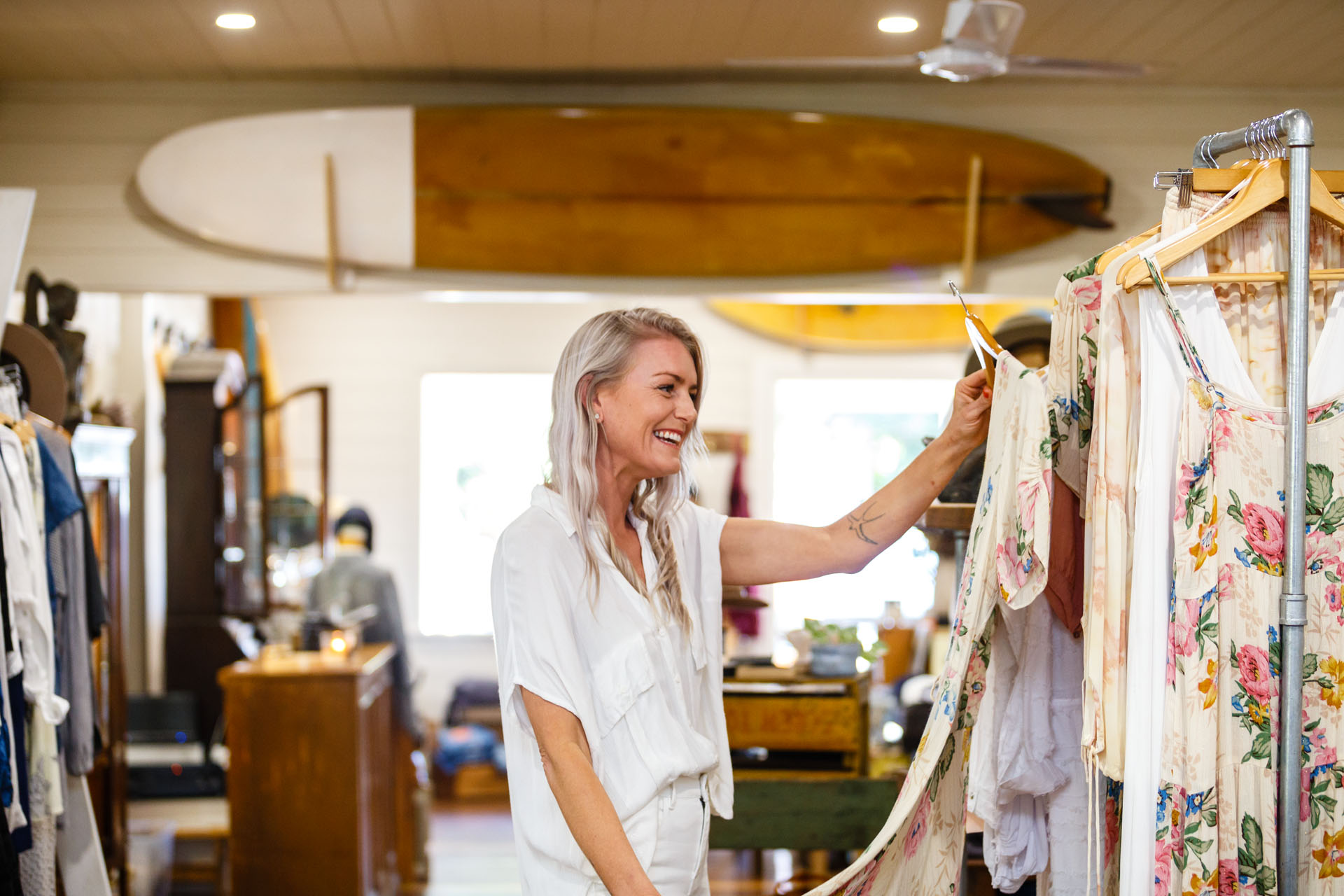 STAY A WHILE AND SOAK UP THE ATMOSPHERE
Newrybar Village just oozes charm and character. There is even a mini version of the village that provides a wonderful playground for the little ones in the main street. It is so devine that is makes you wish we were a child again. This is one "playground" you'll be happy to hang – coffee in hand of course!
The Newrybar area provides something special around every corner. Make sure you venture out of the village and along the country roads – the properties and the vistas are stunning. This area is well-known for the farm fresh produce you can pick up from the honesty stalls dotted along the roadside (try Broken Head Road, Brooklet Road and Picadilly Hill Road) or buy macadamias direct from the plantations along Brooklet Road or fresh roasted coffee direct from the farm on Broken Head Road.
There are some amazing places to stay too – try Toraja Luxury, a boutique guesthouse and villa nestled on five acres ideal for small groups, families or honeymooners.