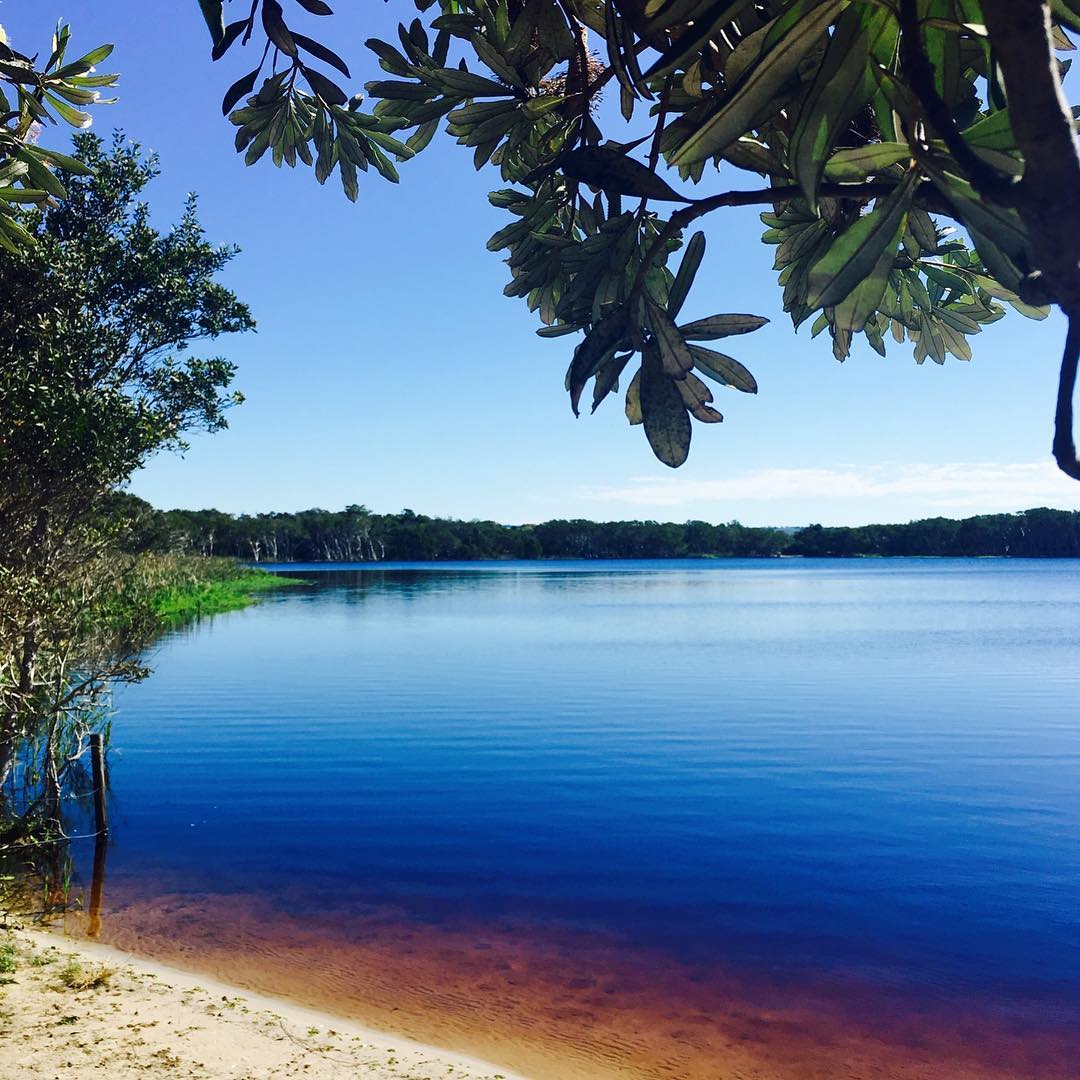 If you are looking for a spot to truly relax - a beautiful and laidback place to slow down, be nurtured and embrace the simple things - it is hard to go past Lennox Head.
Stay a day or a stay a month. Pick a spot that's right for you, park up the van or set up your tent in this stunning sea side coastal town on NSW's Far North Coast. The Reflections Holiday Park beside Lake Ainsworth and across from Seven Mile Beach is a great choice. The tent sites are generous in a natural setting, and the cabins are super comfy and well decked out to cater for couples, families or larger groups.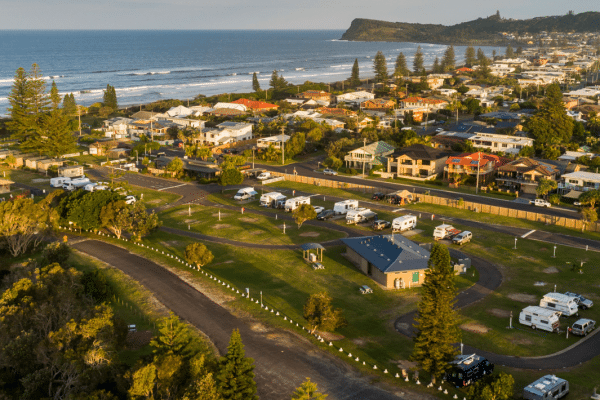 Aerial shot of Reflections Lennox Head Photo credit: Reflections Lennox Head
Spoilt for choice
An easy stroll along Pacific Parade you'll find funky cafes and restaurants dotted along the beach and main street. Here are our top three picks.
Williams St offers casual dining in a relaxed beach side setting. All day breakfast & lunch menu 7days. Open for dinner Thurs, Fri, Sat nights hosting live music on the deck Saturdays 6.30pm. Fully licenced bar, beers on tap, cocktails & happy hours. Lots of gluten free options here and everyone is welcome and yes so are your pets!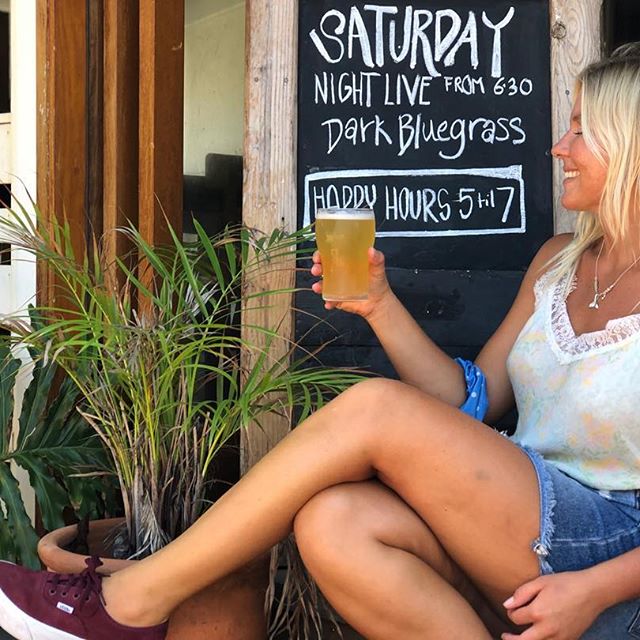 William St Lennox Head Photo credit: William St Instagram
Fancy something a little spesh? Shelter fits the bill, with ocean views, innovative dishes and locally sourced produce, this place dishes up delicious (and really pretty) food. Sometimes they offer great midweek lunch specials and local produce dinners. Check their website and see whats on.
The beef+beach restaurant has ocean views as far as you can see. The menu here is extensive and exciting, specialising in fresh seafood, an array of different meats and premium steaks. Starters and Entrées are individual or share, mains that can be altered with a different garnish each time or the meats selected and served as share boards with each person choosing their own garnish.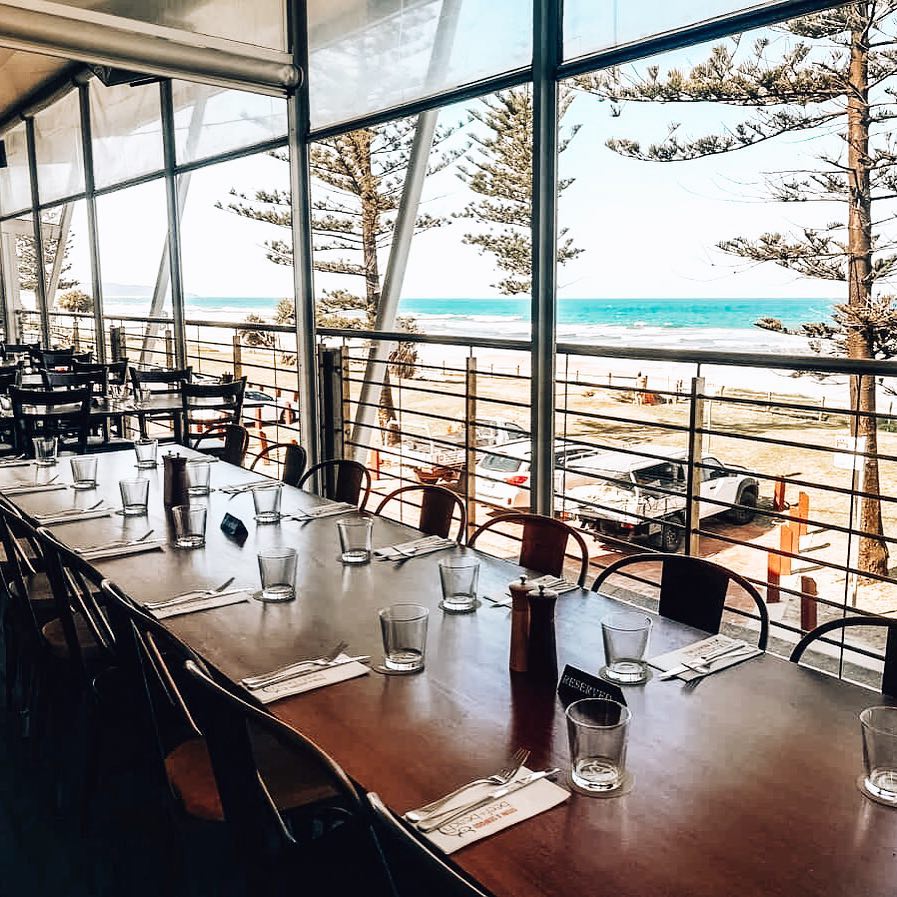 Beef & Beach, Lennox Head Photo credit: Beef & Beach Instagram
The cafe capital
Lennox has so many excellent cafes and coffee hang outs, you'll have a hard time deciding which one to choose. You won't be disappointed no matter which one you decide on. There is a cool little Kiosk under the Surf Club across the road from the holiday park that serves excellent coffee, chai and other tasty delights. Here you can sit down in a lounge chair on the grass and just watch the waves.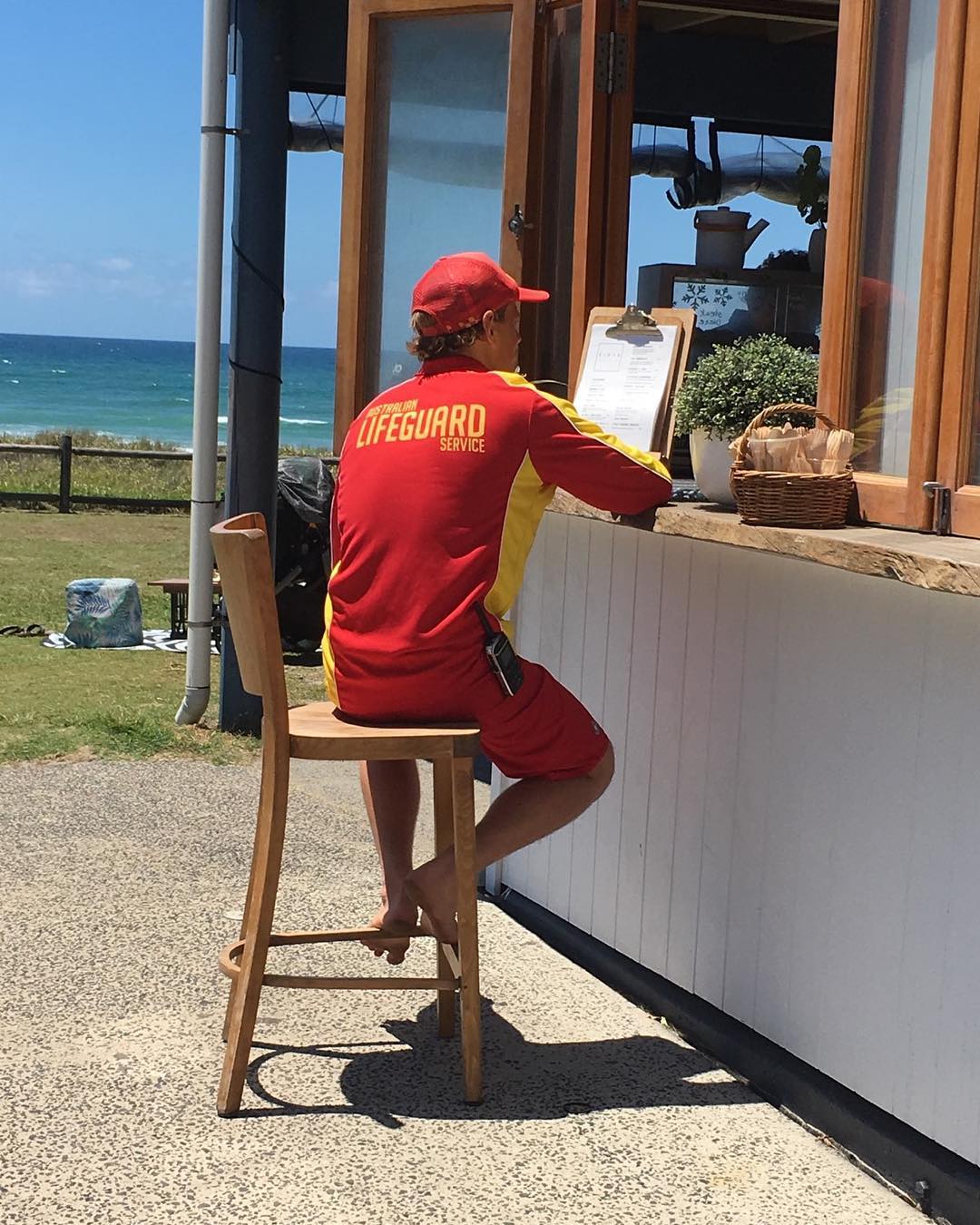 Surf Lifesaver enjoying his local Photo credit: Kiosk Lennox Beach Instagram
Swim in therapeutic waters
Plunge into the tea tree infused waters of Lake Ainsworth. The calm waters make it a great swimming spot for all ages and perfect for kayaking, paddling or sailing. Free BBQs and shaded picnic areas surround the lake.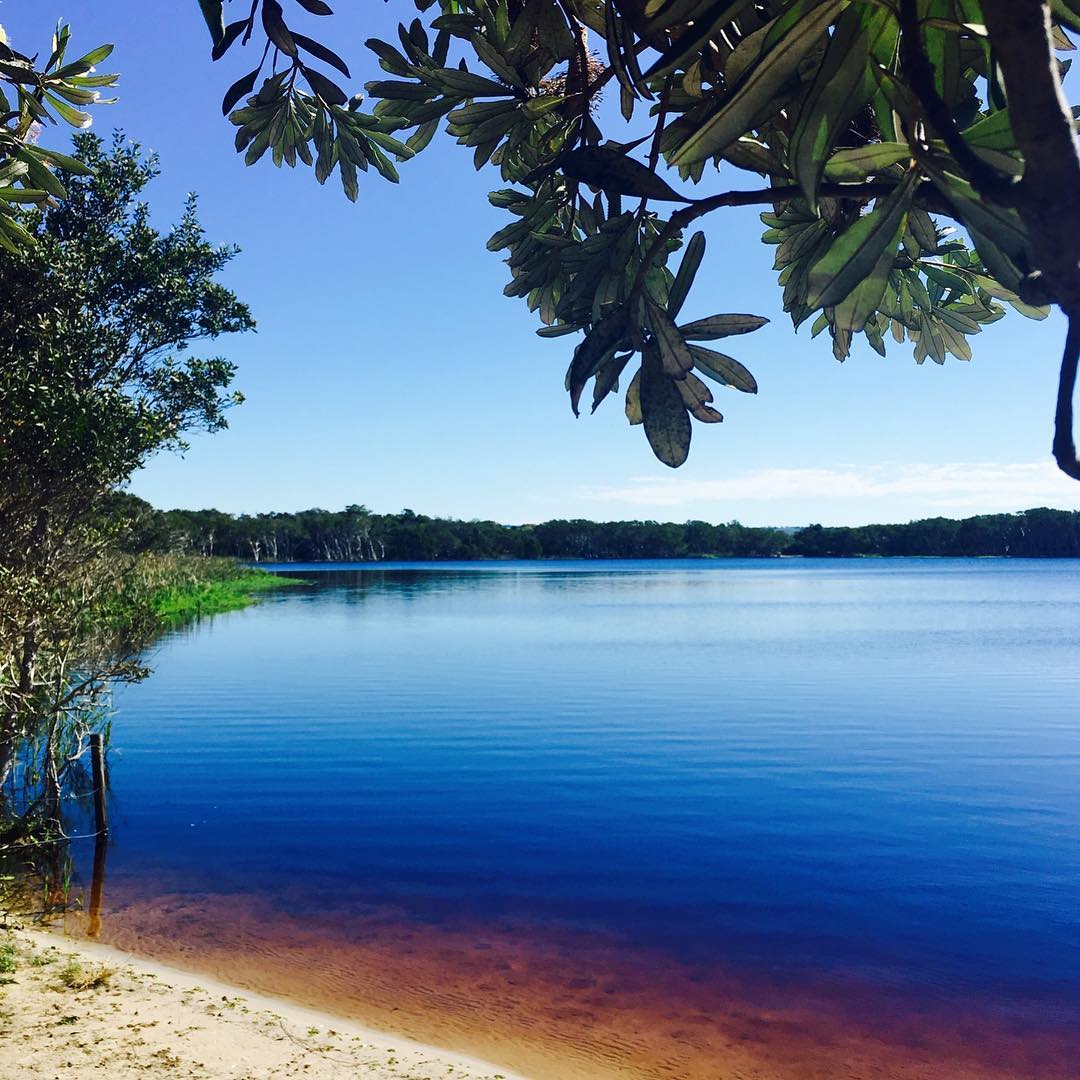 Lake Ainsworth, Lennox Head
I can eat a rainbow
If you love breakfast bowls then this is the place! They offer an organic vegan and whole food menu that is quick and healthy. Smoothies, fresh cold press juice, and smoothie bowls are the specialty as well as organic coffee and rainbow coloured lattes on freshly made nut mylks. Pop in and say hello to their in-store Naturopath who offers up to date herbal and nutritional advice. Seed and Husk | 68 Ballina St Lennox |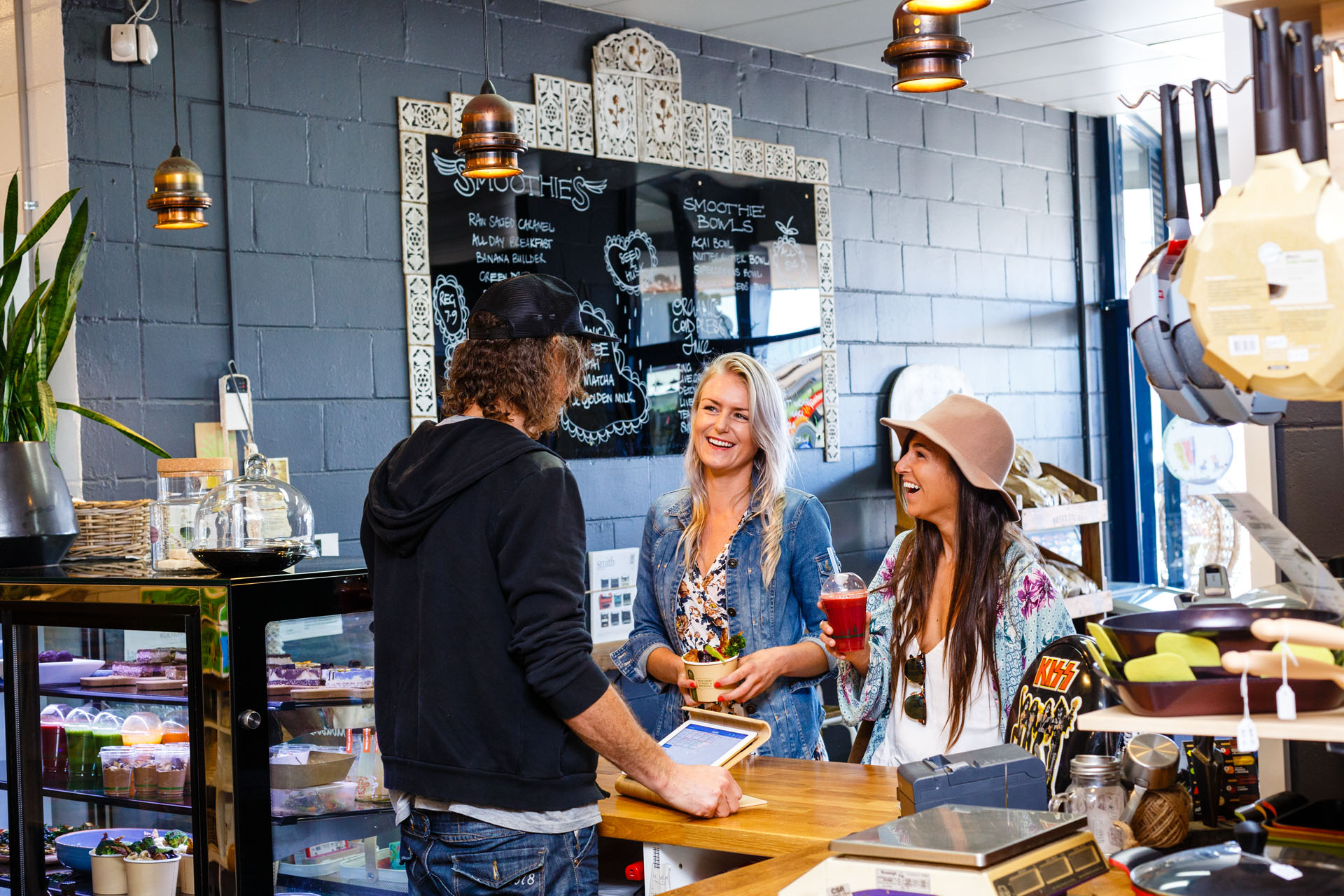 Seed & Husk, Lennox Head Photo Credit Ben Wyeth Photograghy
Fish, hike, ride and paddle
Teach the kids to fish, hike up to the headland, go horse-riding on the beach or stand up paddle on the lake. Lennox offers so much or so little to do, it is really up to you. Pegasus Park offers beach riding, Mojo Surf and Soul Surf School offer local surf lessons, Paul's Fishing can take you on a beach fishing trip and Ballina SUP hires kayaks, surf boards and stand up paddle boards.
Tip: Reflections Holiday Park at Lennox Head is dog friendly. Dogs are permitted at the park year round. The park is also positioned alongside a dog friendly beach. North of the Surf Club along Seven Mile Beach is a beautiful off-leash stretch of beach.
LENNOX MUST DOS:
SNORKEL – on high tide in the Boat Channel (off Rutherford St).
SURF – The famous right hand point break.
BEACH DRIVE – Seven Mile Beach in your 4WD.
EAT – Locally made gelato at Lennox Gelato.
WALK – the coastal track to Pat Morton Lookout and beyond.
PLAY – enjoy a game of lawn bowls with sea breezes at Club Lennox.