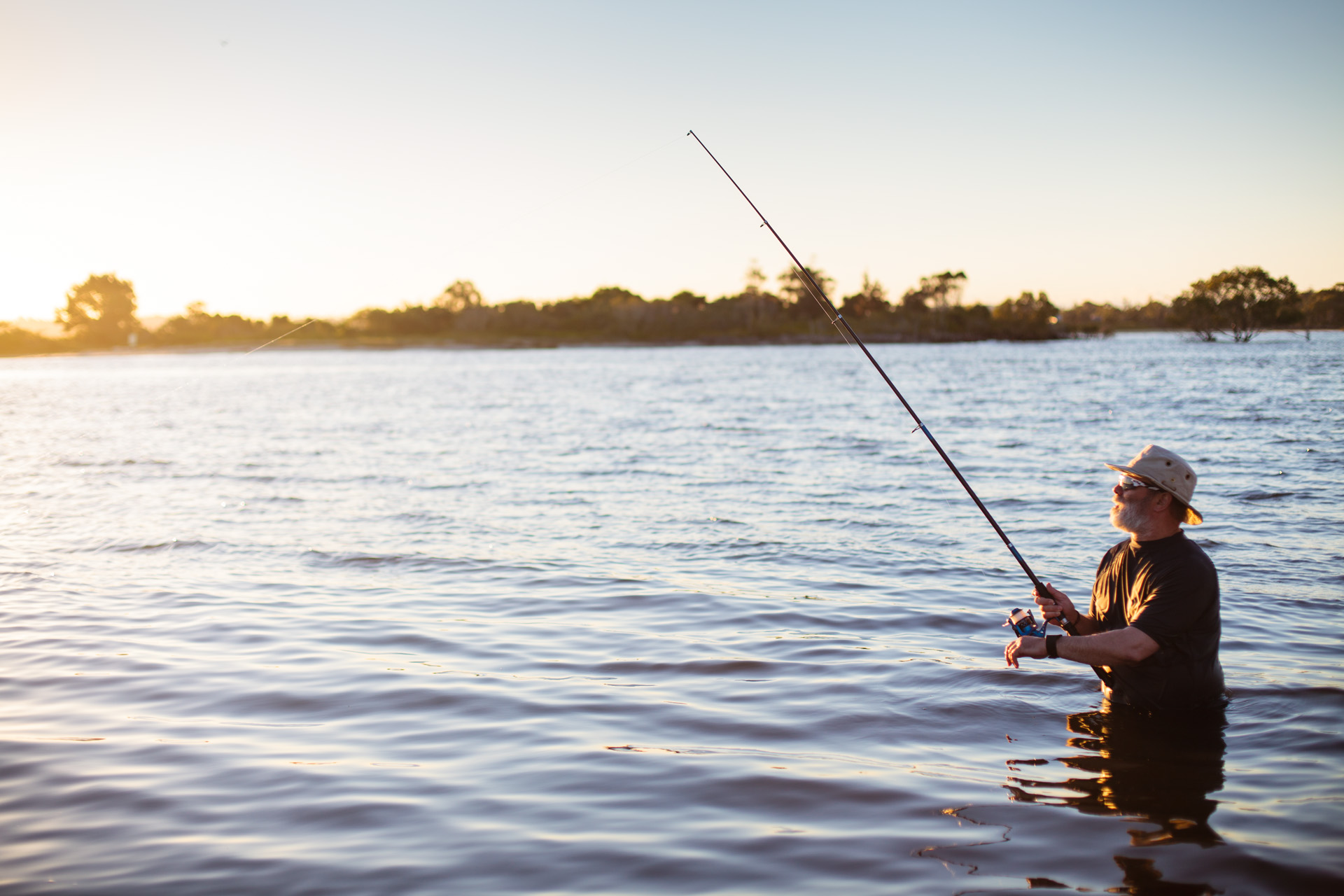 The Richmond River from Burns Point Ferry to the tips of the sea walls, including North Creek and Emigrant Creek, comprise around 12 square kilometres of recreational fishing.
This area encompasses more than 90% of the remaining seagrass beds in the estuary and there is a huge variety of bream, whiting, flathead, jewfish, trevally, blackfish, mangrove jack and tailor living here.
The rocky banks behind the Ballina CBD from the swimming pool to the mouth of Fishery Creek and just upstream of the swimming pool is the 'Bream Hole', plunging down to about 9m with a vertical rock shelf on its southern edge. Best catches are from April to September.
The Lance Ferris Wharf in Fawcett Park provides excellent catches and is relatively safe for supervised younger anglers. The same goes for the RSL Club jetty.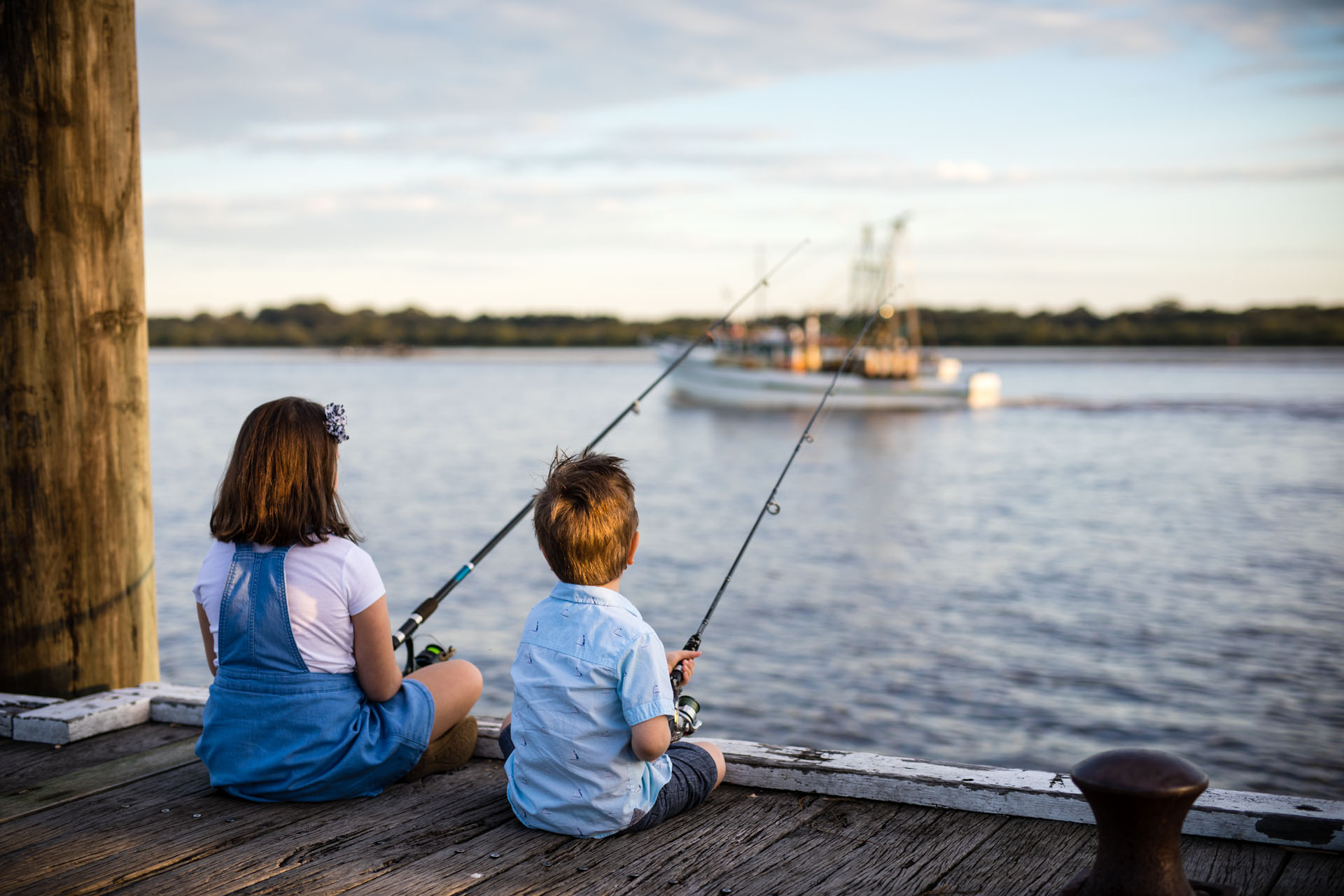 Riverview Park west of the RSL has a boat ramp, sheltered tables, toilets and barbecues.
Fishery Creek, on the western fringe of the CBD, has the trawler harbour at its mouth and is also the site of the largest and most sheltered ramp on the mighty Richmond River.
South of Ballina to Evans Head also provides huge scope for surf anglers chasing jewfish, tailor, bream, dart, whiting, trevally and tuna.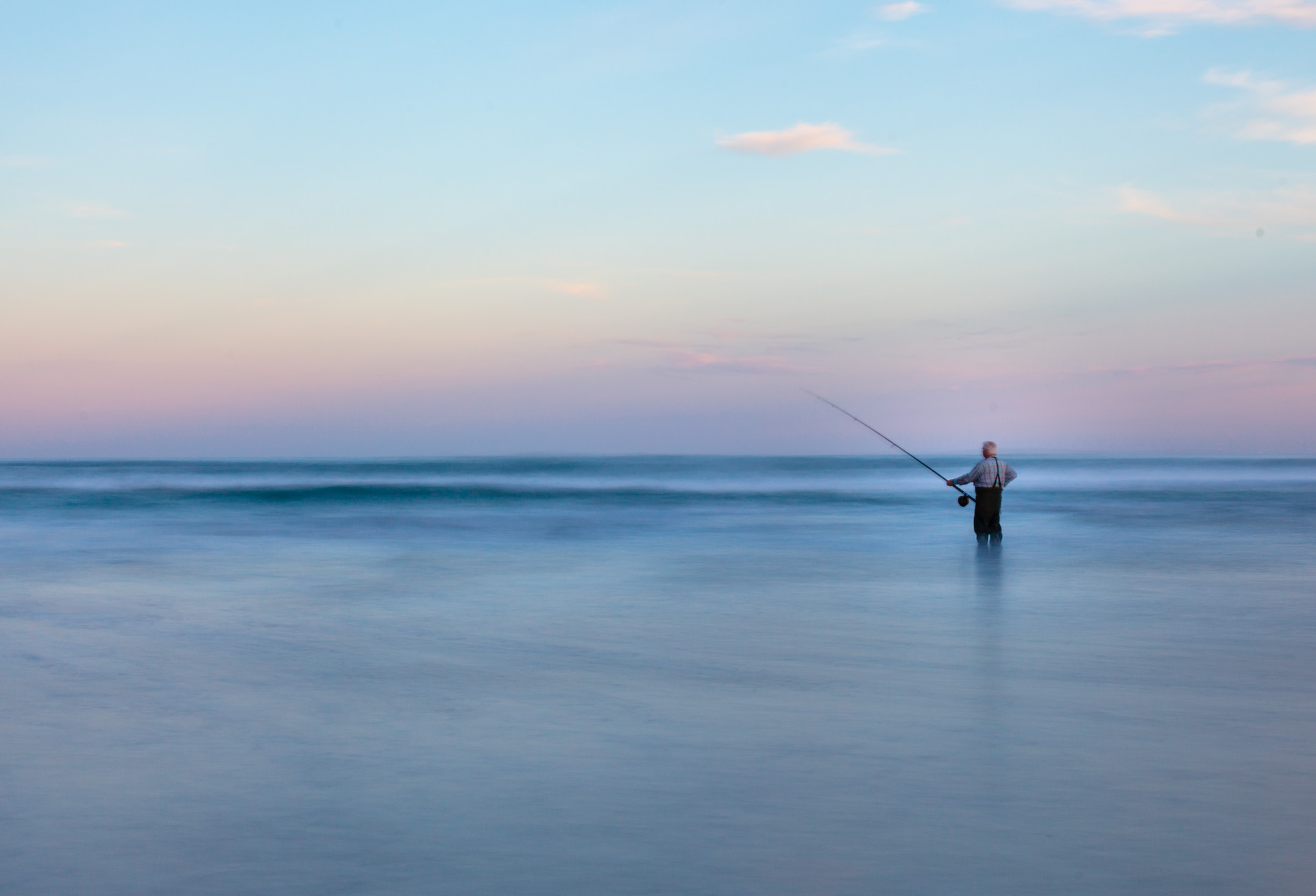 The North and South walls offer great break wall fishing for bream, tailor, blackfish and jewfish, with the occasional snapper after heavy seas and mackerel and tuna when the tropical current touches the shore.
The North Wall access is great, you can even take the bicycle path from town, while South Wall is reached by a ride across the Burns Point vehicle ferry. Parking is adequate at both spots except when the surf's up and the fish are on.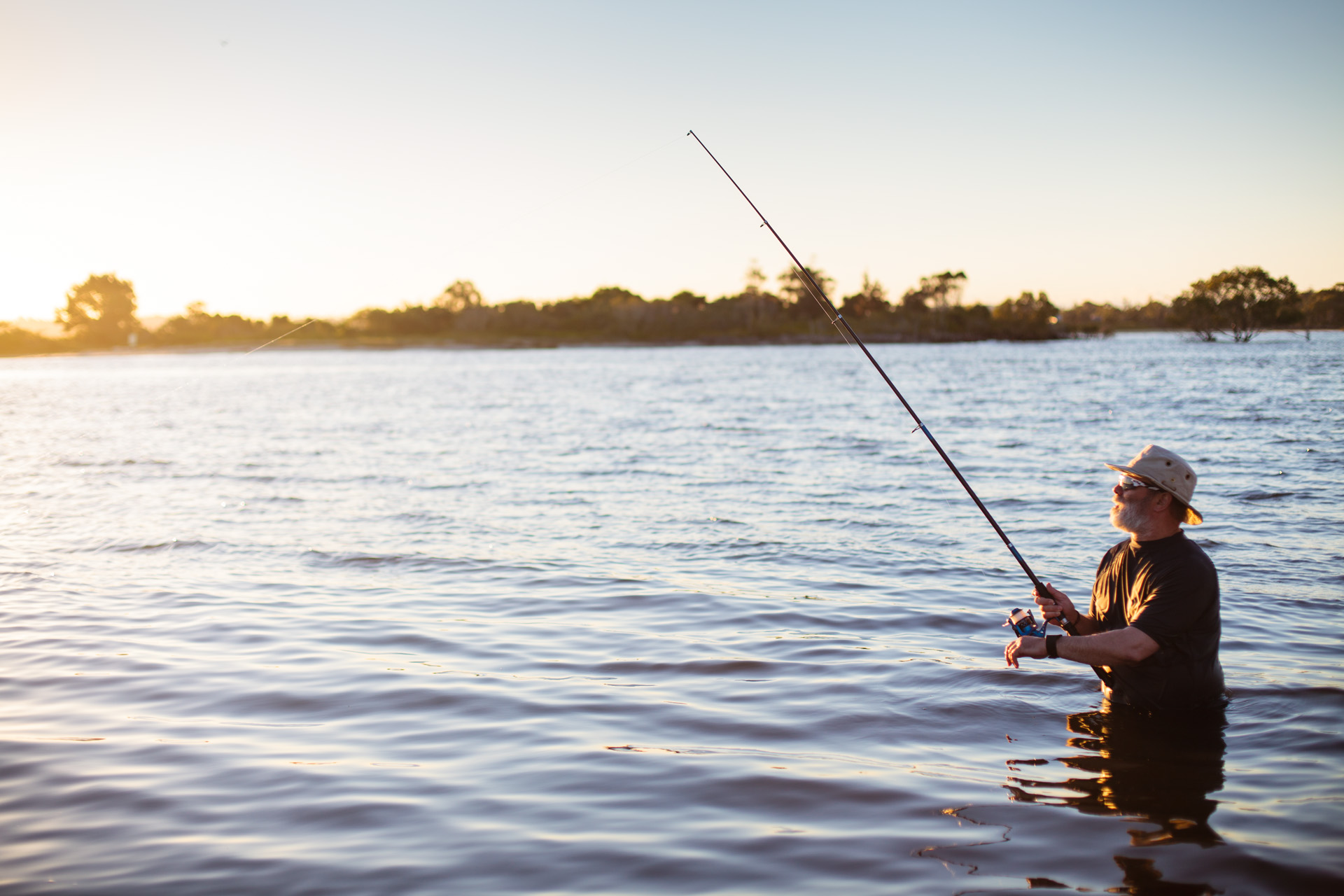 Heading further north towards Lennox Head, vehicles are permitted along Seven Mile Beach at Lennox Head, north to Broken Head. Access is just past the Sport and Recreation camp. You will require a permit to drive on this stretch of beach. Permits are available from the automatic kiosk that is located opposite the Lennox Head Surf Club approaching Camp Drewe Road.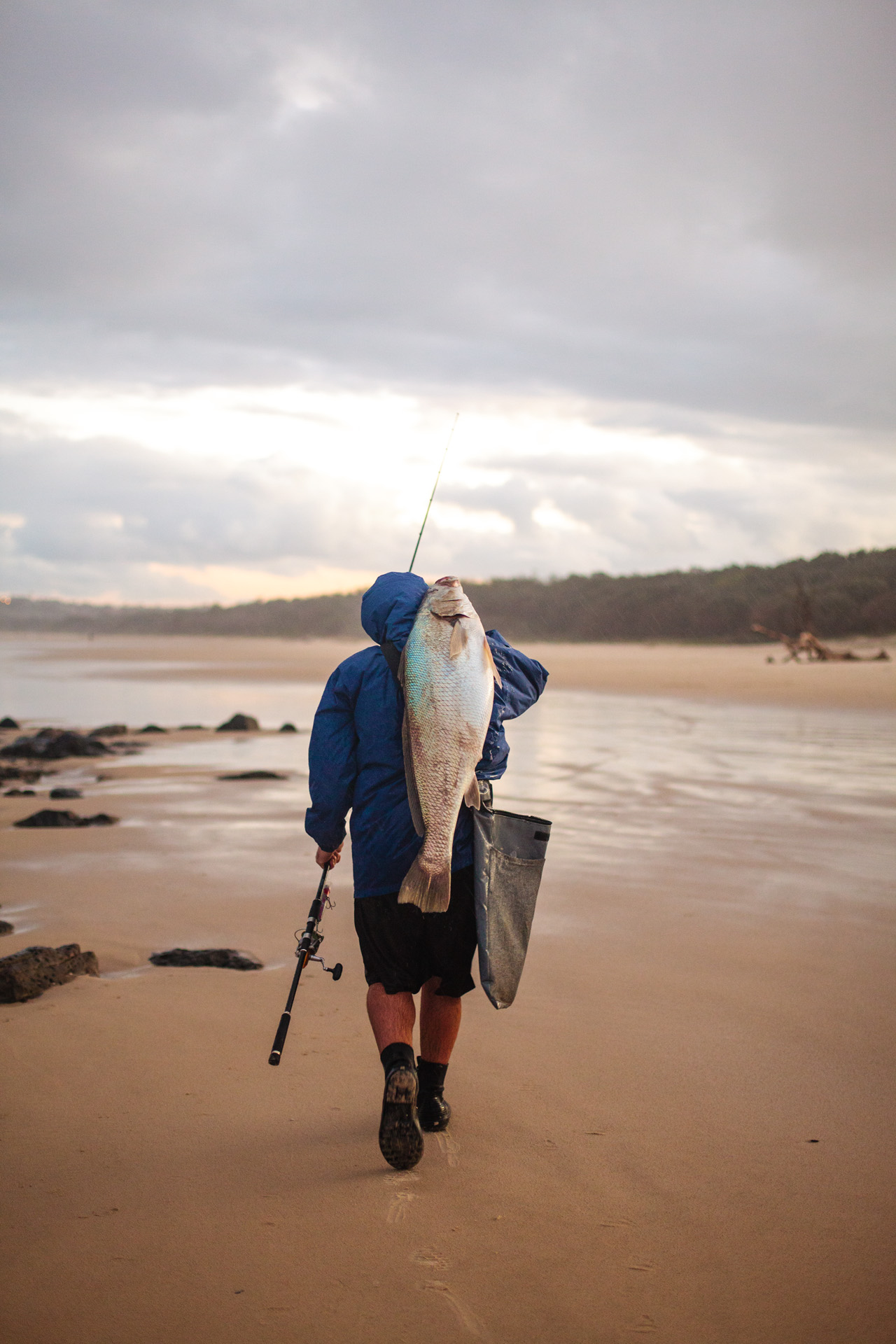 There are various boat ramps around Ballina:
Burns Point Ferry Road, West Ballina
Riverside Drive, West Ballina
Boatharbour Road, West Ballina—includes fish cleaning table & tap
River St & Emigrant Creek Lane, West Ballina—includes fishing cleaning table & tap
Brunswick Street, Ballina
Cawarra Street, Ballina—includes fish cleaning table
The Spit, Kingsford Smith Drive, Ballina—includes fishing cleaning tables & tap
Seven Mile Beach (southern end) – boat ramp south end vehicles permitted for launching and loading boats, no parking on the beach. Includes fish cleaning table
South Ballina Beach Village also have a fish cleaning table & tap, (for registered guests)
You can purchase a fishing license from:
Ballina Visitor Information Centre – 6 River Street Ballina
K-Mart – Kerr Street Ballina
Dolphin Bay, South Ballina Beach Resort
Ballina Bait & Tackle, West Ballina Shopping Centre