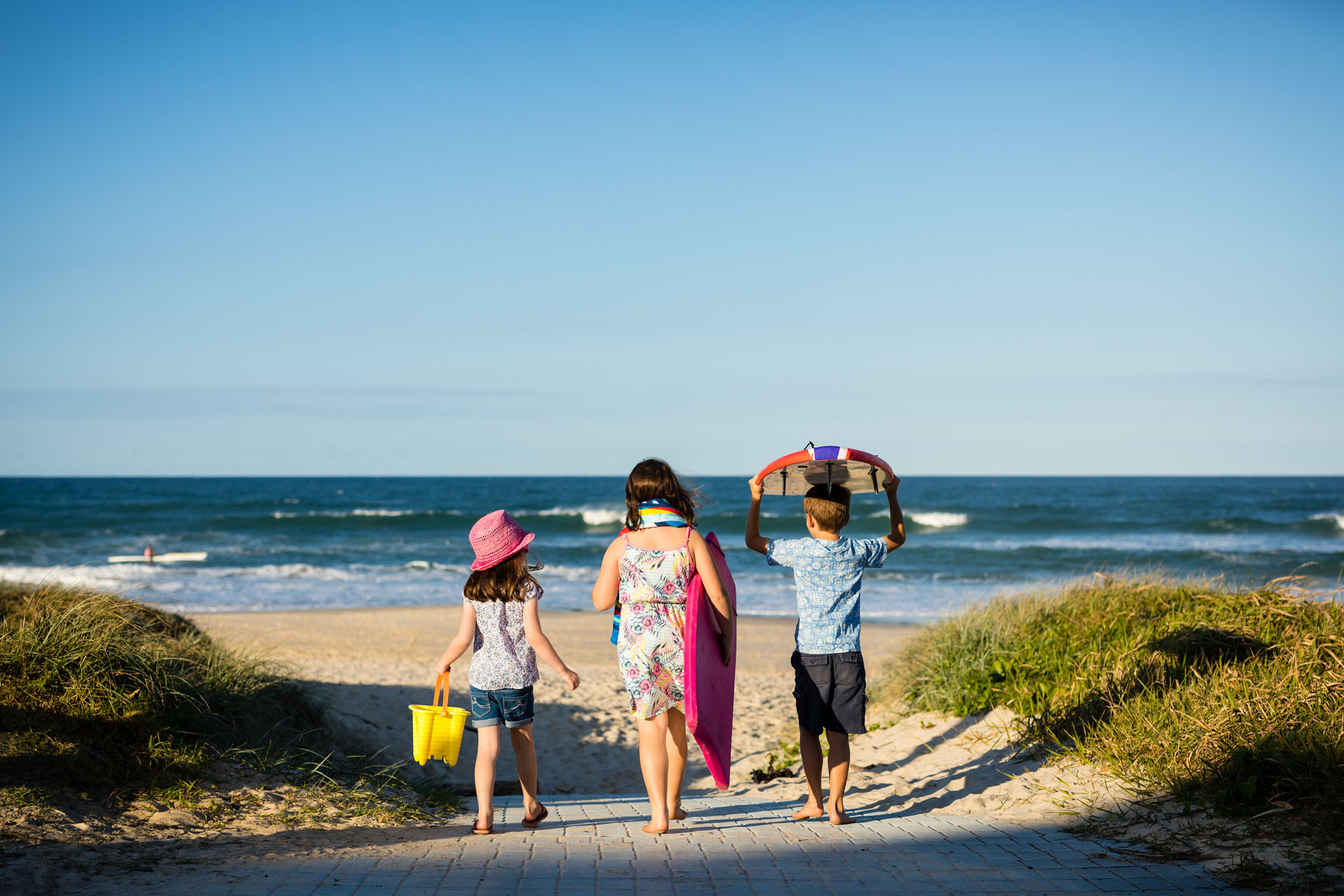 There are no shortage of beaches and places to get wet and cool off along this popular stretch of coast (over 32 kilometres to be exact!!), but if you have the kids in tow, you want somewhere easy, calm and relaxing and possibly with a bit of shade.
The Serpentine
The Serpentine along North Creek is perfect for younger kids, depending on tides you get beautiful lagoons forming. Crystal clear shallow water, shady trees and a shower to wash off all the sand – cause no one likes it in their car.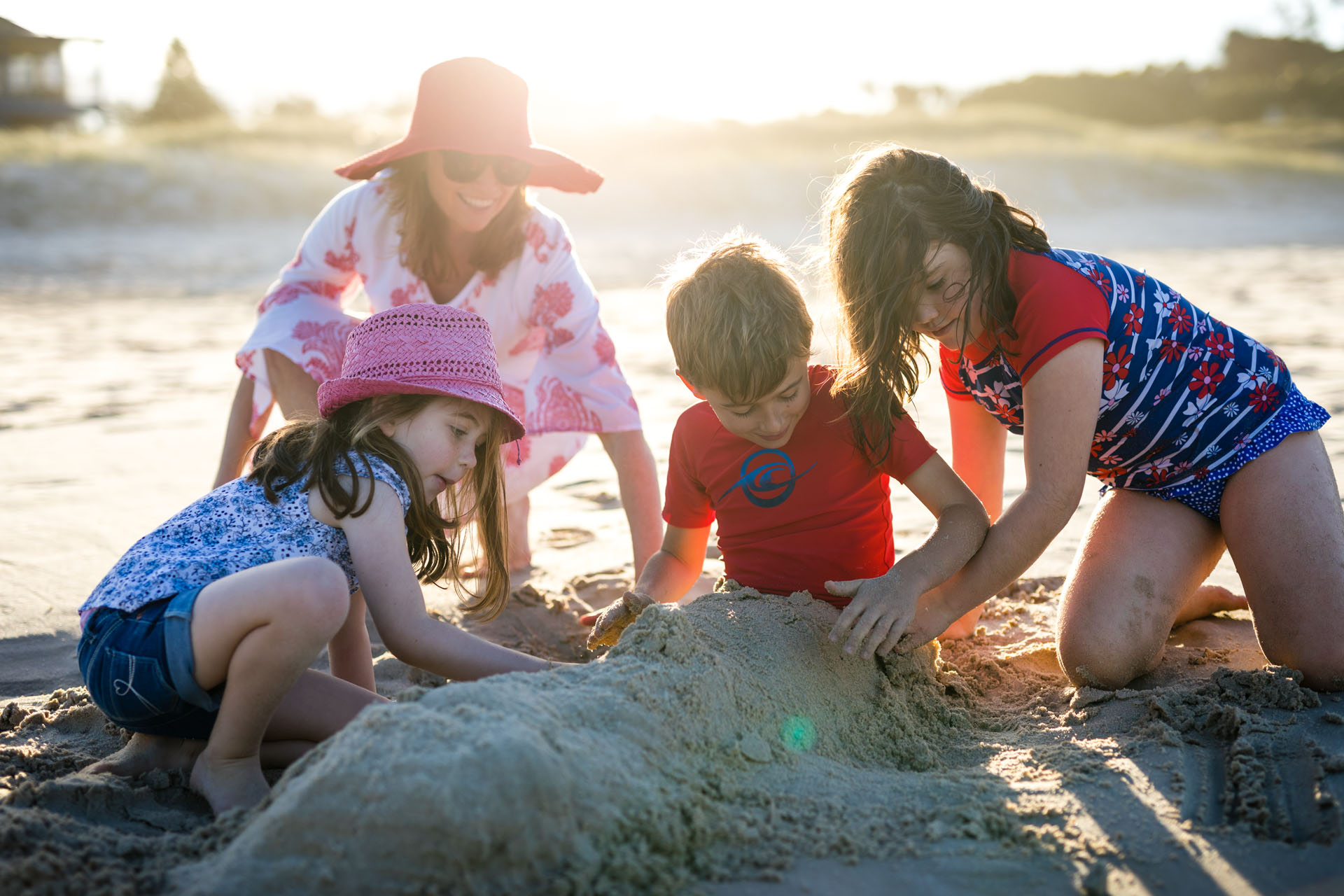 Brighton Street Beach
(near Shaws Bay Caravan Park) very family friendly, shady grass area, snorkeling, gentle rolling waves and a walk to the shops for fish and chips on beach, ice cream or a great coffee, fresh juice or smoothie. Toilets and showers here too.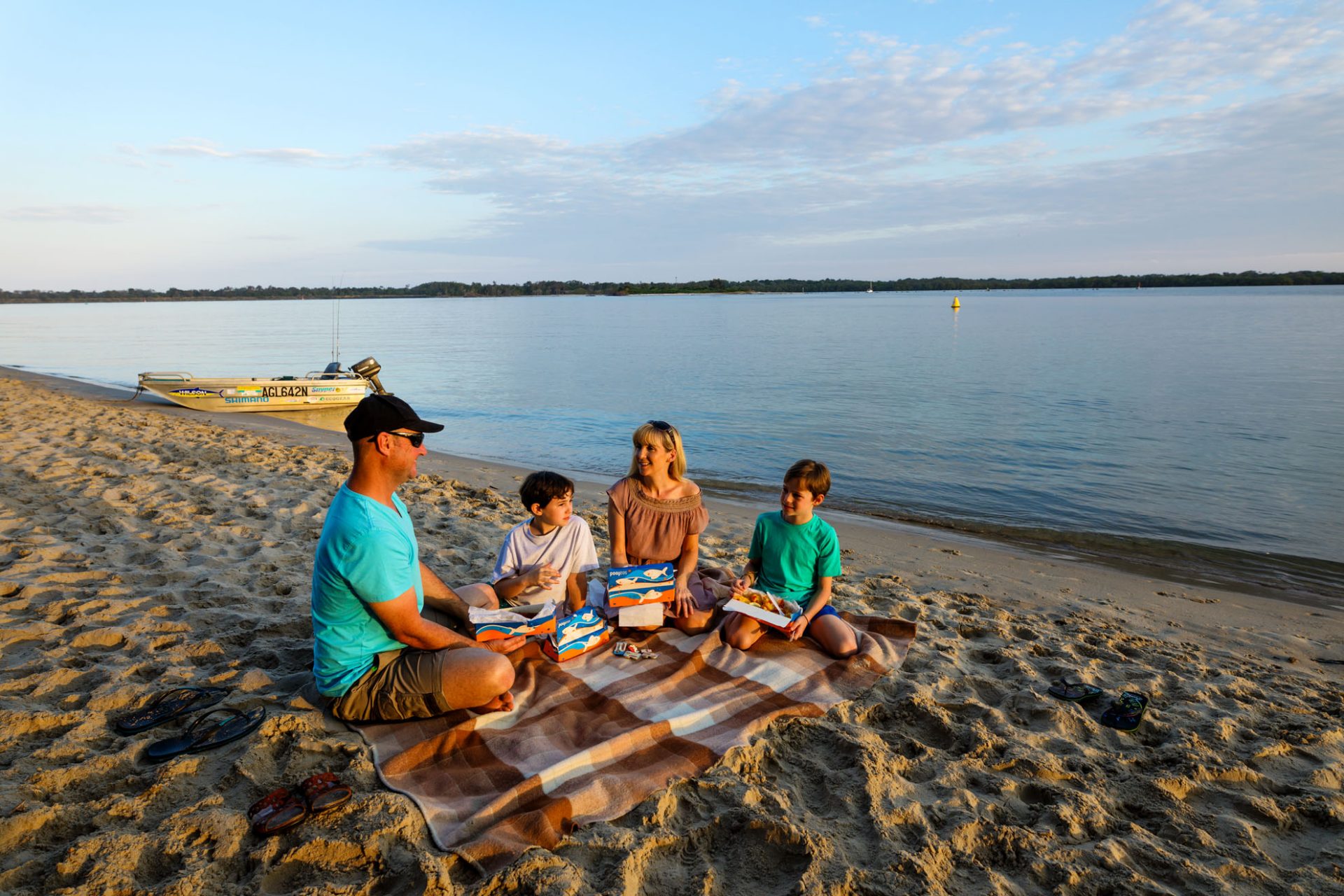 Shaws Bay
This tidal bay is fully enclosed by the rocks along North Wall which filter the water through at low and high tide. It has lots of access points for swimming try a spot along Compton Drive – enjoy the timber day beds here, in Pop Dennison Park with free BBQs, playground, toilets and showers or the white sandy beaches along Fenwick Drive. If you forget your bucket, spade and beach toys don't worry there is this cool borrow and return system. Such a novel idea and greatly appreciated by the families that splash around in these calm waters.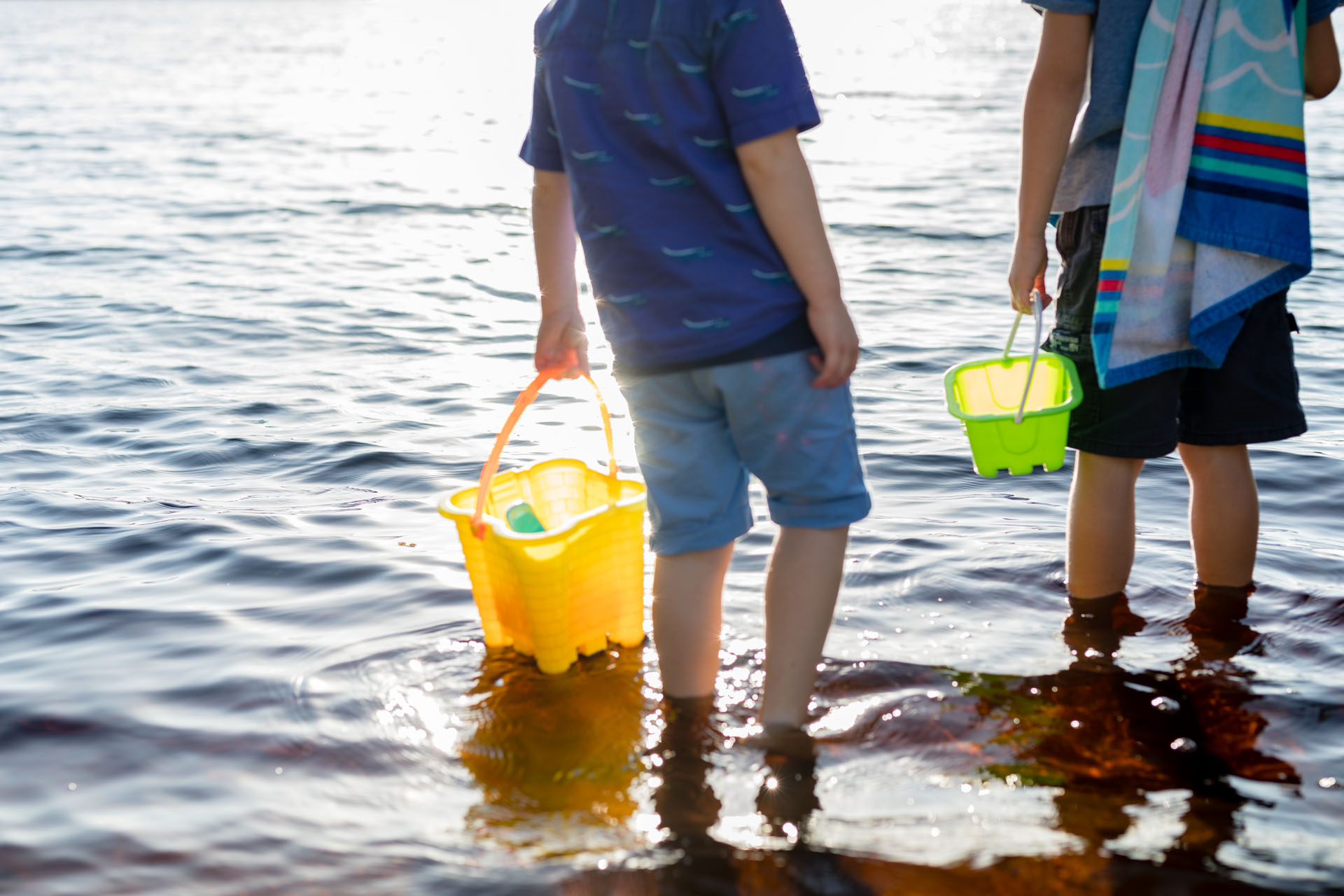 Shelly Rock pools
Yes it's a beach full of shells, if you go early in the morning you get the pick from the fresh selection washed up on its shores each day. For the kiddies there are numerous rock pools and a little man made rock pool that is perfect for the little tots. Drop into the Belle General Café along Shelly Beach Road for breaky or lunch or just the best smoothie you've ever had! Yum yum yum that's all I can say.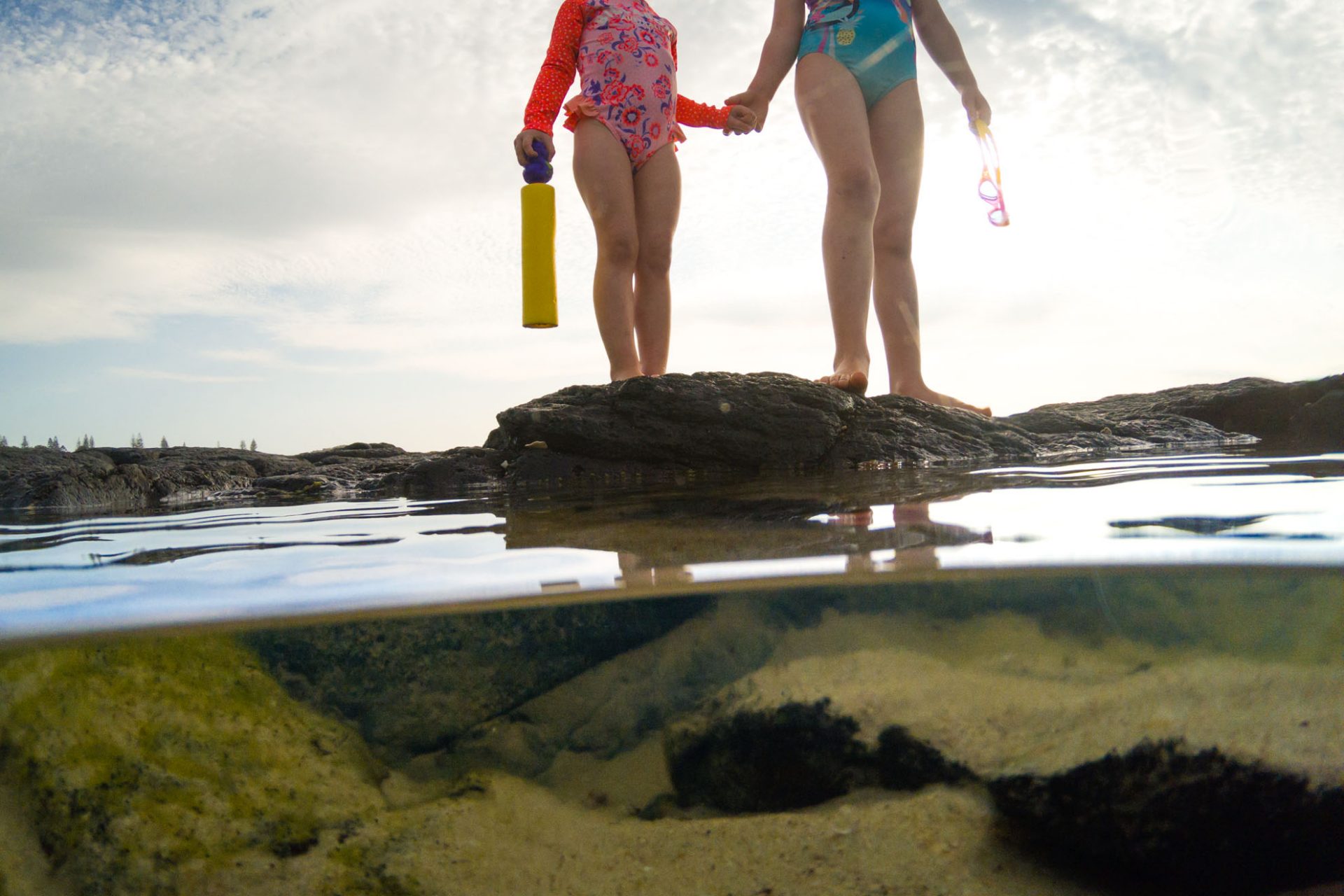 Boulder Beach
Boulders can be a bit of a battle for a car park if the surf is good, but this little beach along the coast between Ballina and Lennox Head is unique for it is littered with boulders (hence its name) pebble rocks instead of sand. The kids will have so much fun exploring and splashing around.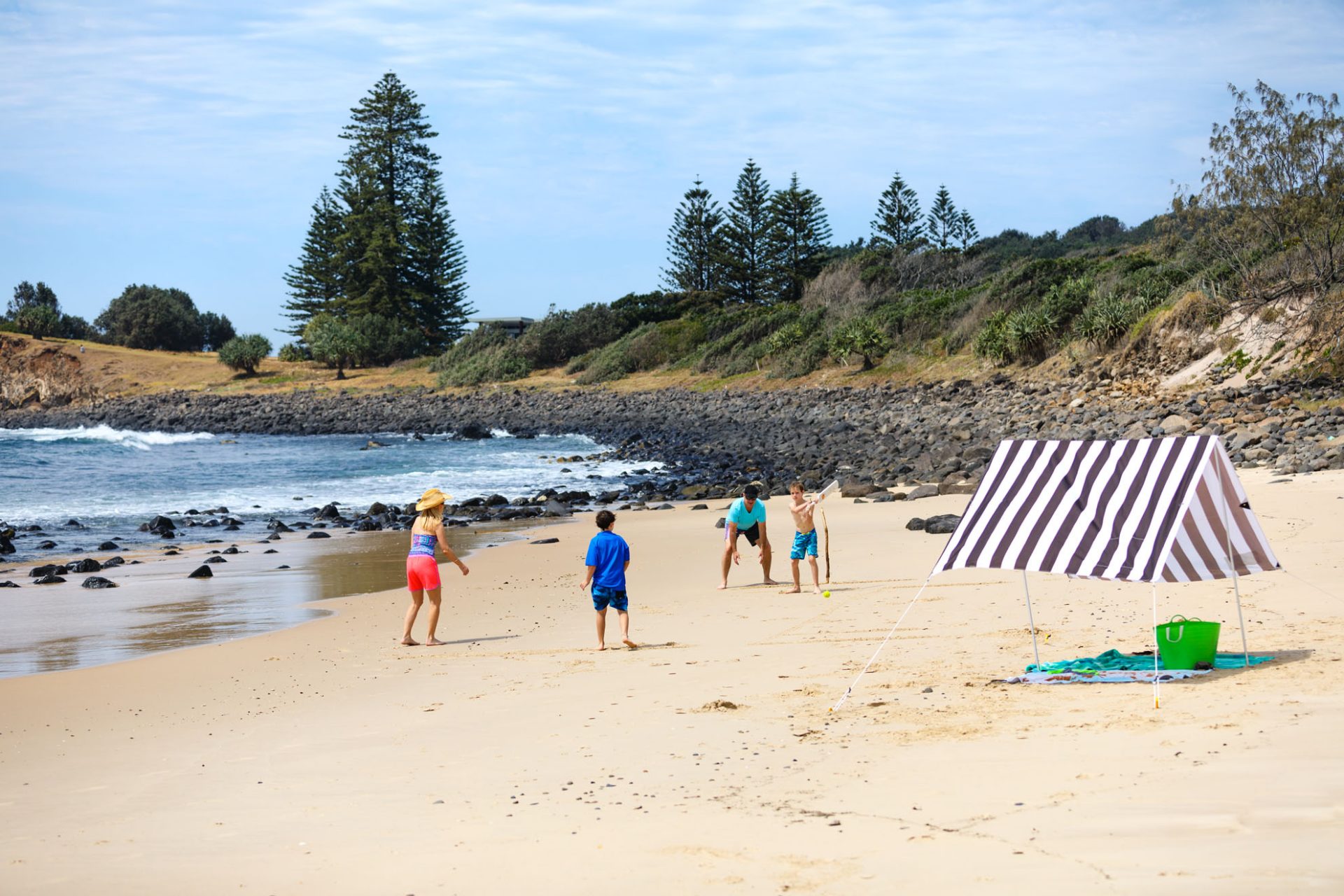 The Secret Beach
Well that's what my son calls it! Just a little further along on the way to Lennox but hey I might save this one for another time. Don't want to give away all the secrets or maybe go exploring and see what you can find!!
Boat Channel- Lennox Head
Protected by a natural reef at the southern end of Seven Mile Beach, the boat channel can be accessed off Rutherford Street in Lennox. You can park at the end near the little park with kids swing. This is a safe haven for the kids, great for snorkeling and perfectly protected from the waves at high tide. BYO sunshade though!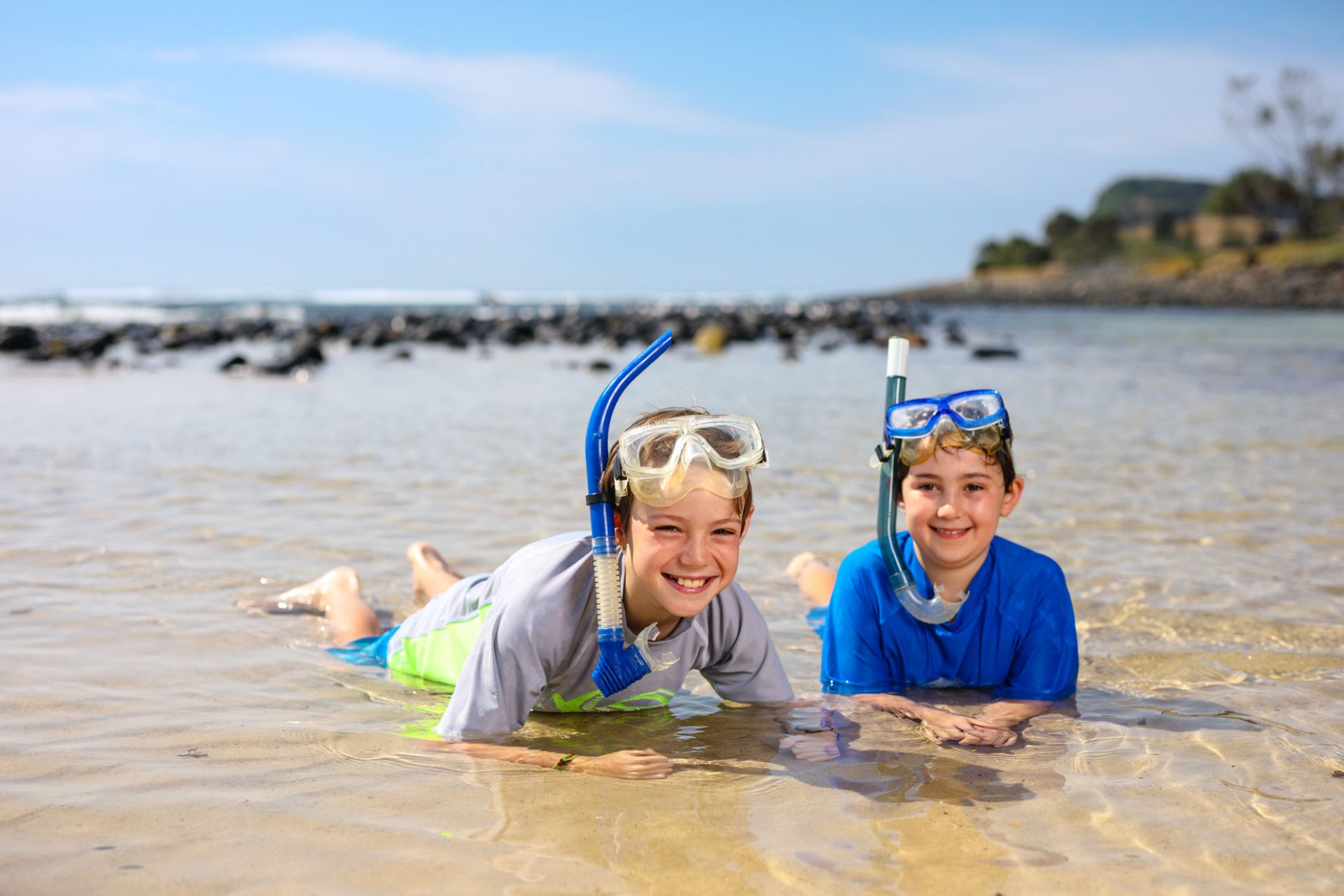 Lake Ainsworth
Ahhh a fresh water lake that has therapeutic benefits thanks to the tea tree tannins that stain its waters (no it's not filthy because of its colour!!). There are grassed areas to roll out your picnic blanket, little sandy beaches and plenty of shade that makes it a very comfortable outing with the kids on a hot day. If you are a bit of a chicken when it comes to getting in the water, then you'll love the water temp here, much warmer than the surf.
It is a very popular spot with the locals in summer so get there early for a prime spot. You'll find locals making a whole day of it, staying for dinner in daylight savings. Free BBQs or pick up some takeaway from the many choices on offer down the road in the village. The holiday park right beside the lake is a top spot to stay if you are contemplating a visit. It's just across the road from Seven Mile Beach too so you have the best of both worlds.