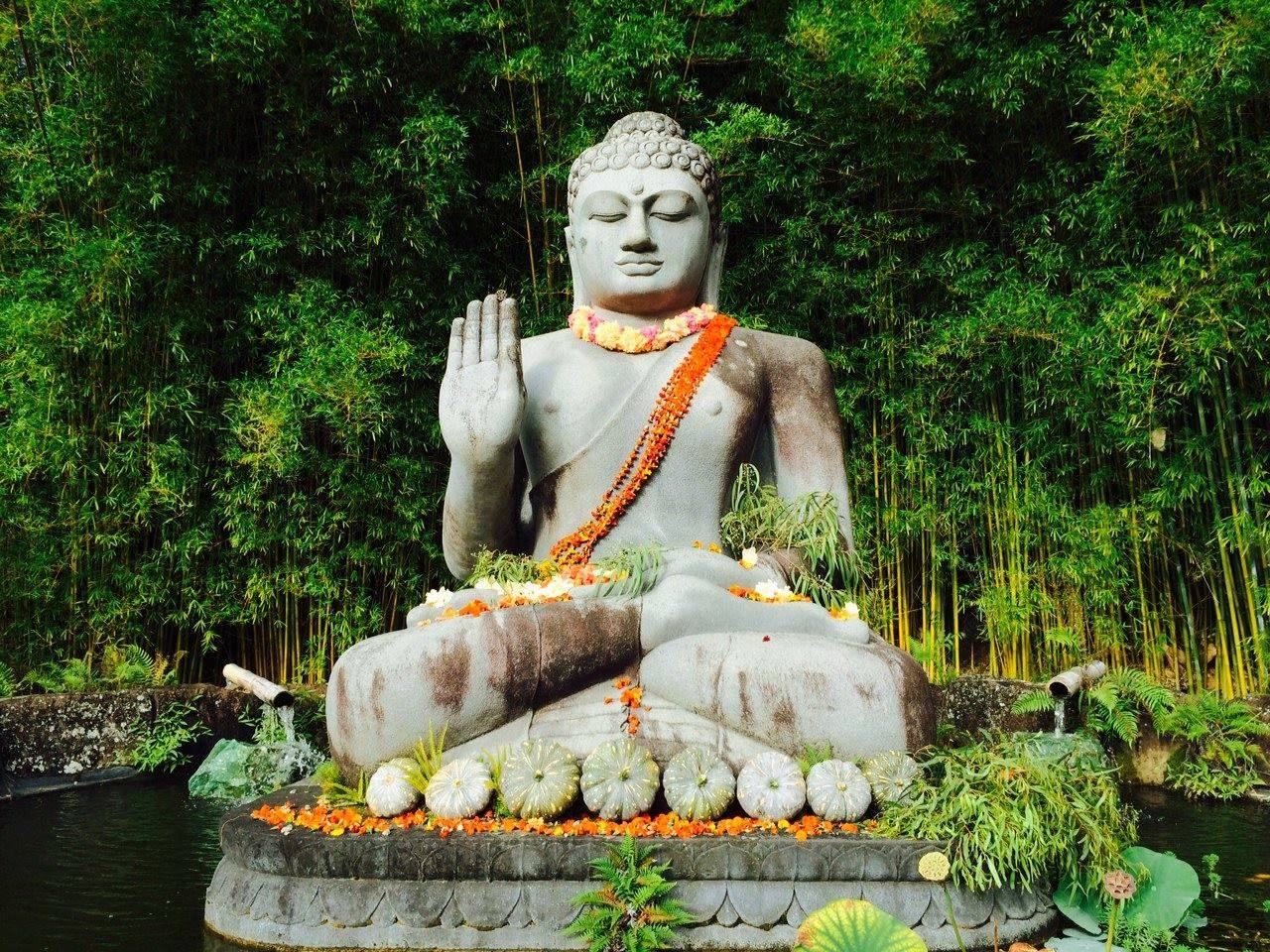 You will find the Crystal Castle in the Byron Hinterland, about a 30 minute drive from Byron Bay along the beautiful Coolamon Scenic Drive. Just follow the signs to the castle that can be found just along Monet Drive.
Discover a deeper spiritual connection
As soon as you arrive you feel like you enter a world like no other, a magical and spiritual world. There is an entry fee and locals do receive a discount, but you could easily spend a day here exploring the beautiful gardens, enjoying a coffee with the most incredible view, participating in the workshops that are included in with your entry, and just taking time out to enjoy the tranquility that surrounds you.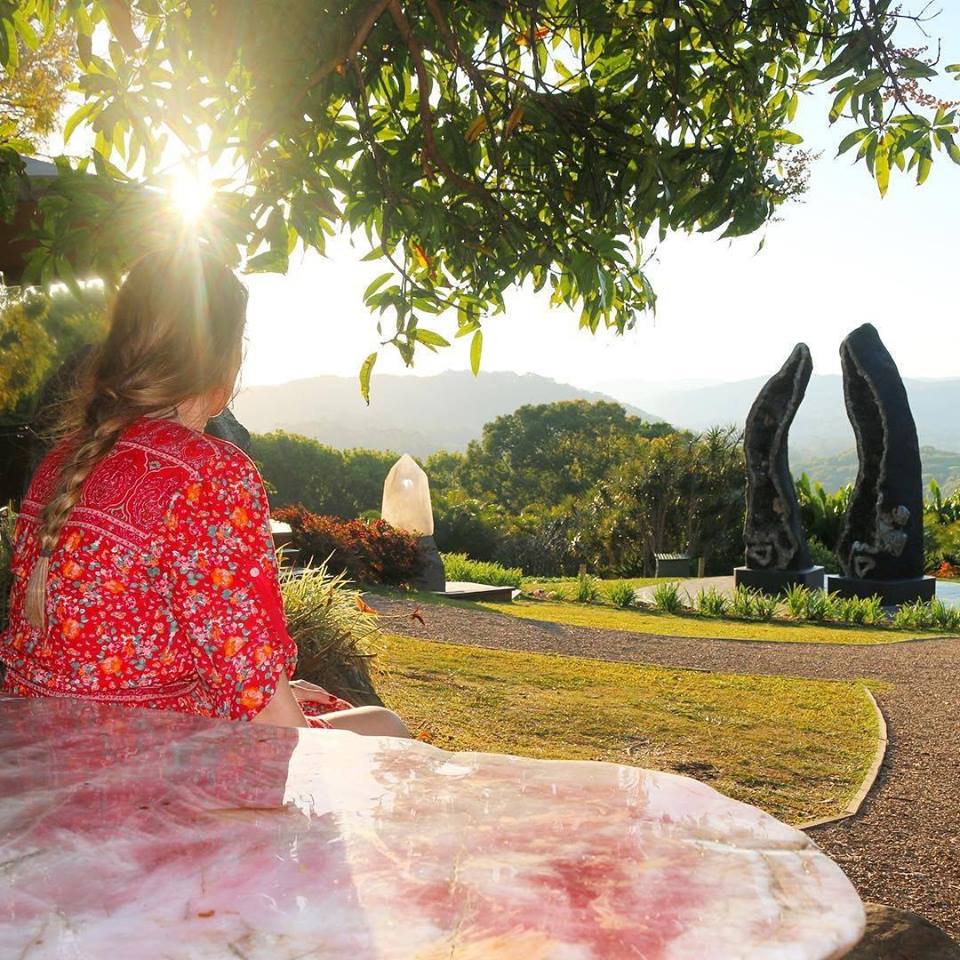 INDULGE YOUR MIND, BODY, SOUL & STOMACH
Feel the energy of the crystals, home to the biggest and most beautiful crystals in the world. Walk amongst gods through stunning botanical gardens and rainforest. Touch the World Peace Stupa blessed by the Gyuto Monks of Tibet.
Be enriched by daily guided experiences including the Crystal Workshop, Music of the Plants and Guided Garden Walk, as well as the signature Crystal Castle Peace Experience and a nurturing sound healing meditation which is run every afternoon. These experiences are included in your entry, so get the full experience from your visit to the Castle and participate in them, it is something different that we really enjoyed (especially my seven year old daughter).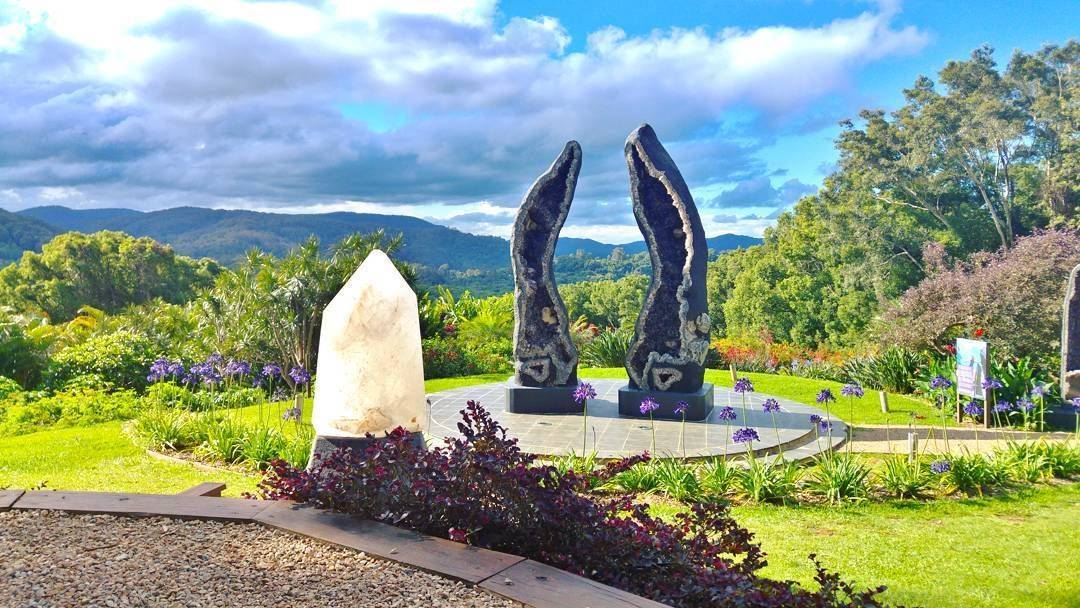 EXPLORE LUSH GARDENS & RAINFOREST
Botanical Shambhala Gardens and rainforest spread across 5 hectares with amazing flora and fauna. Enjoy guided walks, sculptures, deities, contemplation spaces, a sacred labyrinth and the largest stone blessing Buddha in Australia.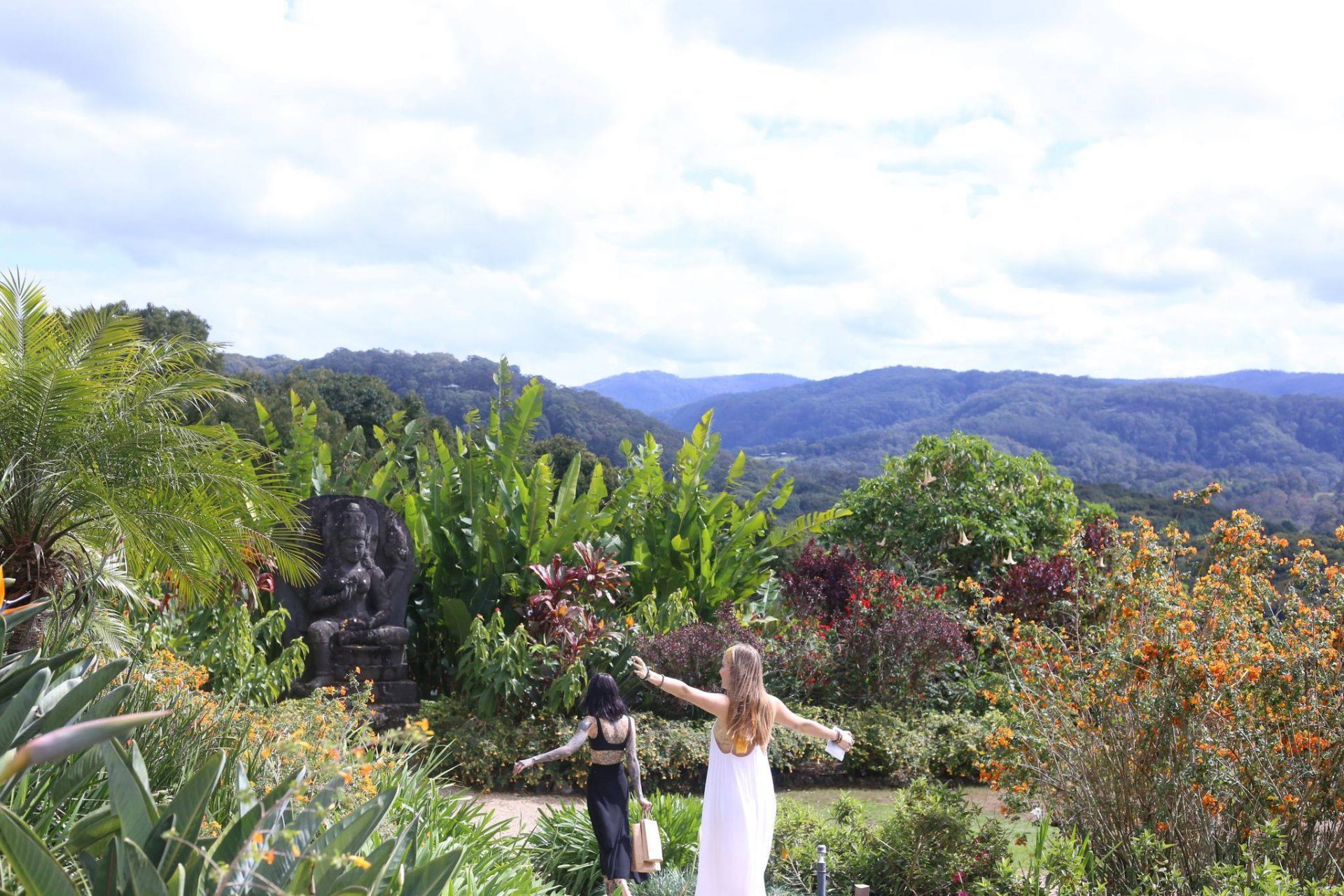 IGNITE YOUR LOVE OF CRYSTALS
Crystals were first used as spiritual healing tools by the Ancient Egyptians. They wore quartz necklaces around their necks for good luck and carved amulets from aquamarine to repel evil. Here you will find an extensive collection of crystals from all over the world and a knowledgeable team to guide you on their unique properties. There are beautiful pieces in all shapes and sizes and the most exquisite range of jewellery.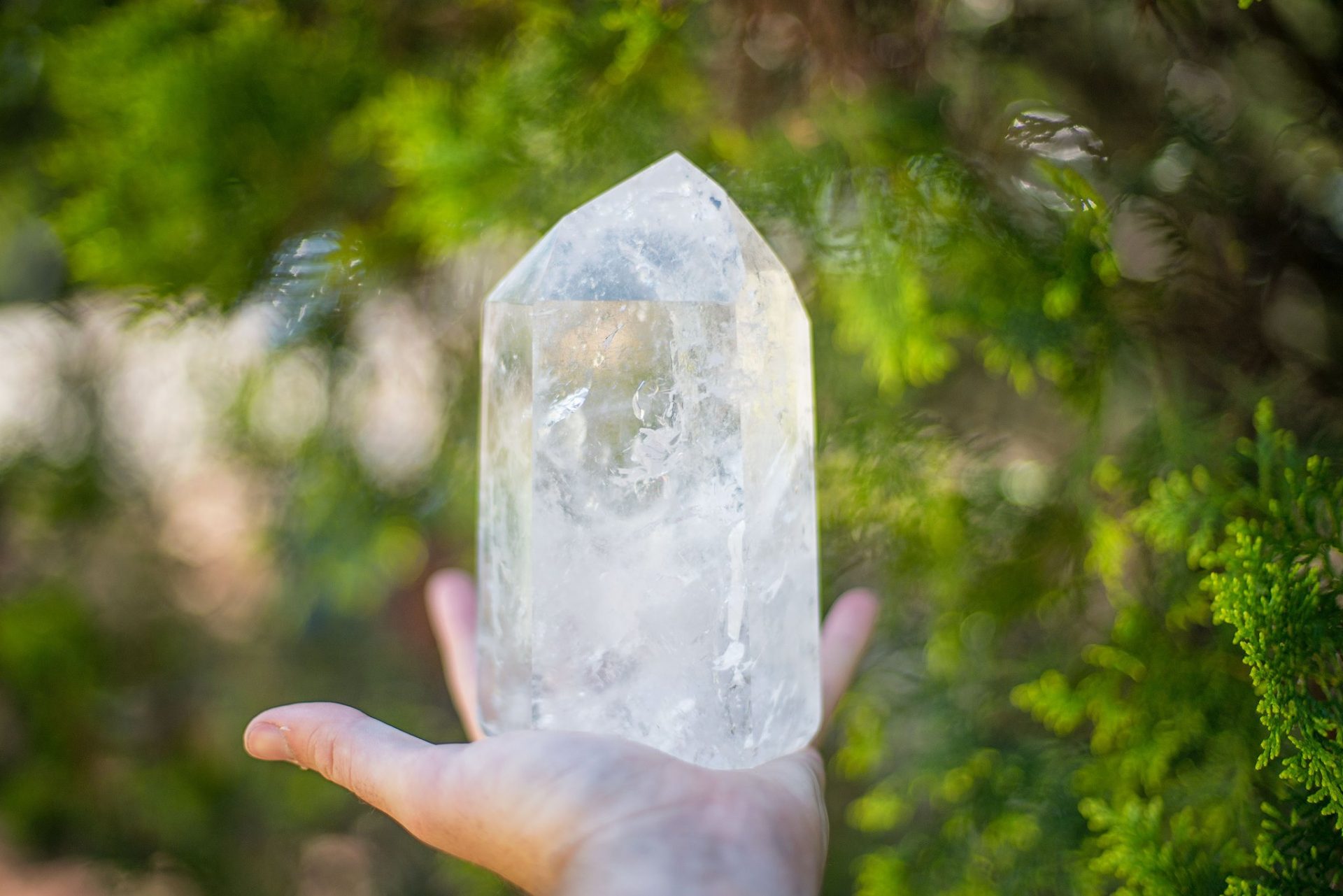 THE GREAT BELL CHANT
On the hour daily at the World Peace Stupa, participate in a seven minute World Peace meditation. It's an opportunity to take in the experience of the stupa while listening to the Great Bell Chant (The end of suffering). You may like to walk clockwise around the stupa, spinning the prayer wheels as you go, holding in your heart your intention for peace.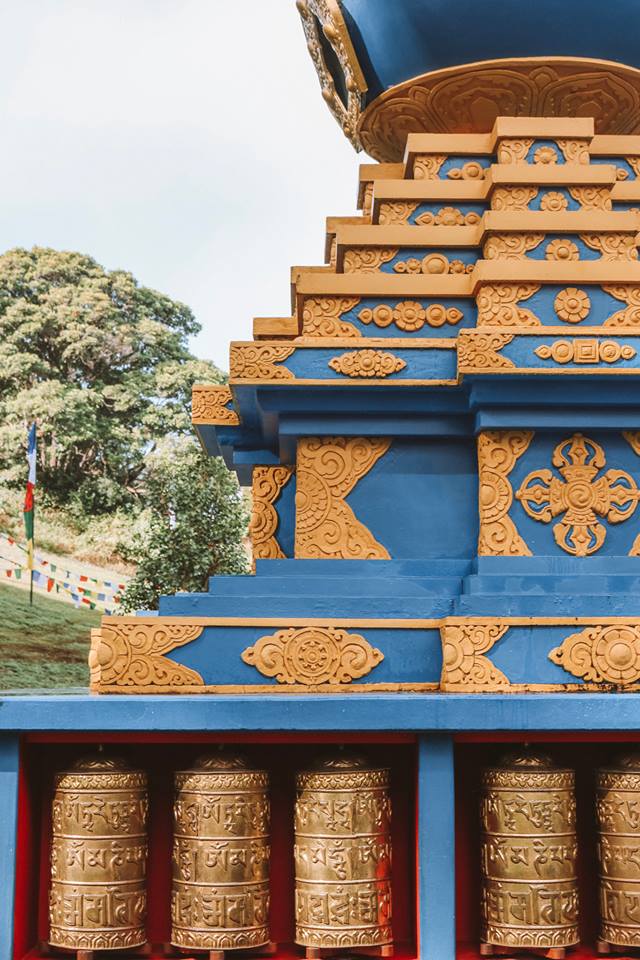 CREATIVE VEGO WITH A VIEW
The Lotus Café offers breathtaking views of the Byron hinterland and Shambhala Gardens. The café serves local, organic coffee and teas and vegetarian meals, with fresh ingredients produced in their own organic food garden (you can take a stroll through it). The coffee and smoothies are really good, so is the daily soup with crusty bread. The food is fresh, creative and always yummy. There is a kiddies playground right near the cafe too, so if you do go with the kids, there is plenty for them to enjoy as well (but I can't guarantee your experience will be as peaceful!!).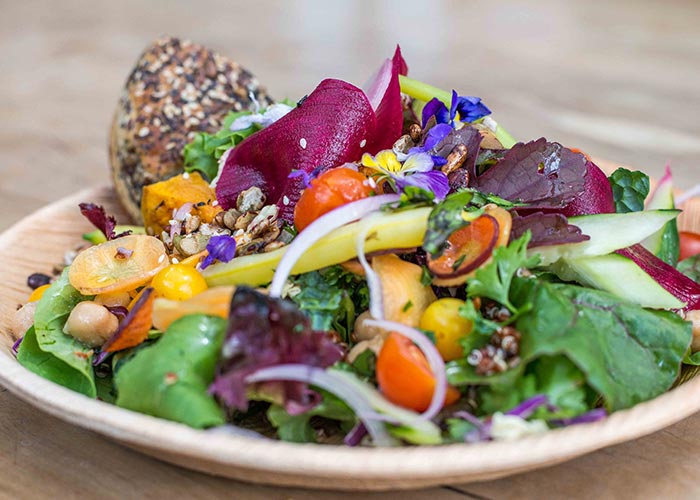 SIT INSIDE AN ENCHANTED AMETHYST CAVE
This magical amethyst crystal cave was created around 120 million years ago when a giant bubble formed inside a molten lava flow. It is a rare Uruguayan Amethyst Dragon Egg and weighs 20,000 kilograms (that's about seven cars). It is open for everyone who visits to sit inside and enjoy. Why not harness its positive energy and do your own meditation inside! Where else could you experience such beauty and magic.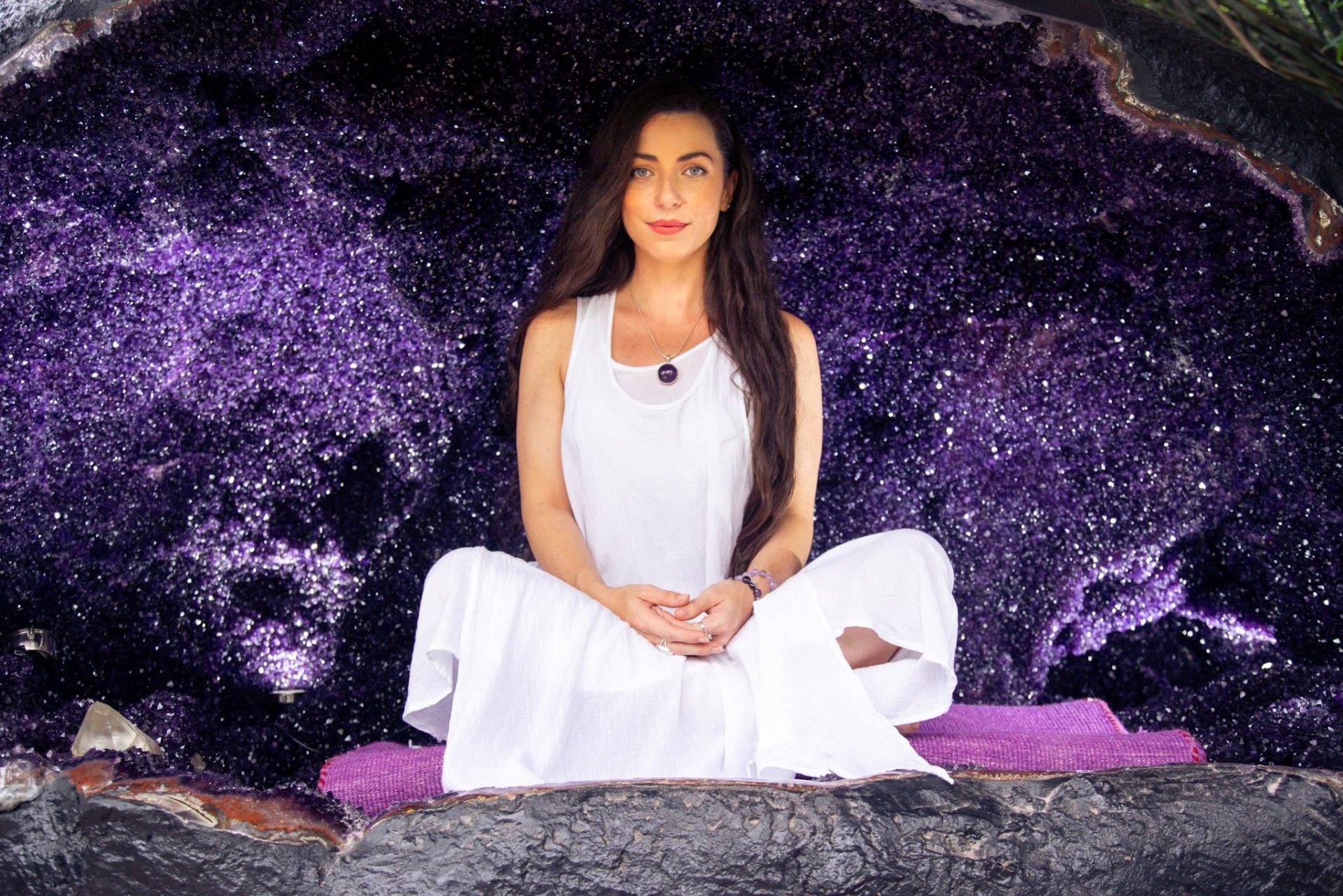 FIND TIME FOR YOURSELF
Just be yourself, find yourself and lose yourself. Walk in the tranquil gardens and lie down on a beautiful sodalite pillar – close your eyes. Give blessings of love at the rose quartz spinning heart of the Crystal Castle. Walk the wonderful Bamboo Walk…Sit back, close your eyes & listen to the wind dance through the bamboo. You really need to slow down and switch off to get the most out of your time at the Castle.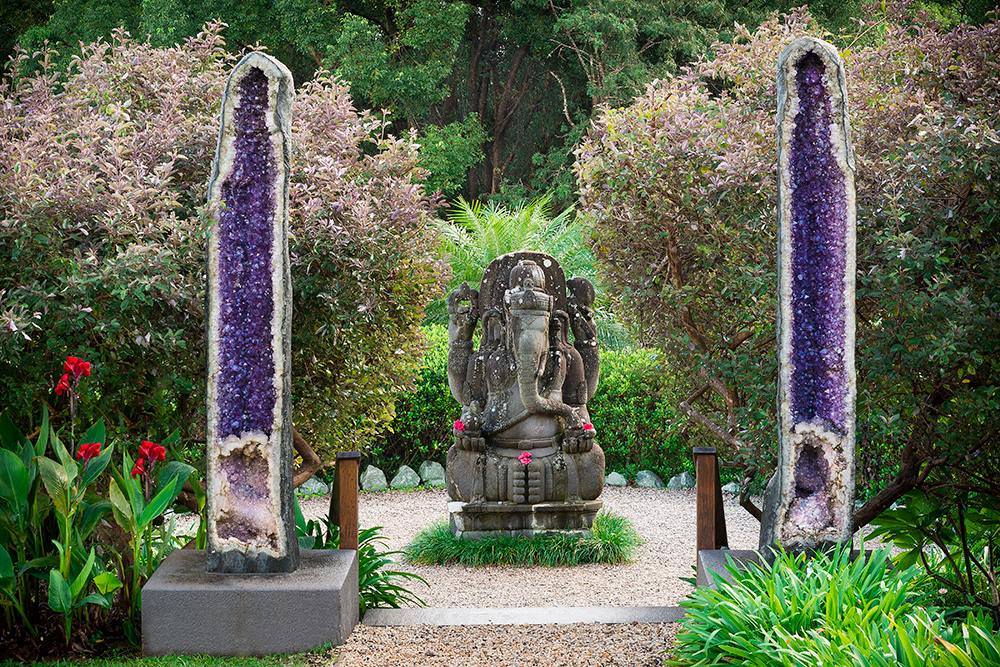 CRYSTAL CASTLE BLESSING BUDDHA
The blessing buddha is said to bring peace to the hearts of the broken, restoring hope and love. He hears the secret whispers of your heart, your prayers and wishes, and blesses all that stand before him. I wonder what you will wish for?
Crystal Castle & Shambhala Gardens |81 Monet Drive Mullumbimby | crystalcastle.com.au