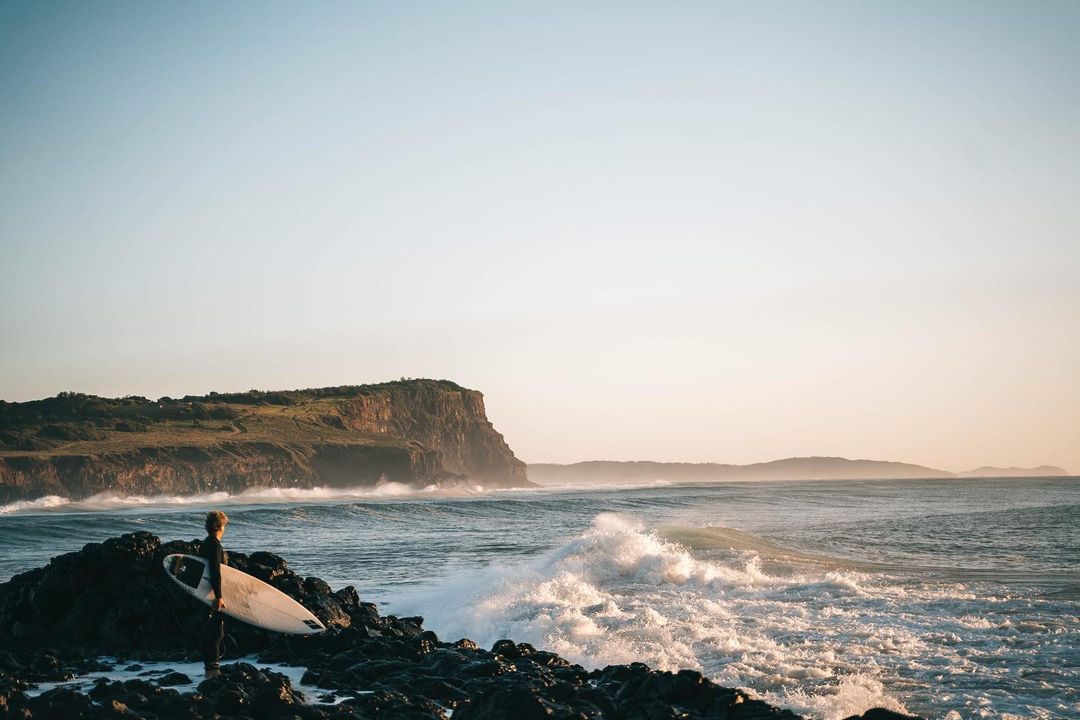 image: Ryan Wells Instagram @r_welz
The events of the past year have put a major spanner in the works for many of our travel plans and now more than ever we are taking the opportunity to explore areas a little closer to home. A few days away is the perfect way to hit the refresh button and breakaway from the daily routine. Situated on the North Coast of NSW, Ballina is the perfect location to recharge your batteries and experience the bliss of a mini-vacation.
Where to Stay:
I don't know about you, but nothing truly says unwind more than waterfront views. Reflections Holiday Park at Shaws Bay offers amazing facilities within walking distance to both the beach and river. Whether you're and avid camper or prefer a little more comfort, this great park has something to suit your taste and budget! The park is suitable for couples, families and groups, not to mention it is pet friendly so you don't need to leave anyone at home.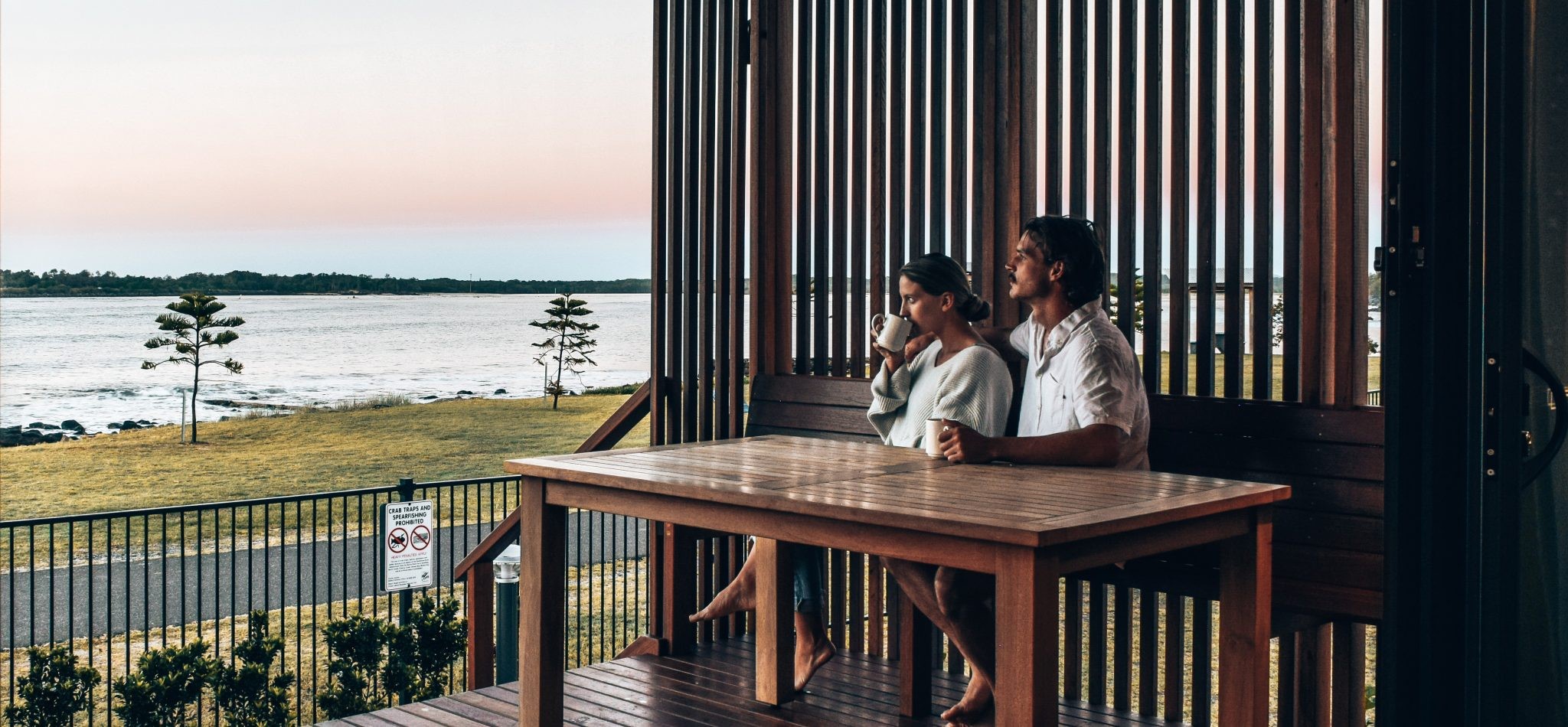 What to do:
The Ballina Coast and Hinterland has no shortage of things to see and do, in fact the only downside of a short visit is working out how to fit it all in. From nature lovers, thrill seekers, beach enthusiasts, avid shoppers, coffee connoisseurs and foodies you are sure to find something exciting. Here's a few ideas to get you started.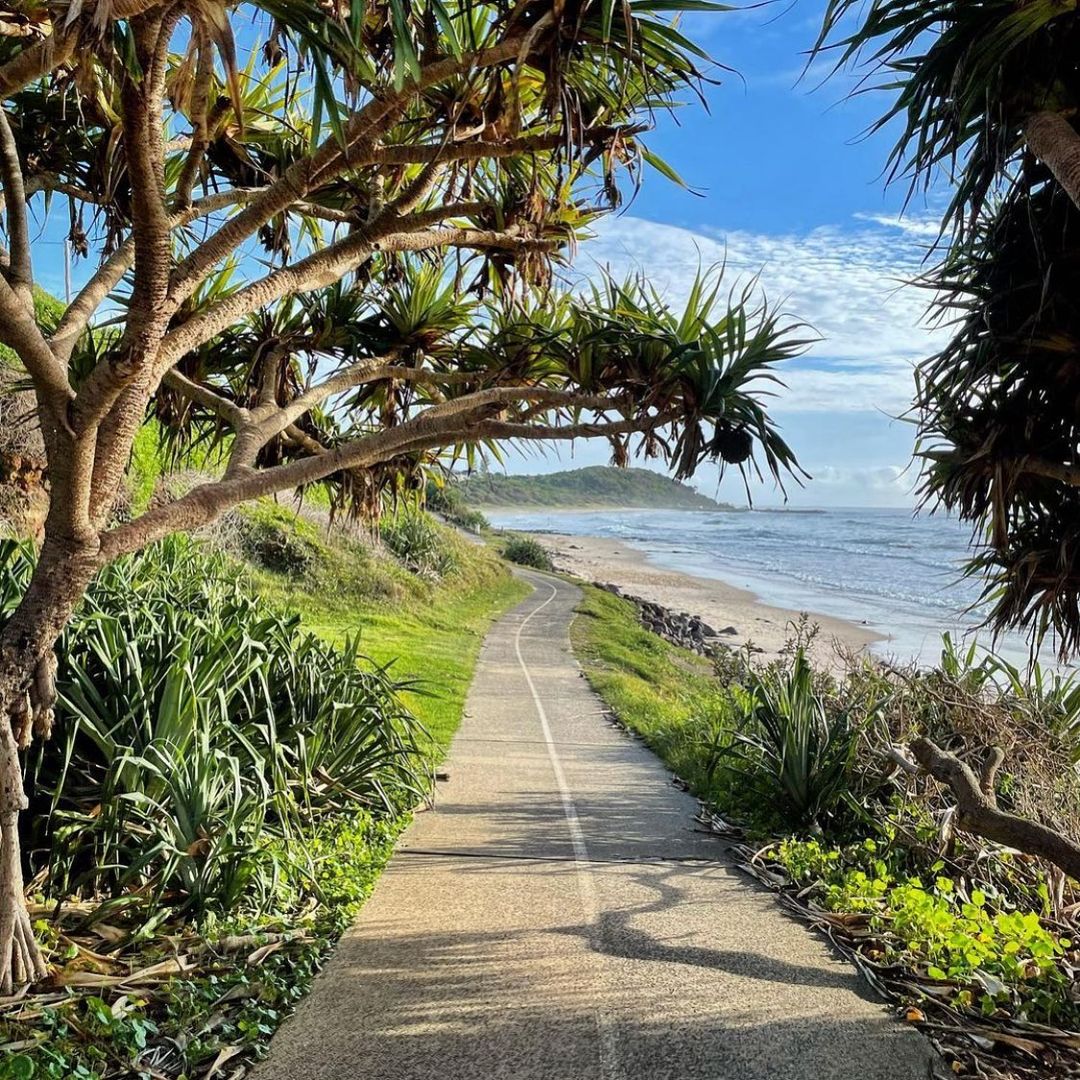 Photo: Instagram @julesober
Take a walk… or cruise the coast on a bike
Getting out and about on foot is one of the best ways to see and experience a new place. Ballina is home to a number of amazing walks including the Coastal Recreation Path which hugs the coast all the way to Lennox Head showcasing East Ballina's stunning beaches and coastline. The walk also encompasses the Aboriginal Cultural Ways walk which gives visitors the opportunity to learn about the cultural heritage of the area. You can finish the walk at the beautiful Pat Morton lookout, a perfect spot for whale and dolphin watching or walk down into Lennox Head township and refuel for the walk back. If walking isn't your thing jump on a bike and cruise the coast in style. Bike hire is available in town if you don't have your own.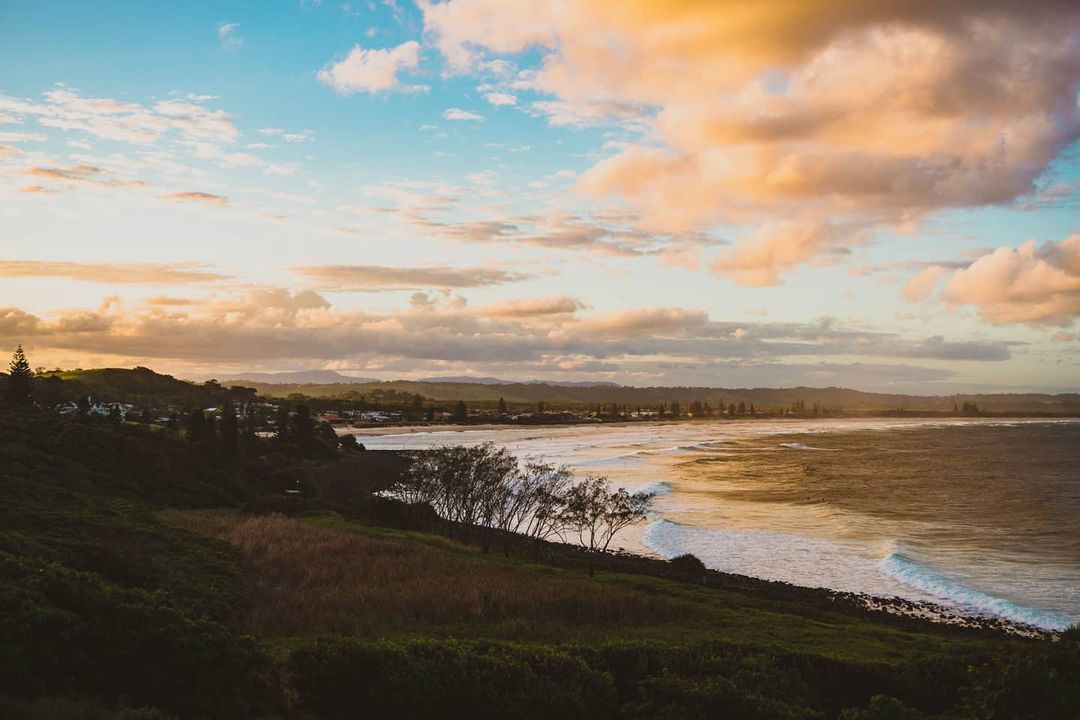 photo: Instagram @lachlan.milller
Escape into the Hinterland
Don't let Ballina's coastal location fool you, there is much more to this location than meets the eye and no visit to the region is complete without experiencing the magic of the Hinterland. It only takes a twenty minute drive to arrive in Alstonville, a quaint hinterland town with plenty to discover. Spend some time exploring the historical town and take a drive out to Summerland Farm. This working avocado and macadamia farm is a must see for anyone in area. Get up close and personal with adorable farm animals, enjoy a picnic amongst the orchard, take a farm tour or enjoy the local and seasonal menus at the onsite restaurant and café. Continue your hinterland adventure by taking the scenic fifteen minute drive to Killen Falls and be amazed by natural beauty and power of the falls.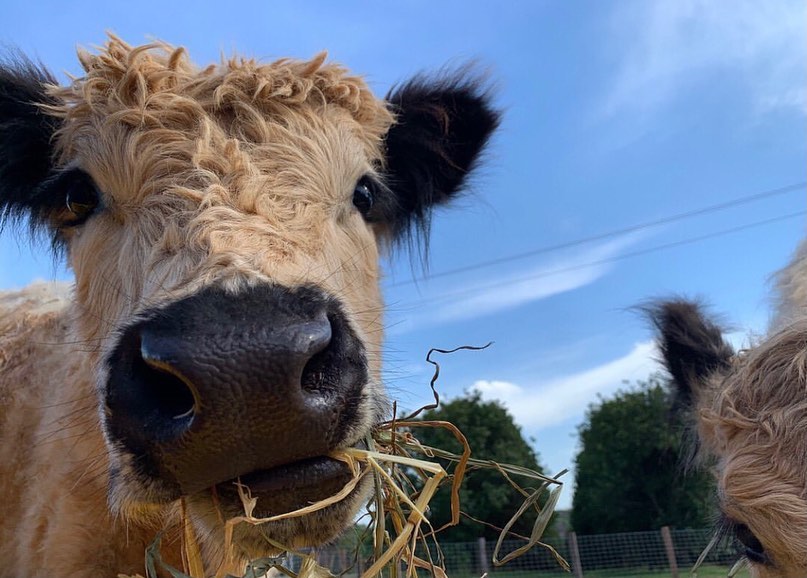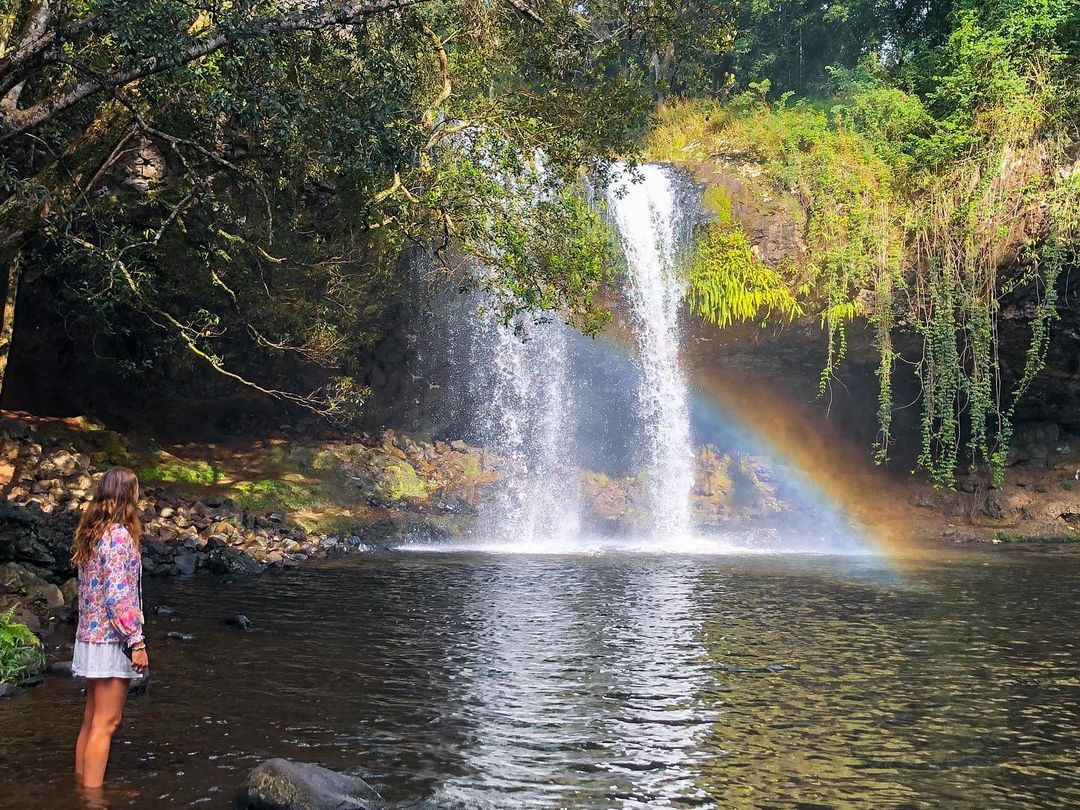 Photo: Instagram @summerlandfarm Photo: Instagram @tranquiltravels
Be amazed by the local food and produce
From farmers markets, to coffee plantations, historic bakeries and eclectic roadside stalls; the Ballina region has no shortage of local food and produce. For fresh local seafood Ballina Fishermen's Co-op, Northern Rivers Seafood and Richmond Oysters are the best in the business. If you are after a truly unique food experience take the drive out to the beautiful Newrybar and visit Harvest. Harvest is a food community like no other that encompasses a historic bakery, artisan deli and restaurant. If you are a coffee lover you simply must visit Zentveld's coffee plantation and enjoy a cup of locally grown, sustainable coffee at the Roastery Door. The region is also home to a number of Farmers Markets and roadside stalls so no matter what day you visit you will be able to experience fresh and local produce.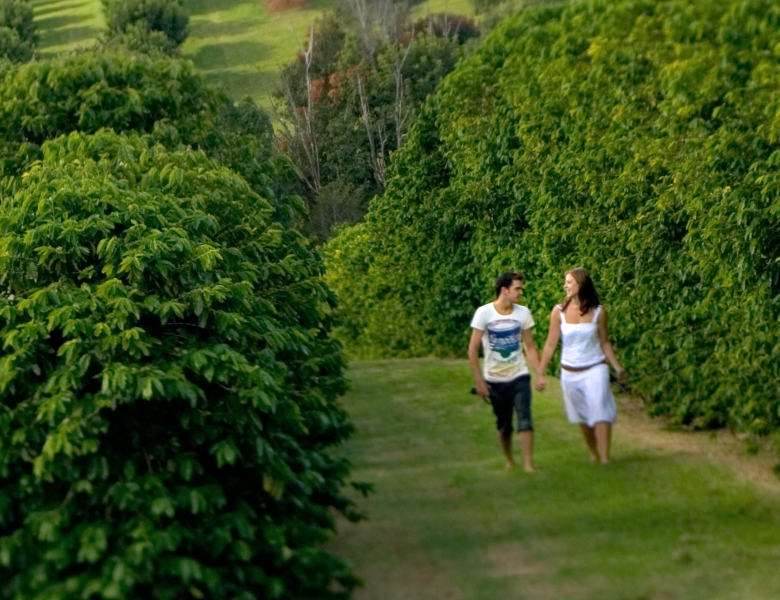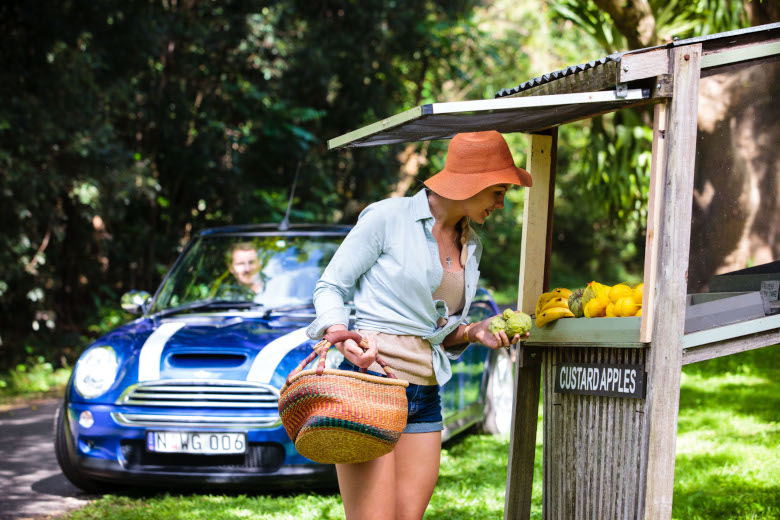 Hit the high seas with Out Of The Blue Adventures
Ballina is well known as a premium location for marine life and there is no better way to experience this than getting out on the water. Local legends Out Of The Blue Adventures offer a range of tours and if you are lucky enough to be in the area between the months of June and November you can witness the magic of the whale migration. If boating isn't for you these amazing creatures are easily spotted from land all along the Ballina coastline. Some of our favourite spots include Ballina Head at Lighthouse beach, Pat Morton Lookout in Lennox head and the viewing platforms at Angels Beach and Flat Rock.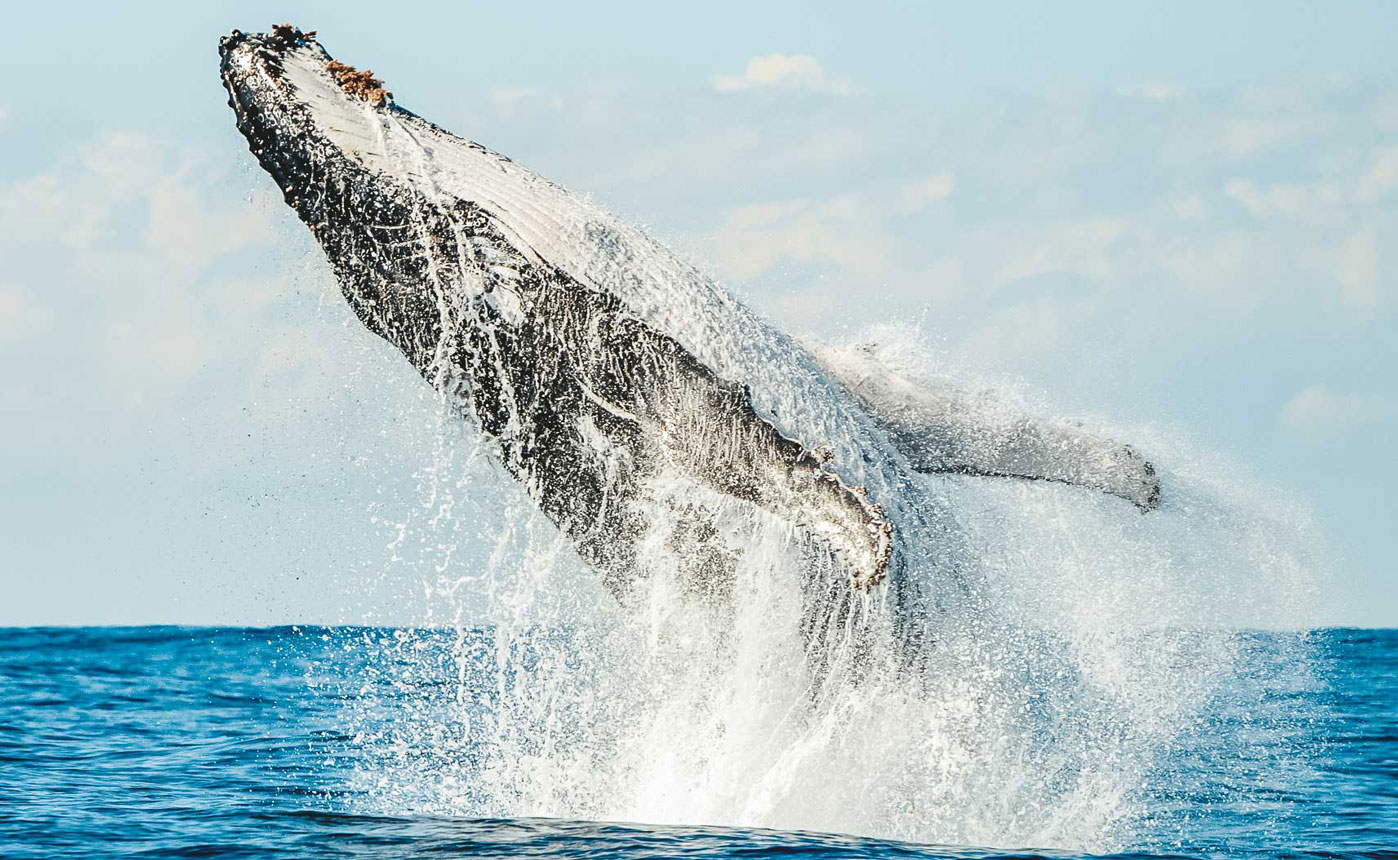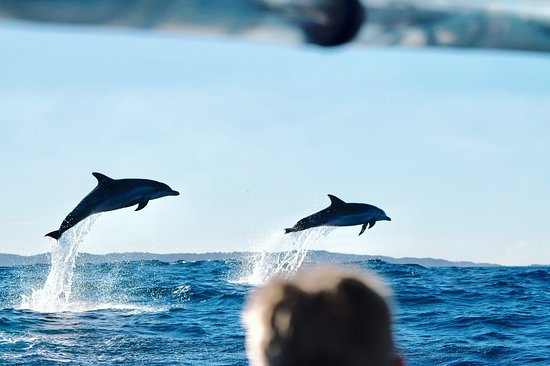 Photos: Instagram @outoftheblueadventures
All things surf, sand and salt water
What better way to enjoy your mini-vacation than hitting the beach. The Ballina coastline stretches over 32km, so no matter how you choose to enjoy the beach you will be spoilt for choice. If surfing is your thing there are plenty of amazing breaks around including Lennox Point, Ballina North Wall, Boulders Beach and Angels Beach to name only a few. If you are wanting to learn how to surf the schools in the area are second to none and offer both private and group lessons. Shaws Bay is a great option for the whole family with calm waters perfect for swimming and snorkelling, why not take the umbrella down and spend the whole day! If you are feeling a little more adventurous you can hire kayaks and SUPs from Beachworkz in Ballina.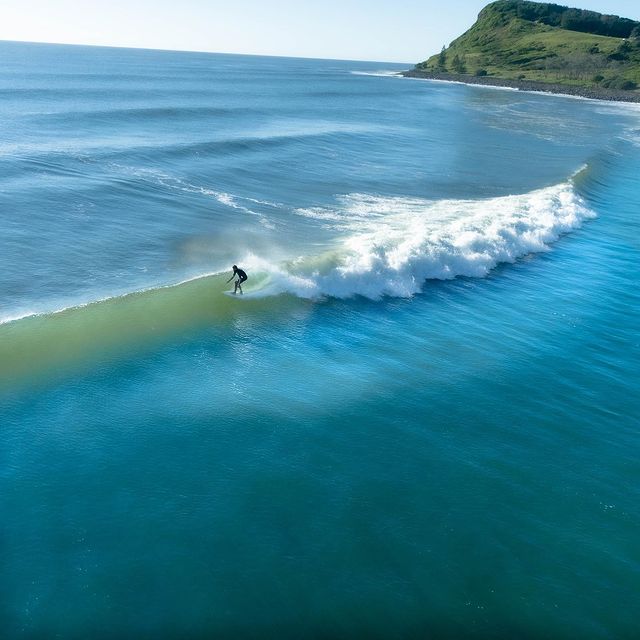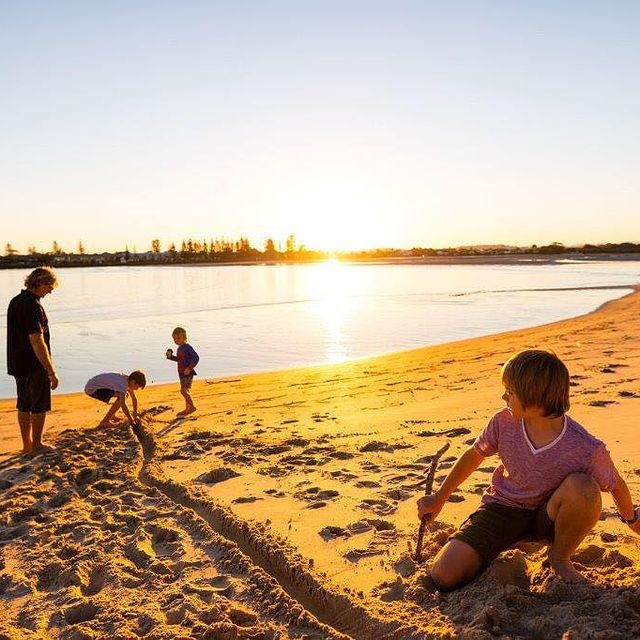 Photo: Instagram @hover_images Photo: Instagram: @benwyethphoto
With so much to see and do there is no wonder the Ballina Coast and Hinterland is quickly becoming the destination of choice for many travellers. The amazing variety of the region will have you coming back year after year and Reflections Holiday Park at Shaws Bay is the perfect home away from home.