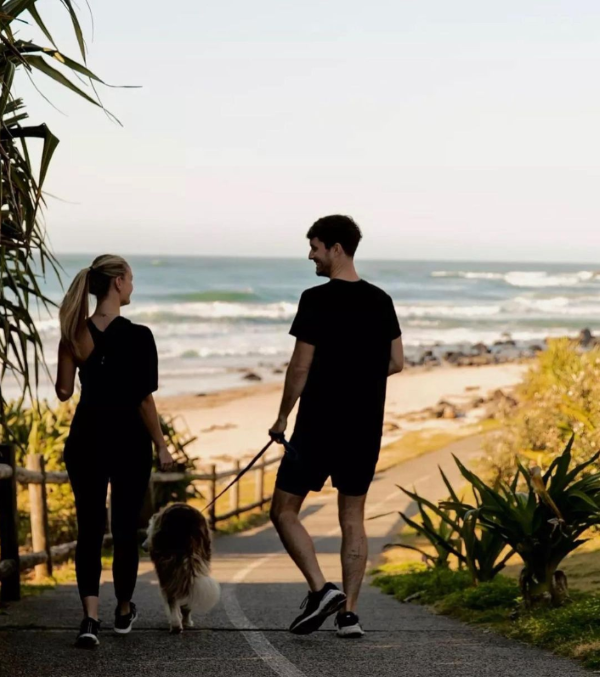 The Ballina Shire is a paradise for outdoor enthusiasts and of course, their four - legged friends. With it's beautiful beaches, plentiful parks and a welcoming community, Ballina offers a a huge range of dog - friendly activities to keep both you and your pup happy.
BEACHES AND EXERCISE AREAS
Ballina is home to some pretty spectacular beaches. Many of these are dog - friendly making them perfect for a day of sun, sand and surf with your canine companion.
Angels Beach and Sharpes Beach in East Ballina are lovely long stretches of beach to take your mate for a walk just ensure that they are on a leash to protect shorebirds who like to nest on these coastlines. Seven Mile Beach on the Northern side of Lennox Head is also a popular dog beach and is an off - leash area.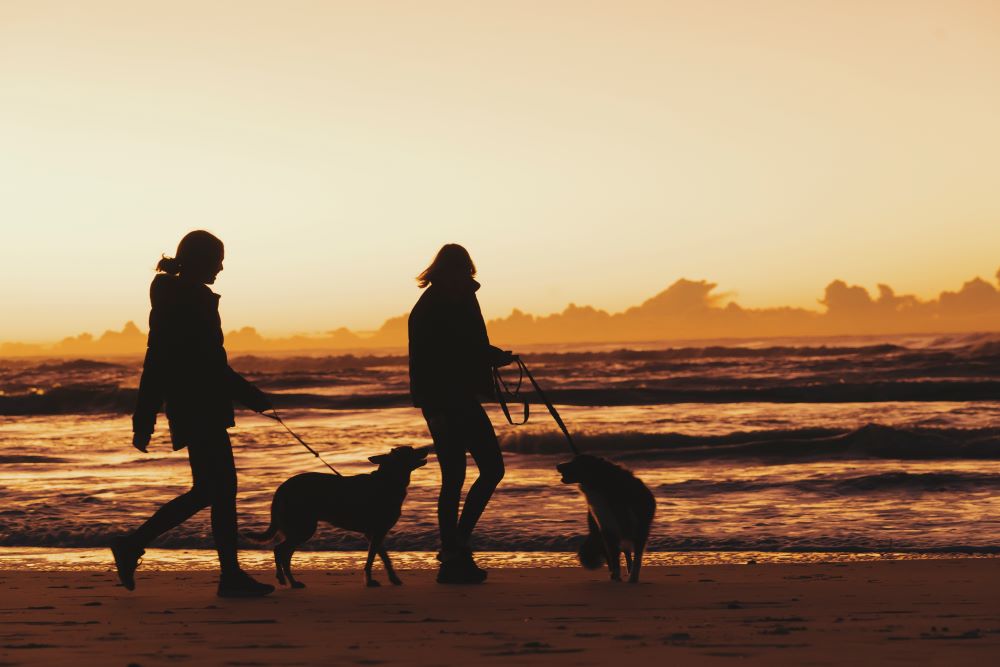 There are seven designated dog exercise areas in the shire. Sometimes your dog just wants a little freedom to run without the leash and we get that. The Spit along the river is the perfect spot if they love a swim and a dig and if they are up for a bit of an obstacle course then you'll need to check out the fenced dog park on Compton Drive in East Ballina. As mentioned above, Seven Mile Beach just North of the Surf Club in Lennox Head is a very popular spot for letting the dogs go for a run.
Bicenntenial Gardens, Eastern Reserve area in Ballina Heights, Headlands Drive Drainage Reserve at Skennars Head and Gap Road in Alstonville are also great off - leash exercise areas in the Ballina Shire.
Read Ballina Shire Council's off -leash exercise area factsheet HERE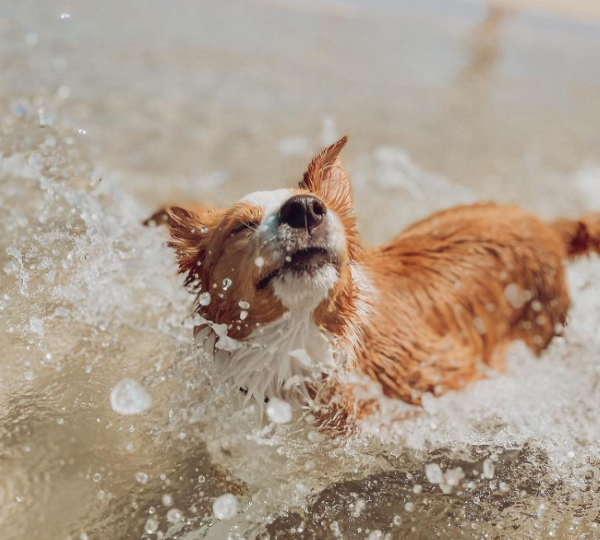 Image: joey.and.bella (instagram)
DOG - FRIENDLY ATTRACTIONS AND ACTIVITIES
Want to check out some local attactions without leaving your best friend behind? We've got you covered. Here's a few of our dog - friendly activities:
Coastal Recreation Path - The Ballina Shire boasts 10kms of coastal pathway between Ballina and Lennox Head. This walk encompasses the breakwall and views of the Richmond River, clifftop ocean vistas, Aboriginal cultural heritage information, cute cafes and beautoful coastal vegetation. Pop your pup on a leash and walk to your hearts content!!
Pat Moreton Lookout - This is the highest point of the Ballina Coastline and the perfect spot for a picnic with your pup. Walk here from Lennox or from Ballina along the Coastal Recreation Path or just park up top and take in the beaitoful views across Lennox Head and up the coast to Byron Bay.
Ballina Farmers Market - This Sunday morning market provides locals and visitors alike with fresh local produce! Set up by the river and from 7 - 11am and enjoy river views and fresh goodies..Just make sure that your dog stays on it's leash.
Rocky Creek Dam, Dunoon - Take a hinterland drive out to beautiful Rocky Creek Dam and explore a range of short walks with your pooch in tow.
Need more ideas? If you are visiting the Ballina Coast and Hinterland with your four-legged friend this handy printable guide will give you some great ideas for dog friendly activities, dining, accomodation, pet sitting and more!
Download your copy of the DOG FRIENDLY GUIDE here.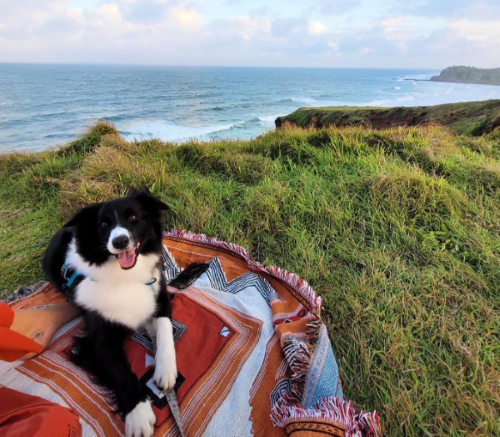 Want to know why it is so important to keep your dogs on a leash on many of our beaches and coastal areas? Take a moment to read Bird Life Australia's 'Dogs and Beaches, Birds and Leashes' brochure HERE