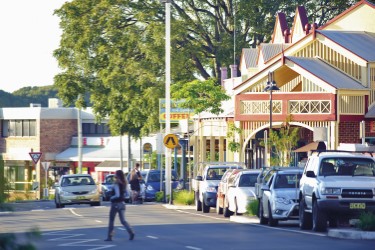 Source: Trevor Worden Photography
If you're looking for a day trip that will keep everyone happy, Alstonville is the place for you.
Full of historical beauty and remnants of sub-tropical jungles. Although small, Alstonville is full of hidden gems and just a short 20-minute drive from the coast. Although this trip can be done at anytime, we recommend doing it on a Friday or Sunday to coincide with the opening times of Crawford House.
Getting to Alstonville
Alstonville is a short 20-minute drive from Ballina. Starting in River Street head West, passing the Big Prawn on your way. Follow the Bruxner Highway up to the Alstonville turn off and onto Ballina Road. This will put you into the heart of Alstonville.

Source: Google Maps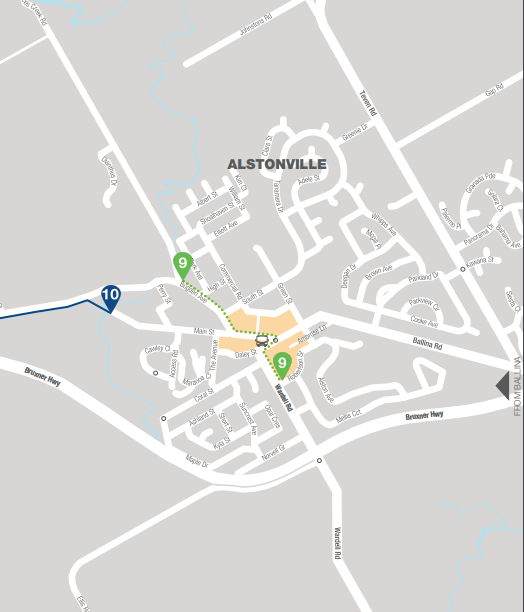 Crawford house
To start your day, we recommend a stop at Alstonville's Crawford House Museum. This house was built in 1910 and holds extensive historical information about the Ballina shire. It aims to collect, preserve, display and provide documents and photographs of an historical nature of the Alstonville Plateau and Ballina Shire for current and future generations. There is a Research Centre, extensive library and local history publications available to purchase. If history is your thing, this is a stop not to be missed. Opening times include Friday 10:00 to 4.00pm and Sundays 1.00 to 4.00 pm. If your visit does not coincide with these times, the Alstonville Plateau society has put together a 360 degree walk though of the museum- the link is included below.
https://rapturousmedia.com/clients/crawfordhouse/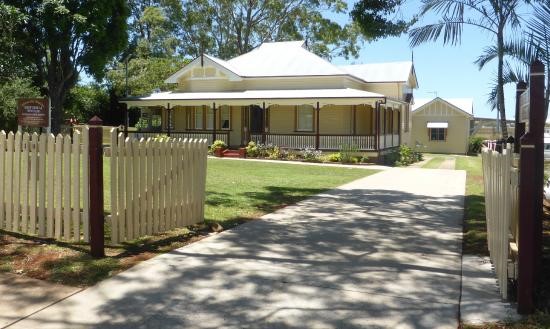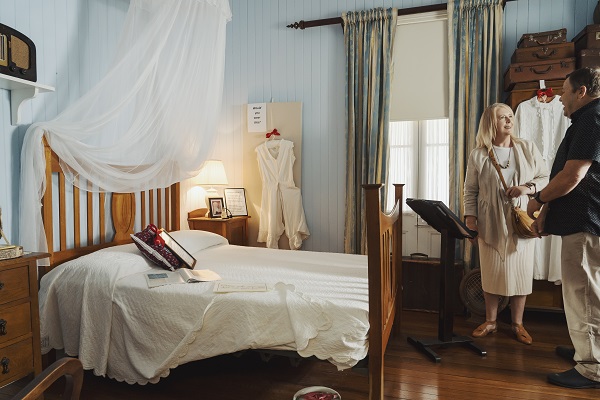 Source: Trevor Worden Photography
Paddy Bugden Memorial
Alstonville is home to Patrick Bugden, a local Victoria Cross recipient. The Victoria Cross medal is the highest and most prestigious award of the British honors system. Patty was awarded the V.C medal posthumously for his outstanding bravery during World War I. Five times he rescued wounded men trapped by intense shelling and machine-gun fire. Once, seeing that an Australian corporal had been taken prisoner, he single-handedly rushed to his comrade's aid, shooting and bayoneting the enemy. He kept fighting until he was killed. Patty has been immortalised in the streets of Alstonville with a memorial of his triumphs and bravery.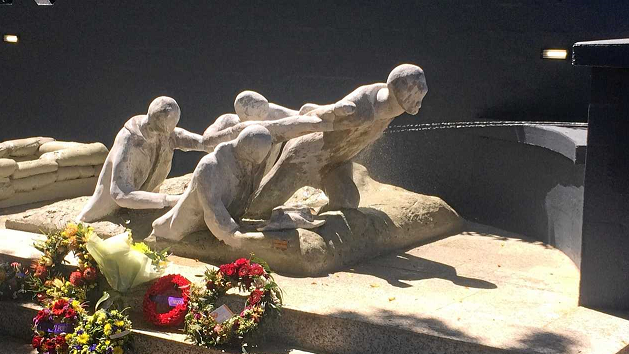 Source: Alina Rylko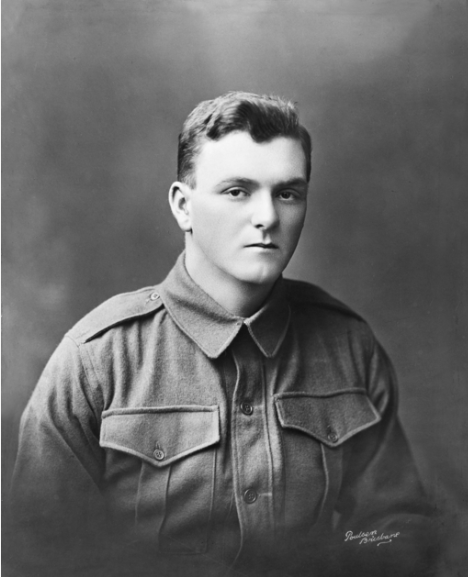 Source: Australian War Memorial Offical records
Victoria Park
After learning about Alstonville's Patty Bugden memorial we will continue in the car out to Victoria Park. Victoria Park contains one of the last remaining remnants of the Big Scrub Rainforest located just out of Alstonville in Dalwood. Victoria Park is only a 10 minute drive from the Main Street of Alstonville. Quickly you will see the landscape change from and urbanized state to a sub-tropical jungle of ancient rainforest. The short 300m boardwalk gives you an opportunity to spot over 150 species of trees as well as unique wildlife. Animals such as the Pademelon are often spotted among the trees.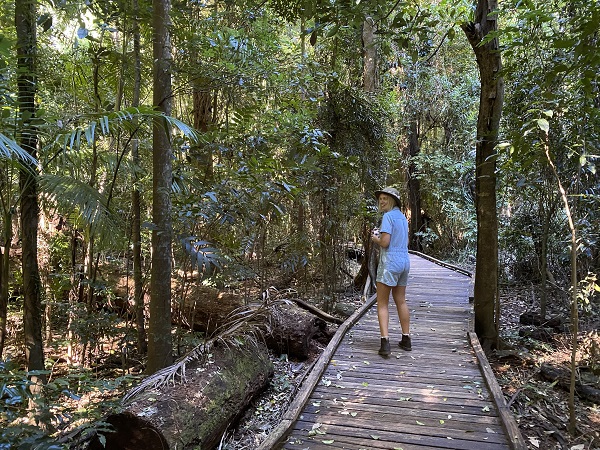 Source: Trevor Worden Photography
Summerland Farm
Now, after learning so much of the diverse history of Alstonville you are probably feeling pretty hungry right now. You will find on your way back into Alstonville The Summerland Farm on your right-hand side. You won't want to pass this as they have a delicious restaurant and café surrounded by lush tropical gardens. Summerland farm is the largest distribution hub for Northern New South Wales Farms. Each year the farm produces 120 tonnes of Macadamia nuts. Now is the time to try the famous bush nut in the Summerland farms Caramel and Macadamia nut tart, pictured below.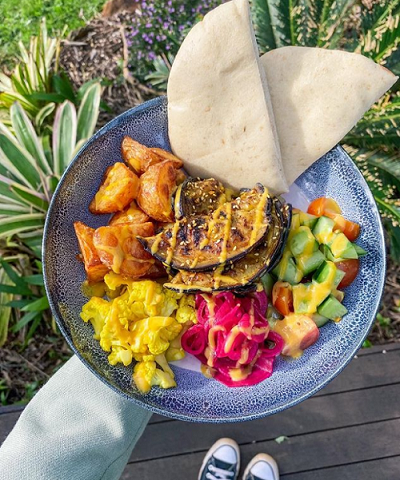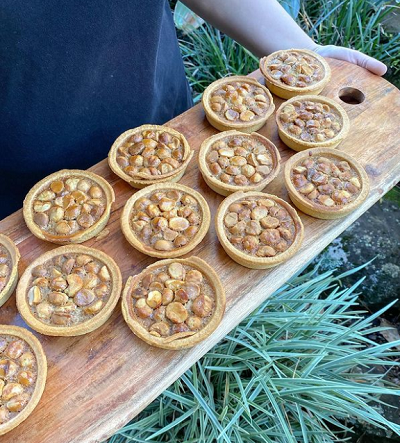 Source: @summerlandfarm via instagram
Tosha falls
After filling your belly with delicious desserts, it is time to head to the next highlight of Alstonville. Just a five-minute walk from the end of Johnstons Rd at the northern end of town, the falls tumble about 10 feet into a pond cocooned by a thin tract of rainforest. A shaded, grassy area in front of the pond makes a great spot to relax and enjoy the sounds of nature.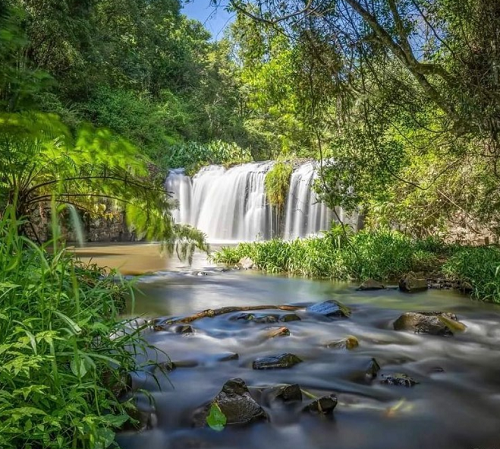 Source: @benlegzdinsphotography via instagram
The Federal Hotel
After spending the afternoon basking in the sun you will definitely want to keep that relaxing feel going. Let's head back into the main street of Alstonville and have a few drinks at the iconic Federal Hotel. If you're feeling like its time for dinner this is definitely the spot. Grab a pizza or a pub classic such as a Parmigiana. This landmark Hotel opened on the 1st of June 1901 in the year of Federation hence the name. Often of a weekend, they have live bands which will definitely keep you in the holiday mood.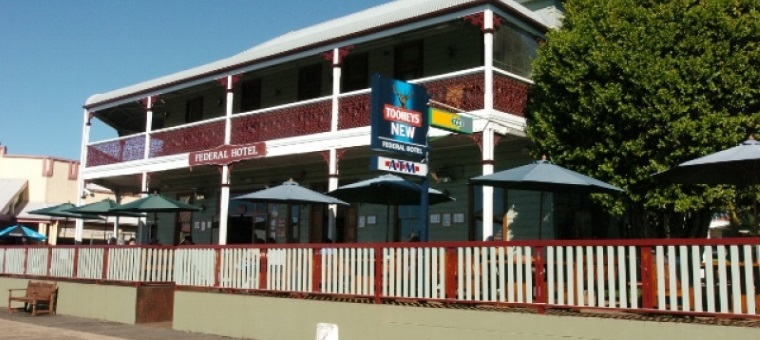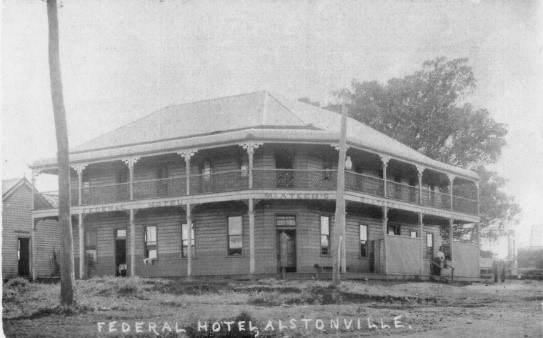 Source: Trevor Worden Photography Source: Alstonville Historical society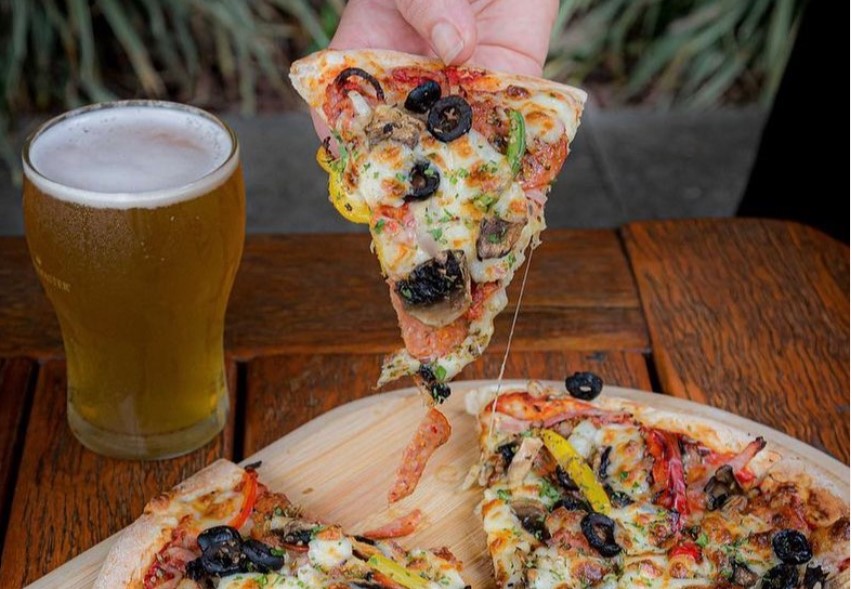 Source: @sensorysavours via Instagram
How you spend the rest of the night is up to you, spend some more time uncovering the history of Alstonville or make your way back to your accommodation. The quickest way back to Ballina is via the Bruxner Highway. Share your images that you have collected along your journey using Instagram or Facebook and with us here at the Ballina Tourism Team by tagging @discoverballina.