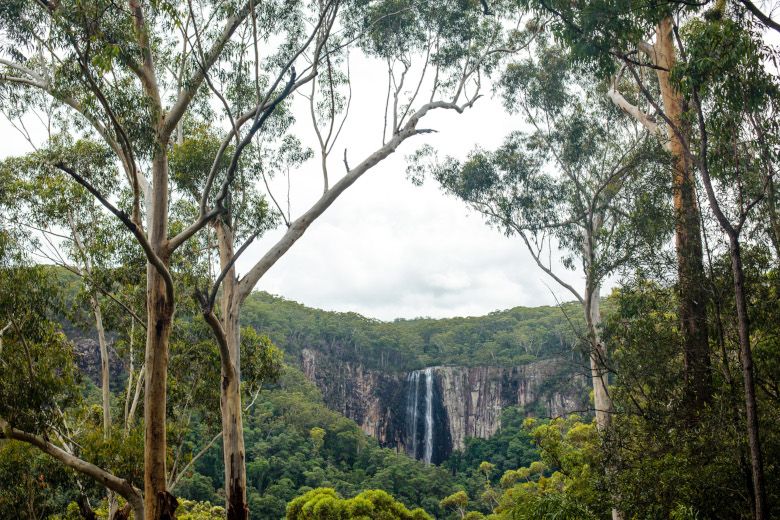 The Northern Rivers is home to many beautiful National Parks.
There's some pretty spectacular walks that are only a short drive from Ballina. Throw on your boots and get out there!
One of the remaining remnants of 'Big Scrub', Victoria Park Nature Reserve is a small but spectacular patch of rainforest. The boardwalk makes this walk very accessible to wheelchairs and prams. Keep an eye out for the shy but super cute Red Legged Pademelon as well as listening for the Noisy Pitta and Wompoo Fruit Dove.
Stand below an ancient towering Moreton Bay fig and look in awe at it's canopy and the life it supports.
Victoria Park Nature Reserve is probably the closest National park to Ballina and is located a short drive away near Alstonville.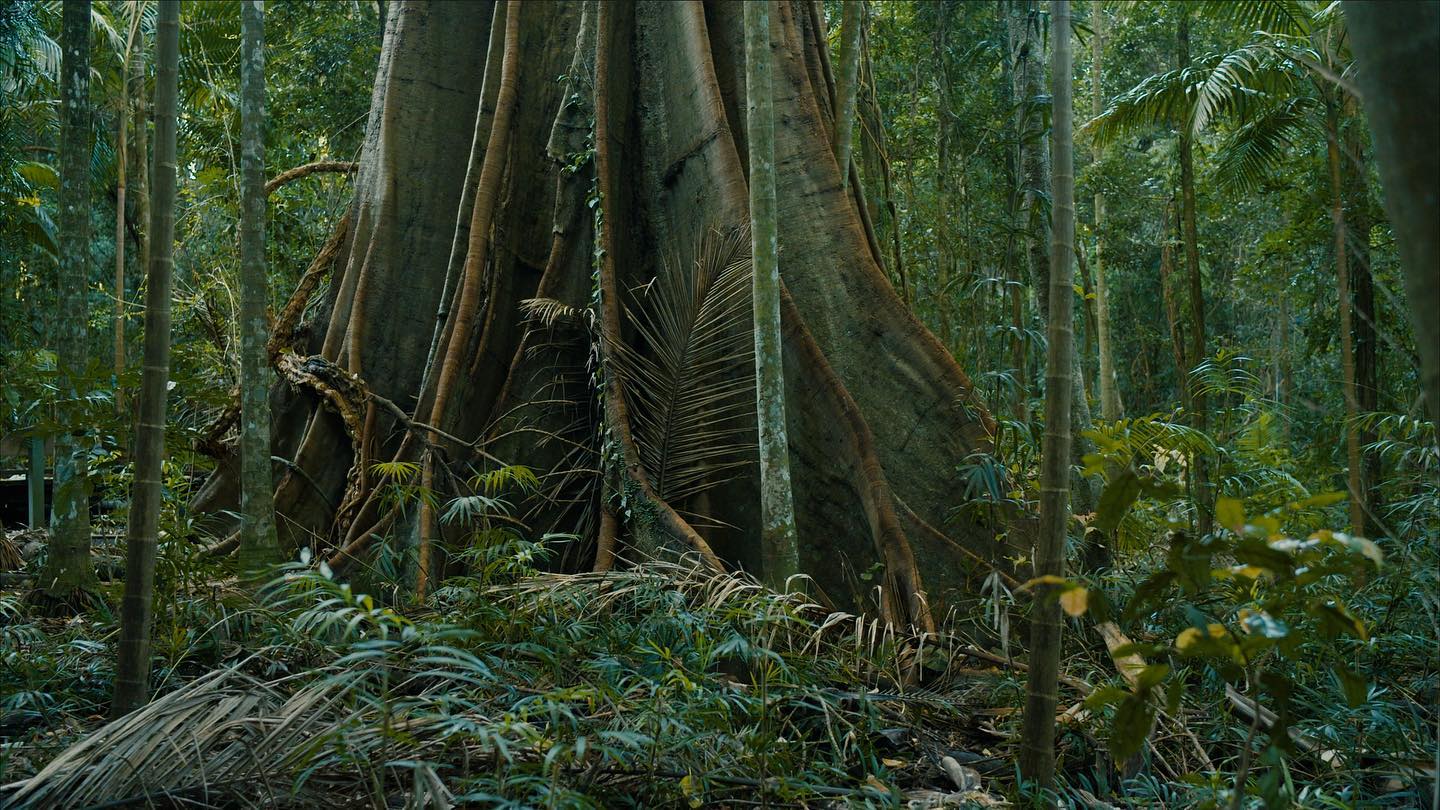 Photo: Trevor Worden
BIG SCRUB LOOP WALK - NIGHTCAP NATIONAL PARK
Fancy buttress roots? Ancient Yellow Carabeens line the creek on this easy walk through remnant Big Scrub rainforest located in Nightcap National Park near Rocky Creek Dam. You will also be treated to some giant Red Cedars on this walk. Catch them in spring for their fresh green foliage. Keep an eye out for Giant Stinging Trees too.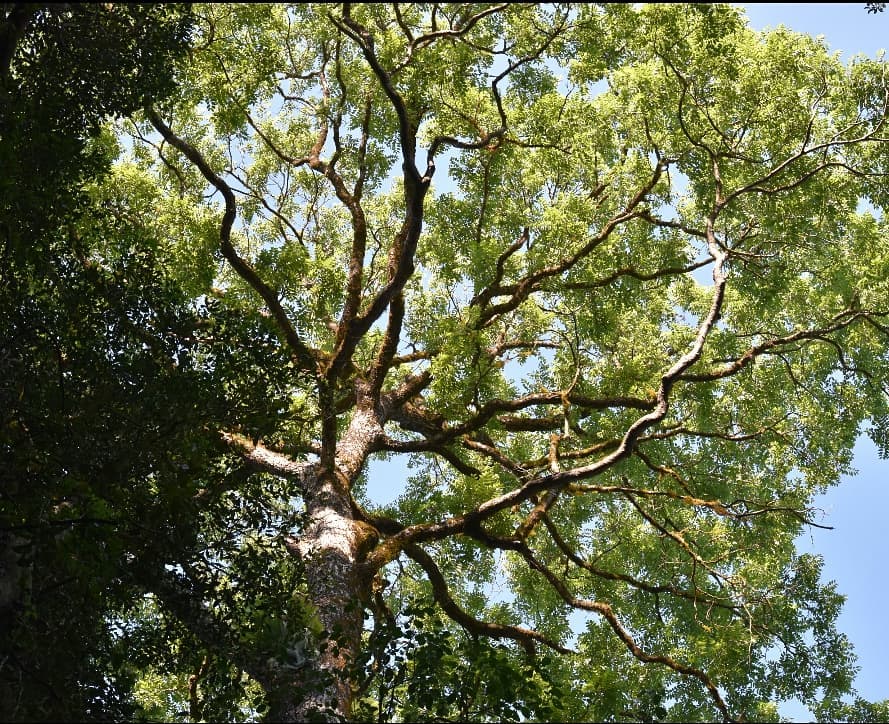 Giant Red Cedar - Photo: Emma Williams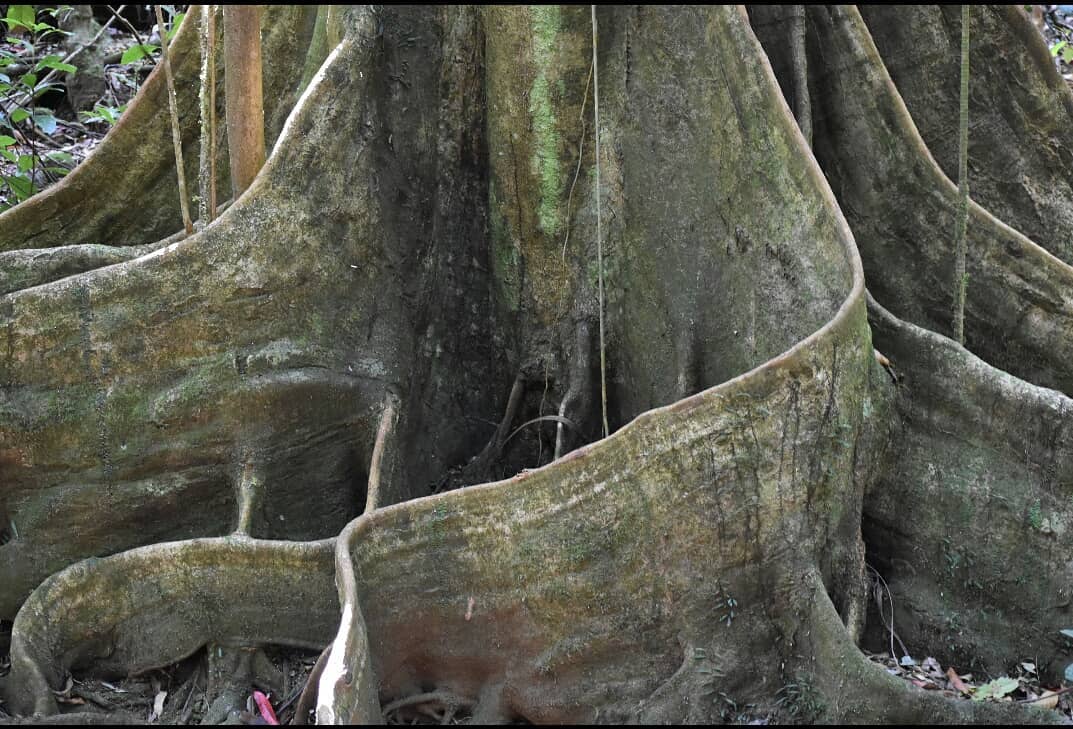 Yellow Carabeen Buttress Roots - Photo: Emma Williams
THREE SISTERS WALK - BROKEN HEAD NATURE RESERVE
Broken Head Nature Reserve is a unique section of coastal rainforest where Hoop pines, Strangler Figs and Palms grow all the way to the water's edge. The Three Sisters walk meanders through lush rainforest and low canopies of Coastal Hibiscus as you get sneak peeks of the beautiful broken head beach before emerging onto an open grassy headland that looks east to The Three Sisters rocks and South over the spectacular covey Kings Beach.
Read about the Indigenous Dreamtime stories and keep an eye our for echidnas snuffling beside the track and Ospreys resting on the branches on the cliff edge or soaring above looking for a dinner of fish. Check the line-up below for surfing dolphins too!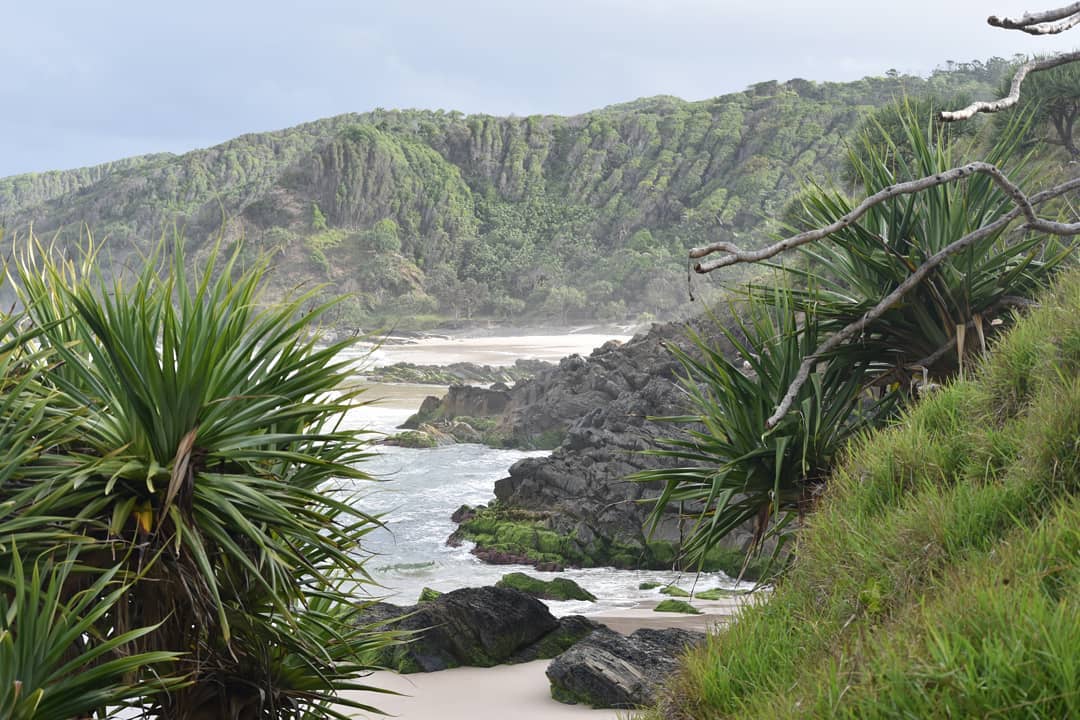 Photo: Emma Williams
RAYNERS WALKING TRACK - MT JERUSALEM NATIONAL PARK
leave your car at Koonyum Range Road and wander off beneath an open canopy of scribbly gums and hairpin banksia trees (Banksia Spinulosa)
After about 1.6km you'll reach the waters of Rayners Dam, a perfect spot to cool off and relax before the return walk. As you walk, keep an eye out for wildlife, especially near the 3 stream crossings. Yellow-tailed black cockatoos, satin bowerbirds and koalas are just some of the animals that make their homes here. You might even spot a wedge tailed eagle soaring overhead.
Spring and autumn are great times to visit, as wildflowers bloom and add patches of colour throughout the forest. At dusk you may be lucky enough to glimpse long-nosed bandicoots, sugar gliders and southern boobook owls if you're quiet enough...Wow!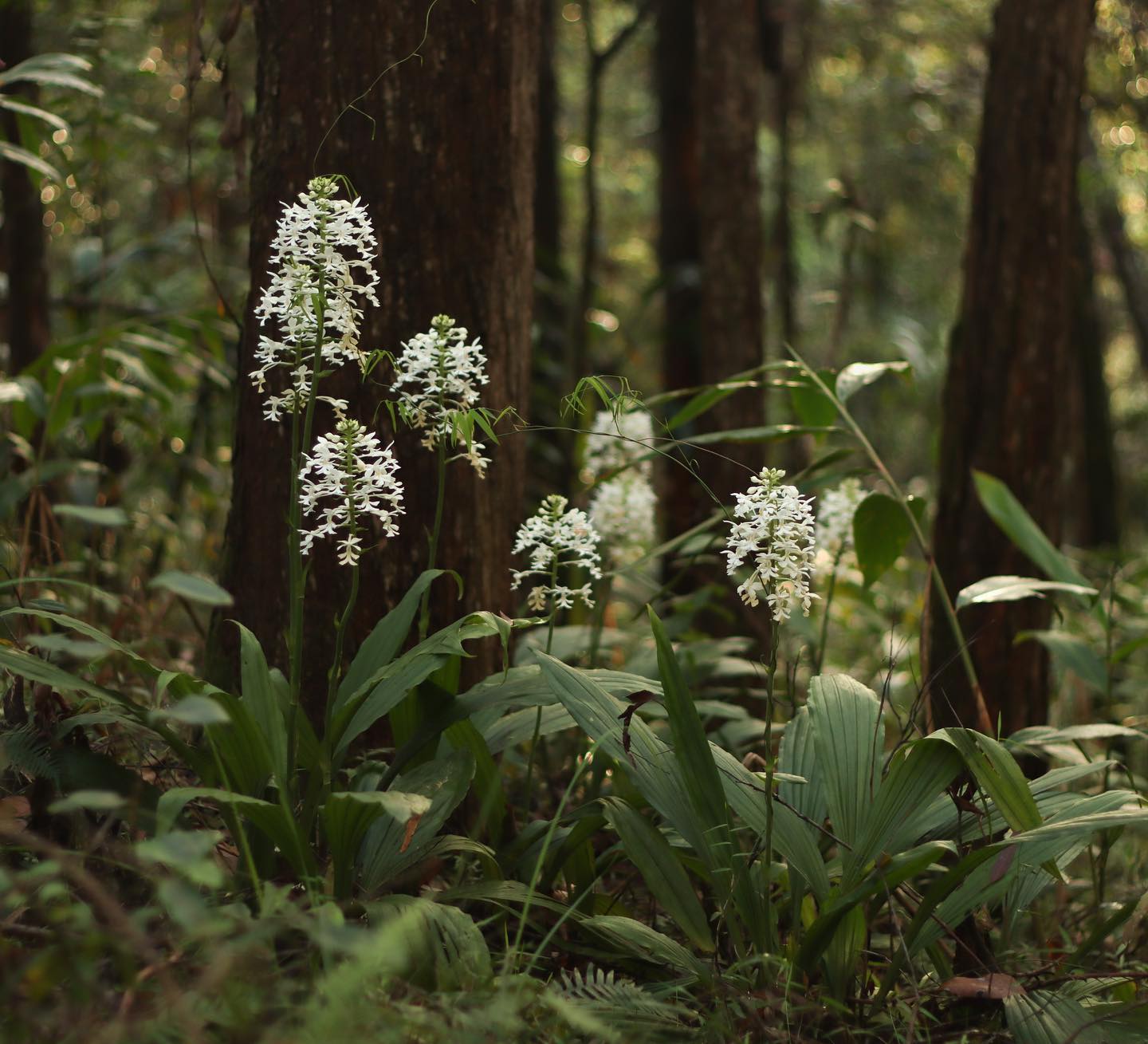 Picture @gumnutbabies (instagram)
UNICORN FALLS - MT JERUSALUM NATIONAL PARK
Tucked away in Mt Jerusalum National Park near Uki is the enchanting Unicorn Falls. A newly upgraded walking track winding through 2kms of Eucalypt, sub tropical and warm temperate forest leads you to this small but beautiful waterfall cascading gently into a waterhole..the perfect spot for a dip.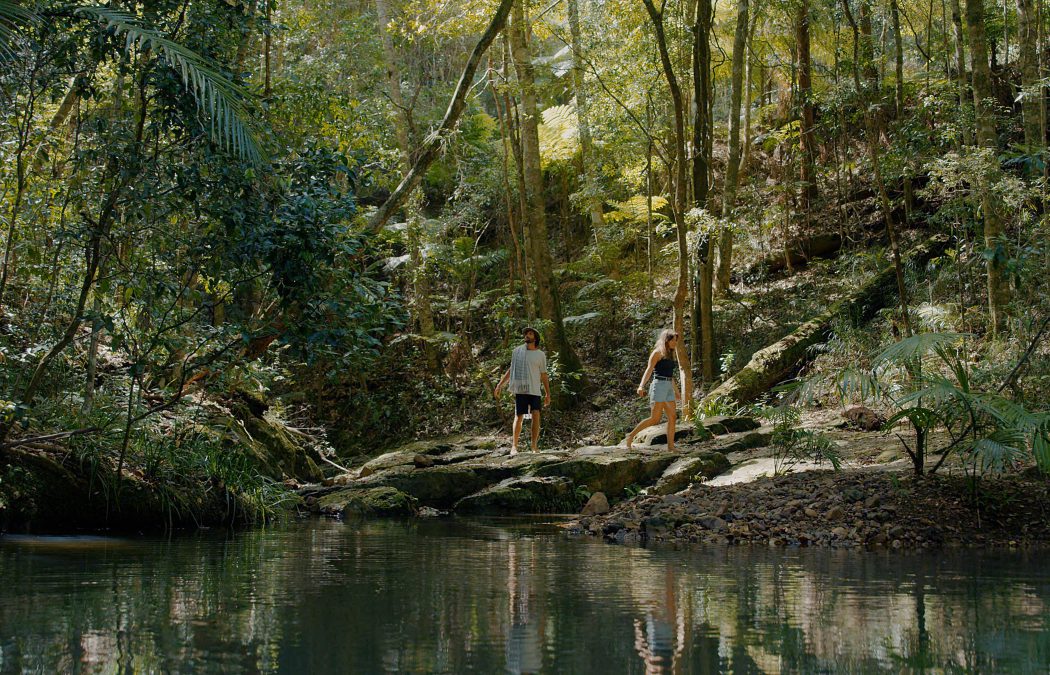 Photo: The Tweed Tourism Co.
MINYON FALLS LOOP - NIGHTCAP NATIONAL PARK
Located in Nightcap National Park, the Minyon Falls Loop Track is one of the best walks in the region. Minyon Falls Plummets 100 metres to the rainforested Repentance Creek below.
On this 13km return walk you will follow the trail through eucalyptus forest which slowly transforms into lush rainforest as you venture towards the base of the falls. Listen out for Lyrebirds in the Winter and keep an eye out for Koalas and Eastern Yellow Robins. This patch of National Park is home to spectacular palm forests, giant Strangler Figs and old growth Brush Box trees.
Don't fancy a long walk? Just take in the views from the platform at the top of the falls. It will take your breath away.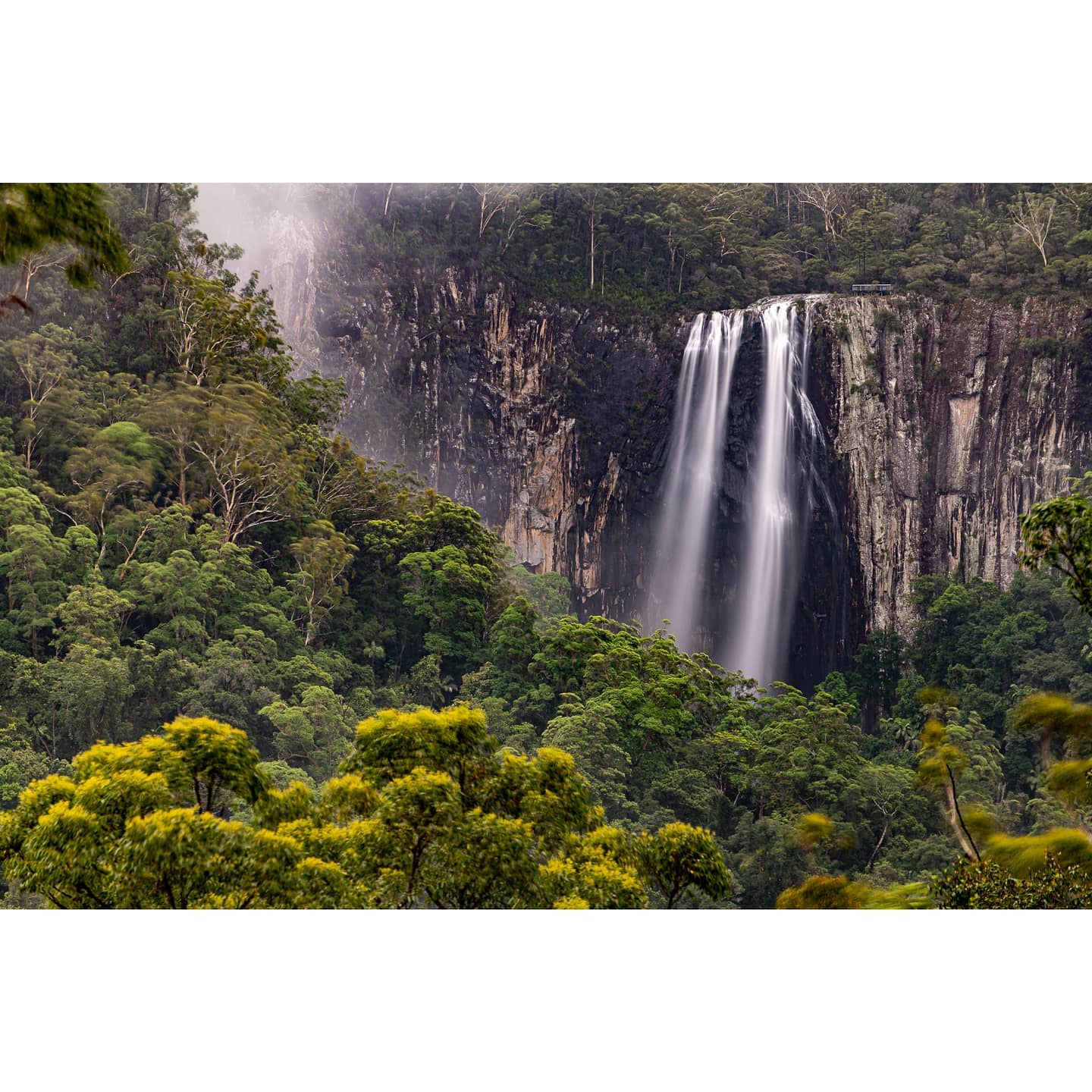 Photo: @tonybarnett
PROTESTORS FALLS WALK- NIGHTCAP NATIONAL PARK
Named after the Terania creek protests of the late 1970s that saved this precious patch of pristine rainforest, Protestors Falls is a short but beautiful rainforest walk.
Keep an eye out for Pademelons as you wander through the Bangalow Palms and under the towering rainforest giants of Yellow Carabeen and Strangler Figs.
This is a perfect walk for families but please note that swimming is not permitted here in order to protect the threatened Fleay's barred frog.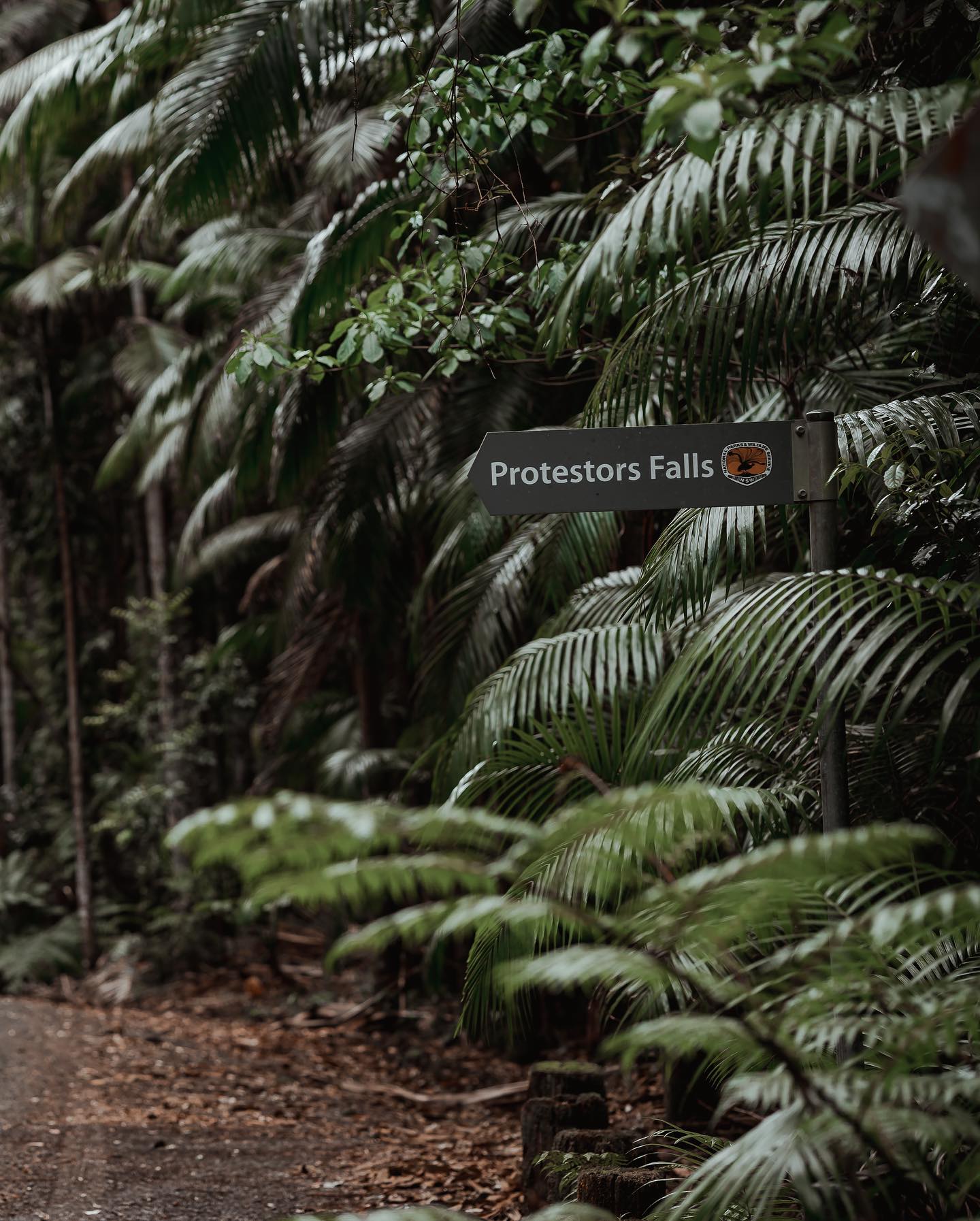 photo - @nath_cexplore ..... We will leave the falls for you to discover yourself!
PLEASE NOTE THAT THE LAST TWO WALKS (Minyon Falls Loop and Protestors Falls Walk) ARE CURRENTLY CLOSED FOR MAINTENANCE
Always keep an eye out for local alerts for these walks on the NSW NATIONAL PARKS WEBSITE and, as i'm sure you already do, please respect these beautiful places by taking all rubbish home with you and leaving your pets at home too.
For more information on these walks and others in the Northern Rivers, pop in and see us at the Ballina Visitor Information Centre!