Sperry Tents Australia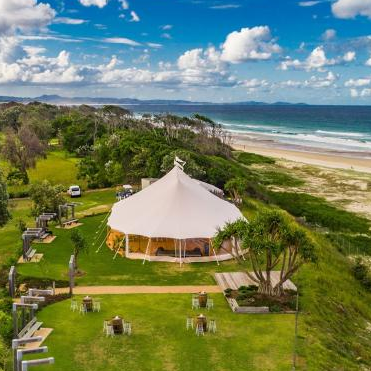 Providing a unique and stunning range of structures including Sperry Tents and Nordic Tipis.
Details
Sperry Tents Australia provides you with stunning creative spaces for your event that will guarantee the wow factor to clients and guests.
Each and every Sperry Tent is a sophisticated, sailcloth tent with sweeping canopy supported by natural wooden poles creating a signature look that conveys both elegance and style.
The pole tents can accommodate any sized event, from an intimate executive lunch for 10, to a 500-plus gala dinner or unforgettable corporate event for 1,000 or more delegates.
Crafted from genuine sailcloth, Sperry Tents are immediately recognisable for their graceful silhouettes, geometric reinforcement patches, solid wood support poles, nautical embellishments, and signature flags atop each peak – and are in demand by the world's foremost event planners owing to their exquisite detailing, and elegant look, inside and out.