Two Hands Collective Cafe Ballina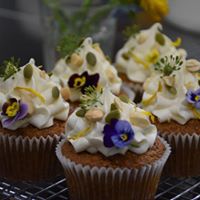 Sitting outside, relax with views of the Richmond River or sit in the cozy indoor atmosphere and enjoy breakfast, lunch, coffee or amazing homemade sweets.
Details
Specialising in cakes & sweets, daily specials changing so always something new - this is a delightful cafe that is a hidden gem.
To view images of their food, click here
Open Wednesday - Sunday for lunch and dinner, weekend breakfast & live music on Sundays.