Events Calendar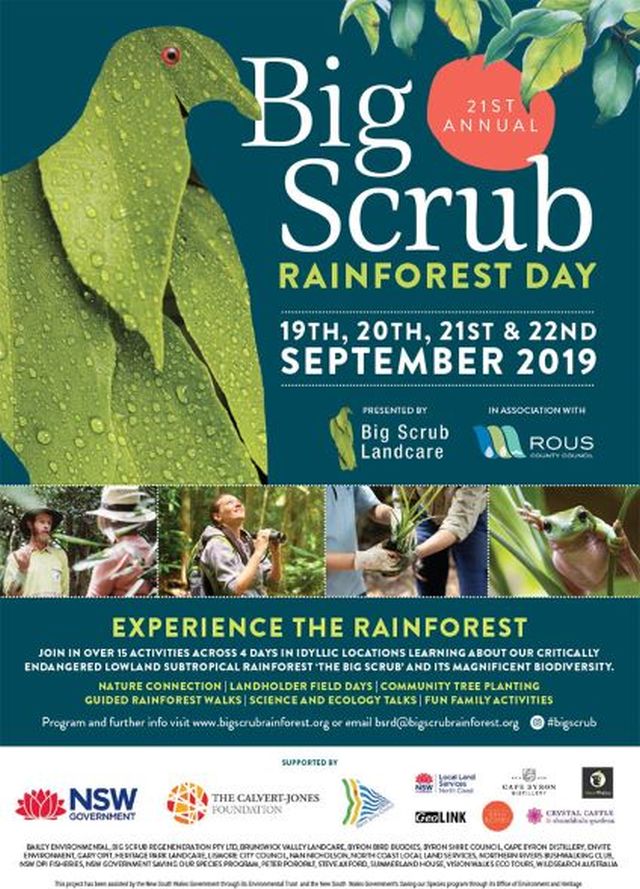 Big Scrub Rainforest Day
Thursday, 19 September 2019
Time:
Category:
Four jam-packed days have been announced for the 21st annual Big Scrub Rainforest Day from 19-22 September.
There are 16 activities in idyllic locations across the Big Scrub landscape so that everyone can learn about the rainforest and celebrate its magnificent biodiversity, with an eye to its restoration and care.
The weekend features guided rainforest walks, nature connection workshops, landholder field days, community tree plantings, science and ecology talks, and fun family activities.
Most activities are free, while others will contribute 100% of ticket sales to Big Scrub Landcare. Spaces are limited and bookings are essential.
To download a digital program, go to the Big Scrub Landcare website at https://www.bigscrubrainforest.org/big-scrub-rainforest-day/.