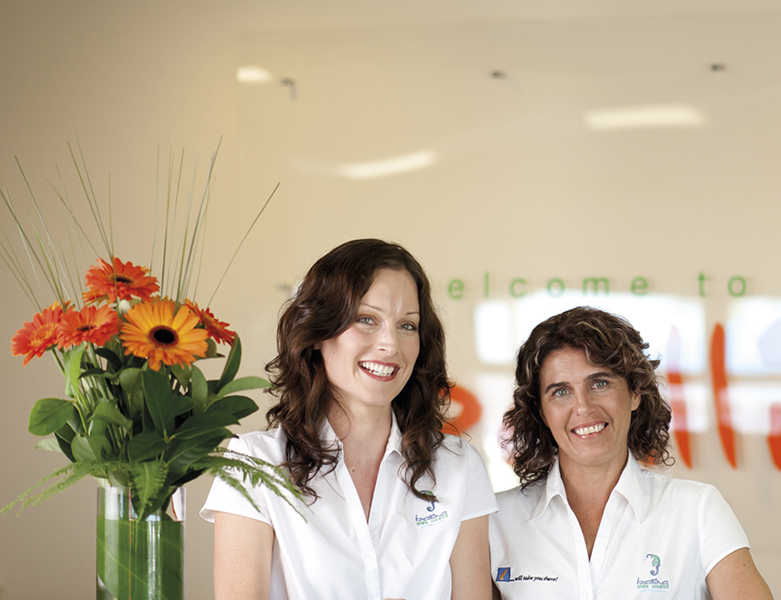 The Ballina Coast and Hinterland region is known for far more than the ocean and surf. People love coming here for the laid back culture and friendly personalities,
our climate, the markets, our regional food, our scenic flights and
drives, rainforest walks, the Coastal Recreational Path, the list goes on and on.
It is not just sharks that are changing the face of tourism in our region; a downturn in some sectors of the visitor economy can be linked to new economies with the rise of Air B n B and Uber. The share economy has impacted on traditional operators, as visitors seek out authentic and unique experiences that are less mainstream.
Ballina Shire Council is supporting traditional business operators by investing in technology to assist operators in the new digital era. The Ballina Visitor Centre has recently upgraded its destination website to profile local business operators and connect visitors, both at home and travelling through, with bookable tourism product and services.
Ballina Shire Council has just invested in a campaign targeting Melbourne, where we were successful in securing State Government funding to produce a $100,000 advertising campaign promoting the region. Our key campaign messages were around regional produce, corporate meetings, and our great natural assets and built infrastructure including; cycling, fishing, stand up paddle boarding and walks. The digital element of the campaign is now complete, and the results are impressive. We received over 3.5 million impressions and 24,487 clicks on the advertisments in a 23 day period. This tells us there is still plenty of interest in visiting our region.
We are also seeing a changing demographic visiting the region. To combat the impact of the negative media exposure to the region, Ballina Shire Council is actively targeting visitors who are looking for regional food experiences, and other experiences that do not involve getting into the ocean.
It's important to note that the Ballina Byron Gateway Airport (BBGA), owned and operated by Council, has just had the strongest month ever in October 2016, with passenger numbers at 481,000 for the year. Other initiatives by Council include advertising at the Newcastle and Melbourne Airports, maintaining the operation of two visitor services desks in Ballina, where staff is constantly informing the travelling public of what's on and other activities to encourage an extended length of stay in our shire.
There is a lot of work going on in the background to continue to encourage visitors to the region. Council provides community events with seed funding to the tune of $120 000 each year to encourage celebration of our local culture, and create experiences to attract new visitors. We have an Economic Development Strategy being developed as well as masterplans for the Martin Street and West Ballina Boat Harbours. Council staff are also busy constructing the Coastal Recreational Path which will be an iconic coastal pathway, and, when complete, connecting Ballina to Lennox Head; next year we will be releasing an update to our tourist drive brochures and seeing two of the Shire's pools redeveloped.
Unlike some other destinations where the industry funds the full bill for the operation of Visitor Centres, we are fortunate that Ballina Shire Council takes an active role in visitor services and is doing its best to boost business in the Ballina Shire.