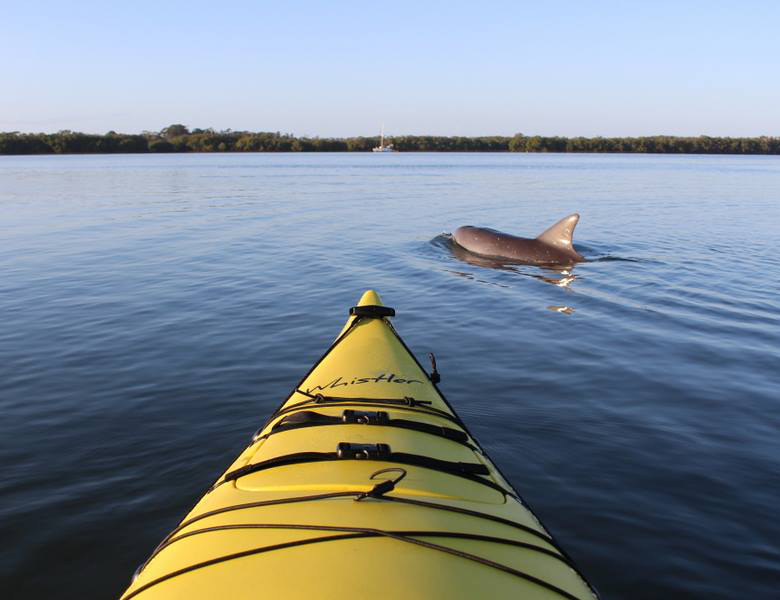 Ballina Kayaks is Ballina's newest recreational business to operate in the Ballina Shire. Scott Rawstorne is an Australian Canoeing certified kayak instructor and is the owner and operator of Ballina Kayaks.
Scott has a wealth of experience having travelled extensively through many of Australia's waterways and has extensive knowledge of the Richmond River.
Scott is the creator of the Global Paddler project and the author of The Paddler's Guide to New South Wales, Queensland and Victoria.
Scott has a variety of kayaking tours to suit everyone from beginners to advanced, with tours conducted by himself or the option of self guided tours along the Richmond River. Scott provides all the equipment for tours and can arrange to meet customers at various landing points around Ballina.
Guest Testimonial: One of the most spectacular mornings was spent kayaking on North Creek under the watchful eye of Scott from Ballina Kayaks. Our 17 year old nephew was keen to try a new activity and we were lucky to find kayaking appealed. All the equipment was provided... what a marvelous alternative to our fabulous beaches' C. Moncrieff from Ballina.
Scott will be available at the water's edge of Prospect Lake in East Ballina or Cawarra Park (corner of Martin and Cawarra Streets, Ballina) every Saturday and Sunday from 8am to 12pm for your visitors to hire kayaks at an hourly rate, starting from $15. Ballina Kayaks tours can be booked directly through the Ballina Visitor Information Centre's website www.discoverballina.com.au/ballina-kayaks or 1800 777 666. To contact Scott directly visit www.ballinakayaks.com or phone 0413 756 414.