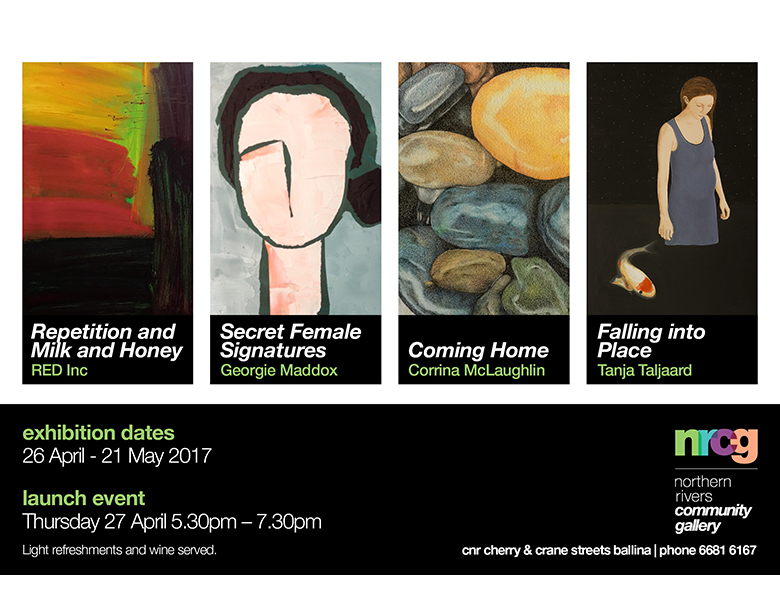 Let your visitors know about the upcoming Northern Rivers Community Gallery (NRCG) exhibitions launch event next Thursday 27 April.
NRGC presents four exciting new exhibitions in May and welcomes community and visitors to join them in the Gallery.
Exhibitions include:
Repetition and Milk and Honey | Red Inc.
Secret Female Signatures | Georgie Maddox
Coming Home | Corrina McLaughlin
Falling into Place | Tanja Taljaard
The exhibitions open Wednesday 26 April 2017 and continue until Sunday 21 May 2017. The official launch event is Thursday 27 April from 5.30pm – 7.30pm and all are welcome to attend, RSVP's are not required, simply just arrive on the evening.
The Northern Rivers Community Gallery is located at 44 Cherry Street Ballina and is open Wednesday to Friday from 10am until 4pm and weekends from 9.30am until 2.30pm.
For further information contact the Gallery on telephone 02 6681 6167. www.nrcgballina.com.au