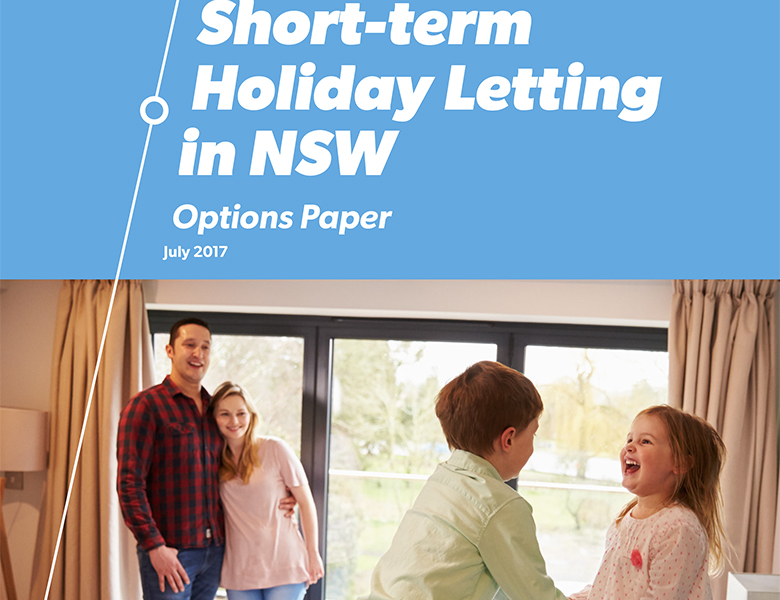 There has been a rapid increase in short-term holiday letting (STHL) both nationally and in New South Wales since the emergence of online bookings sales have been made available.
STHL accounts for 25% of visitor nights in NSW and it is expected to continue to increase over future years. STHL has the potential to make significant impacts on the local community if it is not managed. Significant impacts that could occur due to the increase in the shared economy include noise, waste, increased traffic, parking and security issues as well as significant impacts on the whole industry. The NSW Department of Planning and Environment is seeking feedback on the type and degree of impacts that STHL is having on the community in order to identify ways to manage them.
The Options Paper is the next step in determining a policy framework for STHL, identifying different options and regulations to make it more effective. Engagement with various stakeholders, the industry and the general public will allow for discussions about what regulations should be put in place to best meet the needs of the community and those affected by this growing industry.
The NSW Department of Planning and Environment is inviting various stakeholders to respond with ideas to the Options Paper by 31 October 2017. This is a great opportunity to provide your feedback on the sharing economy to ensure it is managed effectively with minimal impacts on the industry and local community.
A copy of the Options Paper can be downloaded here.
Source: NSW Government