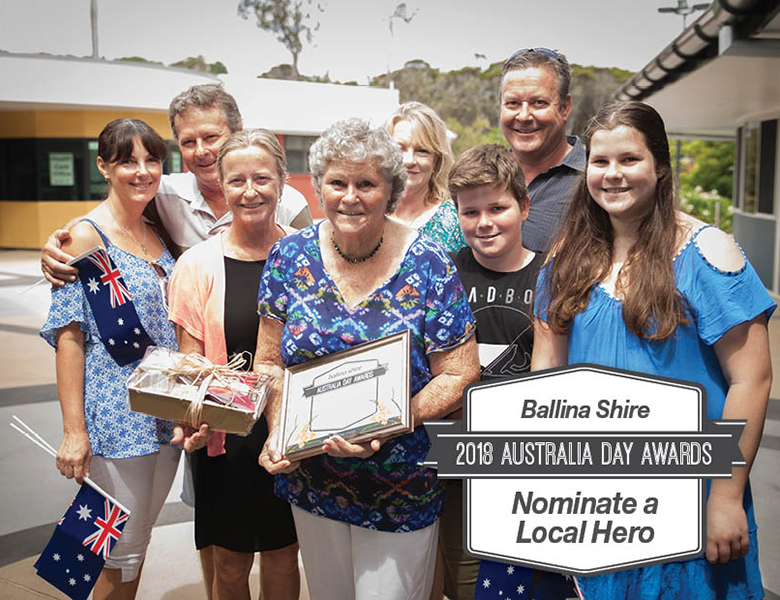 Each year Ballina Shire Council recognises our local heroes through the Australia Day Awards. However, there is a catch for the awards to be successful, and that is community participation.
We are urging you to nominate someone who is a local hero in your eyes. Whether they are a friend, family member, associate or community leader – if they are someone you admire or are inspired by, nominate them today.
Applications are now being accepted in the following categories:
• Young Citizen of the Year (30 years of age or under)
• Senior Citizen of the Year (60 years of age or over)
• Local Hero
• Sports Award (individual, team or administrator)
• Arts/Cultural Award
• Community Event of the Year.
It is easy to nominate online at ballina.nsw.gov.au
Nominations close Friday 1 December 2017.
Award winners will be announced at the official Australia Day ceremony on Friday 26 January 2018 at the Lennox Community Centre.
The community is warmly invited to attend the Australia Day event.