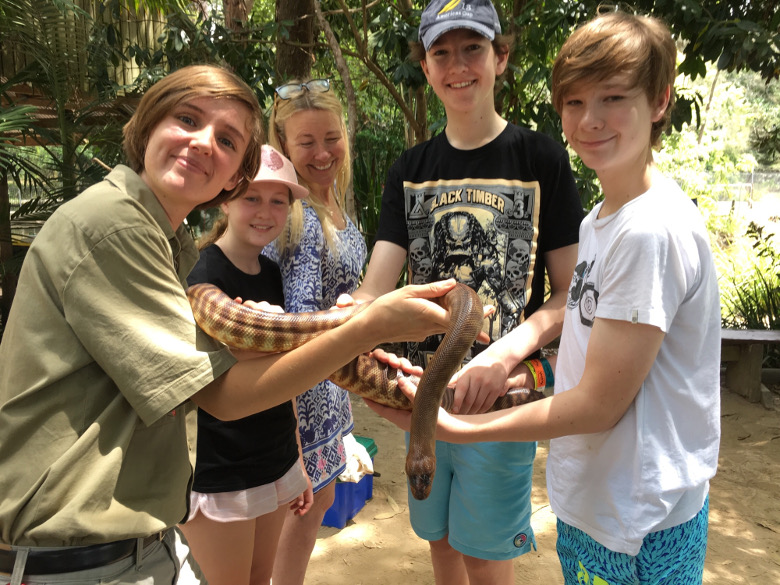 The Macadamia Castle has just launched a new VIP Tour. This new intimate experience provides exclusive behind-the-scenes access of the Macadamia Castle's Animal Park, where participants have a dedicated Keeper to meet native, endangered and farmyard animals one-on-one.
This is an immersive tour, gaining insider knowledge of the animals and the operation of a facility. Groups will meet and have photo opportunities with kangaroos, wallabies, sugar gliders, possums, emus, koala, wombat, Australian birds, owl and a plethora of reptiles including snakes, lizards a crocodile and much, much more.

They will gain an insight into the daily working life of a Keeper, become involved in animal training, the diet we prepare for our animals, our enrichment activities and the ways we stimulate their natural environment. Along the way they handle animals and take home a photographic record of the day.
As well as being perfect for family visits, it is ideal for international guests and groups of backpackers and younger travellers looking for an in-depth experience and information on Australian wildlife along with photos.
The tour includes pickup in an electric Tesla vehicle from accommodation in Ballina or Byron and includes all drinks and meals including a cocktail at the end of the day.
Pricing varies on the amount of people attending (min 4- max 8) so please contact Macadamia Castle for more information.
For a brochure click VIP Tour