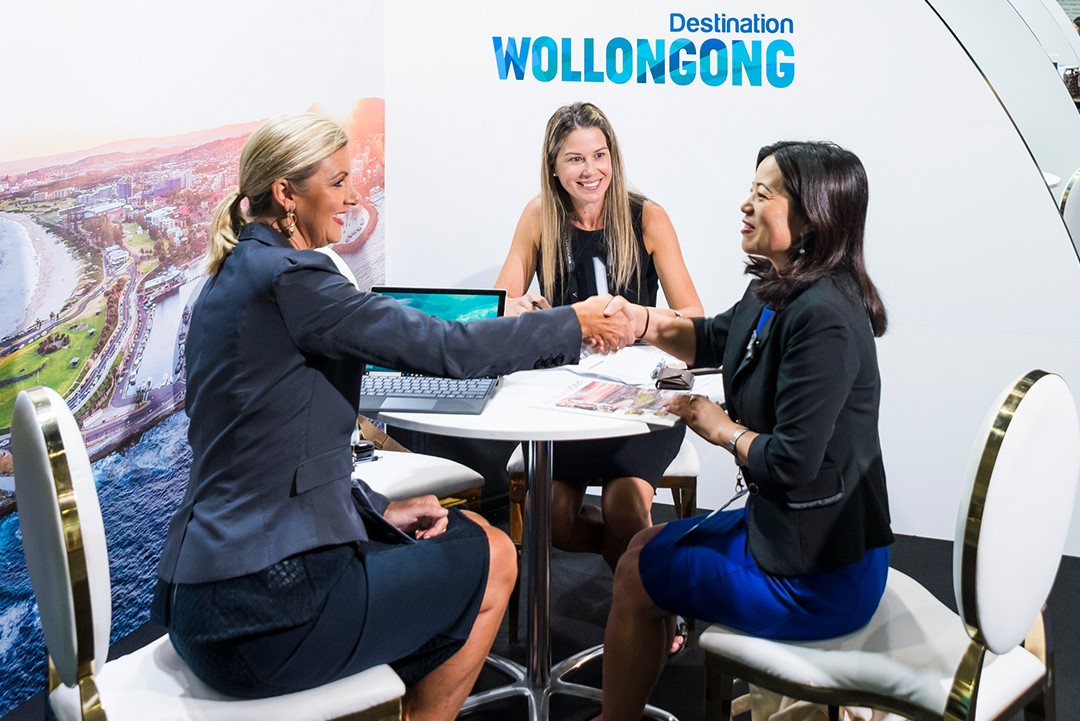 AIME is currently the leading exhibition in Australia for the meetings, incentives and events Industry taking place in Melbourne from 17-19 February. There are only 3 booths remaining if you are interested in co-exhibiting with Destination NSW.
As the largest international tradeshow of its kind in Australia, each year the exhibition invites the community of over 4,000 suppliers and meeting and event planners to meet under one roof in Melbourne. The event turns the exhibition floor into a stage where major industry players meet senior influencers to connect, perform and prosper, resulting in over 11,000 face-to-face meetings over two days.
For more information about AIME 2020 please visit aime.com.au
If you would like to express your interest to co-exhibit with Destination NSW, please complete the application form.