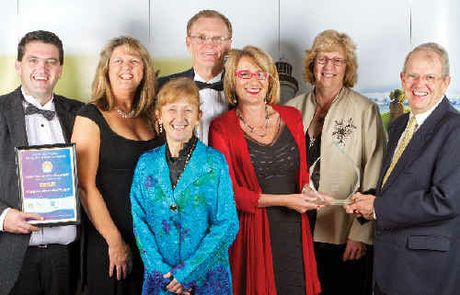 27 leading tourism businesses, events, and visitor experiences have been announced as finalists in the North Coast's only industry-backed tourism awards, the 2019 North Coast Regional Tourism Awards.
The Regional Tourism Awards showcase the best of the region's tourism industry and some amazing individuals and operators. Each of these finalists is now gearing up and in the running across 14 award categories with winners announced and celebrated at the ceremony and gala-dinner on August 1 in South West Rocks.
Michael Thurston, General Manager of Destination North Coast, says the Regional Tourism Awards are an invaluable opportunity for the industry to come together and celebrate business excellence across the sector. "We look forward to celebrating the achievements of our finalists, as they take their first steps on the way to possible State and National recognition. All our tourism finalists have contributed to the North Coast's growing reputation as a premier destination in NSW and I would like to congratulate everyone who took the time to enter."
Destination North Coast in conjunction with Kempsey Shire Council will also host the North Coast Tourism Symposium, a networking and business development event for the region's tourism and event organisers. Held on Thursday August 1, the day-long event includes experts across a range of areas such as business sustainability and brand and business evolution to meet changing consumer needs. First Release Symposium Program here.
Michael says "On the back of a very successful inaugural Tourism Symposium last year, this year's program aims to stimulate ideas and challenge current thinking to benefit the North Coast visitor economy. We look forward to meeting with key stakeholders from across and beyond the region and to some robust discussions throughout the day ahead of the evening's celebrations."
Event Details What: Destination North Coast Tourism Symposium Where: South West Rocks Country Club When: 1 August 2019 @ 8:30am Cost: $65.00
What: Destination North Coast Regional Tourism Awards Where: South West Rocks Country Club When: 1 August 2019 @ 6pm Cost: $105.00 All-inclusive ticket - $145 (attendance at both events) Tickets: https://www.eventbrite.com.au/e/north-coast-tourism-symposium-gala-awards-dinner-tickets-62181940859
For more information regarding the awards, please contact:
Belinda King | Regional Tourism Awards | This email address is being protected from spambots. You need JavaScript enabled to view it. | 0402 199 347
For symposium enquiries, please contact:
Michael Thurston | Destination North Coast | This email address is being protected from spambots. You need JavaScript enabled to view it. | 0409 982 913