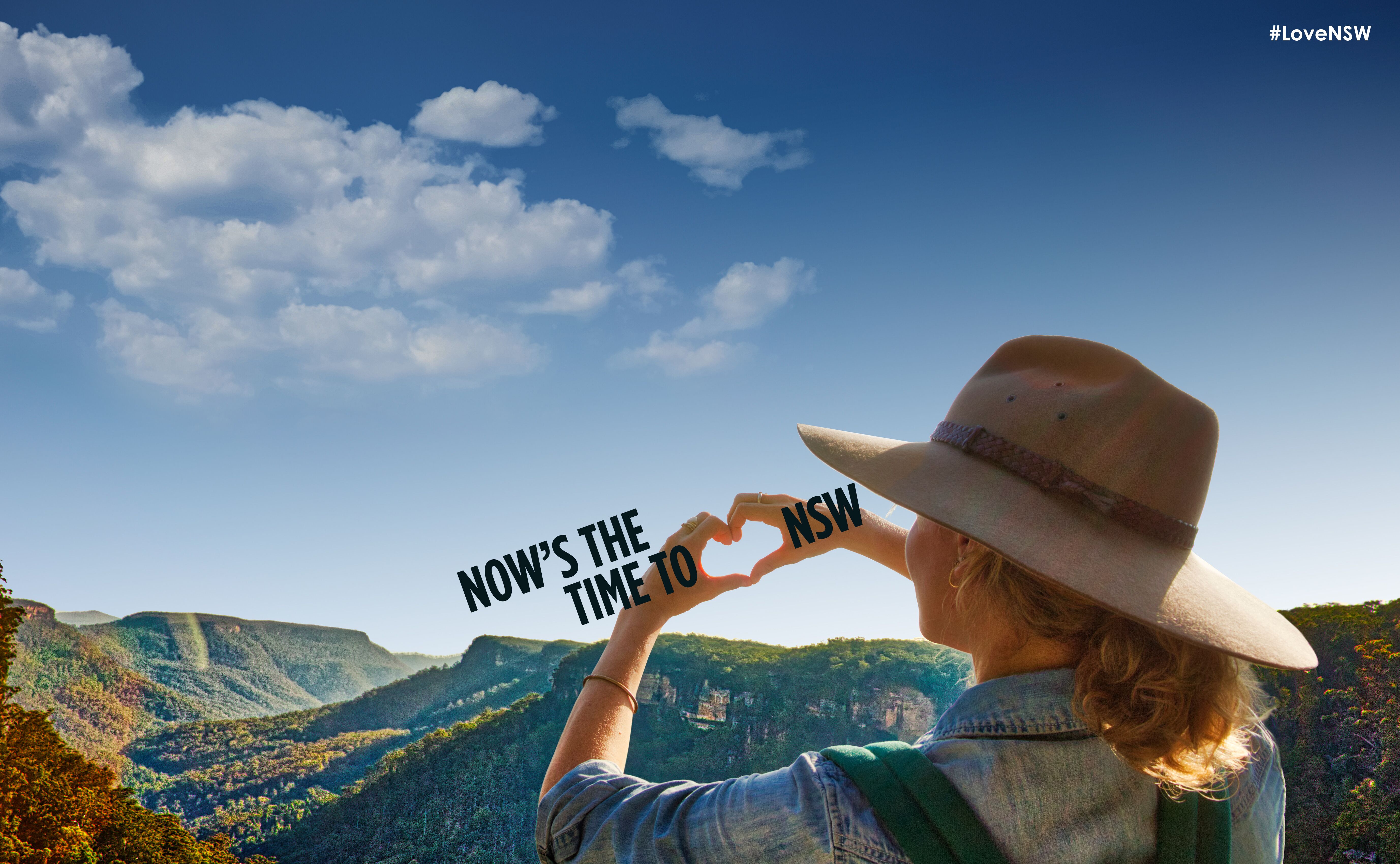 The recovery of NSW's tourism industry from the effects of drought and bushfires is in everyone's hands with Destination NSW launching its new marketing campaign, Now's The Time To Love NSW.
A rally cry to stay 'local', buy 'local' and post photos and videos of our favourite places with the hashtag #LoveNSW. The social media-led marketing campaign will utilise user-generated content to encourage Australians to get away and give back.
Getting involved is simple; visit our charming country towns and vibrant cities, enjoy our many natural wonders, and post imagery of the experience on social media framed by hands in the shape of a love heart.
Minister for Jobs, Investment, Tourism and Western Sydney Stuart Ayres said that the new campaign was focused on reminding travellers about all the amazing experiences on offer in Australia's number one holiday destination.
"The prolonged drought and unprecedented bushfires have broken our hearts and had a devastating impact on thousands of operators in our beautiful state," Minister Ayres said.
"That's why now's the time to love NSW – we need to show the world that our many spectacular sights and experiences are in great shape, and they're welcoming visitors right now," Ayres said.
Joining the #LoveNSW movement is easy:
Take a #RecoveryWeekend in NSW
Capture a photo in an iconic and inspiring NSW location, framed by your
hands in a heart shape
Share the photo on social media with the hashtag #LoveNSW