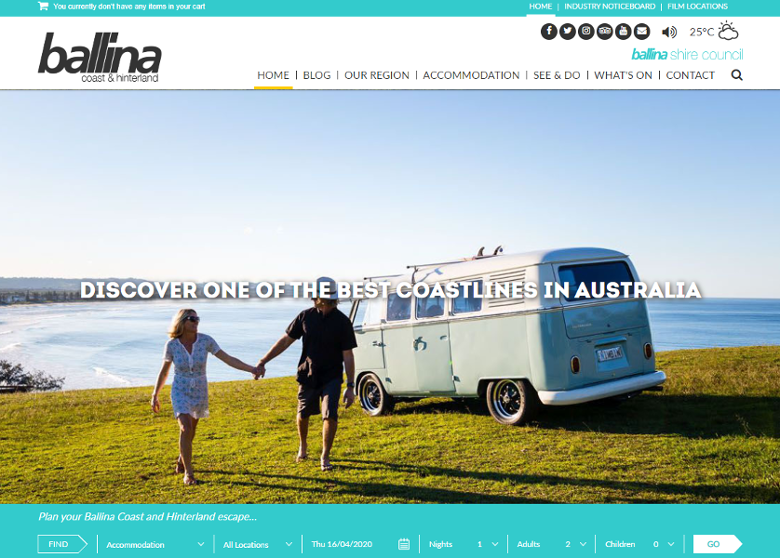 These Autumn Holidays are different to any we have ever experienced. The message to stay home, don't visit just now is unusual but necessary.
Discover Ballina is the official tourism destination website and now is a perfect time to refresh and update your tourism business presence.
Is your content up to date? Are your images current and appealing? Do you have a product that is bookable and want it available through the destination website?
We ask that you take the time to look over your profile because when visitation is encouraged again, we want to be ready and shining!
If you want to edit your profile, please email the changes to This email address is being protected from spambots. You need JavaScript enabled to view it. or to be included or add a bookable product phone us on 1800 777 666.
* NB. Only businesses that offer a visitor experience or tourism is a core part of their business are applicable to be featured.