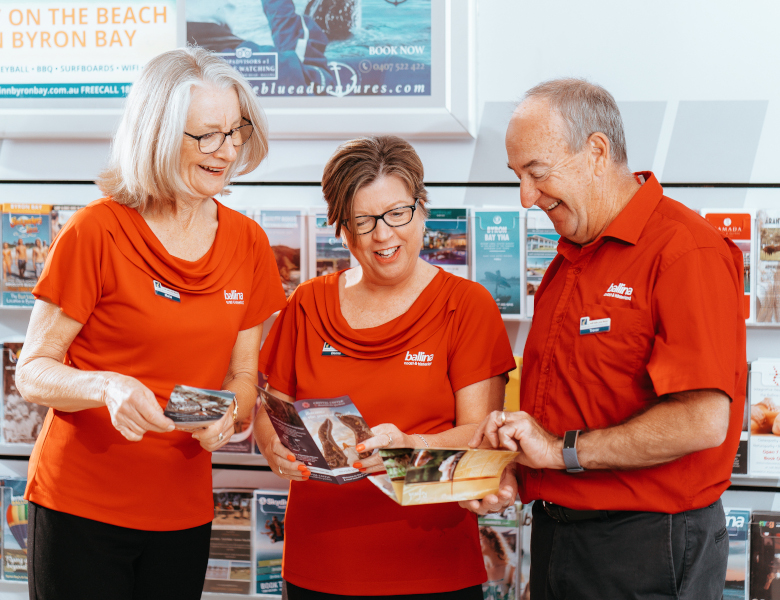 On Monday 1 June, regional travel was welcomed back to our beautiful area and with this it brings visitors wanting to experience and explore everything our region has to offer.
The upcoming advertising cycle for the DL brochure board, located within the arrivals terminal at the Ballina Byron Gateway Airport is fast approaching. The cycle runs for six months from Wednesday 1 July to Thursday 31 December 2020 and is great value for money at only $150 (including GST), that is less than $6 per week.
Last year Australians spent almost $65 billion in overseas holidays. Key messaging by Tourism Australia focuses on encouraging these travellers to holiday here in Australia this year and introduce them to destinations and experiences they haven't been to or experienced before. This is a great opportunity to market your business and unique experiences to these new travellers coming to our region.
The following airline services are currently operating weekly from the airport, with services set to increase over the coming months.
Jetstar – 2 services between Sydney and Ballina
Fly Pelican – 2 services between Newcastle and Ballina
REX – 2 services between Sydney and Ballina
Fun fact: Overnight domestic visitors arriving by aircraft spend on average $1983 per stay vs $383 for overnight visitors in private vehicles. The value of a visitor arriving by aircraft vs private vehicle suggests that they are keen to engage in experiences when arriving at our destination.
Space is limited, so should you wish to take part in the upcoming cycle please respond by Friday 19 June 2020. The DL brochure stand is re-stocked and tidied daily by our Volunteer Airport Ambassadors who greet passengers on direct flights into Ballina.
Call the Ballina Visitor Information Centre on 1800 777 666 or email This email address is being protected from spambots. You need JavaScript enabled to view it. to secure your spot!