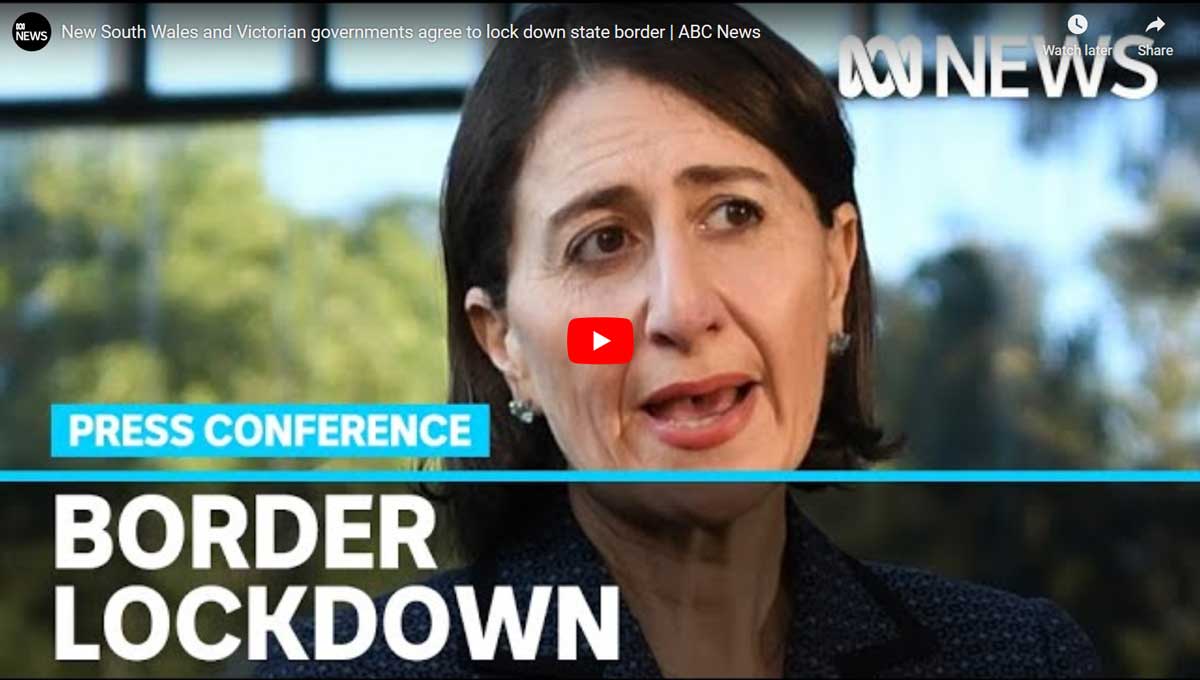 NSW will temporarily close its border with Victoria from 12.01am Wednesday 8 July to contain the spread of COVID-19. The move follows an increase in community transmission of the virus in Melbourne.
NSW Premier Gladys Berejiklian said the decision was made in consultation with the NSW Chief Health Officer, and following discussions with the Prime Minister and Victorian Premier, to protect the health and jobs of NSW citizens.
Ms Berejiklian commended NSW residents for ongoing efforts to stop the spread of COVID-19, which has allowed the opening up of the economy. The border closure is a temporary measure.
"I do not take this step lightly, but have always said we will do what we must to protect the health and jobs of NSW residents," she said.
NSW residents returning from a Melbourne hotspot are already required to go into 14 days of self-isolation. This requirement will be extended to anyone returning from Victoria from Wednesday and will be backed by heavy penalties and fines.
There will be provisions in place for residents of border regions, such as Albury-Wodonga, as well as special conditions for freight operations and other critical services.
Refer to travel alerts to keep your guests informed about the latest COVID-19 restrictions.
NSW residents and travellers from interstate (except Victoria) are able to visit NSW for a holiday but must comply with the rules of their home state when returning.
Please note Victorians currently in NSW are able to stay on. It is their personal decision as to whether or not they return home provided they are here legally before the border closed. The Victorian Government locked down idenified hotspots last week and those residents have only been able to leave home for essential purposes.
Do not automatically cancel a Victorian residents booking, call them and discuss as they may already be in NSW or have left Victoria.
All travellers and tourism businesses are reminded to follow health advice regarding COVID-safe practices including physical distancing and good hygiene.
For all NSW health and government advice regarding COVID-19, go to www.nsw.gov.au/covid-19
Source: Destination NSW