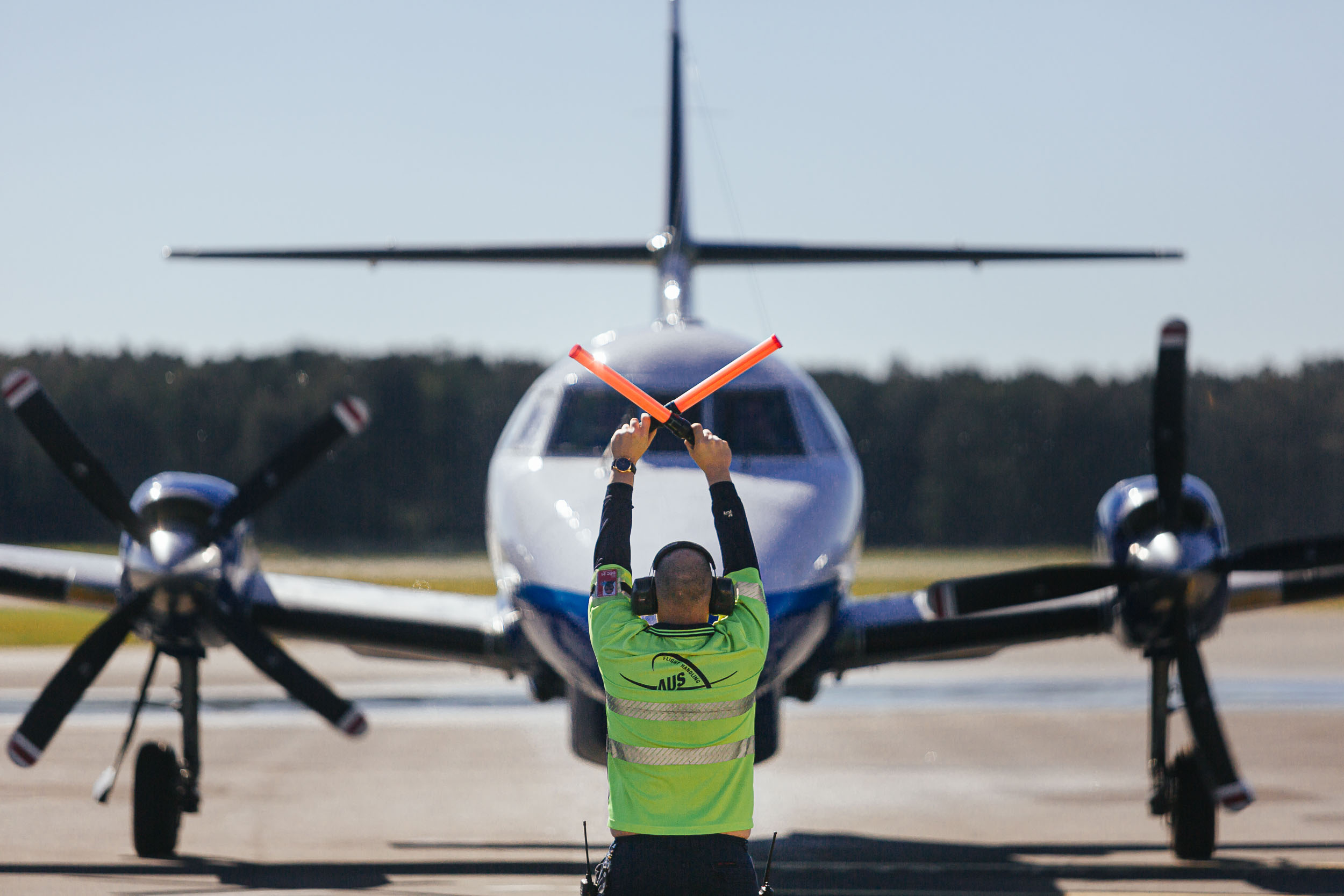 On Friday 3 July the Ballina Byron Gateway Airport welcomed the first direct flight between Australia's capital, Canberra, and Northern Rivers NSW via renowned regional airline FlyPelican.
The new seasonal route is the first new destination for Ballina Byron Gateway Airport in nine years and represents an exciting way forward for FlyPelican and the airport through the COVID-19 related disruptions. There will be three weekly flights between the destinations on Mondays, Thursdays and Fridays.
Canberra and ACT locals will be able to venture north and enjoy warmer temperatures and all the delights of our local region. Local businesses and tourism operators are sure to welcome the initiative with open arms as more inbound visitors from the ACT will provide much needed support for the local economy.
Ballina Byron Gateway Airport Manager, Ms Julie Stewart says the new route will have a positive impact for the community. "A key focus for us is to promote Northern Rivers NSW to other parts of Australia so we're thrilled to be working with Canberra Airport and airline partner FlyPelican in having a brand new exciting destination. We look forward to welcoming Canberra locals to our beautiful part of the world. This is a great example of regional airports working together to create new destination opportunities." said Ms Stewart.
The Visitor Services desk has limited DL brochure spaces if you wish to rack your DL brochure at the Visitor Services desk, a space costs $150 up until Monday 4 January. Please contact the Ballina Visitor Information Centre by telephone on 1800 777 666 to confirm availability of the DL brochure racks.