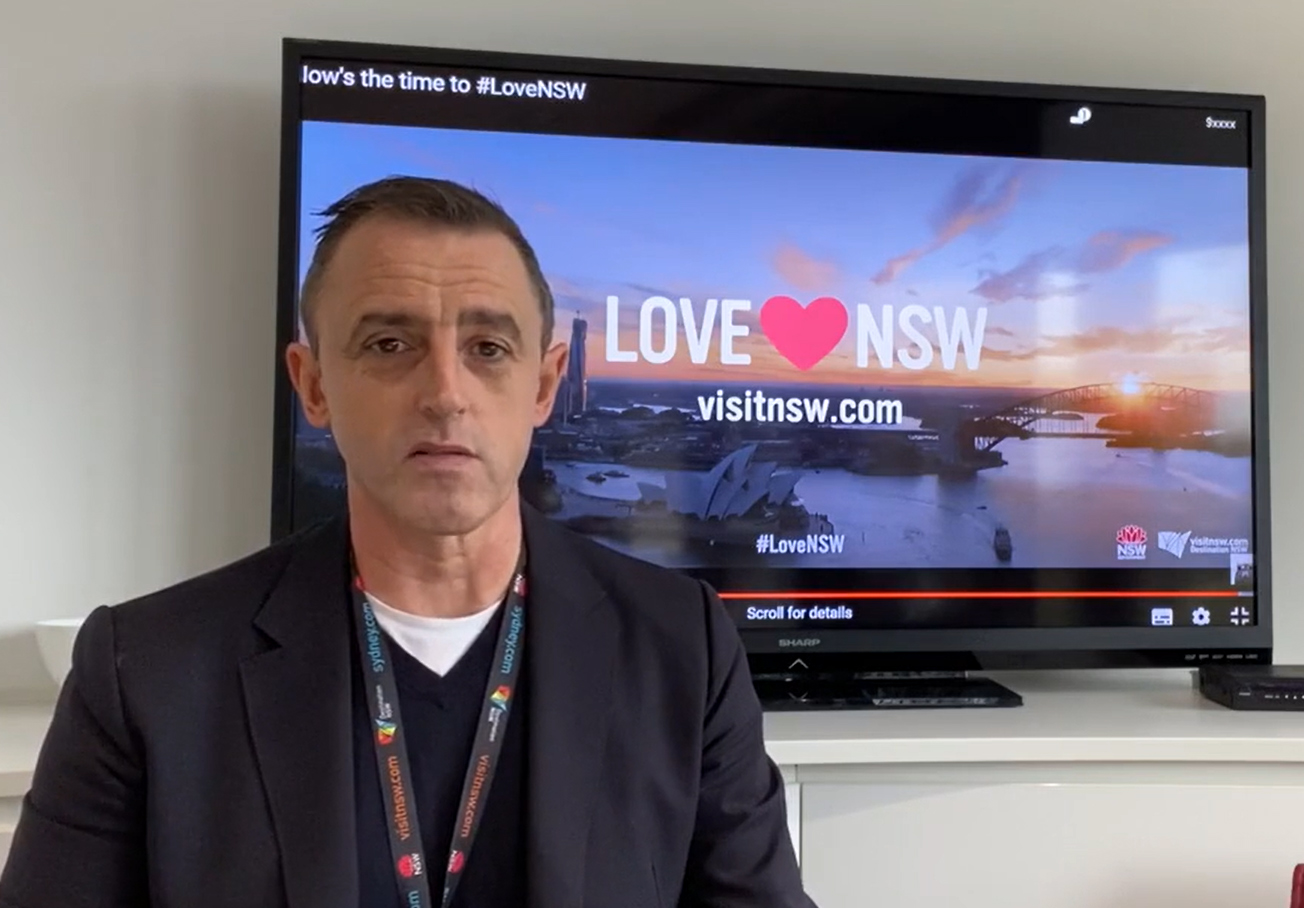 NSW residents and businesses remain on 'high alert' to stop the spread of COVID-19, and Destination NSW Chief Executive Officer Steve Cox has called on the industry to show leadership in the community by putting safety first.
Click on the image to watch the video message from Steve Cox, Destination NSW CEO.
"We must continue to follow instructions and the latest health advice - it is the best possible chance we have of continuing to move forward, and rebuilding our industry and the visitor economy for NSW," Mr Cox said.
"I strongly encourage all business owners to complete a COVID-safe business plan and register as COVID-safe on NSW.gov.au.
"This will provide you with a framework to ensure you, your staff and your customers are safe, and is a mark of confidence for visitors that our industry puts health and wellbeing first."
Mr Cox said the pandemic required a new way of life, personally and in the way businesses operate.
"We cannot settle for complacency, or compromise on physical distancing, keeping contact registers, and hygiene and sanitation. This virus is insidious and we've seen how the impact of an outbreak is widespread," he said.
"Let's work together in solidarity and support each other to approach these new challenges. Encourage each other to do the right thing – and why not share intel and resources where possible."
Destination NSW will continue to provide the latest information, tools and resources from the NSW Government via the weekly Insights newsletter. Please contact Destination NSW with any questions and refer to NSW.gov.au for health advice.
Source: Destination NSW