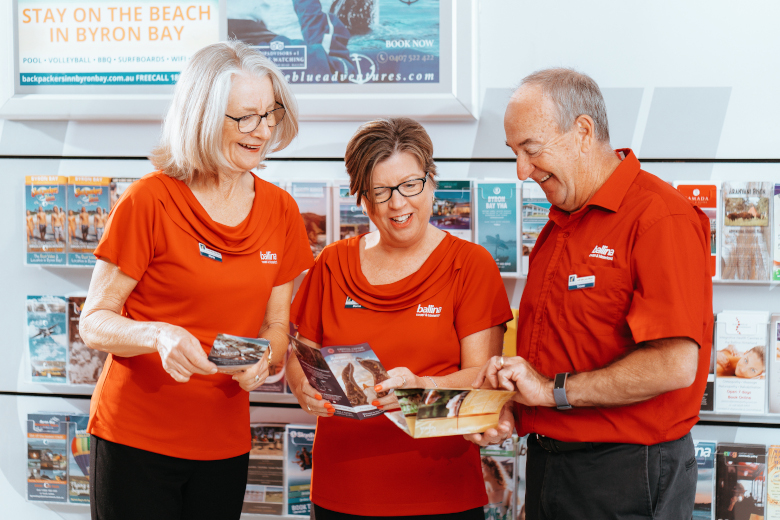 Are you looking to make new friends, be involved in your local community, enhance your knowledge and learn new skills?
The Ballina Visitor Information Centre is seeking volunteers for the visitor services desk located within the arrivals terminal at the Ballina Byron Gateway Airport.
This is an exciting opportunity to meet and greet visitors to the Ballina Coast and Hinterland whilst promoting local attractions, tours, activities and seasonal produce. If you are passionate about this beautiful region we call home, then why not inspire our visitors to stay a little longer and explore a little further by becoming a Volunteer Ambassador.
Current Ambassador, Lyn O'Meara, believes the Airport Visitor Services desk has a positive atmosphere and is a great place to share information. "I feel very privileged to meet travellers who are new to the area or who haven't been for 30 years! I love talking to such a diverse group of people and promoting our beautiful, natural attractions' she said.
If you have a solid knowledge of our local area, please telephone the Ballina Visitor Information Centre on 1800 777 666 or come in to the Centre to collect an information package and application form located at 6 River Street, Ballina. The Ballina Visitor Information Centre is open 9am-5pm Monday to Saturday and 10am-2pm on Sunday and public holidays.