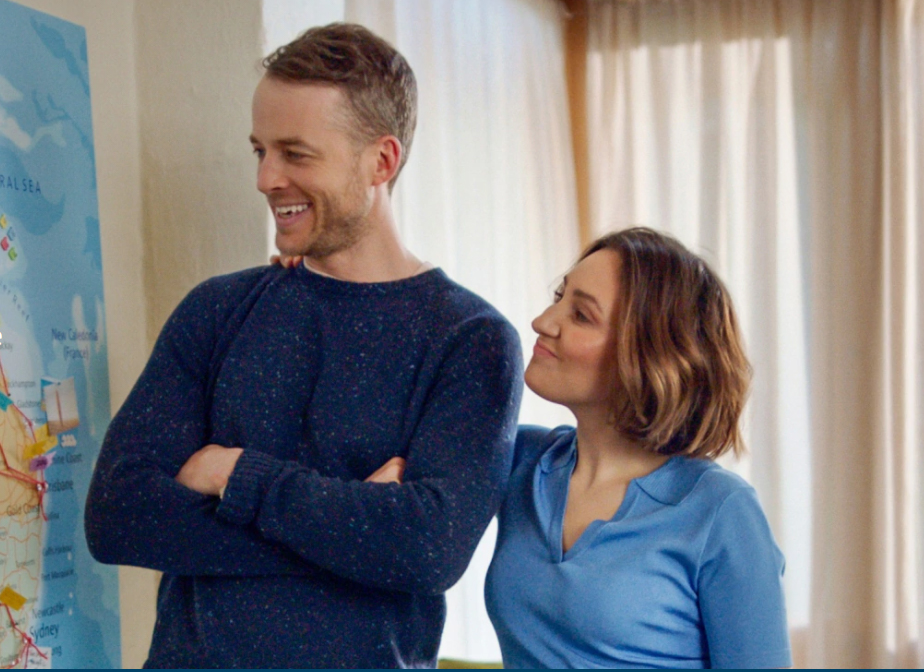 Tourism Australia has launch phase two of the Holiday Here This Year campaign with a television commercial featuring Hamish Blake and his wife Zoe. You may recall that Tourism Australia first launched the Holiday Here This Year campaign in January 2020 to support the bushfire recovery by urging Australians to take a domestic holiday and provide a much-needed boost to tourism operators and communities around the country.
This next iteration of the Holiday Here This Year campaign involves a strategic two-phased approach that started with the roll out of an inspirational teaser video which was released last Friday, and which was followed by a television commercial that encourages Australians to start booking and planning a domestic holiday. The campaign is fronted by two of our most iconic home-grown personalities, Hamish Blake and Zoe Foster-Blake, with a key focus of the campaign centred on encouraging Australians to travel like international travellers. To not just book a holiday, but also a tour or tourism experience. The campaign will continue to showcase some of the worst-hit bushfire areas, along with popular tourism destinations that have been badly impacted as a result of COVID-19.

Tourism stakeholders can download the updated industry toolkit to access the campaign logo and other useful tools for use in your own marketing activity and post on your social media channels to encourage consumers to visit you soon using #HolidayHereThisYear.

Review updated Holiday Here This Year Factsheet.
Source: Tourism Australia and Destination North Coast