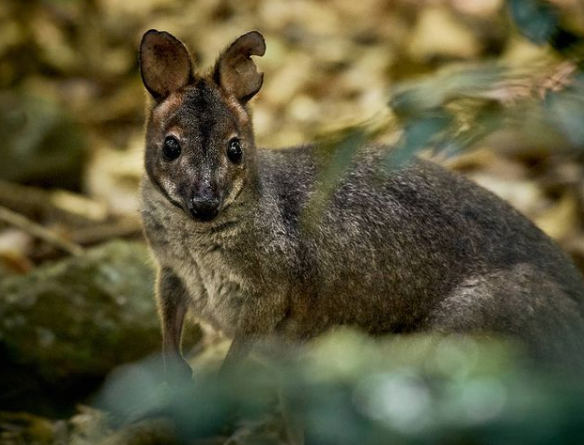 It's no secret that Ballina and Byron Bay are known for stunning coastlines, clear waters and great surf. Visitors flock to the region every year to experience just that; but if you are visiting the area, a trip to the Hinterland cannot be missed.
Experience the best of the regions produce at farm gate stalls, spot unique wildlife, chase waterfalls and visit quaint towns. The Ballina and Byron Hinterland area is full of surprises and the best way to see it is by following Tourist Drive 28. In this guide we will give you our tips and tricks to make the most of your day trip to the Hinterland areas.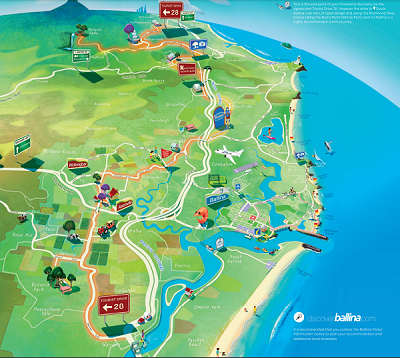 Starting in Ballina
Where you start the drive is completely up to you, but we suggest starting in the Ballina CBD and adding a trip across the Richmond River on the Burns Point Ferry. If you are a coffee lover, the main street of Ballina has no shortage of coffee shops to help get the day started.
Head west along River Street – Ballina's main street, towards the Burns Point Ferry. Spot Ballina's most iconic landmark – The Big Prawn which is almost directly opposite the turn off for the ferry! The Burns Point Vehicle Ferry crosses the Richmond River in approximately 4 minutes and is $7 for a car each way. The ferry is certainly the most scenic way and convenient way to get to South
Ballina.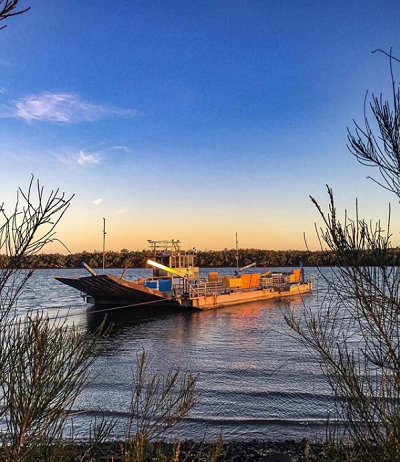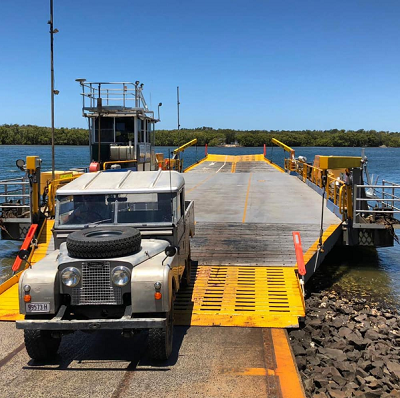 Photo: @travellingdan Photo: @spike.landrover
South Ballina – Wardell
Exiting the Ferry you will find yourself in South Ballina. Although only a few minutes away, South Ballina feels like a different world. From here you can take a quick detour to South Ballina beach or head directly to Wardell. Drive through scenic cane sugar farms as you make your way to the beautiful river town of Wardell.
If your stomach is already rumbling, or you are a pie lover – you must stop at Wardell Pie Shop. Wardell pies are famous across the Northern Rivers region and no trip to Wardell would be complete without a stop there. Grab them to go and eat by the river or save them for the next stop!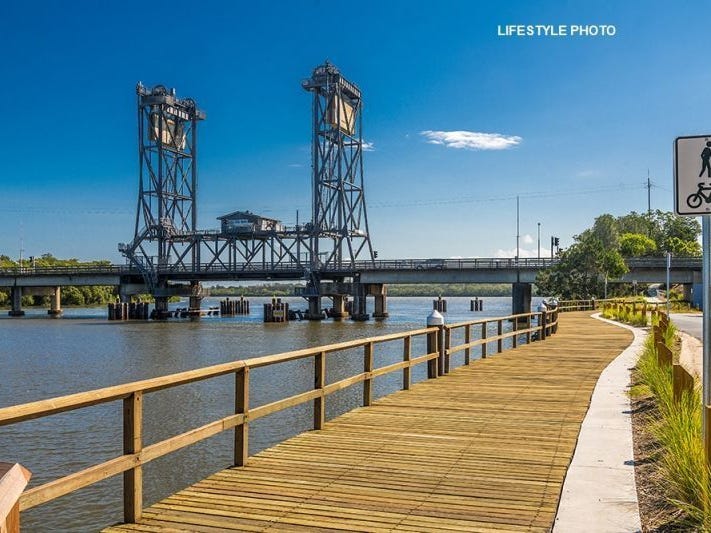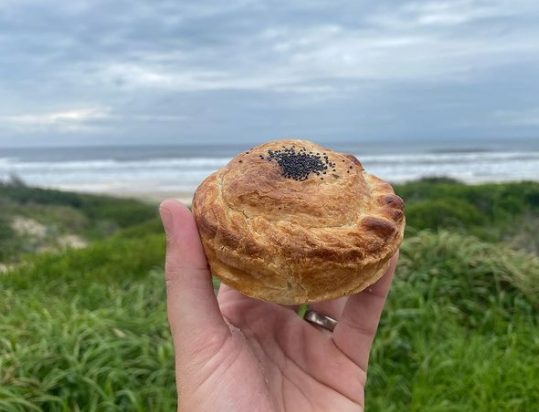 Photo: homely.com.au @the.piegirls
Start on Tourist Drive 28 – Victoria Park
Leaving Wardell, you are now officially starting your journey on Tourist Drive 28, first stop Victoria Park Nature Reserve in Dalwood. Victoria Park contains one of the last remaining remnants of the Big Scrub Rainforest. The short 300m boardwalk gives you an opportunity to spot over 150 species of trees as well as unique wildlife – if you are quiet you may even spot a pademelon.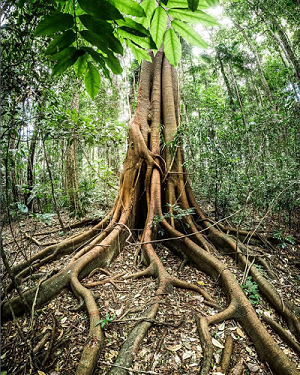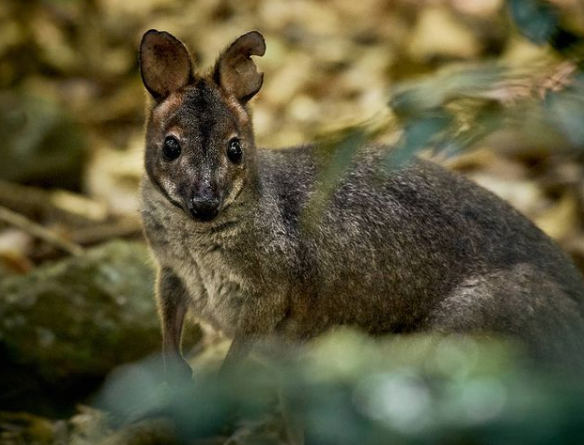 Photo: @christinehosie- Victoria park Photo: @thetimbojoans- Pademelon
Victoria Park – Summerland Farm
Heading back towards Alstonville you will drive past Summerland farm. This is an essential stop especially if you have kids that are itching to get out of the car. The Farm tours of their macadamia and avocado trees allows you to take in the sights, learn all about the paddock-to-plate processes and taste the farm products that are plucked right from the field.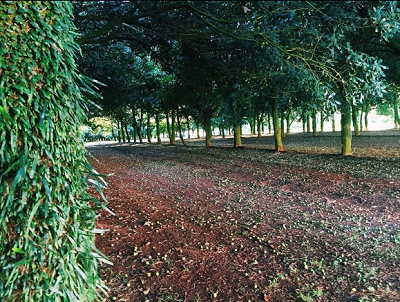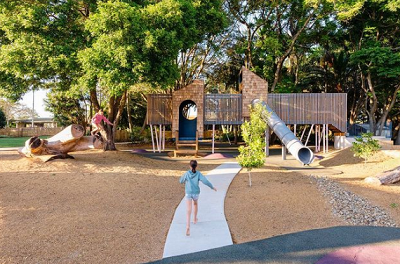 Photos: @summerland_farm
Summerland Farm- Main street Alstonville
After getting back on the road, it is a short trip into the main street of Alstonville where you will find a Heritage dream. Buildings such as Crawford House, built in 1910 and The Federal Hotel built in 1901 are both still accessible and open to the public.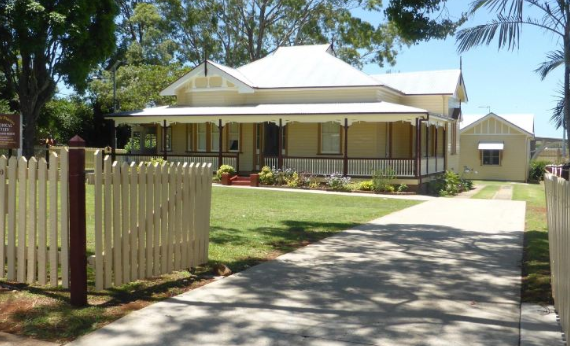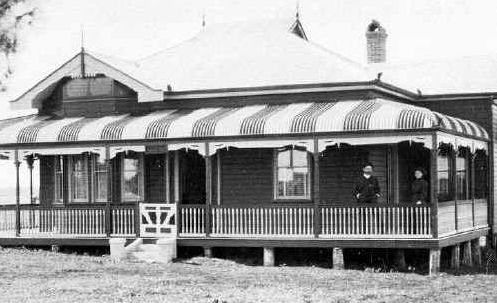 Photo: http://aphsmuseum.org.au/ Photo: Alstonville Plateau Historical Society.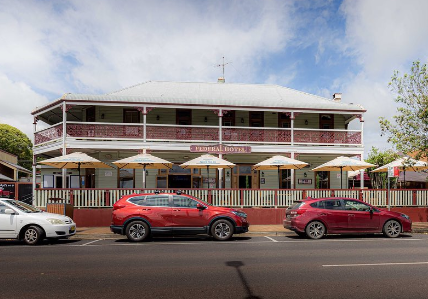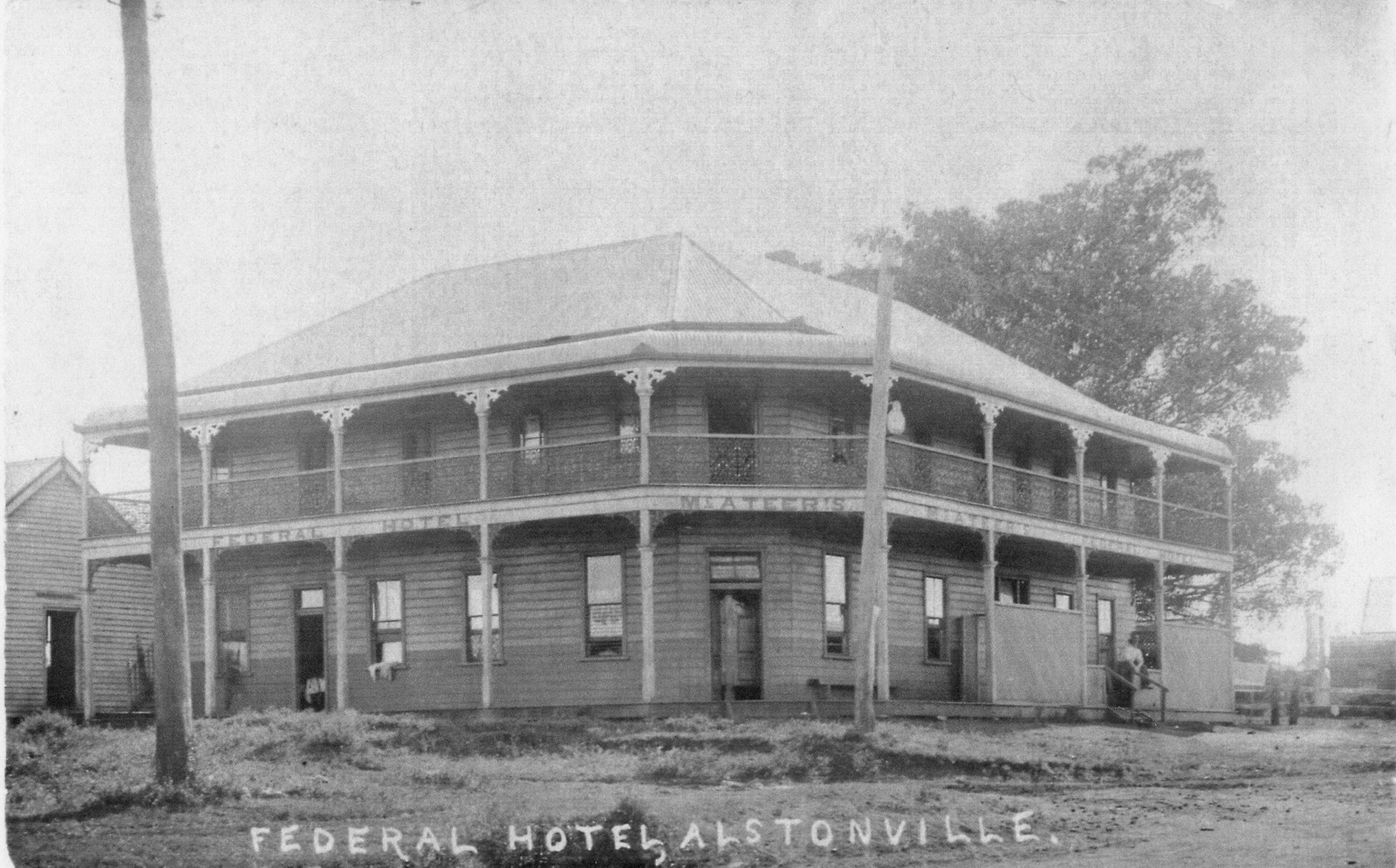 Photo: @lightcapturer Photo: Alstonville Plateau Historical Society.
Main Street Alstonville- Teven and Tintenbar
Follow the Tibouchina trees through to Teven then Tinenbar where you will find the famous Killen Falls. Stroll along the boardwalk and get lost in nature. Be met with the stunning 10 metre falls framed with rocks and abundant foliage.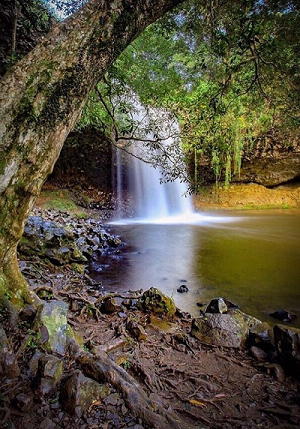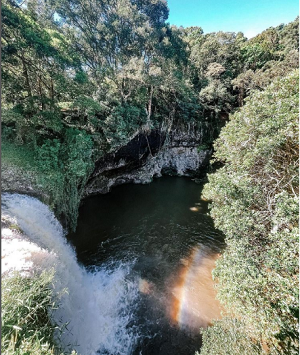 Photo: @discoverballina
Tintenbar- Byron Bay Wildlife Sanctuary
This next stop has something for everyone. Showcasing Australian mammals and marsupials the Byron Bay Wildlife Sanctuary has many opportunities to get up close to Australia's favourite animals. Try some of the famous pancakes at the sanctuary café and get yourself some delicious macadamias to take away.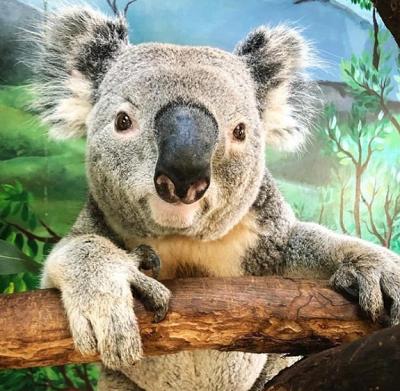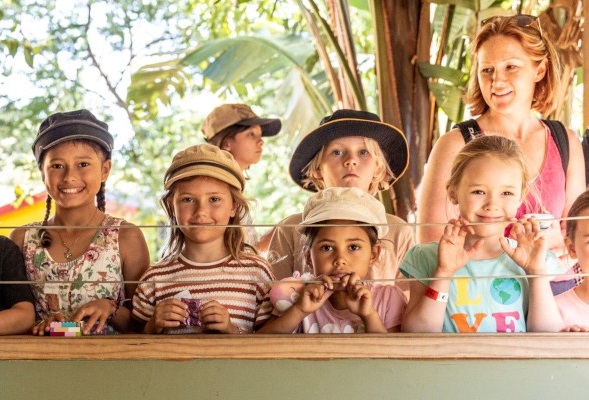 Photo: @happytravelsoz Photo: @discoverballina
Byron Bay Wildlife Hospital-Newrybar
Alright you've finished your pancakes from The Sanctuary café time to jump back in the car and head off to our next stop… Newrybar. Although small, Newrybar is packed with vibrancy and local passions. Visit Australia's oldest bakery, Harvest Café or perhaps you would like to purchase some local artisan gifts? The Newrybar Merchants is the place for that. Coffee lovers, this is the stop to get your fix at Zentvelds Coffee Plantation and Roastery open from Monday to Friday.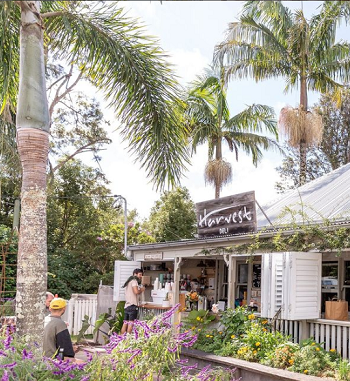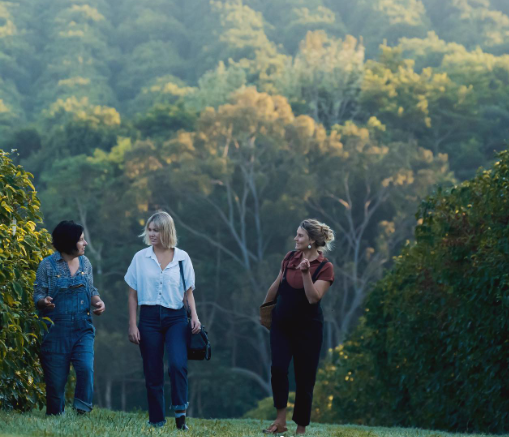 Photos: @harvest
Newrybar- Bangalow
Back on the road, the next stop for you is the beautiful Bangalow. Bangalow is known for its parks, unique shops and first-class cafes and restaurants. This is another town full of federation buildings surrounded by the rolling hills of the countryside.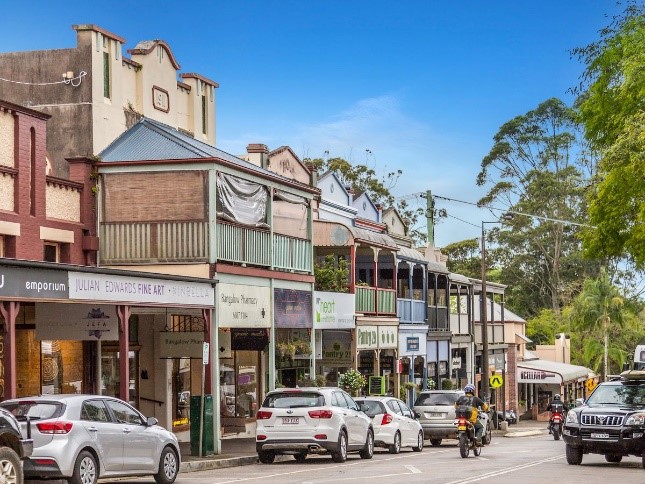 Photos: localsearch.com
Bangalow- Scarabelloti's Lookout
As you arrive to Scarabelloti's Lookout you will witness the perfect view of where the Hinterland meets the Coast. This quick stop is one of the best ways to see Byron's beautiful coastline and rural Hinterland regions. Make sure you grab the camera!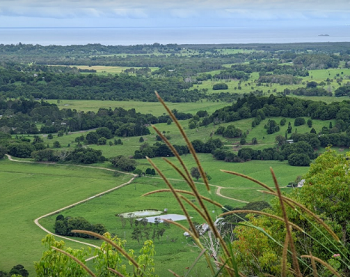 Photo: Ali Akbari
Scarabelloti's Lookout- Minyon Falls
Get ready for arguably the most scenic portion of our tourist drive 28. With overarching trees lining the winding country road and sunlight peaking through the dancing leaves, you will soon make your way into Nightcap National Park. Minyon Falls is the largest falls in the Northern Rivers, with a plunging waterfall that descends more than 100 metres. The Minyon Falls picnic area is situated on Minyon Drive above Minyon Falls and makes for a picturesque lunch stop.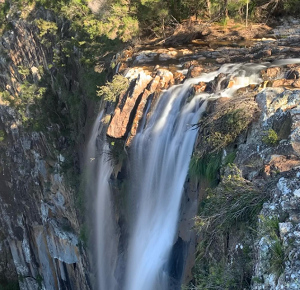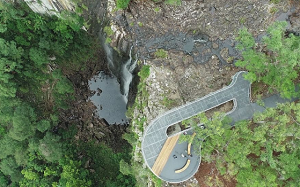 Photos: NSWparks
Minyon Falls- Crystal Castle and Shambhala gardens
From Minyon Falls we will be heading back towards the Coast to the astounding Crystal Castle and Shambhala Gardens. Welcome to the home of the largest natural crystals in the world where you can sit in an ancient amethyst cave. This is a once in a lifetime experience that cannot be matched anywhere else in the world.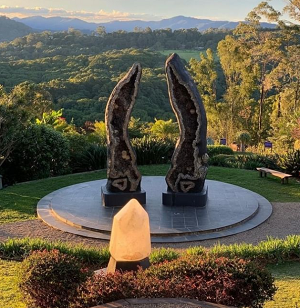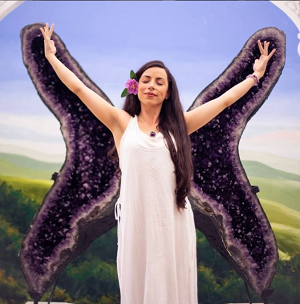 Photos: @Crystalcastlebyronbay
Crystal Castle and Shambhala gardens- Mullumbimby
Now you have enriched your spirit at the Crystal Castle it is time to move on to the last leg of Tourist drive 28 by heading North to Mullumbimby. The town of Mullumbimby has a variety of quirky cafes and excellent restaurants. You will find colourful shops, interesting heritage buildings, a local museum and parks surrounding the township.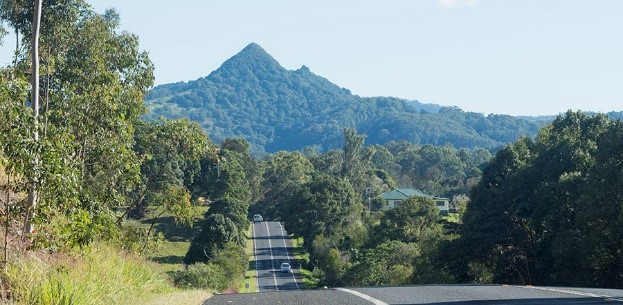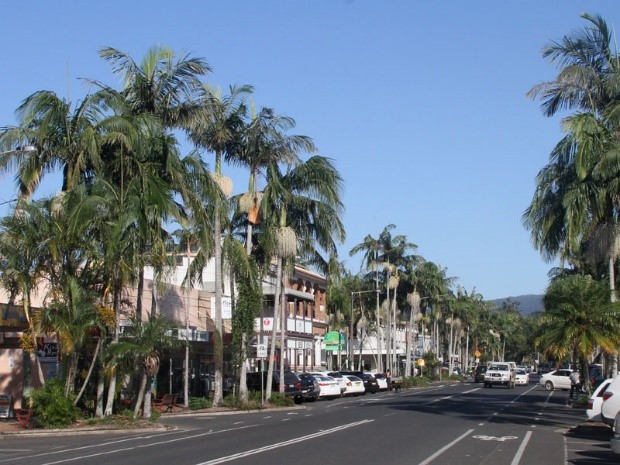 Photos: Visitnorthcoast.com.au
Mullumbimby-Ballina
From Mullumbimby the Northern Rivers is your oyster. You have uncovered some of our greatest hidden gems as you have ventured the peaceful and winding country roads. The quickest way back to Ballina is via the Pacific Highway. Share your images that you have collected along your journey using Instagram or Facebook and with us here at the Ballina Tourism Team by tagging @discoverballina.