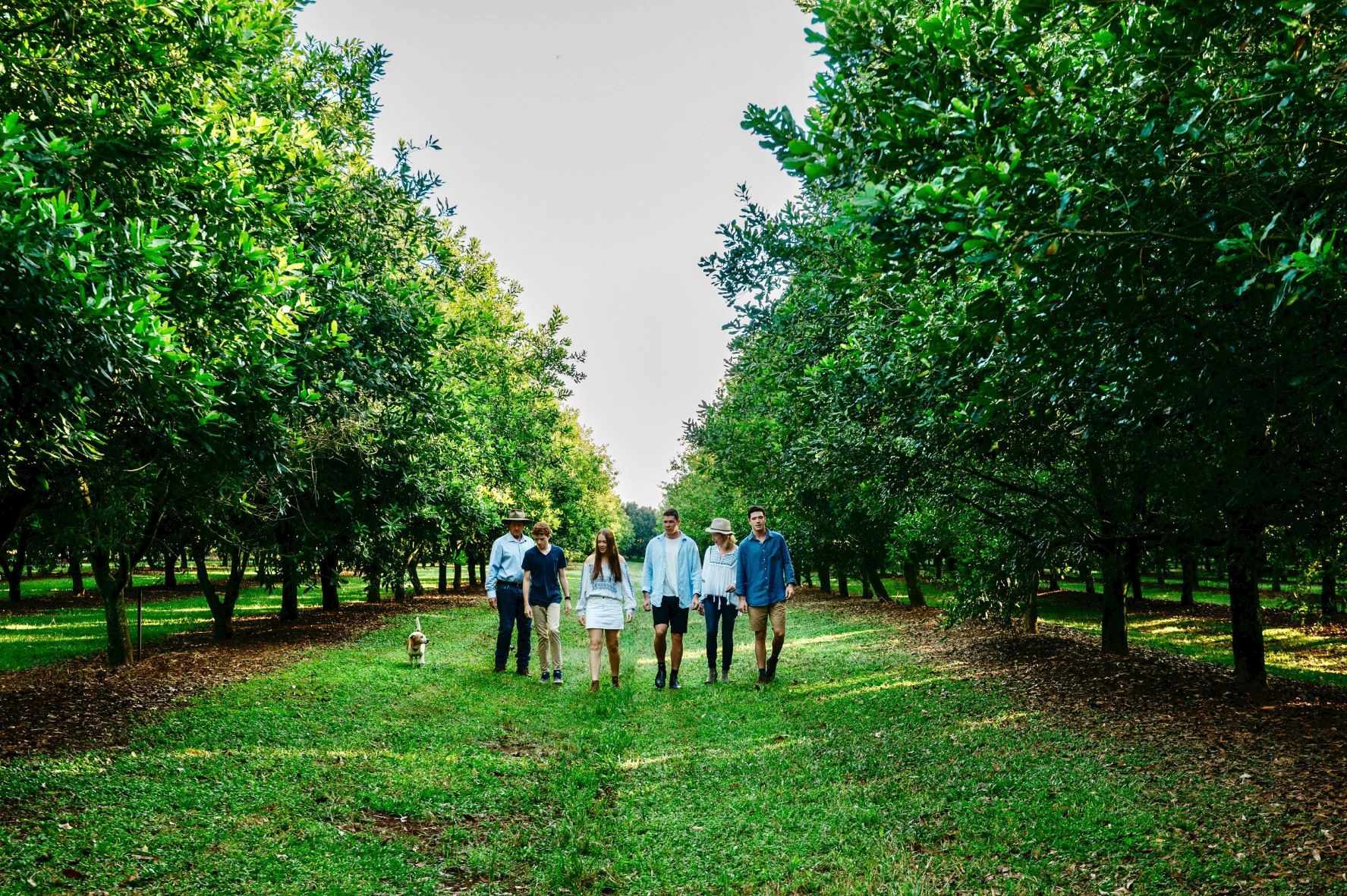 The Northern Rivers NSW region is a mecca for quality producers and creative artisans. Local growers, makers, distillers, brewers and manufacturers breathe life into the region with renowned artistic flare and sustainable approaches. Discover the taste and spirit of the Northern Rivers with locally sourced produce and giftware.
Proudly supporting our local producers and suppliers, the Ballina Visitor Information Centre stocks a great range of locally made gifts. This edition, we dive into the stories behind some of the amazing suppliers who are stocked in the Ballina Visitor Information Centre.
Avilla Farms (Pictured above)
Avilla Farm Macadamia Skin Care is based on a fifty-acre, family-owned macadamia farm in Alstonville. Farmer Andrew grew up on macadamia farms before moving to the city as a young adult. Although he enjoyed bringing his family up in the big smoke, he yearned to follow his real passion, doing something he absolutely loves - farming. So, at the end of 2008, Farmer Andrew, his wife Ann and four children moved onto their own macadamia farm.
Avilla Farm Skin Care began when Ann, Farmer Andrews wife began her own journey into the many benefits of macadamia oil. She learned that not only are macadamias an amazing source of nutrition when consumed, but that the oil is an incredible (natural) source of nourishment for our skin. Once Ann tried her first few batches of macadamia oil, it became a family affair during the 'testing' phase. Everyone loved how good their felt and appeared. Even the men were using it - including their 19-year-old surfing son who found it helped hydrate his skin before and after hitting the beach and when shaving. Macadamia Oil mimics the natural oils on your skin, soaks in easily, locks in moisture and keeps skin hydrated. It is rich in beneficial, nutrients, antioxidants, and vitamin E. The Avilla clan agreed that they needed to share their discovery with Australia and beyond.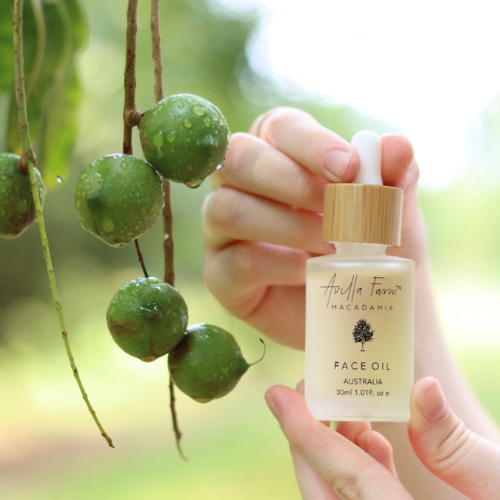 Avilla Farm
Lambruk Pantry
Located in Mullumbimby NSW, Lambruk Pantry pride themselves in creating nutritious sauces and chutneys that the whole family can enjoy. Lambruk Pantry is a part of the Lambruk Group, a family owned and operated business that has been offering quality services to clients for over 40 years.
Paige, the creator of Lambruk Pantry started the business out of a passion to create beautiful products in unique settings. After being diagnosed with Endometriosis, Paige realised that she needed to make some major changes. Leaving the Events Industry and joining the family business, Paige began experimenting in the kitchen to create foods that would satisfy her sweet tooth, while also avoiding foods that would potentially trigger a flare-up of her Endometriosis. Sharing her creations with friends, Paige soon realised she could turn this passion into a business.
Lambruk Pantry has now been running since 2020 and continues to thrive. Paige's beautiful creations have been welcomed into the hearts and homes of many residents across the Northern Rivers and beyond. Paige prides herself in going directly to the source to get the best and freshest produce possible. Working directly with farmers Paige and her husband Lyall have even been known to pick the fruit themselves when they arrive at farms that are struggling with staff shortages.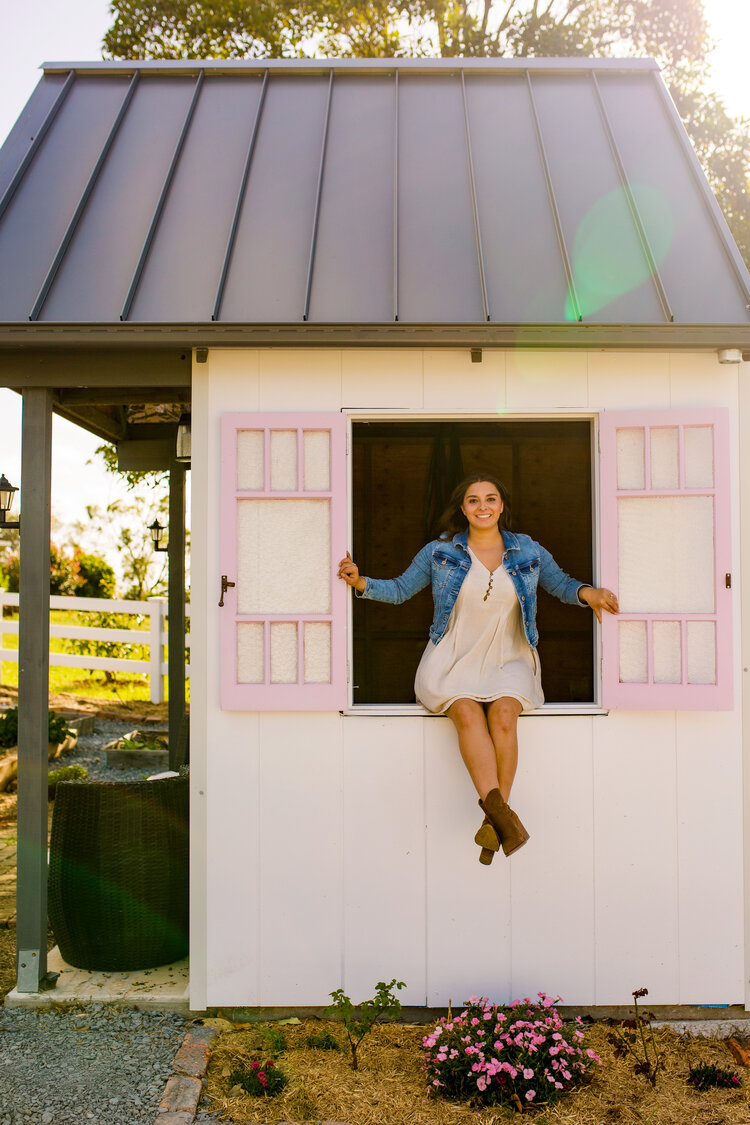 Paige, Lambruk Pantry
Ballina Honey
Ballina Honey is a small family business, located in Pimlico. The property, "Sheer Falls", is also the family home and business centre. They are nestled into the base of the Blackwall Range, backing onto the Uralba Nature Reserve. Beekeeping is in the family – Rob is a 3rd generation beekeeper, and his father Ron was a Master Beekeeper. Rebecca manages the local distributions, catering, bulk/specialty items and farm gate sales.
This special honey of theirs is made by hand, in small batches, and is full of the live components natural raw honey contains. They gravity filter the honey cold through light fabric filters and use steam and boiling water, to clean the equipment. They don't interfere with the natural production of the hives, and they don't over farm them.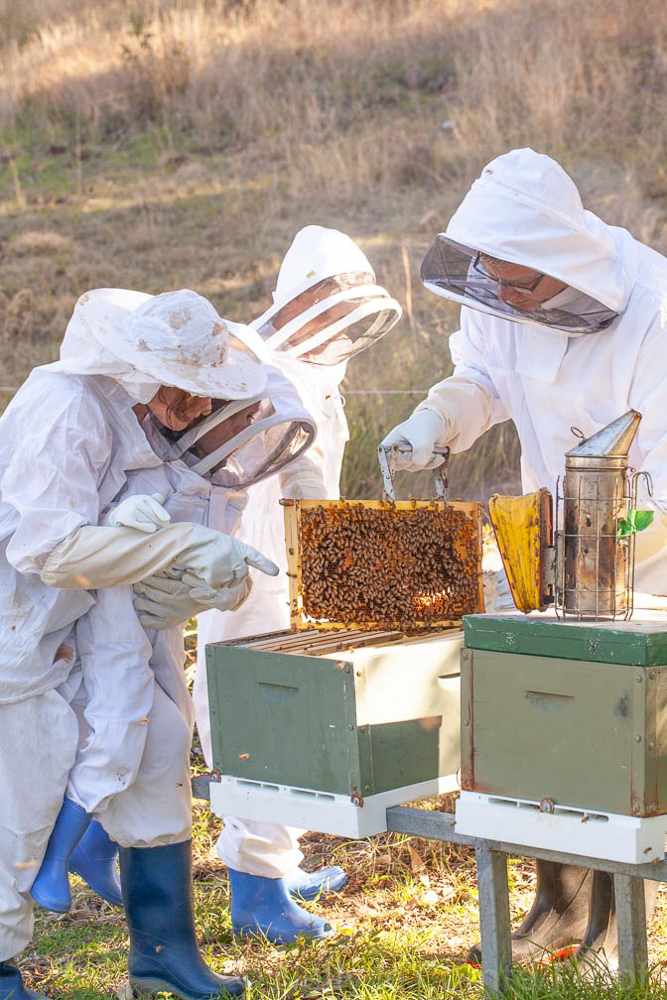 Ballina Honey
Byron Bay Cacao
Located in the Ballina Industrial Estate Byron Bay Cacao is a premium artisan chocolate company inspired by a simple thought – "I am only limited by my imagination"
Richard Tuohy has travelled a large part of the globe exploring each country for its unique cuisine and culture. This inspired his journey to translate these enriching experiences into food, which led to his love for creating chocolate. He is a zealous craftsman who prides his accomplished reputation for producing the finest chocolates. Each creation is handcrafted with the respect and care they demand, ensuring Byron Bay Cacao's artisan chocolates are unique and luxurious from the crisp chocolate shell down to the rich, soft ganache centre. It is chocolate pleasure in its purest form.
You can visit Byron Bay Cacao in the Ballina Industrial Estate Tuesday to Friday from 8am – 4pm and Saturday 8am – 3pm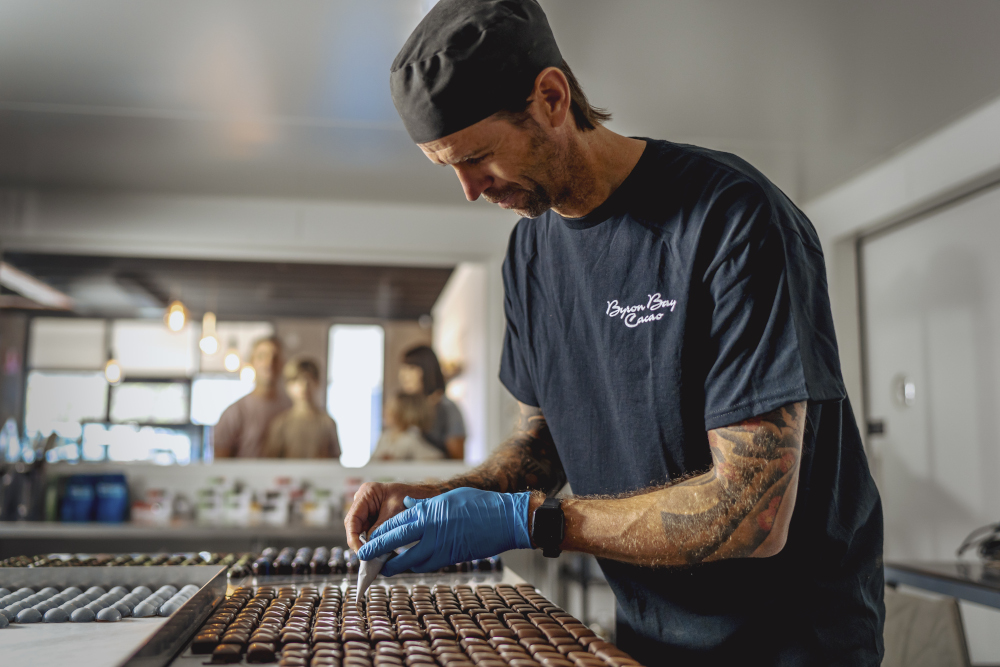 Richard, Byron Bay Cacao
Wattle Tree Creek
Based in Dunoon, Wattle Tree Creeks tropical fruit and macadamia farm grows over 25 varieties of fruit and macadamia nuts. Their products are preservative free and made mostly from the produce grown on the farm.
Claire, the owner and creator of Wattle Tree Creek started the business after discovering lemon myrtle at the local market. Amazed with the intensity of flavour and smell, she began incorporating local bush foods into her old family recipes. Claire's hobby quickly became her passion and naturally became her business, which has been going from strength to strength over the last thirteen years. Claire purchased acreage, which now grows much of the produce used in her preserves. Using the fresh, spray free ingredients is key to the amazing flavours found in Wattle Tree Creek's products.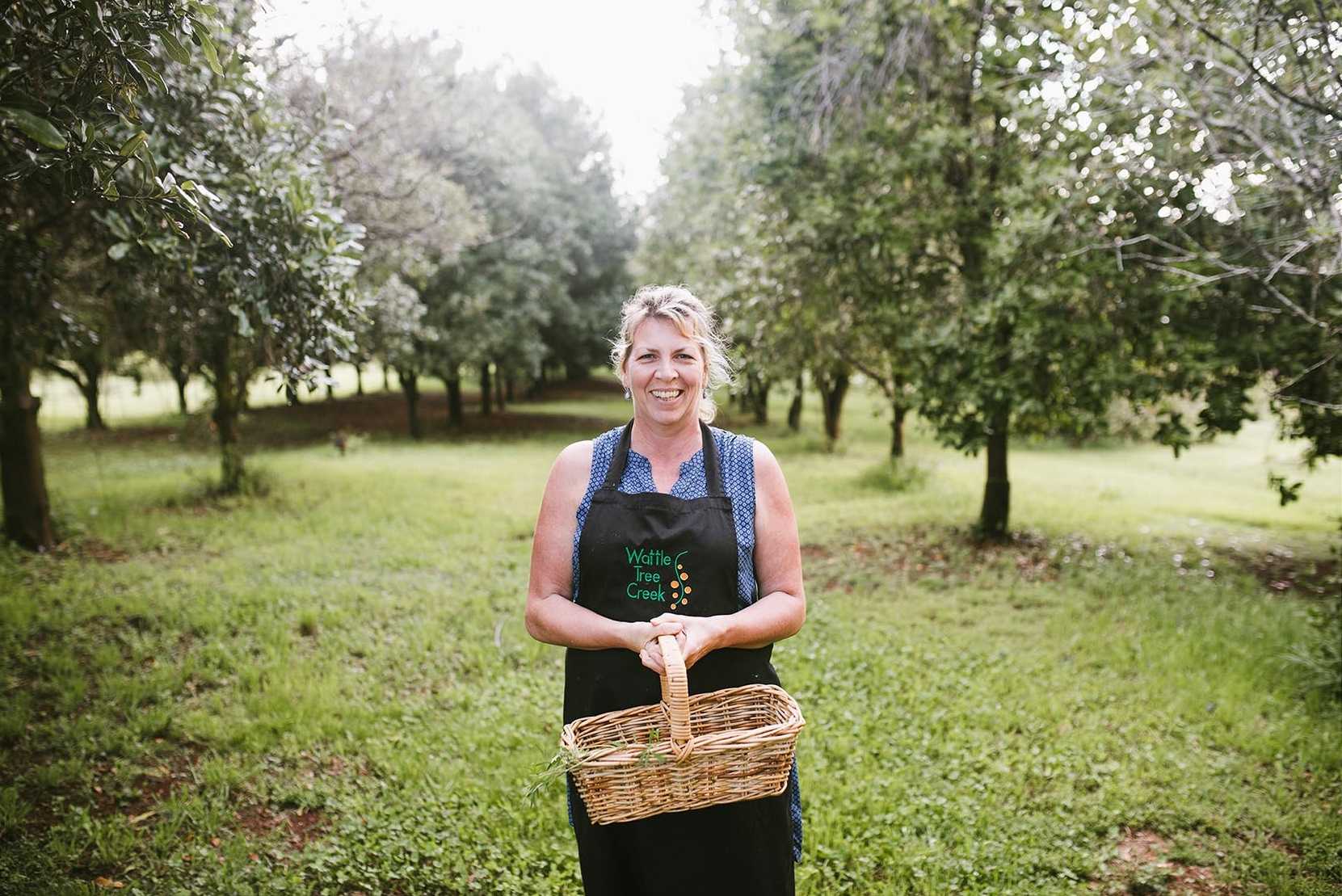 Claire Wattle Tree Creek - Credit Ben Wyeth
Zentveld's Coffee
Rebecca Zentveld is known as the 'Roast-mistress' of Zentveld's Coffee, roasting on the family farm in Newrybar since she was twenty-three. Leaving Melbourne in 1993, John and Rebecca Zentveld returned to John's parents coffee plantation to start the roastery business. Drawn to the qualities of the local beans, Rebecca and John were confident in opportunity to create a true single origin specialty. Naturally sweet, low in caffeine and yet rich in flavour, these coffee beans are truly unique due to the cool climate in which they grow. Zentveld's Coffee are a true crop to cup experience. The beans are grown, roasted, packed, served and supplied all from the beautiful farm in the Ballina-Byron Hinterland.
Of course, it's not all about growing coffee on the Zentvelds Farm, they also pride themselves on caring for the land. Using regenerative practices, they truly aim to look after the soil, trees, wildlife and waterways. With the headwaters of Skinners Creek starting on the property, 20% of the land is decided to the creek line riparian zone and forest regeneration. The coffee beans are grown naturally without harmful pesticides. In the words of Rebecca these Australian beans are "as rare as they are good".
You can visit Zentveld's coffee Monday to Friday from 8am – 4pm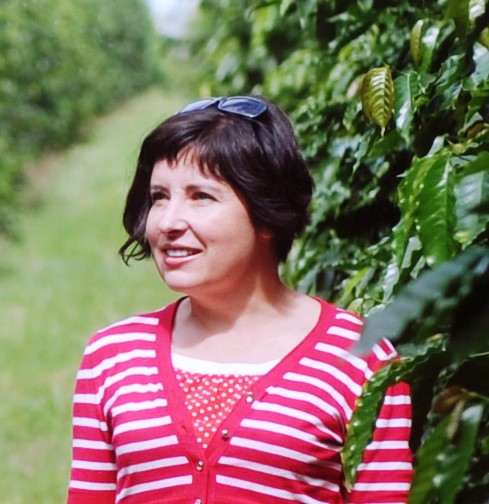 Rebeeca Zentveld
Byron Bay Olive Co.
Byron Bay Olive Co's founder, Antoine Quezel, grew up in Provence, France, and spent much of his childhood helping his parents at their daily market stall selling olives, garlic and spices.
The knowledge, skills and recipes come from Antoine's family and home region and have been shared through generations. In 2015 Antoine arrived in Australia and noticed that no one offered the Mediterranean flavours of his home, so he opened his first market stall at Bangalow Markets - and sold out!
From there Byron Bay Olive Co. has grown substantially and now visits weekly farmers and community markets from Sydney to the Gold Coast. Byron Bay Olive Co. now has an online store, shop in the Byron Industrial Estate, and wholesale and distribution partners in various parts of Australia. The vision is for the product range to become a healthy part of our customers' diets and to be talked about at BBQ's and social gatherings of family and friends across Australia.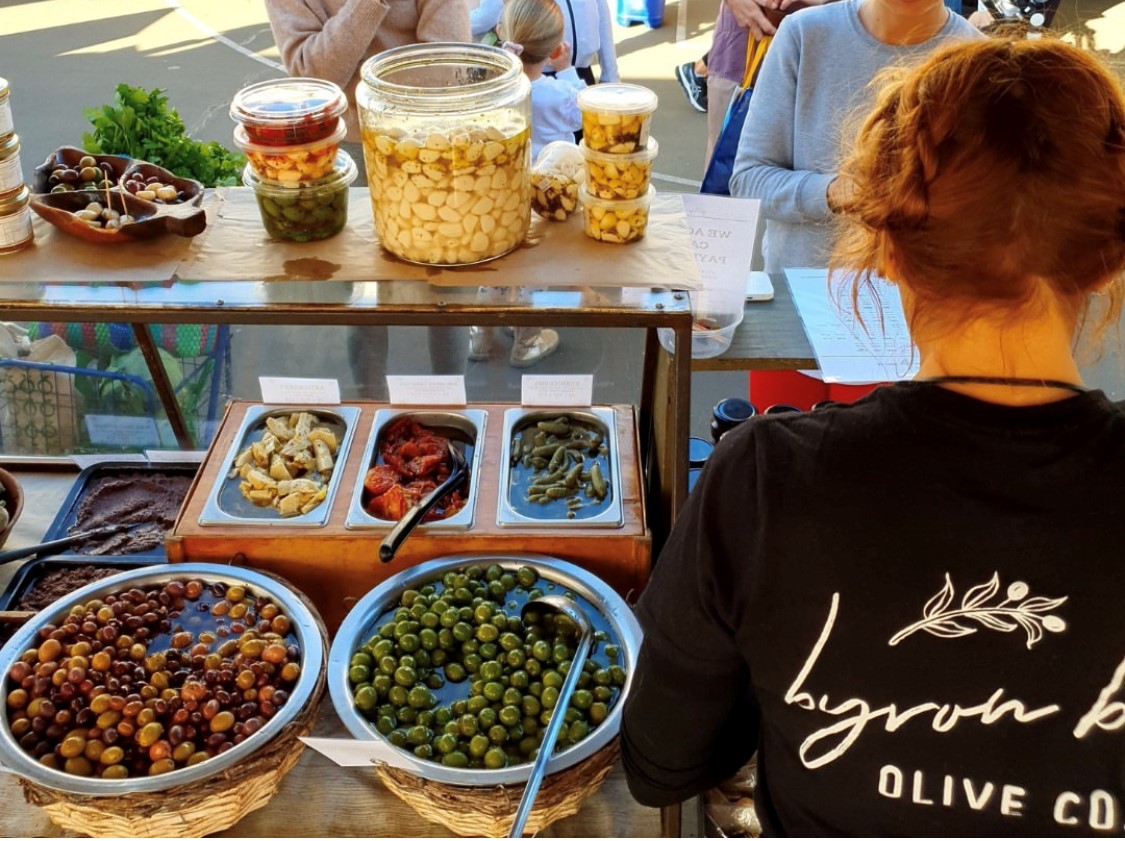 Byron Bay Olive Co
Duck Creek Macadamias
Duck Creek Macadamias started in 1987 with the purchase of two macadamia farms – in Newrybar and Teven. As the business grew, they came to rely on not only their own harvests but those of other local growers. Over the years they have built a reputation as producer of Australia's finest macadamia products – including cold pressed oil, pure macadamia honey and of course the well-loved premium sweet and savoury macadamias.
Now 30 years later, Duck Creek Macadamias is still 100% Australian owned and run, operating from the original farmhouse in historic Newrybar. Proudly showcasing the wonderful indigenous Australian Macadamia nut to the world, Duck Macadamias never lose sight of their farmhouse origins, celebrating being truly 'of and from the farm'. Duck Creek Macadamias aim is simple, to produce the world's best macadamia products, and have a lot of fun doing it.
Duck Creek Macadamias welcomes visitors to the Newrybar Farm Monday – Saturday