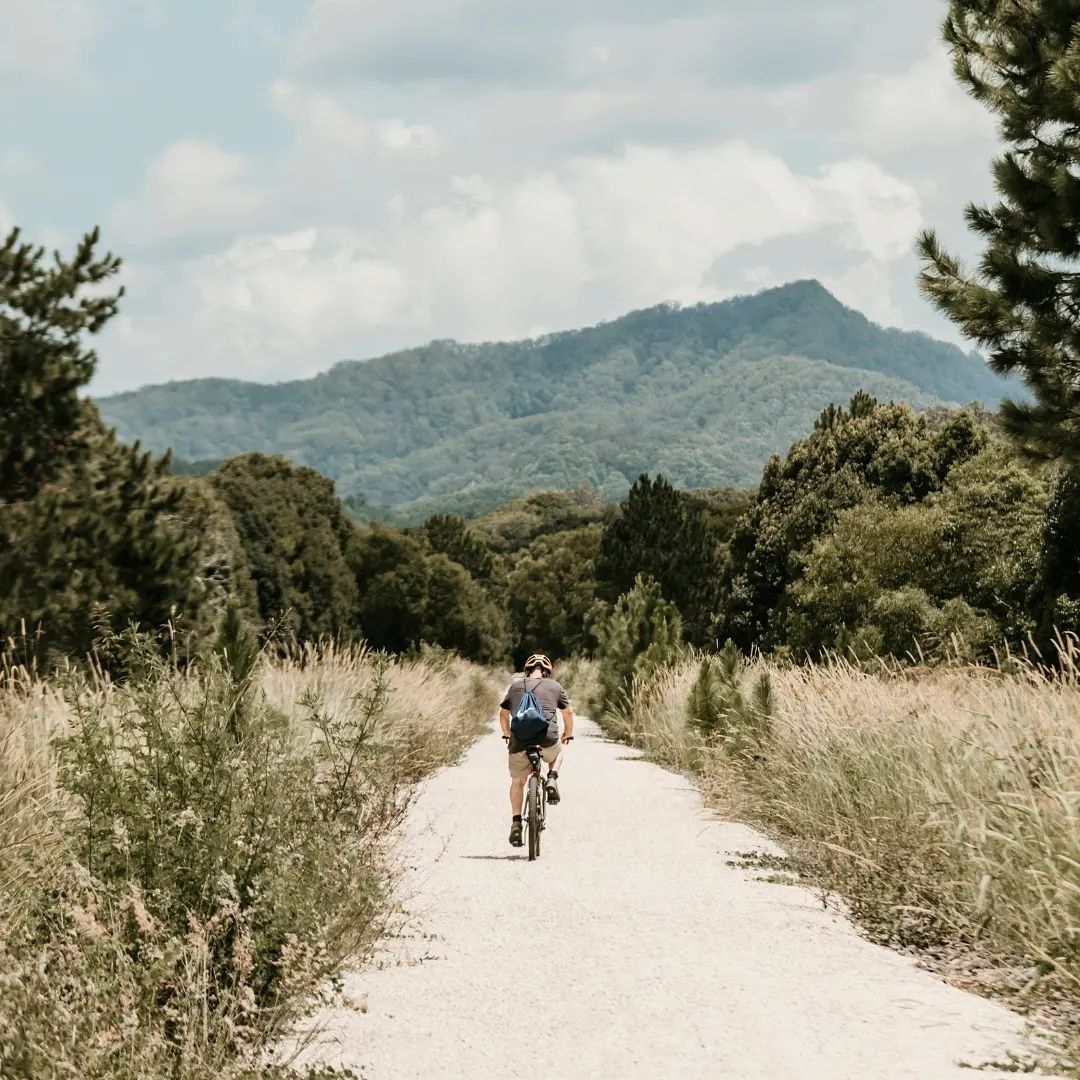 The Tweed section of the Northern Rivers Rail Trail is complete and the region is buzzing about it!
Image: @visitmurwillumbah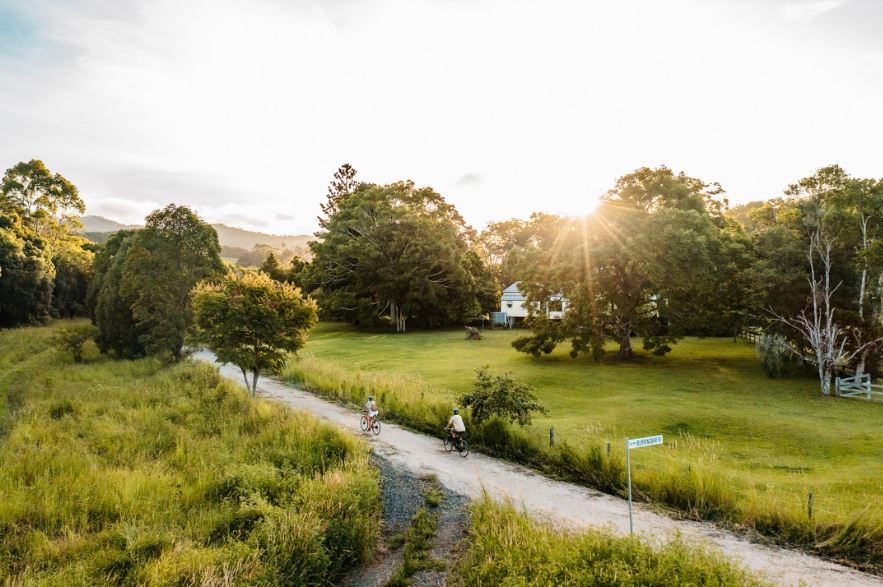 Image: Kiff and Culture
It has been long awaited and the Northern Rivers region is so excited to be able jump on their bikes or slip on their walking shoes and follow the railway through the Tweed section of the Rail Trail. Along the 24km trail you'll pass by working farms, cross over many bridges ,navigate original train tunnels and travel through some pretty gorgeous landscapes.
The Northern Rivers Rail Trail is only a short drive up the highway from Ballina and it is a great opportunity to take in the beautiful Tweed hinterland and explore the towns and villages that connect the rail trail.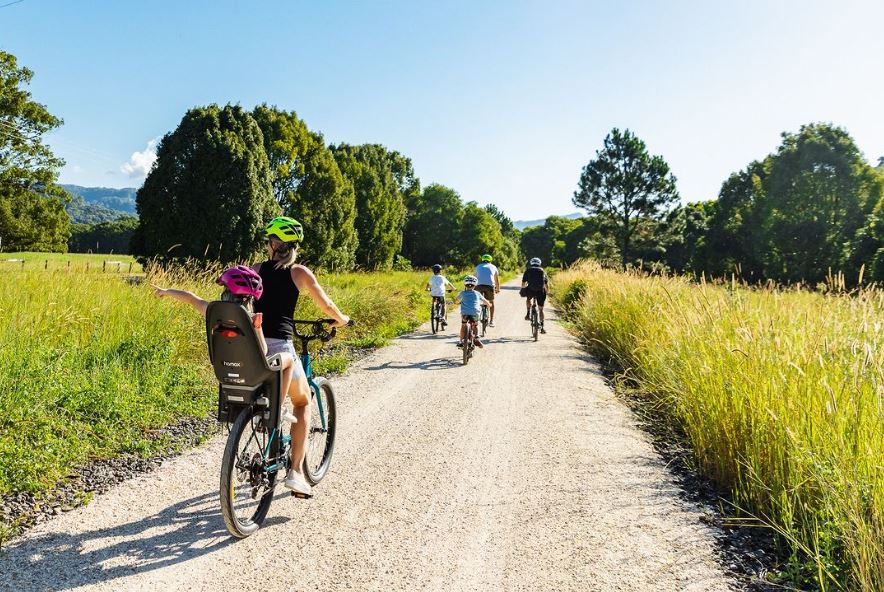 Image: Kiff and Culture
Starting at the Southern end of the trail you will pass through the small vibrant community of Crabbes Creek. Stop in and grab a snack for the road at the famous Crabbes Creek Store.
2.9 kms North you will arrive at Mooball station.. The black and white spotted power poles and the famous Moo Moo Roadhouse mark the entrance to the village. don't forget to stop off for a coffee and cake at the Post Shop Cafe!
Another 2.2 kms North you will cycle through lower Burringbar, home to Tweed Valley Whey Farmhouse Cheeses and into Upper Burringbar.. a gorgeous little village with a green hilly backdrop. Grab a coffe at The Barn Burringbar or check out some treaures at Heath's Old Wares and Collectables then make sure you have you headlamp packed as the 525m long Burringbar Range Tunnel is the main feature of this section of the trail. Keep an eye out for glow worms and try not to disturb the microbats who call the tunnel home.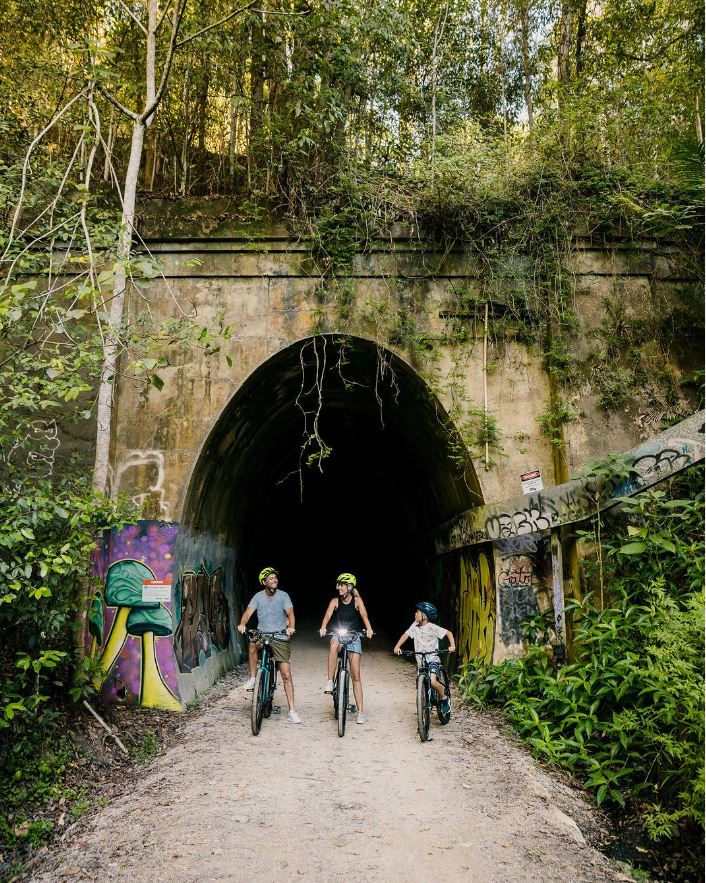 Image: Kiff and Culture
The next station north of the Burringbar stations is Stokers Siding! Make a stop here at Hosanna Farm Stay for some farmyard fun and if you're cruising by in the afternoon you may catch some live music. Stokers Siding is also home to a Community Print Makers, Art Gallery and a Post Office/General store at the old station building if you need to top up on snacks.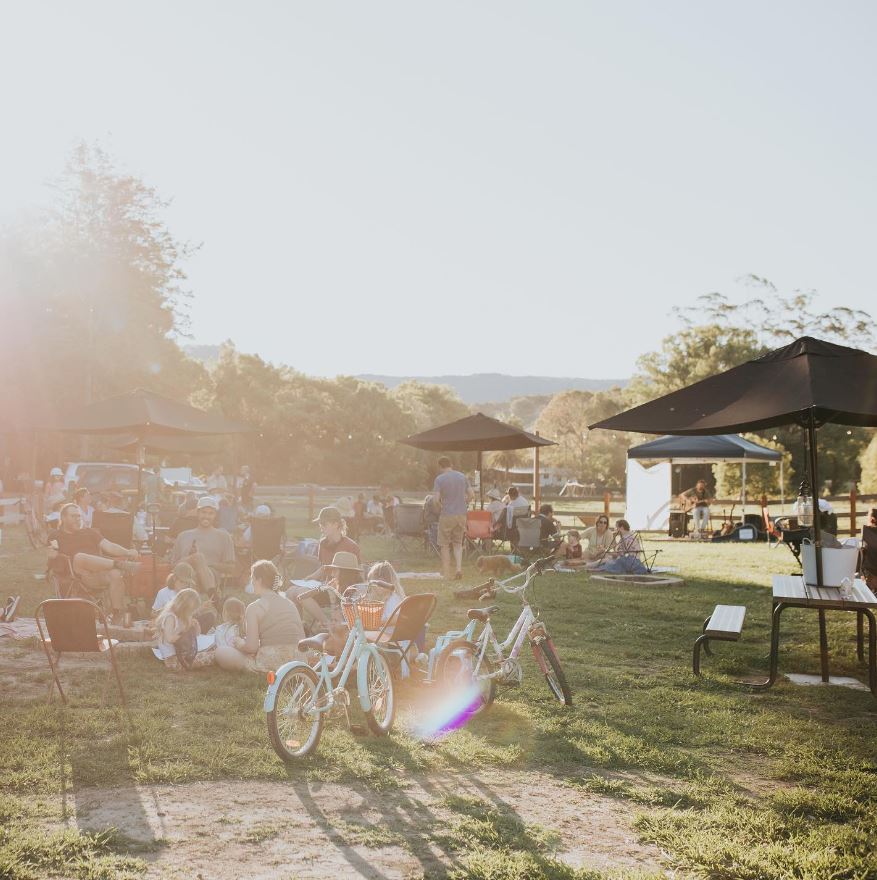 Image : Hosanna Farmstay
As you continue North along the trail you will pass through tree tunnels and green cow paddocks with mountain backdrops as you travel past Dunbible station and the Tweed Regional Gallery and Margaret Olley Art Centre onto your finish line at the bustling town of Murwillumbah.
Bikes are available to rent at Mooball as well as Murwillumbah and Shuttles can be arranged with Murwillumbah Cycles