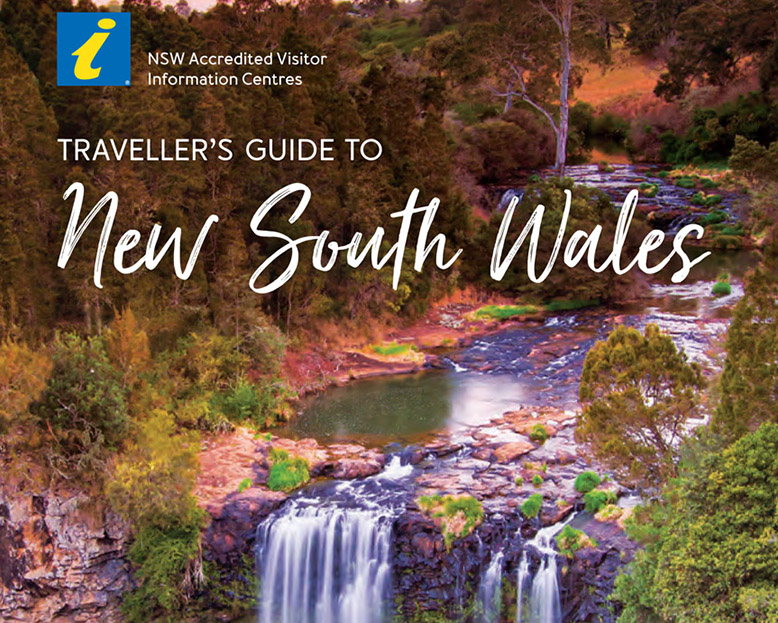 The Tourism Group, supported by Destination New South Wales is publishing the second annual edition of Traveller's Guide to New South Wales.
This comprehensive FREE touring guide includes maps and detailed touring notes on all of NSW from Sydney to the regions, towns and cities, sights and attractions, beaches and national parks. An invaluable guide for visitors, it also includes listings of over 100 NSW Accredited Visitor Information Centres (AVICs) each with their Top 5 highlights, providing travellers with a directory of the NSW network of AVICs.
Advertising opportunities are available for Full, Half or Quarter page display ads or with formatted directory advertisements (Quarter or Eighth of a page) grouped by region. With 80,000 copies plus an online version, this guide is invaluable for travellers and a vital reference tool for AVIC staff for customer enquiries. It provides a cost effective medium for tourism operators to reach their target audience directly. Click here to download a list of advertising rates and copy of the booking form.
Booking deadlines are due by Wednesday 24 October. For all bookings and enquiries contact Paul Manias on 0412 825 205 or email This email address is being protected from spambots. You need JavaScript enabled to view it.