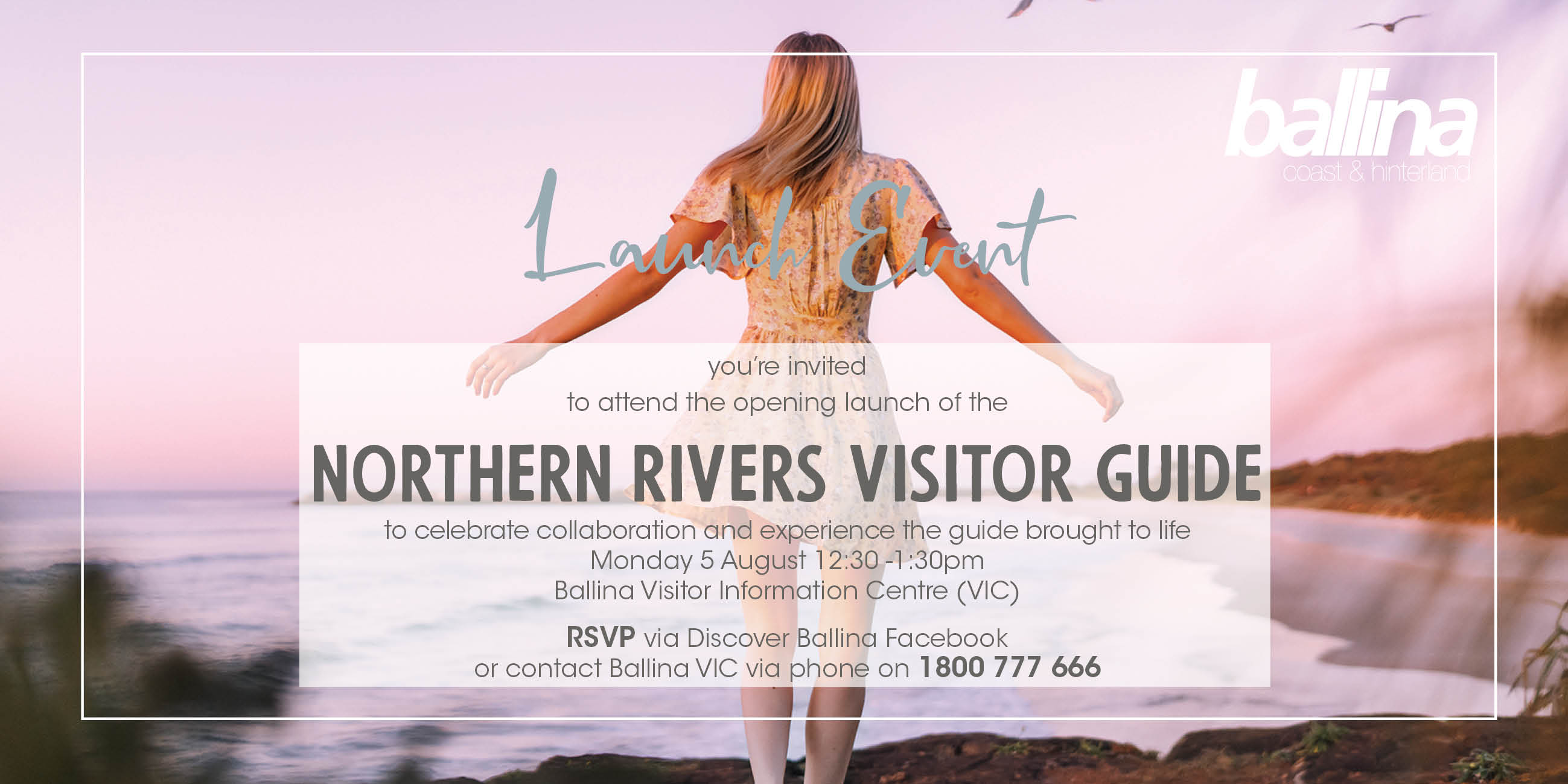 For the first time in years the Northern Rivers will have a visitor guide showcasing over 260 experiences for visitors and locals to enjoy. This is all thanks to over 150 local businesses collaborating to bring this project to life.
The Ballina Tourism Team will launch the latest Northern Rivers Visitor Guide on Monday 5 August and are inviting all local businesses featured within the guide to share the spirit of collaboration at a media and public launch.
Experience It - Northern Rivers Visitor Guide Launch
Where: Ballina Visitor Information Centre
When: 12:15pm arrival for a 12:30pm media and public event.
RSVP to the launch here
Businesses wishing to bring their experiences to life are invited to express their interest in a display/product sampler stall. Register here and find out more, ensure you return your expression of interestind out more, ensure you return your expression of interest by 23 July 2019.
Please note space is limited so please get in contact asap.