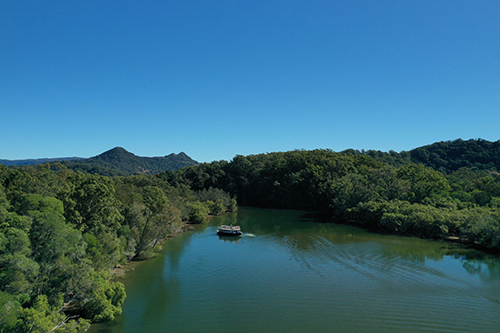 It will be months if not years before flood impacted people are able to get back to life before the floods. We are encouraging Australians, near and far, to donate an experience gift voucher for a local activity or tour and gift it to someone impacted by the floods.
The idea is for flood-affected locals to enjoy A Moment Away from the clean-up and stress of their current circumstances.
We hope to get support for this campaign as locals have been given a lot of physical items they have no use for. Or can not physically store the items yet. However they do need time to take a break from the day to day circumstances of rebuilding their lives and their homes. The bonus to this idea is the economic boost for local tourism operators, whose livelihoods have been disrupted once again by the floods. With limited accommodation available for visitors to stay, tour and activity operators are suffering flow on impacts.
We also want to ensure these businesses survive and are still here once visitors return to the region as they are also important for our community.
Donors can select an experience operator or value of their choice, purchase a gift voucher, and know that this will be donated to a flood affected person for A Moment Away.
This will enable flood impacted families and individuals to take a break, even if just for a moment.
HOW TO DONATE
Step 1: Review the experiences by price range and select an operator you wish to purchase a gift certificate from.
Step 2: Purchase your gift certificate with the operator of your choice and provide it to Ballina Tourism Team (at the Ballina Visitor Information Centre). You can email This email address is being protected from spambots. You need JavaScript enabled to view it.
We will then match gift certificates with those who have had their lives disrupted by the February and March floods. (Use the name A Moment Away on the gift voucher)