Allure at the Bay
Details
Situated opposite the Shaws Bay Hotel, Brighton St Café & For Shaw Café the water views are beautiful.
The water and tidal sand flats nearby Allure at the Bay are a playground for adults and children, ideal for swimming, fishing, wind surfing, water skiing, stand up paddle boarding, kayaking and kite flying.
Opposite is North Wall, a wonderful cycle/walkway where you can watch the whales and dolphins at play. Or walk to the Lighthouse Beach Café for breakfast or lunch. The Shaw's Bay Hotel opposite offers waterfront dining too and a leisurely stroll or drive will get you to the centre of town.
Ballina has many activities to be enjoyed such as golf, bowls, tennis, ten pin bowling, and sailing. From your balcony at Allure at the Bay watch the fishing fleet go out or spot a migrating whale, maybe hire a barbie boat and cruise the mighty Richmond River, or sit back and tantalise your taste buds with local cuisine at the many restaurants and local cafés.
Go exploring the mountains, soft green hills, volcanic parks and rainforests around the Ballina and Lismore Hinterland.
When the day is done, light the barbie, sip on a champagne, relax and absorb the ambience from your balcony at Allure at the Bay.
You won't regret making Allure at the Bay your holiday home base, whether it's for work or play!
To book call 0466 094 266 or email This email address is being protected from spambots. You need JavaScript enabled to view it.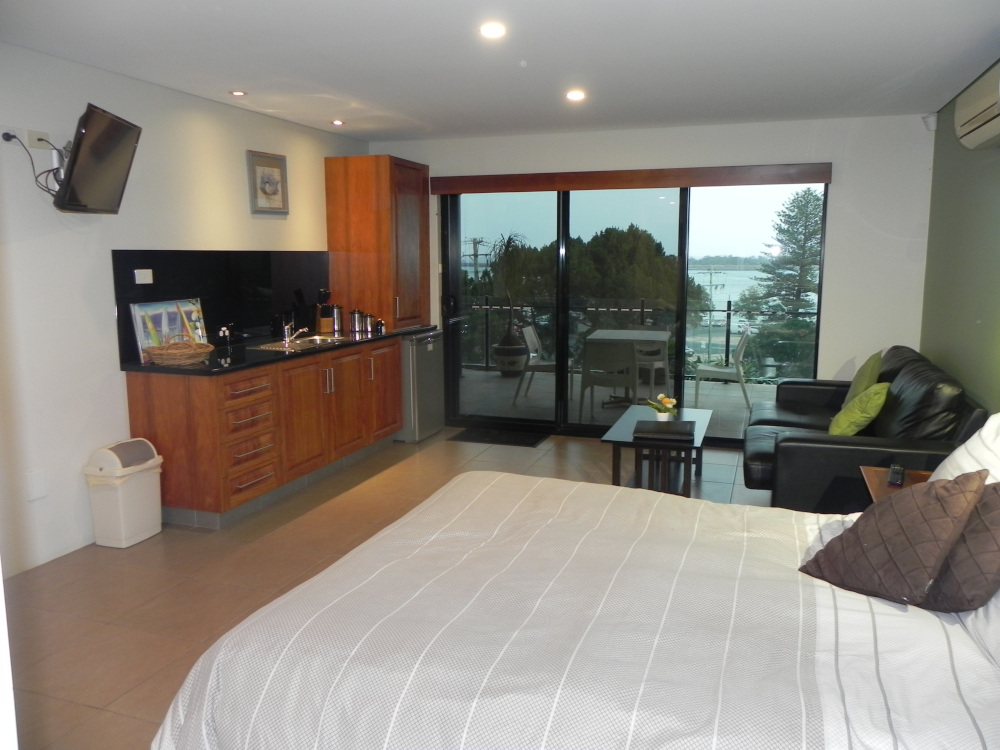 Facilities
Ground Floor Rooms
Covered Parking
Air Conditioning
Wireless Internet
Mid Range
Cancellation Policy
If cancelled more than 21 days before arrival date your payment will be refunded less an administration fee of $50. If cancelled less than 21 days before arrival date payment will be forfeited. Easter Christmas & Special Long Weekend Bookings number of days for notification of cancellation is extended to 42 days