Burns Point Vehicle Ferry
Burns Point Ferry Road, Ballina 2478, New South Wales, Australia
1800 777 666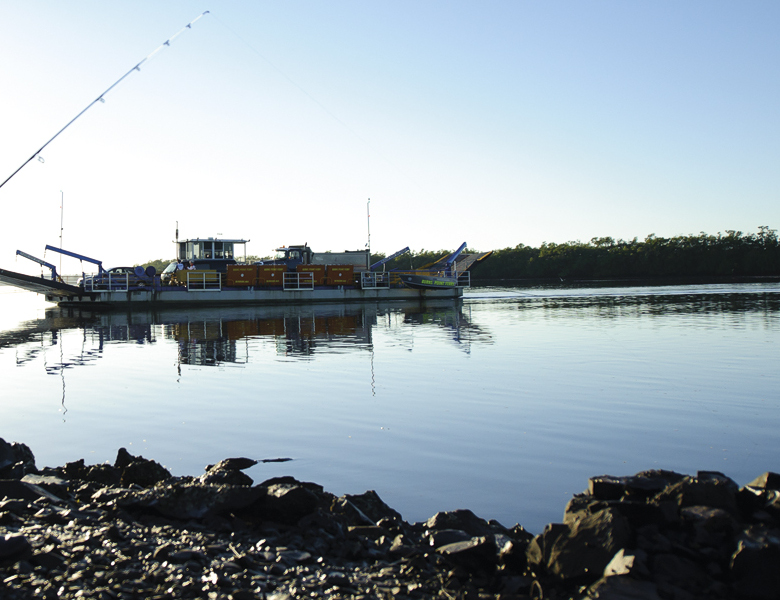 The Burns Point Vehicle Ferry is a vehicle ferry that transports passengers from Ballina to South Ballina.
Details
The Burns Point Ferry is currently closed for annual maintenance, its reopening has been delayed due to upcoming weather forecasts and predicted river heights. It is now expected to reopen on Sunday 22 March 2020.
The Burns Point Ferry operates from 5:30am-12:30am daily. It is closed on the second Tuesday of every month for maintenance from 9am until 12pm.
Weekly, one way and return tickets are purchased on the ferry. Quarterly and full season tickets or books of 25 are purchased from Ballina Shire Council's Customer Service Centre, 40 Cherry Street, Ballina. Opening hours are from 8:15 to 4:30pm Monday to Friday.
Quarterly Tickets are valid from 1 July to 30 September; 1 October to 31 December; 1 January to 31 March; 1 April to 30 June.
Prices start from $6.50 per one way journey. For a full list of prices for the Burns Point Ferry go to Ballina Shire Council's website www.ballina.nsw.gov.au
Payments can be made via cash or eftpos.