Killen Falls - waterfall and nature walks
Killen Falls Drive, Tintenbar 2478, New South Wales, Australia
1800 777 666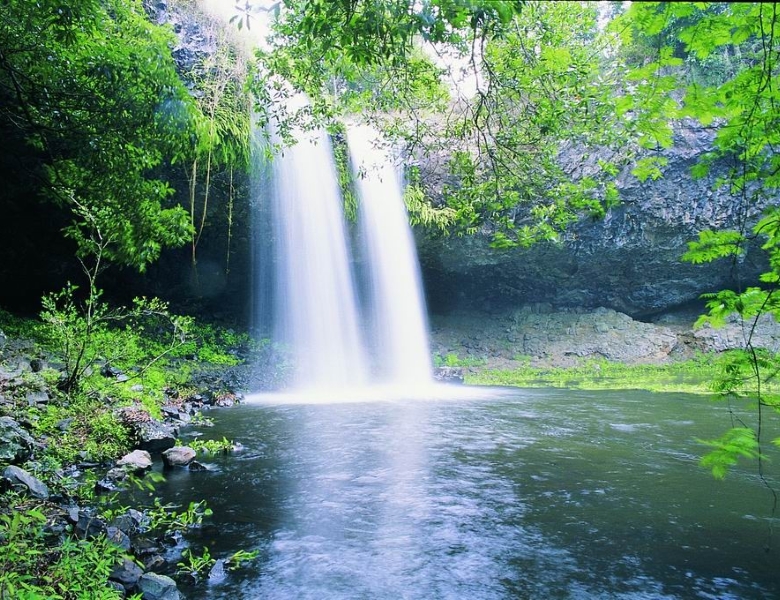 Killen Falls is one of several waterfalls in the region and a beautiful place to visit. Stroll along the boardwalk, offering a viewing platform located on the top of a cliff overlooking the falls.
Details
Surrounded by foliage that drapes itself over the damp rock walls, Killen Falls will have you feeling like you are in your own hidden paradise as you listen to the crashing waterfall.
Killen Falls Reserve is located on Killen Falls Drive, Tintenbar, New South Wales, about a 20 minute drive from Ballina, off Friday Hut Road. Open dawn until dusk, please note parking is limited and swimming is not recommended due to variable water quality.
Killen Falls is home to one of the last standing remnants of the big scrub rainforest. The big scrub rainforest once blanketed the Northern Rivers before the cedar-getters cleared most of this forest and it is significant to the region so it is very important that you respect the area and take your rubbish home with you.
The Killen Falls viewing platform is 660 metre return walk. The base of the falls is a 1km return walk from the car park area. The walk is a grade 3 bush walk, bush walking experience is recommended as the track is steep. Suggested duration of visit: 1 hour including picnicing time.
Stay on track, stay safe and protect our rainforest.
Please be aware that dogs are not permitted at Killen Falls due to wildlife protection at the site.
Visit Emigrant Creek Dam viewing area to enjoy where the dam meets the river.
Click Natural Attractions for more information on things to do