Crystal Castle and Shambhala Gardens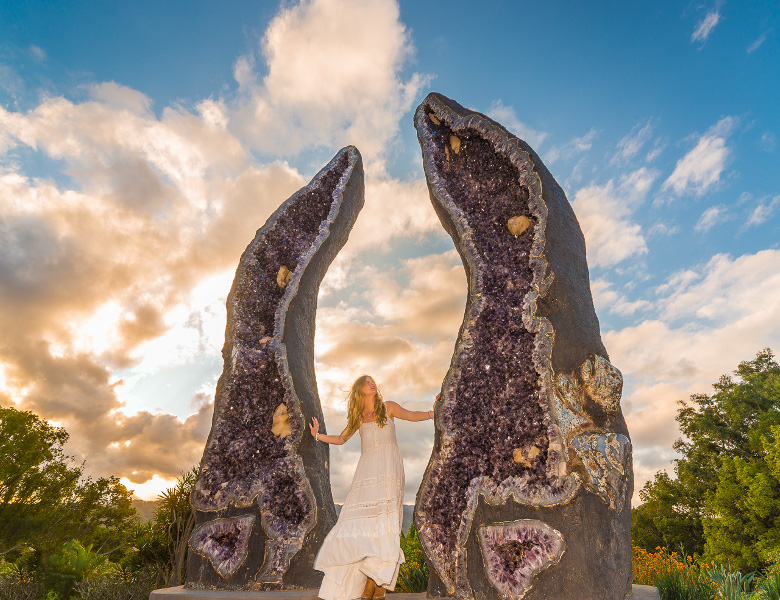 Welcome to the home of the biggest and most beautiful crystals in the world. A short scenic journey into Byron's hinterland lies a tranquil and magical sanctuary.
Details
Home of the world's largest natural crystals, a walk in the lush rainforest and botanical gardens reveals the wonder of sacred statues and the World Peace Stupa. Be immersed in the magic of the Enchanted Cave, the largest amethyst cave in the world, or stand between the world's tallest geode pair, The Crystal Guardians. Enjoy the breathtaking views while you sip on a fresh local coffee or enjoy a tasty, healthy meal or a tempting treat in our Lotus Cafe. Enrich your spirit and discover the jewel of Byron.
For more information visit Crystal Castle