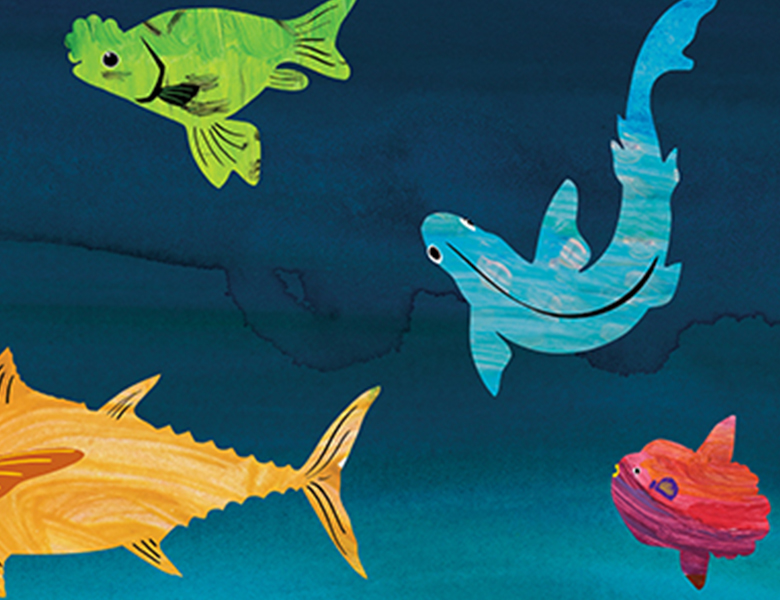 Look out for: Six banners, Canal Bridge (North-bound), Fishery Creek Bridge (South-bound), Kerr & Swift Streets (intersection)
Rachel Stone said "Fishing is the lifeblood of Ballina Township. For this flag design, I wanted to capture a dreamlike feeling of life underwater, by representing the colourful diversity of marine life."
"The painted textures in the fishes bodies were all painted by local Ballina Public School children.
The yellows and reds come from paintings of the sun, the orange from a painting of the Big Prawn, the blues from water, and the green comes from a painting by a gorgeous African boy who was enamoured by the luscious green grass on the local soccer fields.
It is my hope that only responsible, sustainable fishing practices are carried out in order to ensure that sea life is able to thrive well into the future.
Ballina is an island surrounded by water, so bridges are pretty important here" Rachel Stone