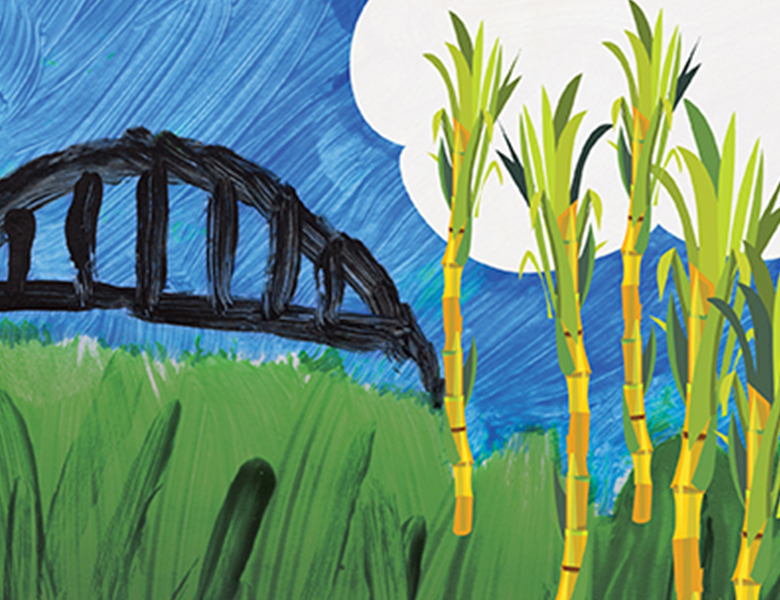 Look out for: Two banners, Richmond Street in Wardell
Local elders in Empire Vale and Wardell shared wonderful stories of sugar cane, interwoven with stories of sweet love and inter-generational family farming.
"Tales flooded in about the river and days spent swimming, playing, fishing and exploring this watery wonderland.
Most charming was a story of someone who lived right by the river and could hear the sound of the dolphins slapping the water in the river at night through his bedroom window.
The dolphins and sugarcane have been added to a beautiful painting by Empire Vale Public school student Bella Walsh, featuring sugar cane fields and the all-important span bridge, which allowed the early Cedar-getters to cross the large river in the early days." Artist Rachel Stone