Sea Silks Painting Workshop
Unique silk painting workshops with world renowned artist Kim Michelle Toft, finish your own silk painting in less than 4 hours.
Details
Create your own hand painted silk with world renowned artist Kim Michelle Toft. Kim has over 30 years of experience and is the perfect tutor to introduce you to the world of silk painting. In the 4 hour workshop you will complete a silk painting 30cm x 40cm.
No drawing experience is required as you trace your initial design selected from a large range of Kim's "nature designs". After the design is traced on the silk, the gold gutta is drawn on and then the silk is painted with dyes and brushes in between the gold lines.
All materials are provided so you don't need to bring a thing, however there is a short 20 minute break while the gold gutta is drying, so if you want to bring a snack that is up to you.
To book contact Kim on 0431 429 092 or the Ballina Visitor Centre on 1800 777 666.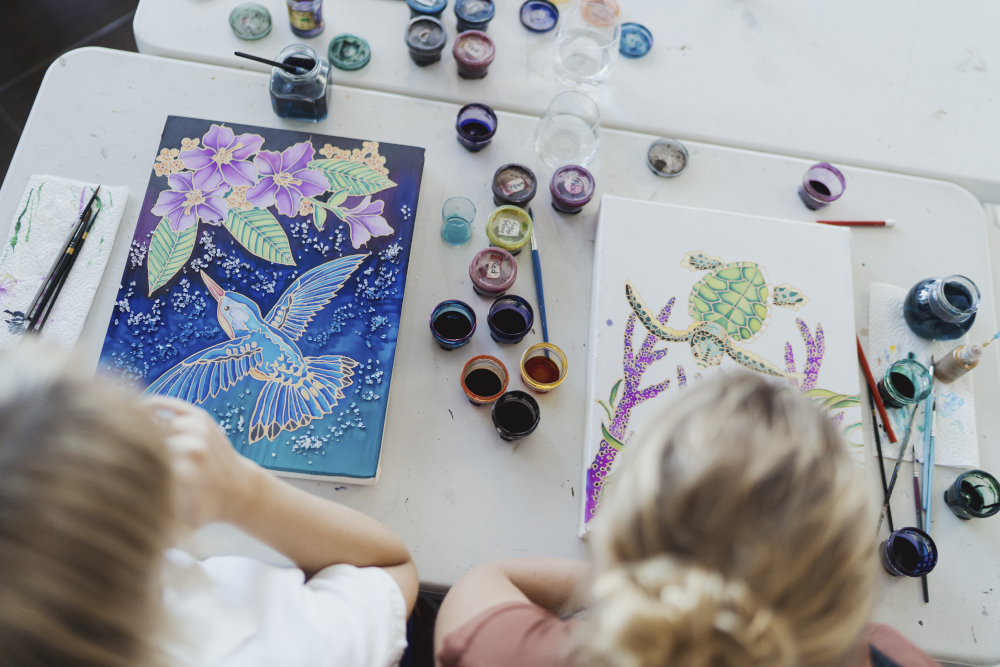 Business Hours:
Every day except Thursday