Events Calendar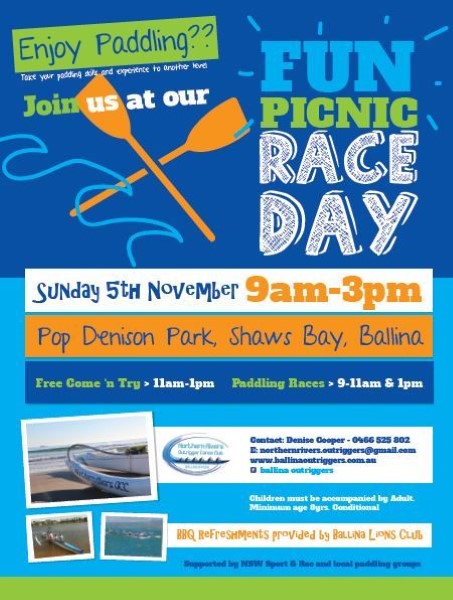 Northern Rivers Outrigger Canoe Club Picnic Race Day
Sunday, 05 November 2017
Time: 9am - 3pm
Category:
Take your paddling skills and experience to another level.
Picnic races with participating clubs to be held between 9am and 11am and again at 1pm to 3pm.
A FREE come and try session will be held between 11am and 1 pm and is open to everyone, no experience needed, this may also include some fun races. Children 8 to 16 must be with an adult.
Refreshments provided by the East Ballina Lions Club.