Events Calendar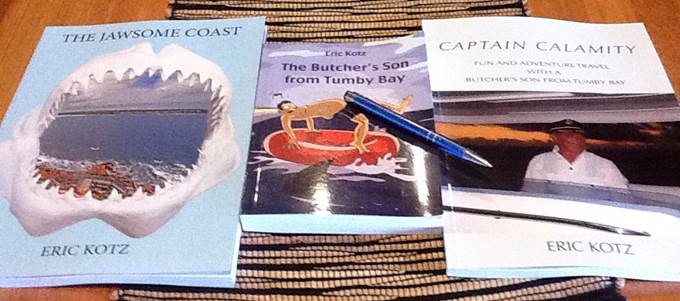 Book Launch: 'The Jawesome Coast', by Eric Kotz
Friday, 10 November 2017
Time: 7:30pm - 9:30pm
Category:
Eric Kotz from Tumby Bay/ Port Lincoln in South Australia is an amateur Marine Historian and the published author of 3 books, notably "The Jawesome Coast", which caused extreme interest recently in the Ballina/Byron and other NSW north coastal areas for its viewpoints on shark incidents in the area.
The content is a "social history" compiled over 35 years, documenting the increasing impact of large predatory sharks on our much loved beach lifestyles and culture. The book promotes neither an Anti-cull or Pro-cull message but its aim is to explore methods where we can have "Shared but Safer Seas" – the theme of the presentation.
The Power-point presentation features over 100 images, maps, and personal photos that have never been shown before. Some will be highly controversial but none should be "confronting" for shark attack victims, their families, friends and supporters.