What's On Calendar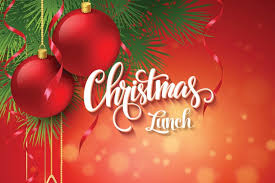 Christmas Day Lunch
Monday, 25 December 2023
Time:
Category:
Contact Details:
Don't feel like preparing a Christmas feast at home this year? The following restaurants are hosting Christmas day lunch, bookings are essential.
LA CUCINA DI VINO - Buffet Lunch
La Cucina di Vino will be open for Christmas Buffet lunch on Christmas Day from 11.30am. Cost $180 per person and kids under 10 $120 per head. Choice of house red wine, white wine or glass of soft drink on house upon arrival. To book contact 6618 1195 or email This email address is being protected from spambots. You need JavaScript enabled to view it.
WESTOWER TAVERN - Booked Out (waitlist only)
Contact Westower Tavern to be put on the wait list 02 6686 7272
DINNER IS SERVED - Pre order
Dinner is Served are not open Christmas Day BUT do offer a convenient heat-and-serve Christmas menu that you can order online and have a home-cooked Christmas meal delivered directly to your door.
The menu is restaurant quality offering a choice of an a la carte style or set menu option. In the a la carte menu they offer a selection of dishes people can choose from to create their own menu that is not only delicious, elegant but simple to heat and serve. You can either order the entire Christmas feast or add just a couple of Chef-prepared side dishes and desserts, they've made it flexible and easy to feed two people and up. The bundle is a set menu suitable for 4-5 people, depending on the number of guests or family members, multiple bundles can be ordered.
They offer delivery on the 23rd or the order can be picked up from their Cafe & pantry in Ballina on 23rd or 24th Dec.
Contact them on 6610 9590
Osteria Morelli and giving you are starting hand this Christmas. Pre order your freshly made foccacia, pizza, pasta or donut and collect on Christmas Eve or pop down to the restuarant Christmas Eve from 9am to grab any last minute items from their Bake Sale. Make Christmas Day easier this year.
For more information or to place a booking contact This email address is being protected from spambots. You need JavaScript enabled to view it.
Coves Heat & Eat Express Christmas Lunch.
Place your orders now with The Cove Ballina for Christmas Day Lunch, for delivery within the Ballina area available.
Don't be alone on Christmas Day. The Anglican Parish of Ballina are hosting a FREE Community Christmas Dinner from 12-2pm. An alcohol free event, the lunch will consist of ham, chicken, salads and dessert.
Held at St Mary's Anglican Church, coner of Norton & Burnet St. Contact Chris on 0431 630 900 for more information.